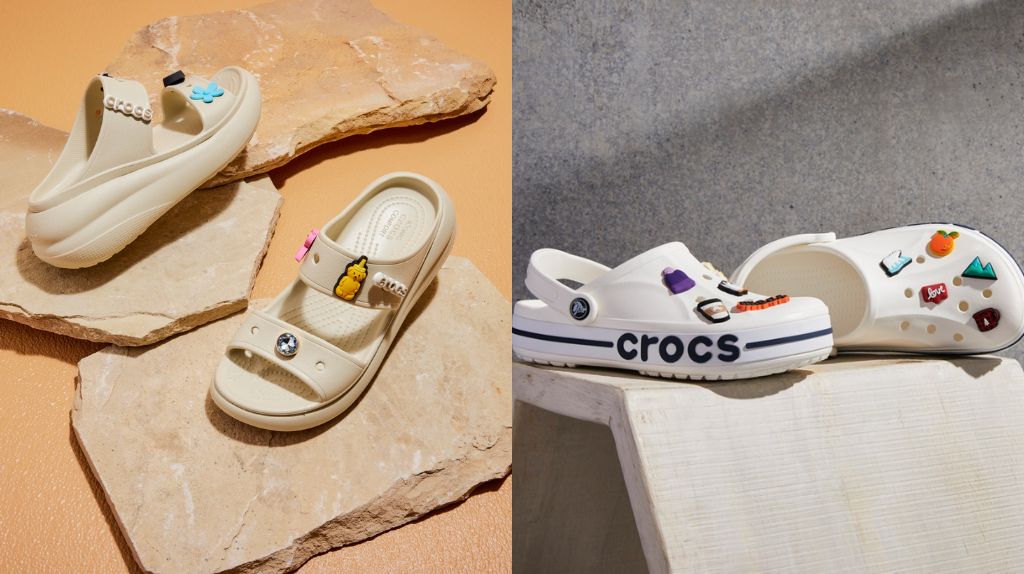 CROCS is an American footwear brand that is widely known for its iconic clogs sandals, with all-day comfort and great designs! It offers a wide range of shoes from clogs sandals, flip flops to sneakers, all gives excellent functionality and comes with an affordable price tag!
Although CROCS is available in Singapore, the best way to shop is from CROCS official online store on Amazon Japan as product prices are much cheaper compare to Singapore, and you can shop new styles that aren't available locally! CROCS on Amazon JP doesn't ship internationally, but you can now shop from Japan and ship to Singapore hassle-free with the help of Buyandship's parcel forwarding service!
Find out how to shop with our handy shopping guide with 5 must-buy styles to shop – the price difference will surprise you!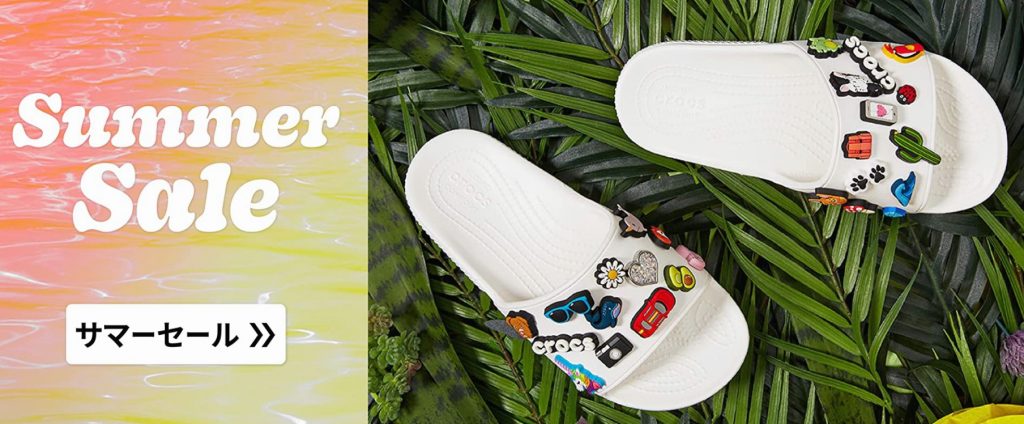 💡 Shopping Tips : Remember to enter the postcode of Buyandship's JP warehouse on Amazon JP's main page by clicking "Deliver to" on top left corner in order to see all the products and prices!
Table of Contents:

► Why to Shop CROCS from Japan?
► Best Deals of CROCS from Amazon Japan
► Shopping Tutorial : How to Ship Your CROCS Purchase to Singapore?
Benefits of Shopping CROCS from Japan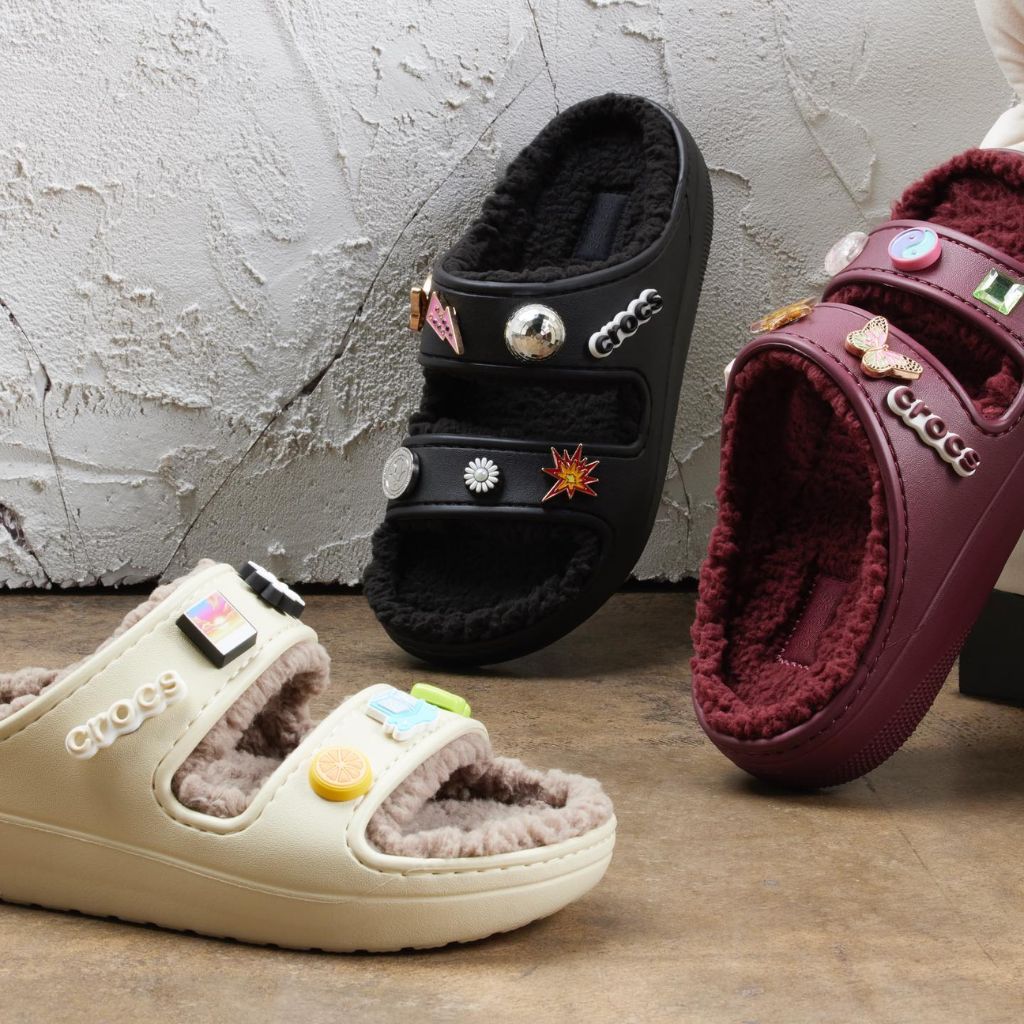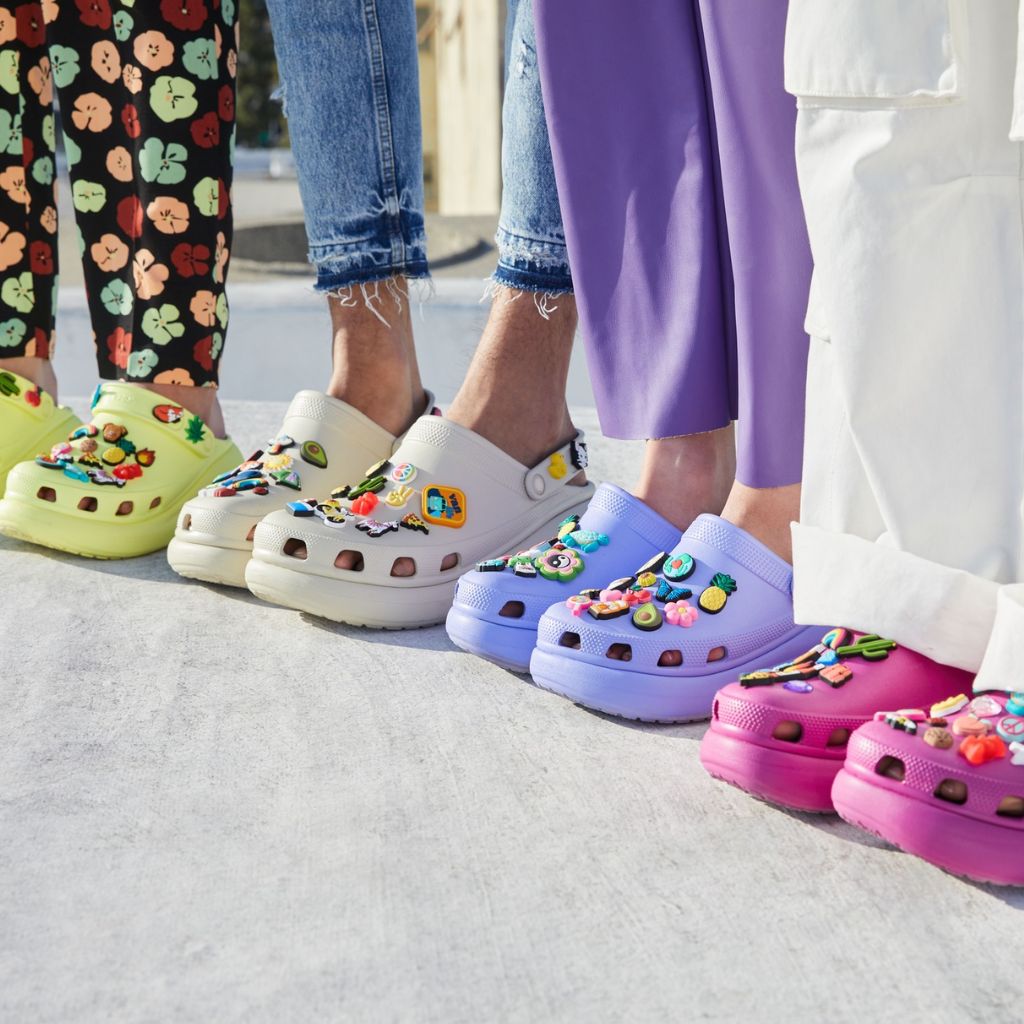 Founded in 2002, Crocs is known for its excellent footwear because they are lightweight, comfortable, and easy to slip into and out of. They are also breathable, easy to clean, and have enough room to avoid compression of the toes! It becomes a fashionable item recently with customizable Jibbiz charms, marbled prints and aesthetic colours.
Crocs has also spotted on various celebrities including Justin Bieber and Ariana Grande! CROCS is available in Singapore, but we highly recommend you to shop for much cheaper prices overseas from CROCS official store on Amazon Japan!
Best Deals of CROCS from Amazon Japan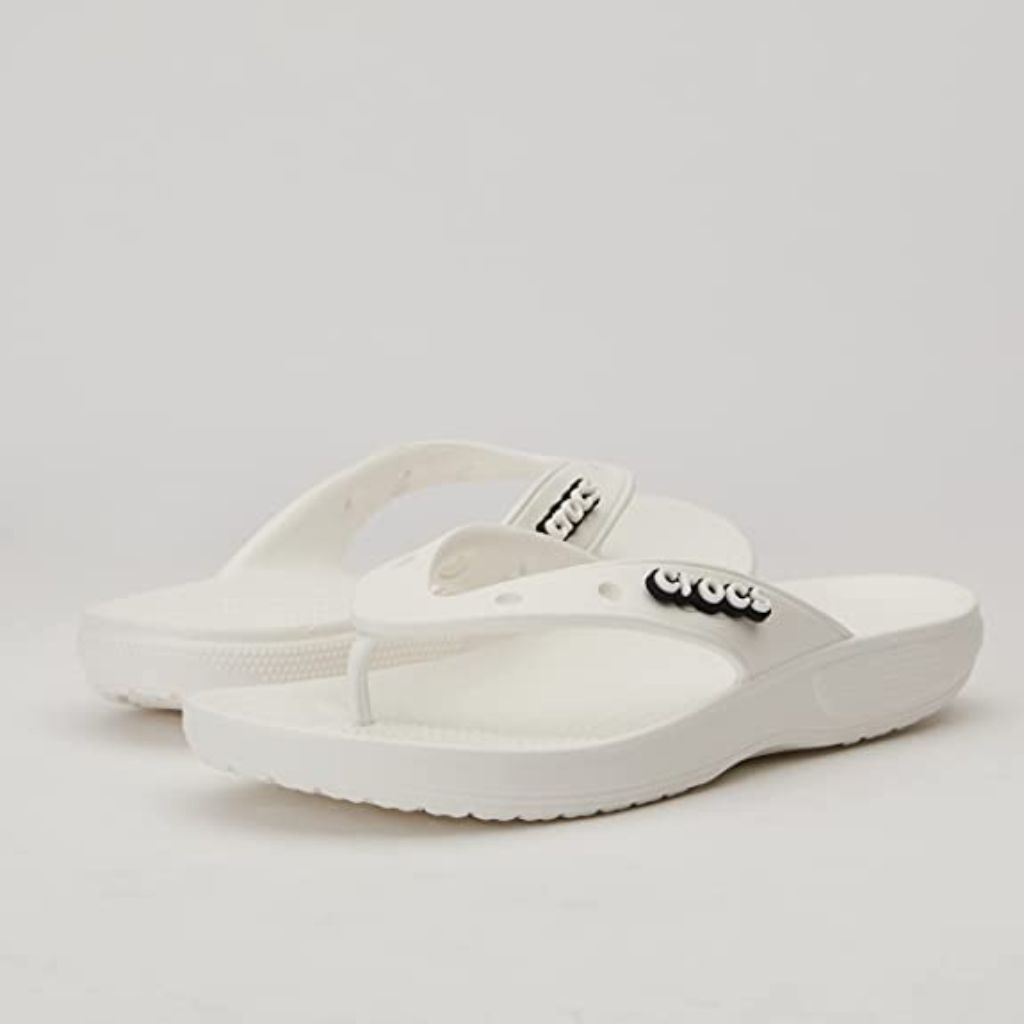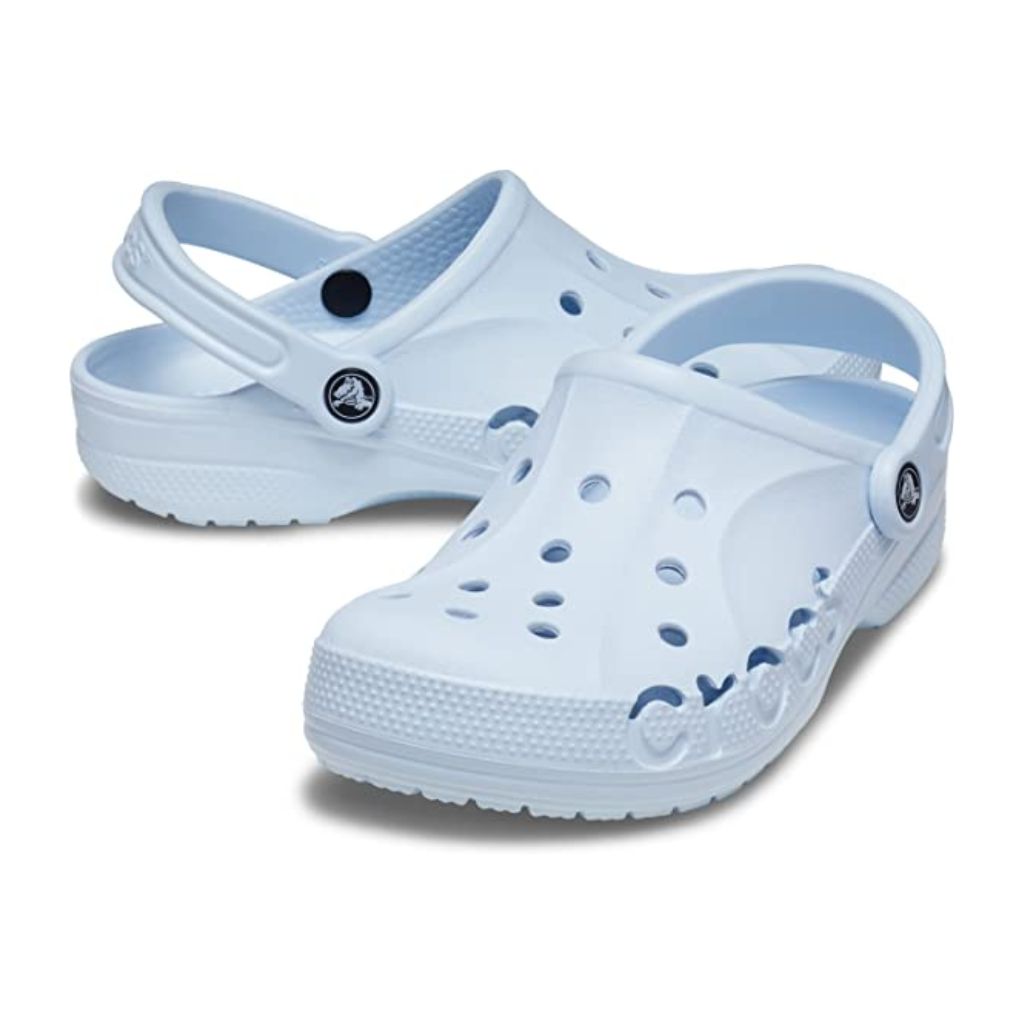 CROCS Baya Clogs
Designed for all-day comfort, it's super lightweight and has advanced toe box ventilation to keep your feet cool even under hot and humid weather!
Singapore Price : S$49
JP Price : S$28 ( From JPY2,831 )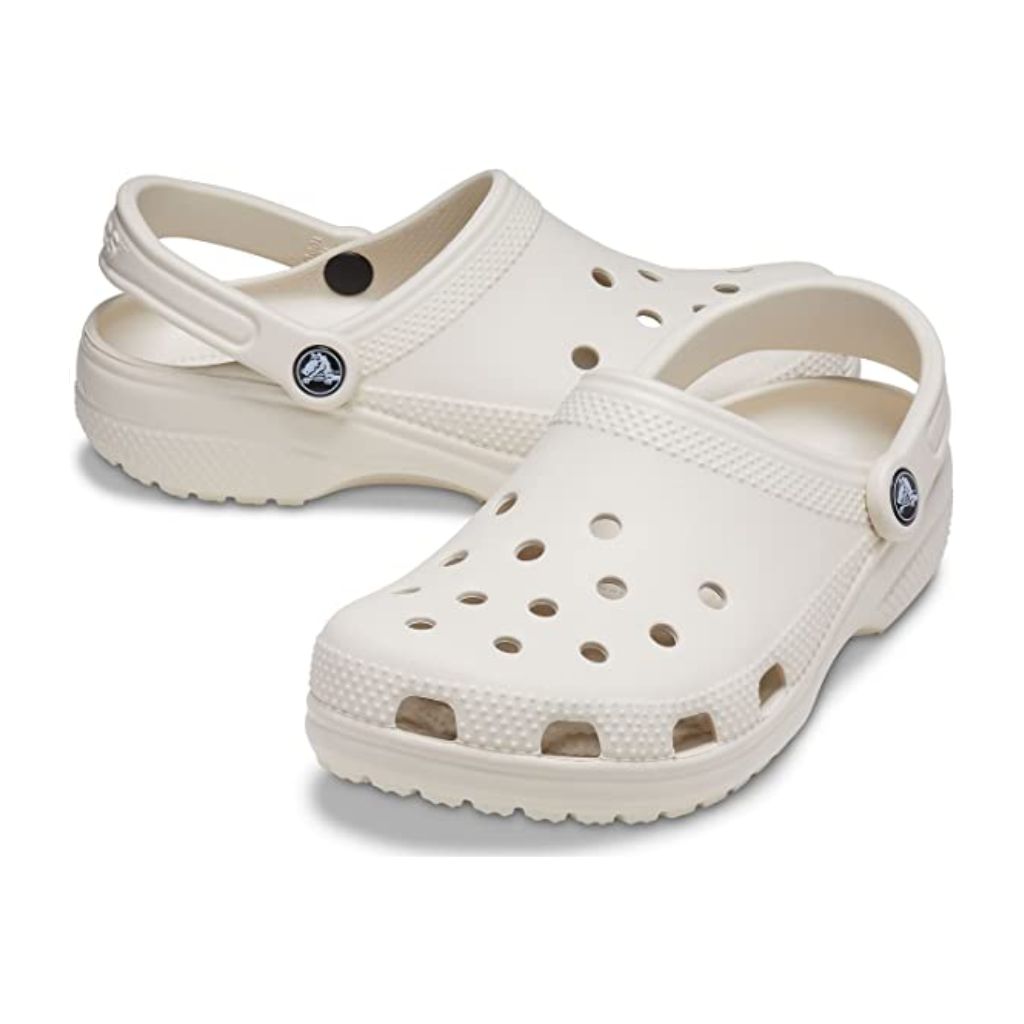 CROCS Classic Clogs
A classic must-have from Crocs! Here's the iconic clog that's well-know around the world. Easy to clean and fun to wear, it's also lightweight and flexible which can be worn in a daily basis!
Singapore Price : S$69
JP Price : S$37 ( From JPY3,762 )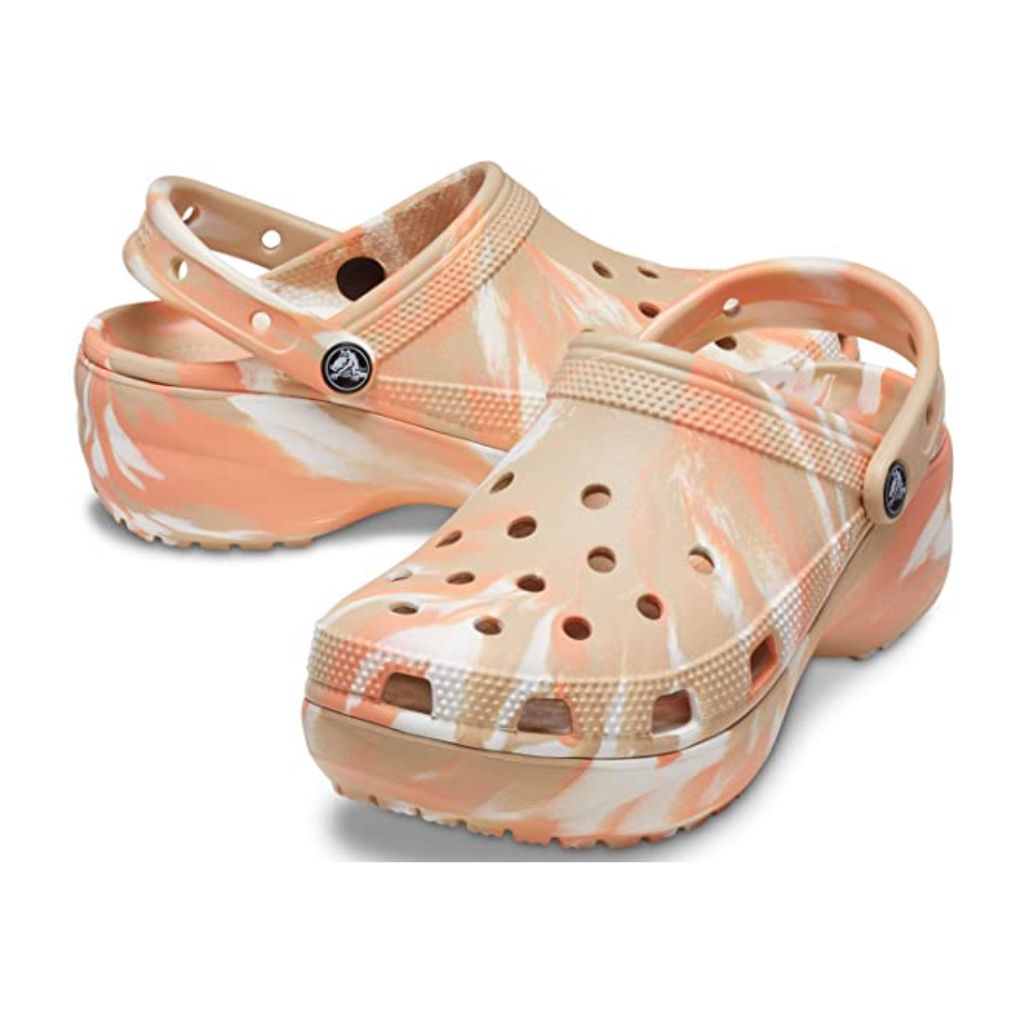 CROCS Classic Platform Marbled Clogs in Pink Lemonade
Featuring an elevated flatform for a little lift, the classic clog is now in a beautiful marbled print! Each marbled shoe is uniquely printed, feel free to customize and add Jibbitz charms on it!
Singapore Price : S$70 (colour is not available)
JP Price : S$31 ( From JPY3,105 )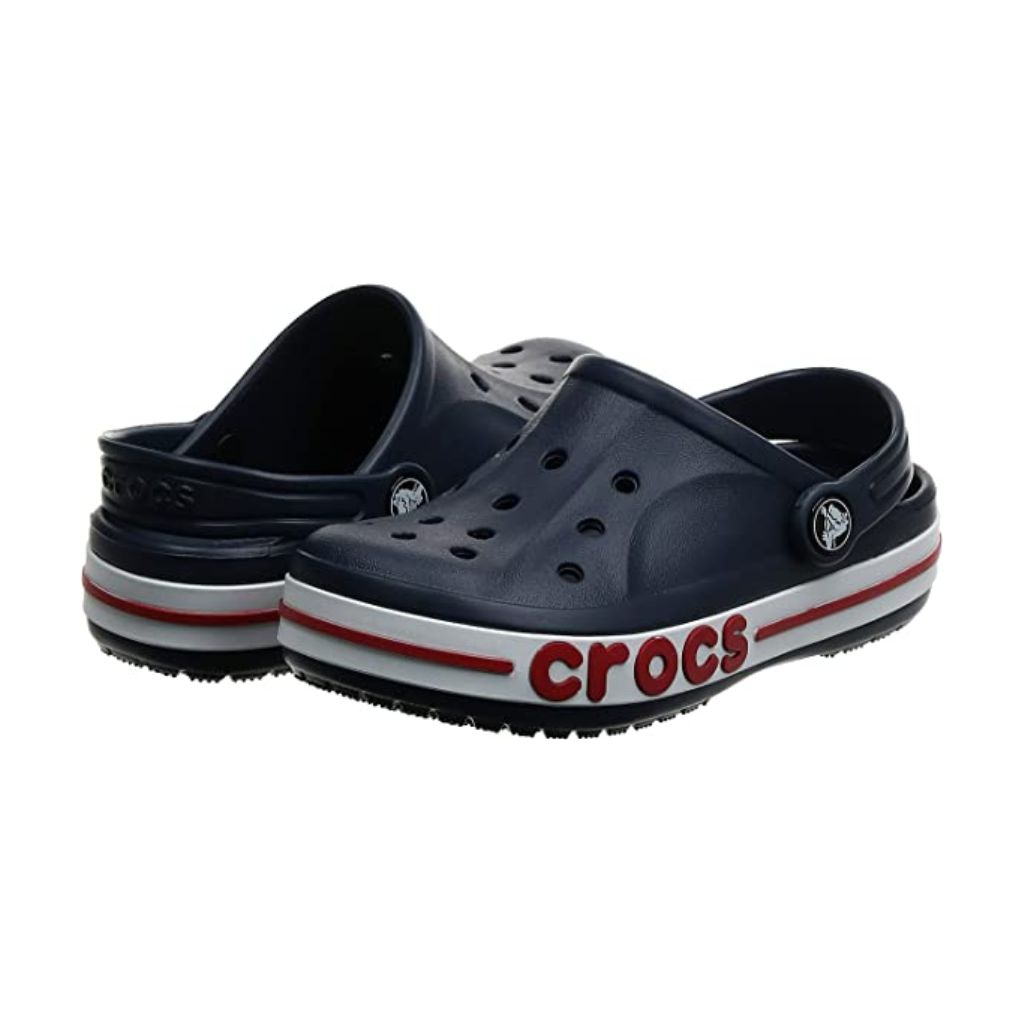 CROCS Bayaband Clogs
Baya clogs but with a band! It features Baya's shapely toe boxes and the sporty fashion-athletic spirit from the Crocband around the sides. It has a roomy fit so your feet feels comfortable for all day!
Singapore Price : S$52
JP Price : S$29 ( From JPY2,973 )
💡 Note: Product prices, quantities etc. may change due to sales. All subject to change. We do not own any of the pictures above nor affiliated with the brands mentioned. All credits are due to all of the brands featured in the article unless otherwise specified.
How to Ship CROCS from Japan & Ship to Singapore?
– Sign In or Create an Amazon JP Account –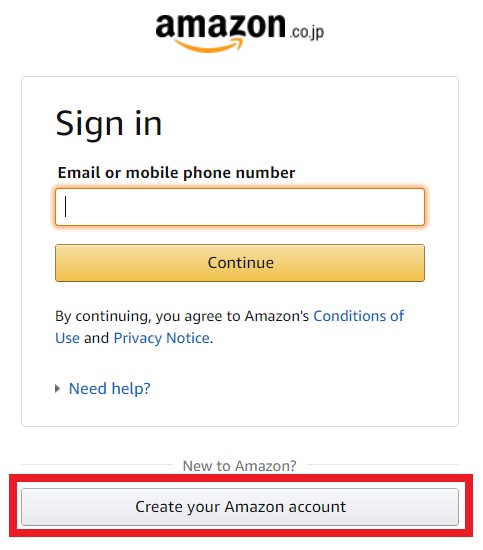 Step 1:Sign into your Amazon account, or create a new one by clicking "Create Your Amazon Account" if you're new to Amazon.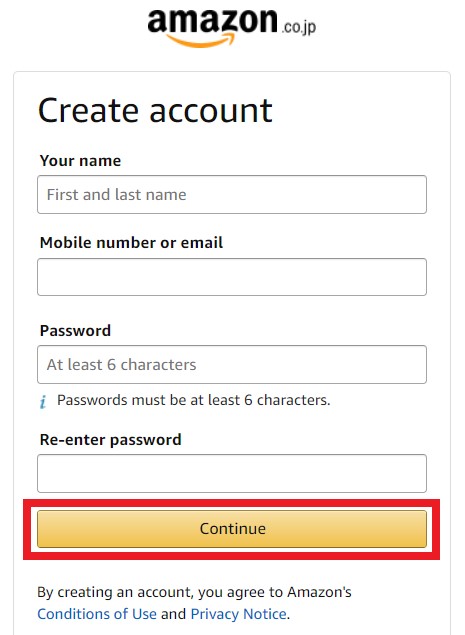 Step 2:Fill in your name, email address and create a password for your account. Click "continue".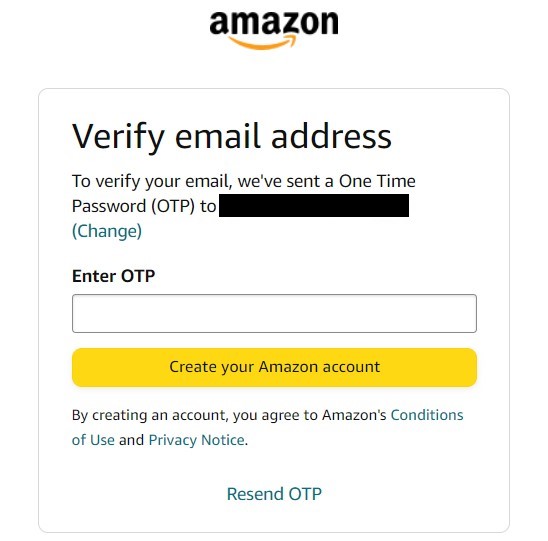 Step 3:Verify your Amazon account with the verification code sent to your email, and you're all set!
💡 Tips : It's free of charge to create an account on Amazon for easier and convenient shopping! You will get invited to try their fast and free delivery with Amazon Prime Trial month. But don't forget to cancel your Prime membership within the first month if you don't want to get charged each month!
– Start Browsing and Shopping –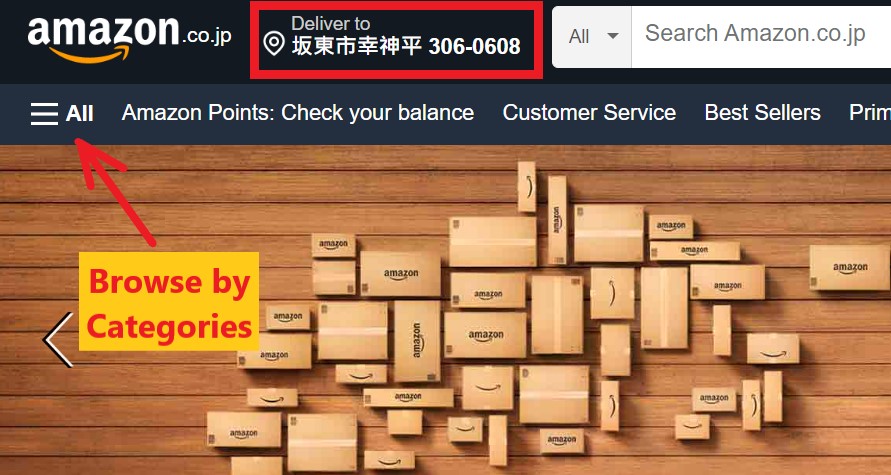 Step 1 : Visit Amazon JP and browse by category (click "All" and scroll down to reach "Shop By Department"), or by entering your item of choice (any brand, product category or specific product) into the search bar.
💡 Tips : As many of the good deals only shipped within Japan, remember to enter the postcode of Buyandship's JP warehouse by clicking "Deliver to" on top left corner in order to see all the products!
Step 2 : If you wish to buy an item, click "Add to cart" if you want to continue to shop or browse for alternatives.
Or click "Buy now" if you want to check out and pay for your item immediately.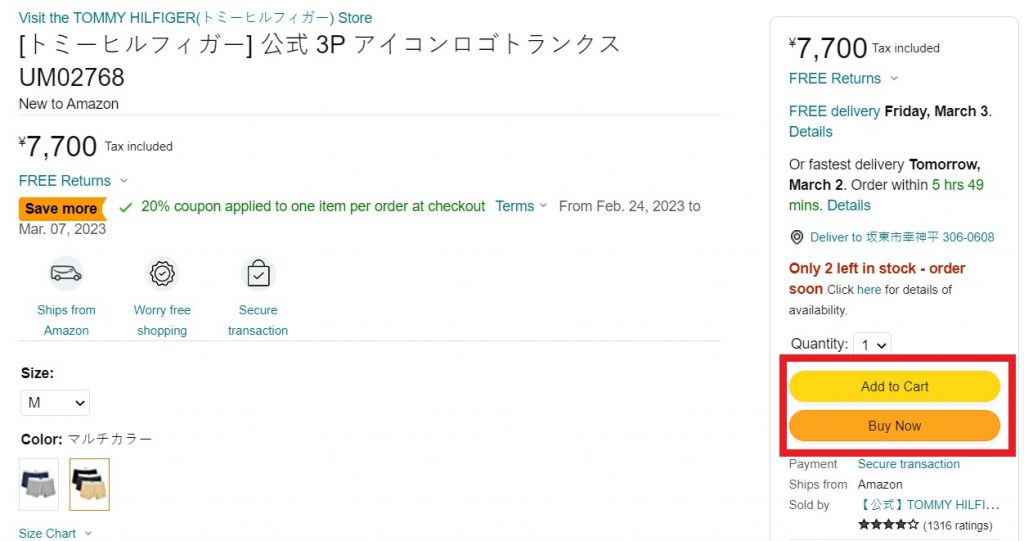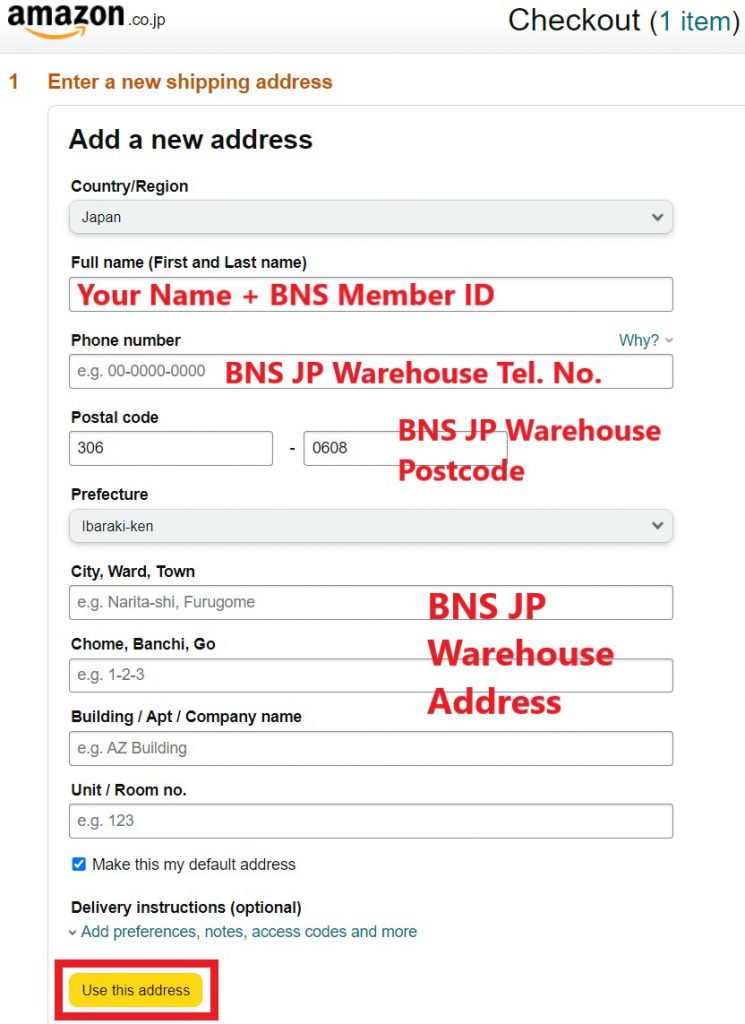 Step 3 : Once you're ready to checkout for your items, go to your cart on top right corner.
Enter your delivery information including your name with BNS member ID, BNS JP warehouse address and contact number.
For delivery address, go to "Overseas Warehouse Address" on your Buyandship member centre and view the information of Buyandship's JP warehouse. Copy and paste the information to the corresponding columns.
Click "Use this address" to proceed.
Step 4 : Add a payment method by entering your credit card details to pay.
Click "Add your card" to proceed.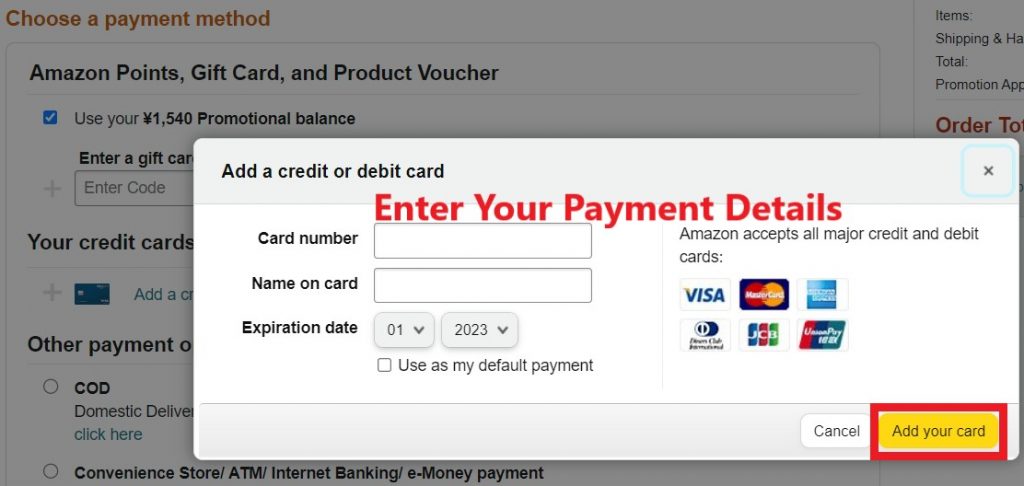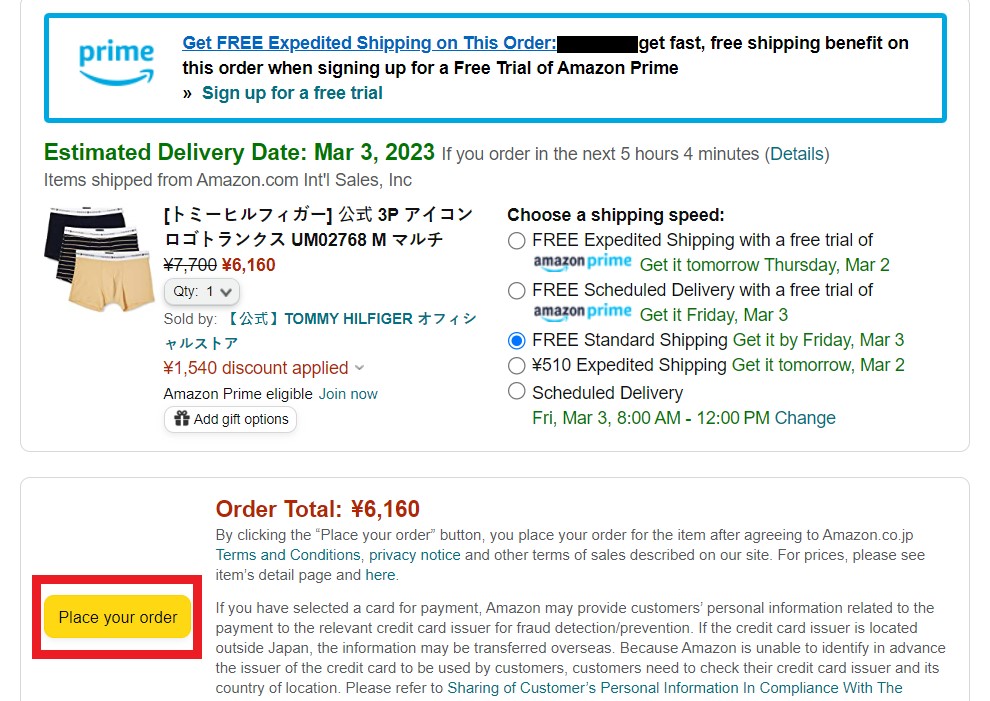 Step 5 : Review your cart items, and you'll have the choice to take advantage of the 30-day free trial of Amazon Prime.
Confirm your order by clicking "Place Your Order".
Ta-da! You'll receive a confirmation email shortly!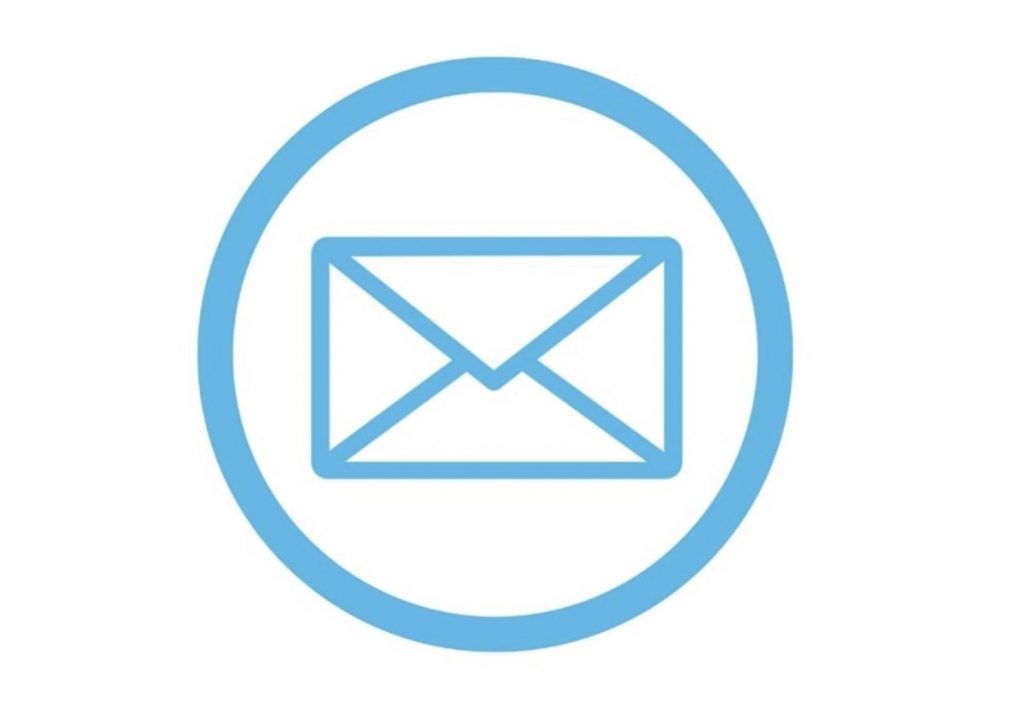 ---