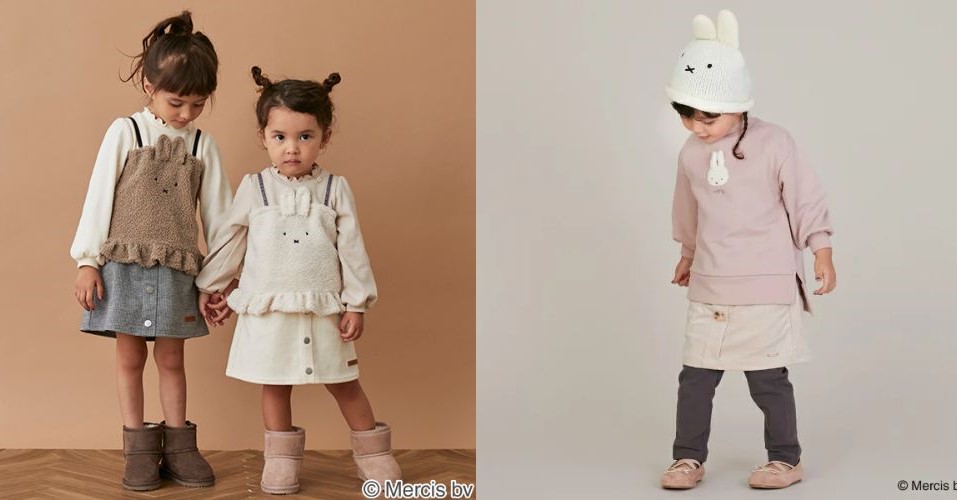 Just like Dutch toddlers, many of us grew up watching Miffy and Friends on TV or reading Miffy books. This little Miffy bunny quickly become a favourite character for kids of all ages around the world! Why not treat your little one to clothing and accessories with Miffy on it ahead of the Chinese Zodiac Year of Rabbit in 2023, since it's a perfect resemblance to rabbits?
Good news is, you can now shop the cutest Miffy baby and kidswear on Rakuten Japan with up to 50% off original retail price! Explore a vast Miffy and Friends selection ranging from cute T-shirts, dresses, baby bloomers to accessories and more! Plus, these Miffy baby and children pieces are not available to purchase in Singapore.
New to Rakuten? We've got you covered. Check out our step-by-step tutorial to shop on Rakuten Japan and have it shipped to Singapore hassle-free! Learn more about how to register and shop on Japan's biggest online marketplace by clicking here!
Contents:
► 5 Recommended Miffy Must-buys
► How to Register as a Member on Rakuten
► How to Shop Miffy Baby & Kidswear on Rakuten
5 Miffy Must-buys for Your Little One!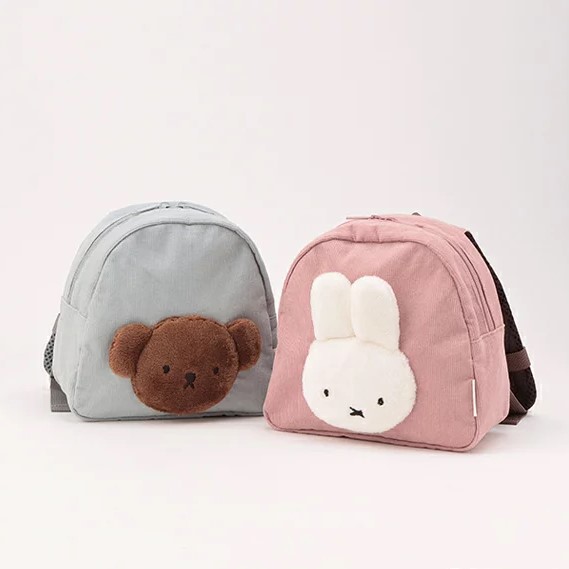 Miffy Mini Backpack
This Mini-sized backpack comes in handy when going out! Comes in 2 colours: pink with Miffy while blue grey colour one features a Boris Bear on it. Backpacks are made of warm corduroy material which has a texture that goes well with any outfits!
Size : Free Size. H: 21cm, W: 20cm, D: 10cm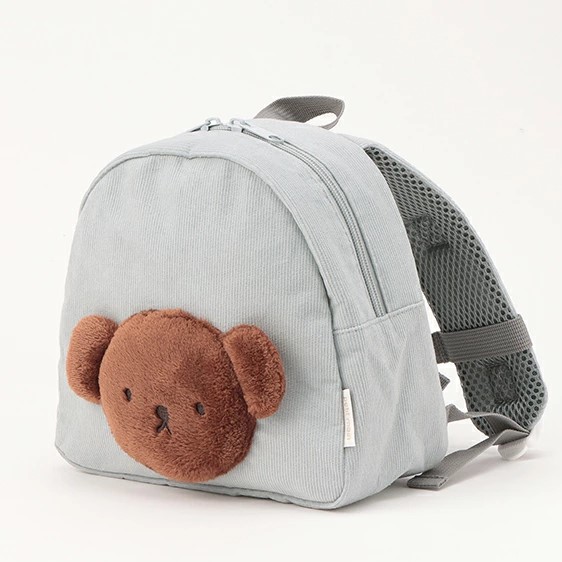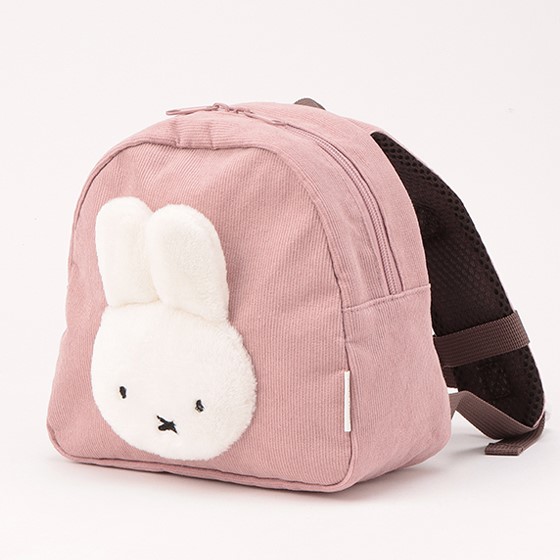 Rakuten Price: S$29 (JPY 2904 )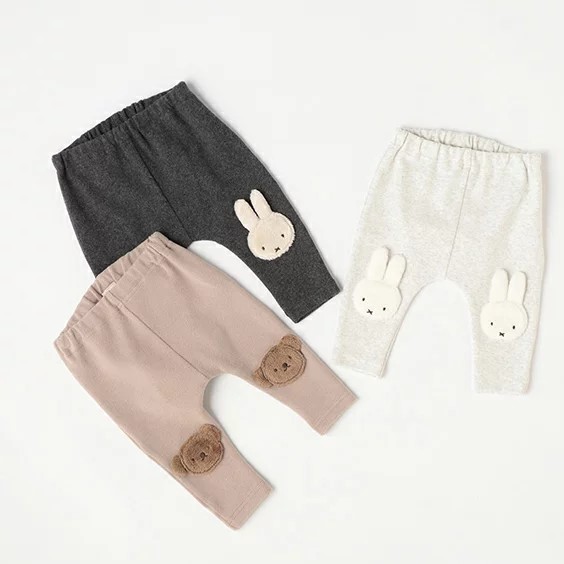 Baby Pants with Miffy and Boris Bear Patch
This cute and soft baby pant features different motif patch on the knee so you can choose your favourite colour and design! The crotch area gently wraps around the bottom, so that your little one will feel comfortable even with diapers!
Colours : Dusty pink, light grey, dark grey
Sizes : 70cm, 80cm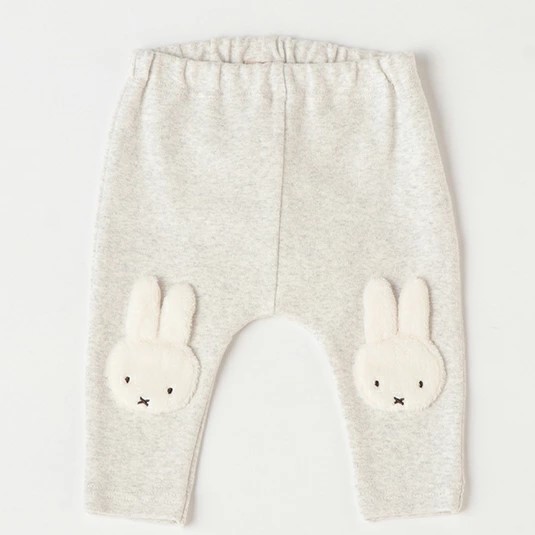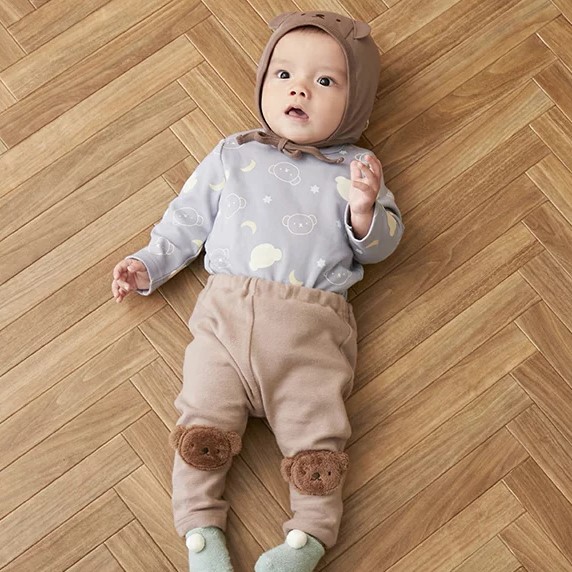 Rakuten Price: S$23 (JPY 2288 )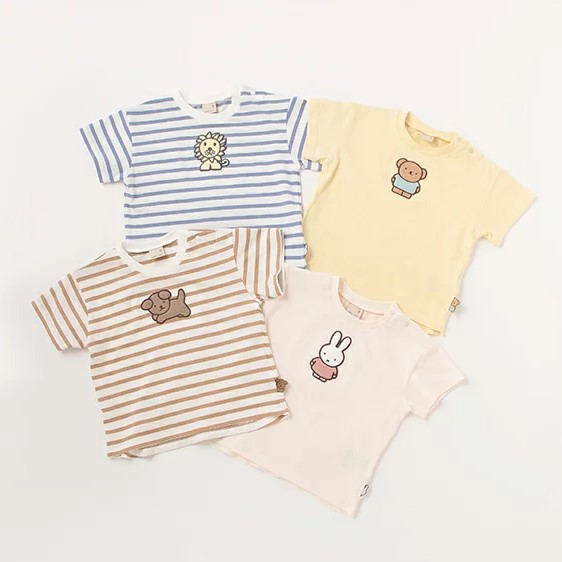 Applique Short Sleeve T-shirt
Made with 100% cotton for ultimate comfort, the T-shirt features soft appliqué print of Miffy, Snuffy or Boris! It can be worn casually with a slightly loose pants or dress on a sunny day – a stylish top to wear as a single piece!
Colours : Light pink, beige, light blue are currently sold out.
Cream is available for purchase.
Sizes : 80cm – 130cm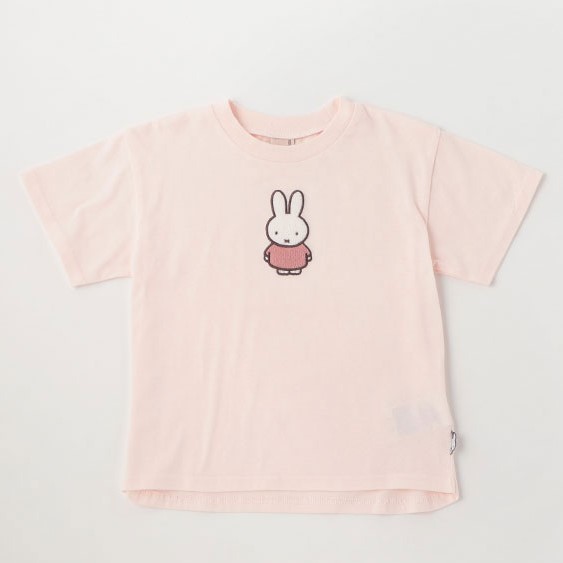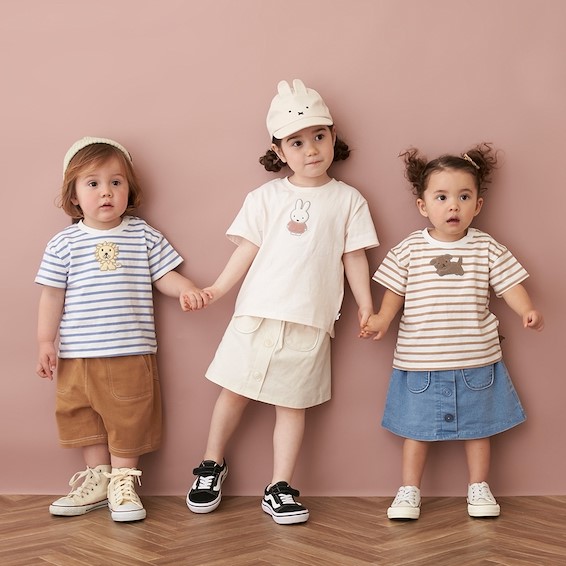 Rakuten Price: S$11.2 (JPY 1098 )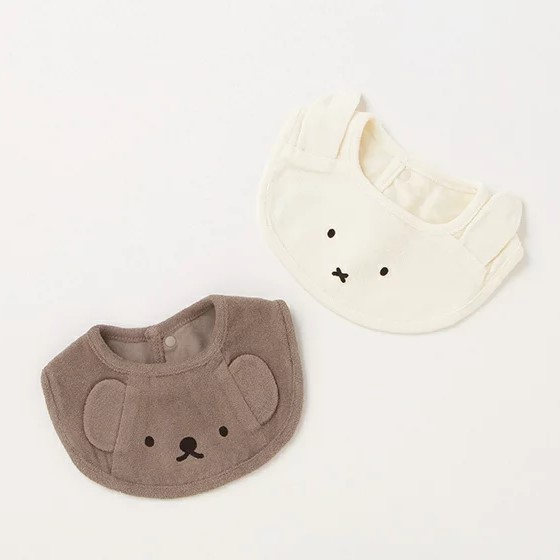 Bib and Burp Cloth
Fluffy baby bib and burp cloth that feels soft on the skin! It can be worn as a bib, or as a fashion item that complement your baby's outfit; can be put on and off with a snap button on the back of neck.
Colours : Mocha, Ivory
Size : Free Size. L: 10.5cm, W: 22cm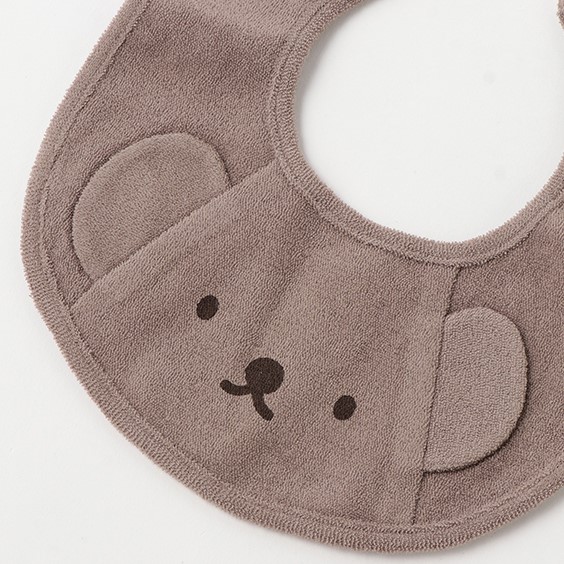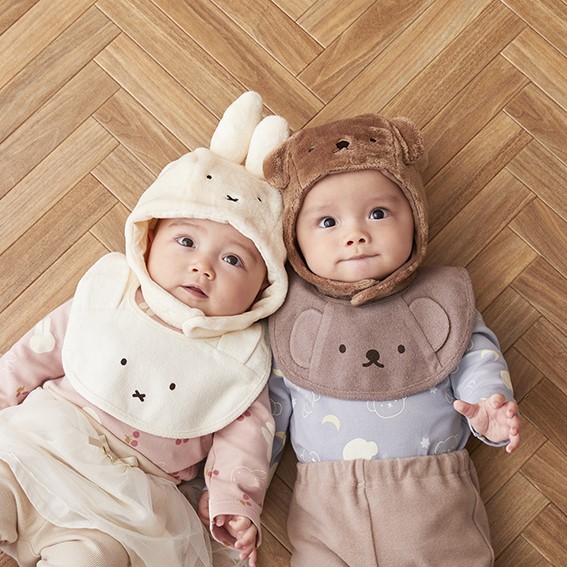 Rakuten Price: S$11.7 (JPY 1144 )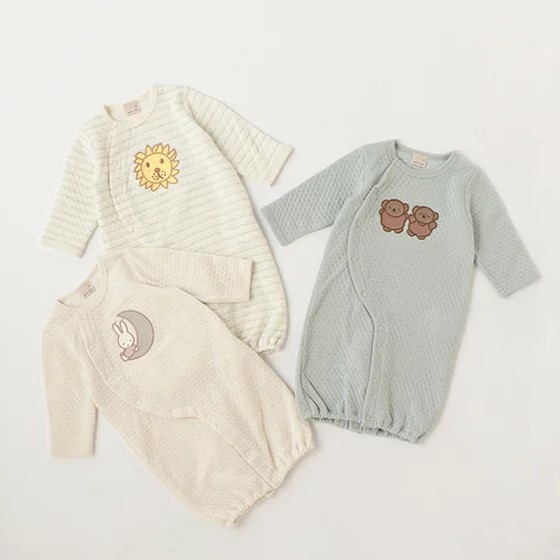 Baby Sleepsuit
Wrap your little one up in this cozy sleepsuit! The popper fastenings on front makes dressing easy, with prints of Miffy & Friends! The length of leg can be adjusted through popper fastenings around the crotch area so it comes in free size!
Colours : Ivory, Emerald Green, Grey
Size : 50 – 70cm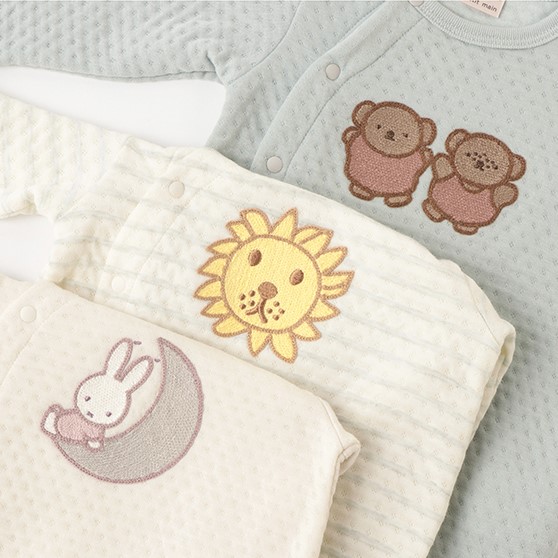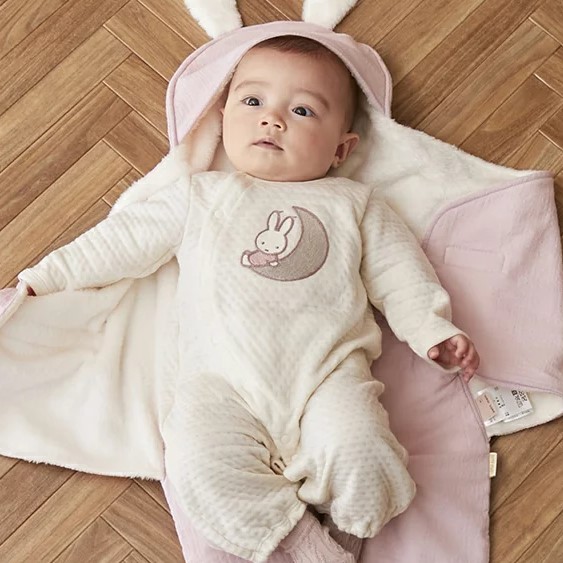 Rakuten Price: S$26 (JPY 2541 )
💡 Feel free to use Google Translate tool to translate the website for easier navigation when you shop on Rakuten!
Note: Product prices, quantities etc. may change due to sales. All subject to change.
---
How to Register as a Rakuten JP Member?
Step 1: Visit the Registered as a Rakuten member page, and click the red button to create a new membership. You can choose "English" in the top right corner.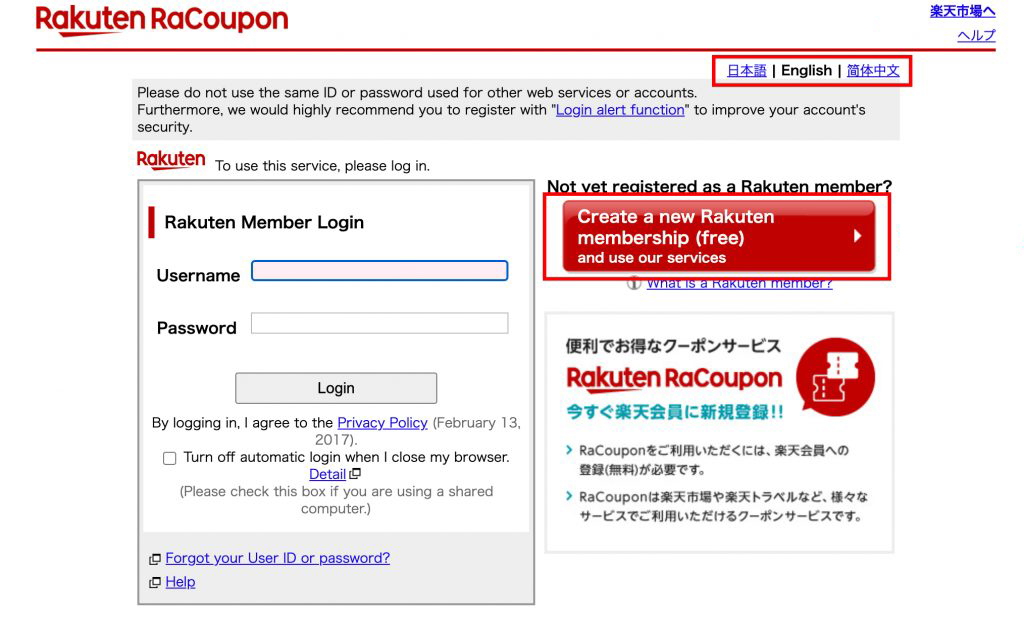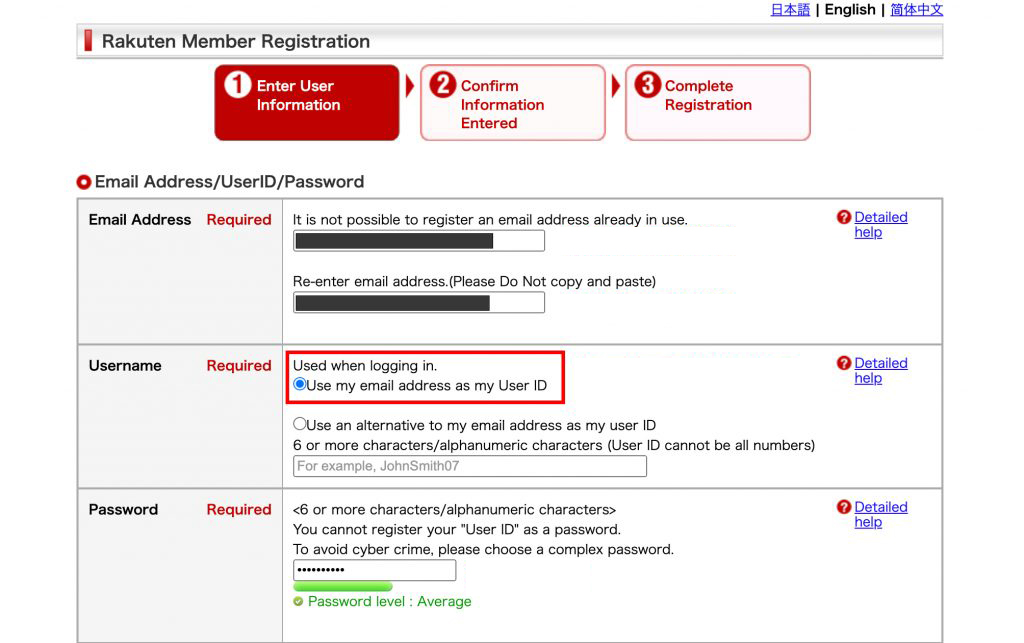 Step 2: Enter the user information. Please fill in an email address that is frequently used to make it easier to check the order update.
Step 3: Fill in your last name first. Then visit the "Warehouse" page on the Buyandship website, and copy and paste your name and BNS member ID into the "First Name" column.
Click "Next Step" after you complete filling in all the information.

Step 4: Click "Register Rakuten Membership" after you confirm all the information is correct.
Step 5: Click "Continue using services" to complete registration. Hooray! You can start shopping at Rakuten now.
How to shop Miffy Baby & Kidswear on Rakuten JP?
Step 1: Visit Buyandship Website and register a new account. If you already have an account, please log in directly.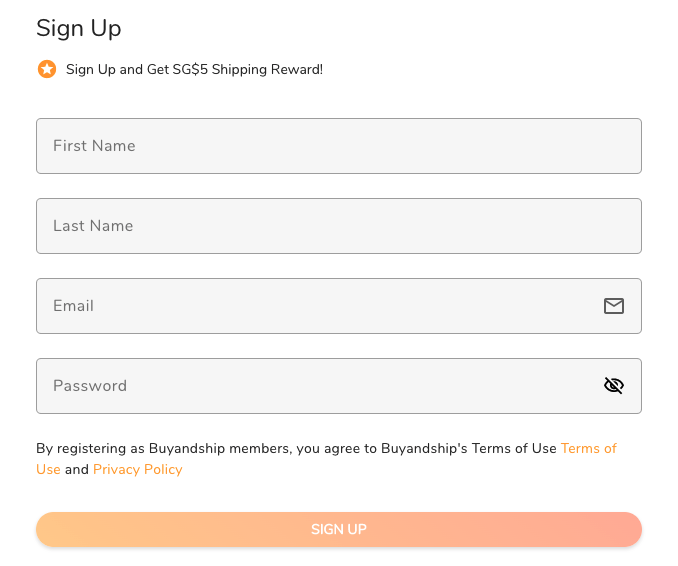 Step 2: If you need to sign up, please fill in your name, email and password. Click "Sign Up" after completion, and verify your phone number and email.
Step 3: Visit Rakuten Japan, choose your favourite Miffy items and add those to the cart. Or, just place an order directly by clicking the right button to checkout immediately.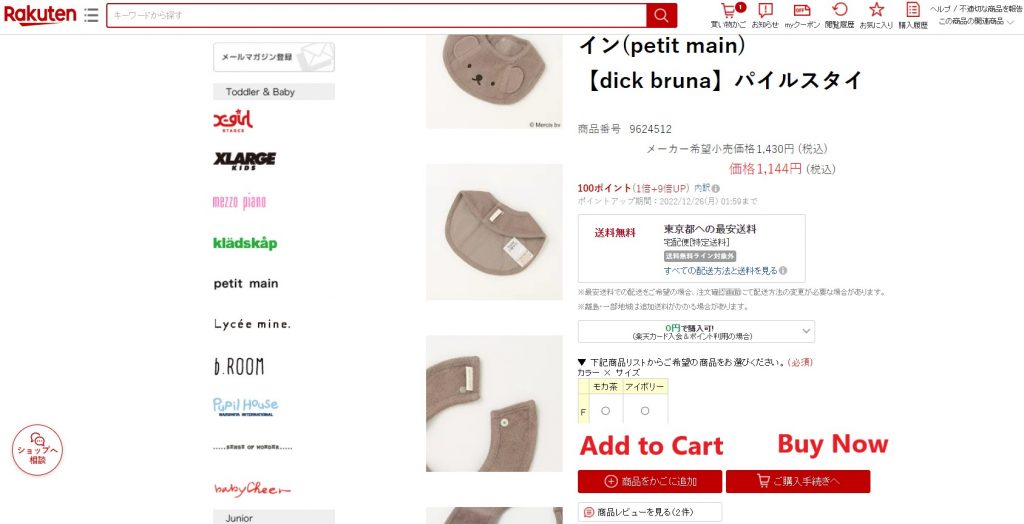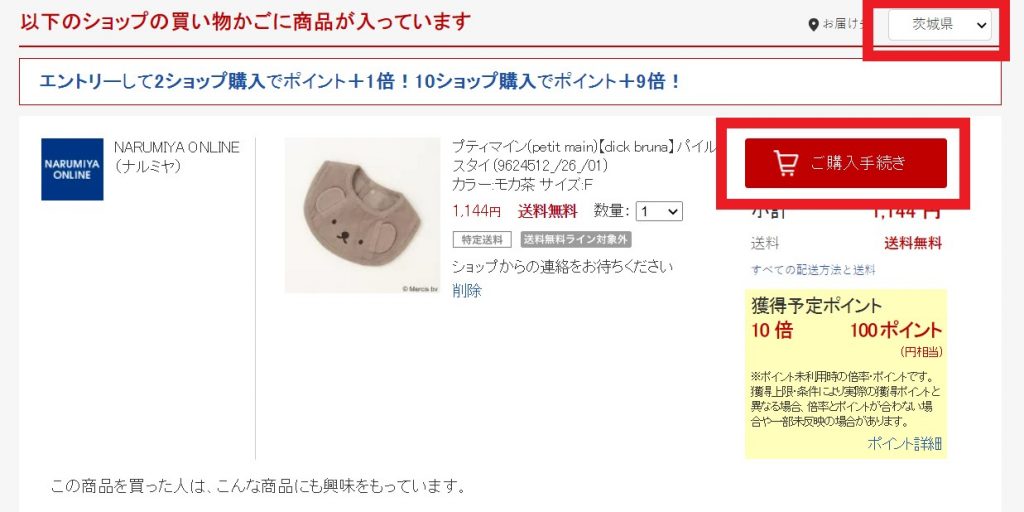 Step 4: After you enter your cart, you can change your delivered area to "茨城県 (Ibaraki)". You can go to the next page after you confirm the items are correct.
Step 5: Log in as a Rakuten member, or just click the red button on the right-hand side.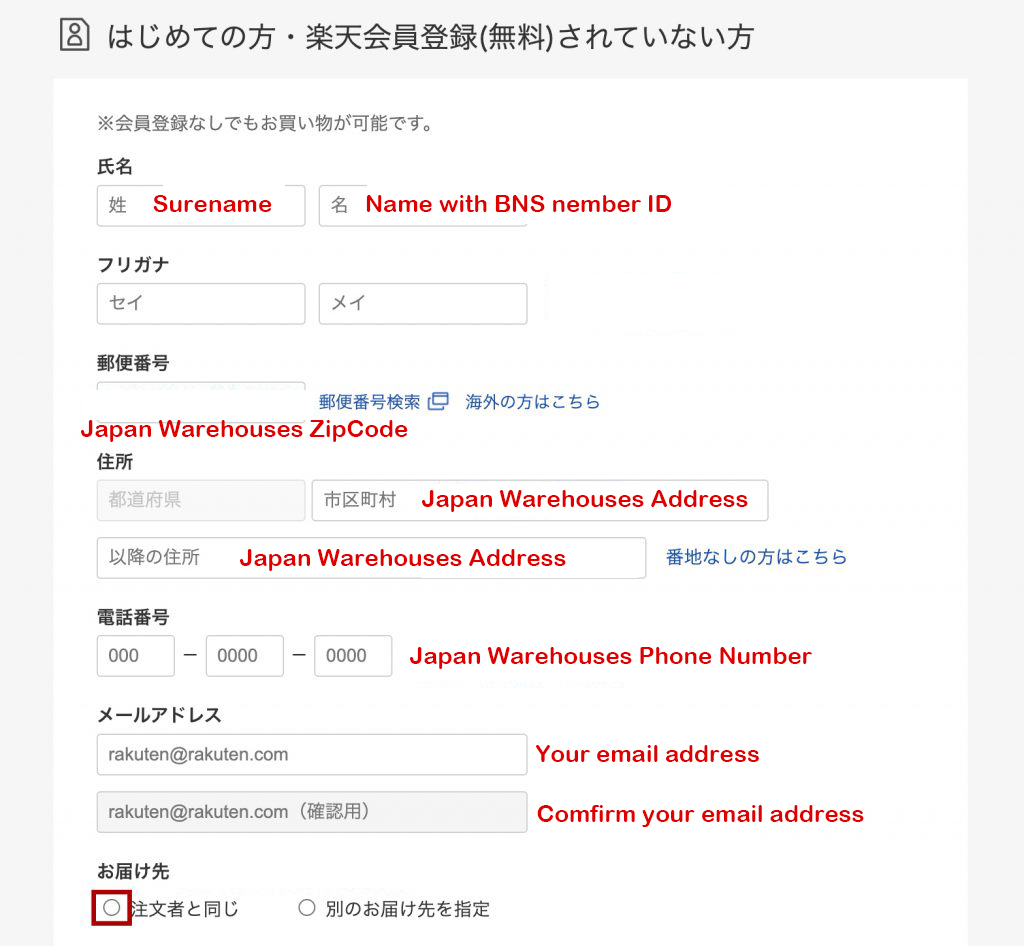 Step 6: Fill in delivery address. Go to the "Overseas Warehouse Address" on your Buyandship member centre and select "Japan" to view the information of Buyandship's Japanese warehouse.
In the name session, please enter your name and Buyandship membership number (e.g. SGXXXXXX). For the "フリガナ", you need to convert your name into Japanese Katakana (click here to convert). Once it's converted, copy and paste it onto the name bar.
Step 7: You can choose whether you need to register as a Rakuten member.
If you are frequently shopping at Rakuten Japan, we highly recommend you register as a member. Not only you don't need to fill in the delivery address and credit card information again, but also credits will be rewarded.
If you choose to register, you need to set a password.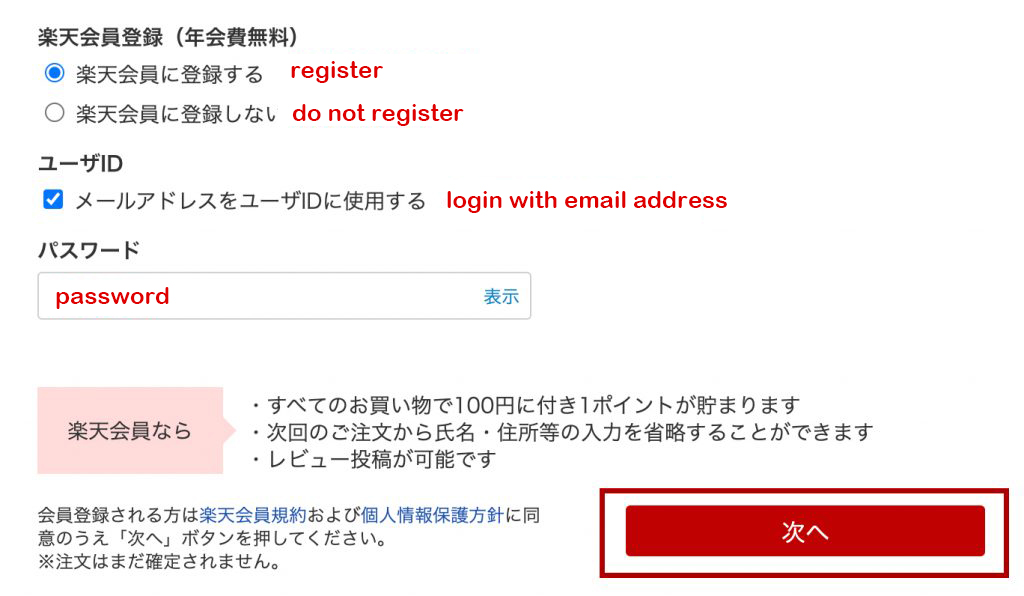 Step 8: You can fill in your credit card information after you enter the payment page, and click "次へ (Next Page)".
Step 9: Confirm your order information, and then click "OK" (the red box shown). You'll receive email confirmation once order is submitted.
Step 10: After your order has been shipped, you will receive a shipping notification email in a few days. Don't forget to declare the shipment on Buyandship to receive your package as soon as possible!
---
How to Shop Abroad & Ship to Singapore?
Step 1: Register as a Buyandship Member
Step 2: Enter the Nearest Warehouse Address as the Delivery Address
Step 3: Declare Your Shipment with Tracking Number
Step 4: Consolidate Your Shipments Upon Arrival at Hong Kong
Step 5: Wait for Delivery
Check Out the Comprehensive Tutorial on How to Use Buyandship
Sign Up to Get S$5 Off Your First Shipment and Access to Our Warehouse Addresses. Don't Forget to Join Our Official Facebook Group So You Can Share Shopping Tips & Latest Deals with Other Members!
Why Use Buyandship?
1. Enable You to Buy Anything from Your Fave Brands at a Lower Price
2. Access to Million of Products That Are Not Available in Singapore
3. Save You Up to 80% on International Shipping
4. Reliable Service & Supportive Customer Service Team
5. Shipping Addresses in 12 Regions including US/UK/Japan/Korea and More
6. Simple Shipping Rate to Provide Hassle-Free Overseas Online Shopping Experience