As Rakuten Japan is holding a Super Sale event from now until 11th December, there will be countless goodies with great prices up for grabs. Got too much options and not sure what to buy? You can visit the "1,000 Yen Only Sections" to buy selected featured products at a whooping price of JPY1,000!
The "1,000 Yen Only Section" is available in 3 different product categories: fashion, food, and household products. All products come with free local shipping, so they can be shipped to our Japanese warehouse free of charge! Check out our top recommendations now to get you started!
Did you know you can also earn points when you spend JPY1000? Find out more on: Rakuten Super Sale Tutorial: 3 Things You Need to Know Before You Buy & Earn Up to 10x Points!
Any Singaporean who likes to shop online will know the frustration of picking out purchases on a website based overseas, only to find at the checkout that the store can't ship to Singapore. Parcel forwarding service is the answer to this problem! Buyandship has 13 warehouses worldwide, which allows you to shop around the world! We provide our users with affordable, actual-weight based shipping rate and free parcel consolidation service. Sign Up to Get S$5 Off Now!
---
Fashion that Costs 1,000 Yen Only
Double Line Ear Cuffs
If you don't have ear piercing, this set of 2 ear cuffs is for you! The double-line design is fashionable and versatile, available in silver and gold. It can be worn without piercing as you can just slide it on your ear and it would stay in place!
Sale Price:S$9.89(JPY1,000)
Mini Smartphone Pouch/Shoulder Bag
This crossbody bag features simple design and comes in 8 colours. It's super lightweight with magnet closures; can hold 2 phones easily even though it's small in size!
Sale Price:S$9.89(JPY1,000)
3-Piece Set of Boxer Shorts
Made with 80% cotton, this set of high-waisted 3 boxer shorts is breathable and stretchy! Available in sizes from S to XL – great value as you get 3 shorts for JPY1000 now!
Sale Price:S$9.89(JPY1,000)
---
Food that Costs 1,000 Yen Only
⚠️ Note: Please do not buy prohibited items that may contain chilled and refrigerated food, and check carefully before placing an order.
Coffee from Drip Coffee Factory
You can now get half price on popular coffee beans or ground coffee from Drip Coffee Factory – these are all roasted by Japan's award-winning roaster!
Size:200g×2 packs
Sale Price:S$9.89(JPY1,000)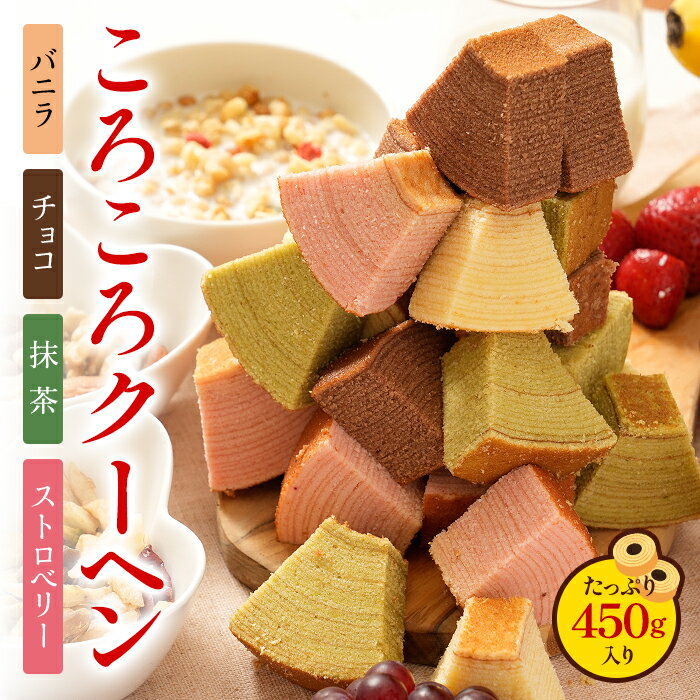 Bite-sized Korokoro Baumkuchen
Comes in 4 different flavours, these bite-sized baumkuchen is a popular snacks in Japan! Its "best-before" date will be around a month from the delivery out date.
Size:450g
Sale Price:S$9.89(JPY1,000)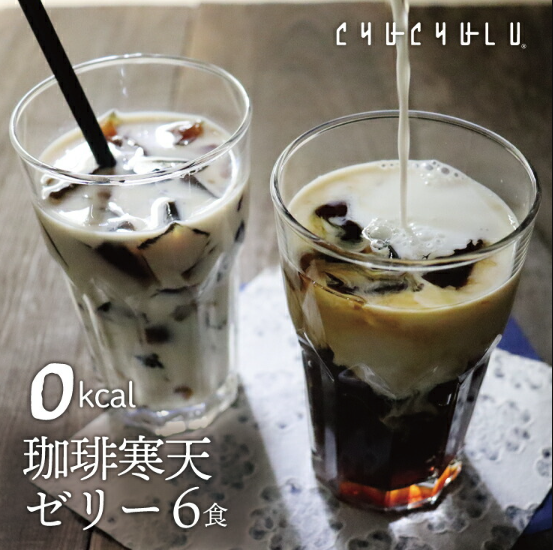 Coffee Agar Jelly
Over seventy million package sold! It contains a lot of dietary fiber to help your digestion yet add no calories to the diet. A perfect match with milk, milk tea or coffee!
Size:100g×6
Sale Price:S$9.89(JPY1,000)
---
Household that Costs 1,000 Yen Only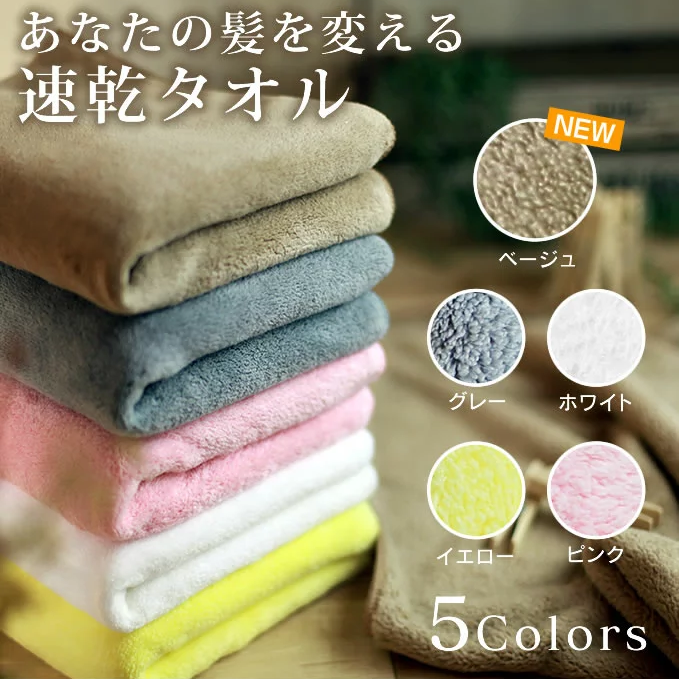 Water-absorbent Hair Towels
Made in Japan, one of the bestselling towels on Rakuten! Only towels that pass the "five-second rule" standards can be branded as an 今治毛巾 – Imabari Towel, which represents the highest quality. With the excellent water absorption quality, it reduces the time required for drying your hair after shower. Choose between 5 colours!
Size:37cm x 85cm
Sale Price:S$9.89(JPY1,000)
Traditional Wooden Chopsticks
Each set contains 5 pairs of Japanese traditional chopsticks made of different woods, with exquisite craftmanship, this is a perfect option for personal use or as a gift!
Size:5 pairs, approx. 22.5cm
Sale Price:S$9.89(JPY1,000)
Pet Hair Removers
A must-have for those with fur kids at home – here's the best-selling pet hair removers! The silicone scraping head is useful for picking up the hair on carpet with a light scrape, making cleaning more convenient for any pet owners out there.
Size:35g, 15cm x 12cm
Sale Price:S$9.89(JPY1,000)
---
Rakuten Japan Shopping Tutorial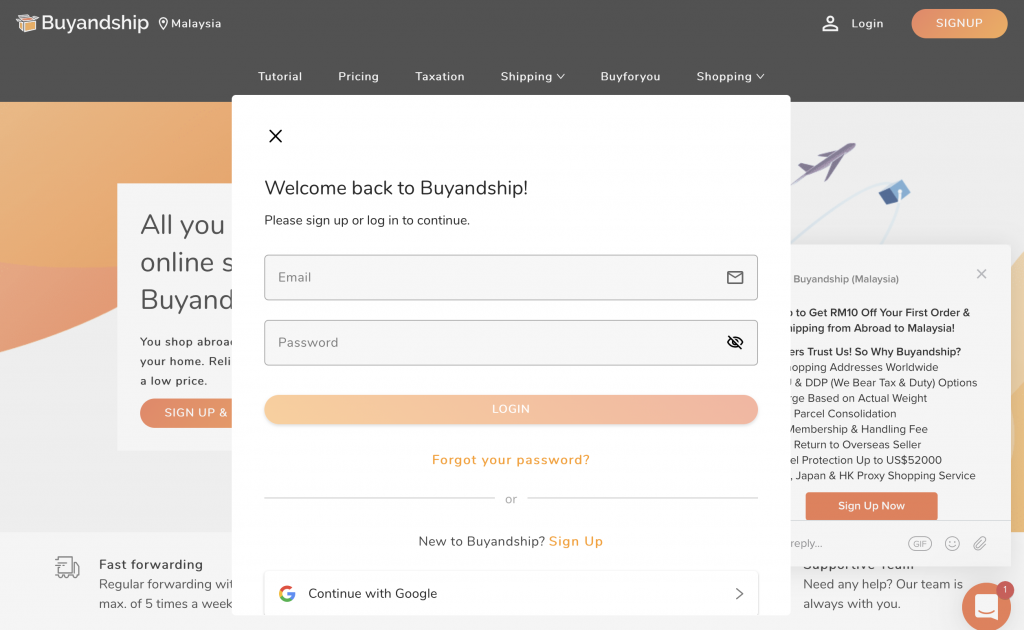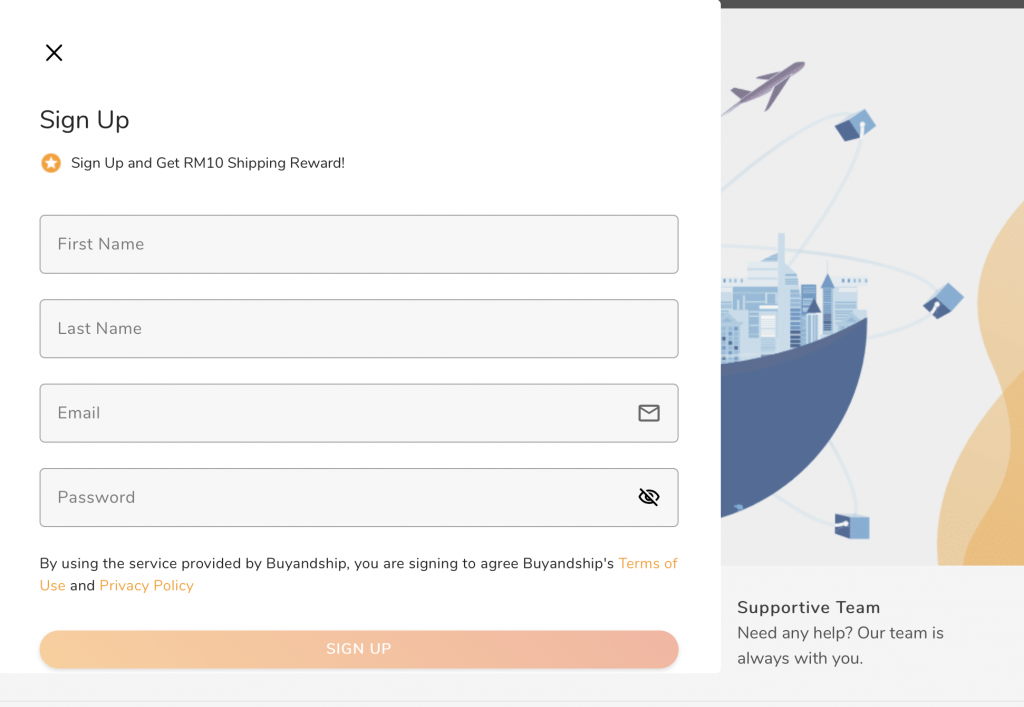 Step 2:Fill in the member's name, email address and set password, click "Member Registration" after completion. Then proceed with phone and email verification.
Step 3:Go to Rakuten Japan, select the product you like and click on the left to add to the shopping cart or click on the right to buy directly.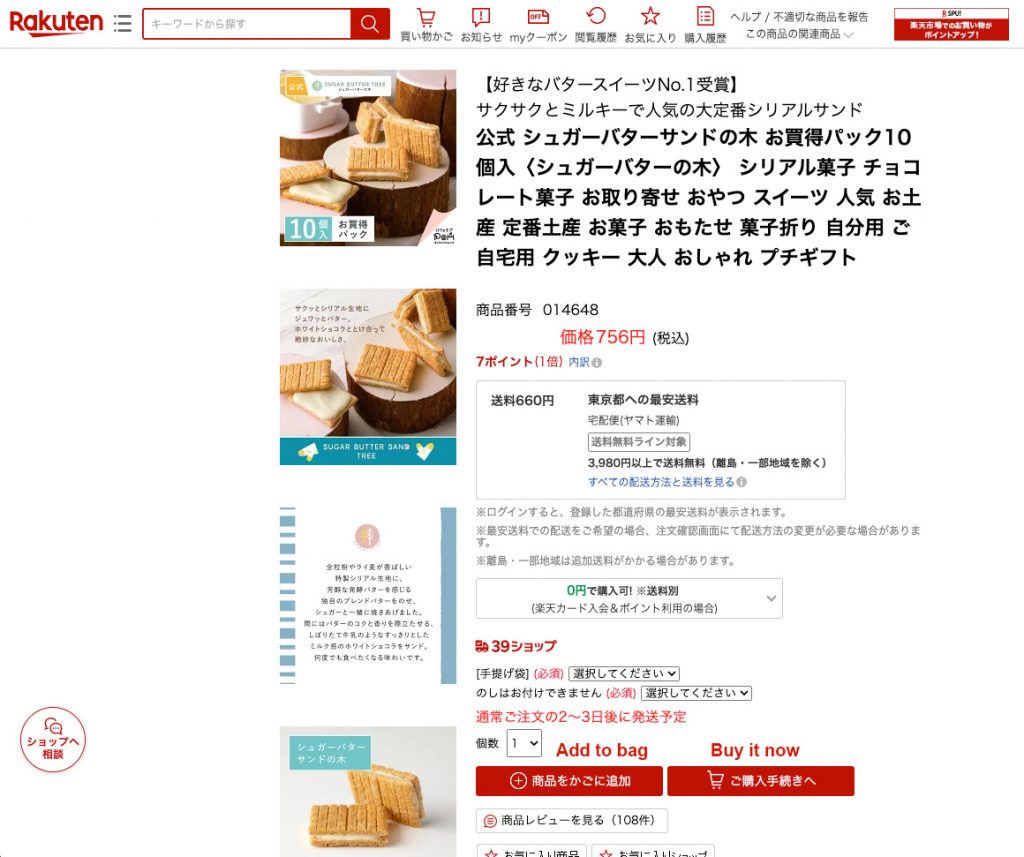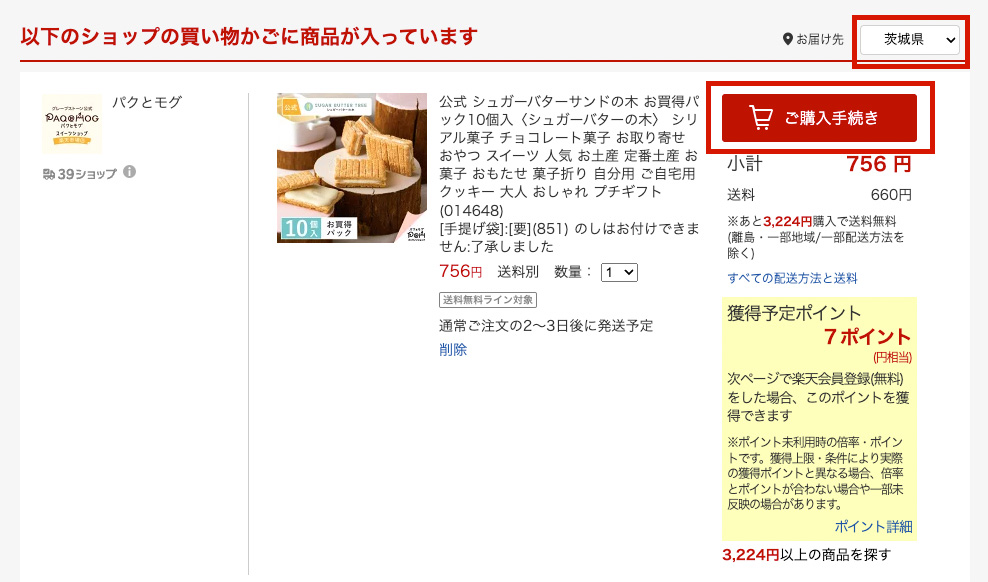 Step 4:After entering the shopping cart, change the delivery area to "Ibaraki Prefecture". After confirming that the product is correct, you can go to the next page.
Step 5:Log in to Rakuten Japan membership, or click the red button on the right to apply.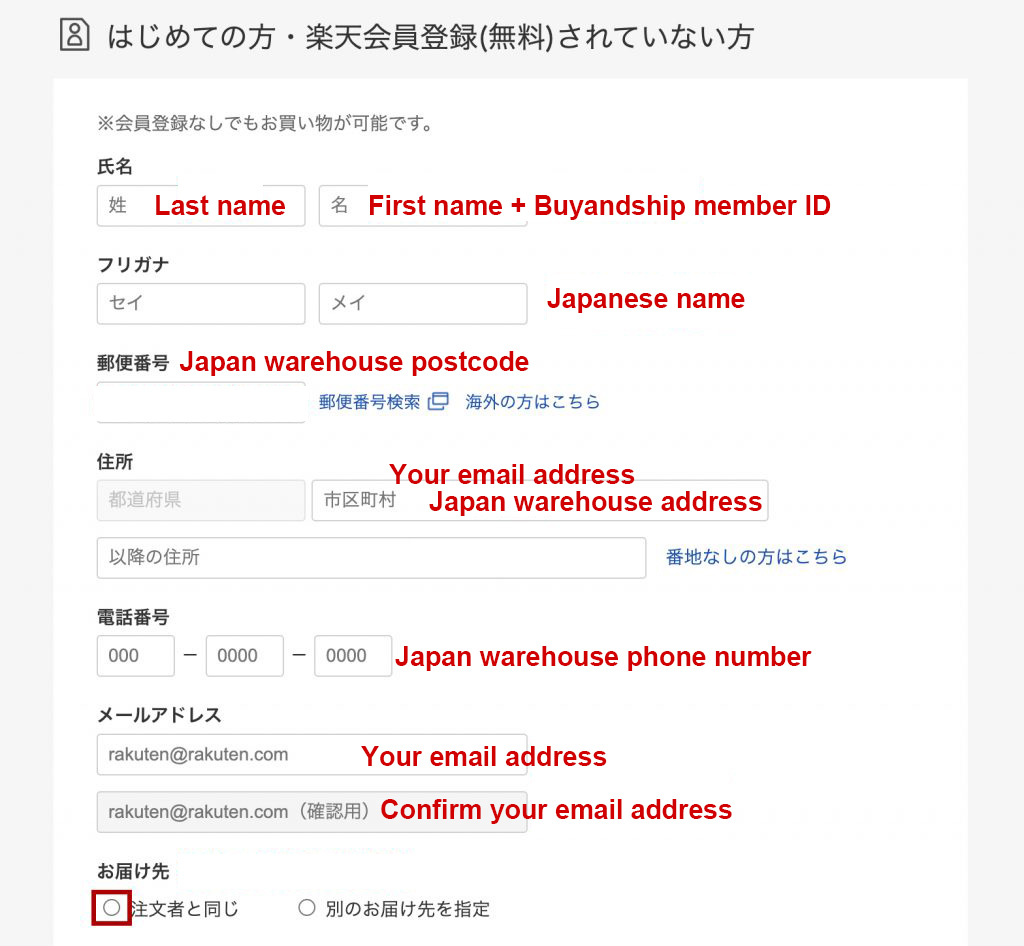 Step 6:Fill out the delivery information. Open the Buyandship website「Warehouses」and select "Japan" to view more information
In the name part, in addition to fill in your name,don't forget you should also fill in the Buyandship membership ID(e.g. MYXXXXXX)。
「フリガナ」Japanese name please heading to Name 變換君 or Japanese Name Converter to translate, enter your Chinese/English name, click "Convert", you will have your own Japanese name, and then paste it to the Rakuten website.
Step 7:You can choose whether to register as a Rakuten member.
If you often shop on Rakuten, you are highly recommended to register as a member because the next time you shop, you don't need to fill in the shipping address and credit card information again. You can also save points to use as money!
If you choose to register, you have to set a password.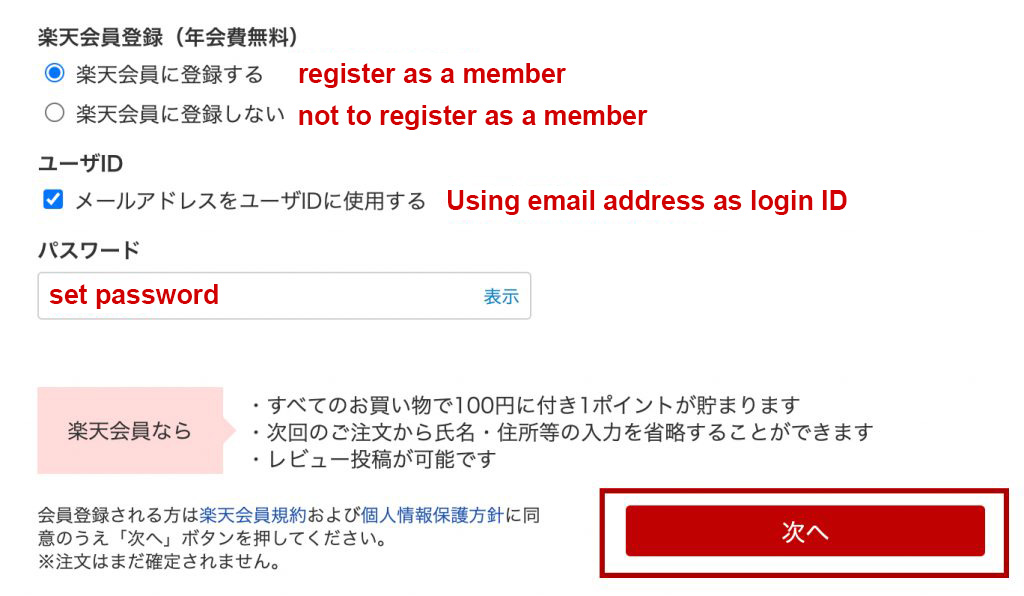 Step 8:After entering the payment page, fill in the credit card information to make a payment and click「次へ」
Step 9:After confirming that the order information is correct, click Submit Order. After placing your order, you will receive an email confirming your order
Step 10:When the seller ships, you will receive a shipping notification email. Go to the Buyandship website as soon as possible to declare the shipment.
---
How to Shop Abroad & Ship to Singapore?
Step 1: Register as a Buyandship Member
Step 2: Enter the Nearest Warehouse Address as the Delivery Address
Step 3: Declare Your Shipment with Tracking Number
Step 4: Consolidate Your Shipments Upon Arrival at Hong Kong
Step 5: Wait for Delivery
Check Out the Comprehensive Tutorial on How to Use Buyandship
Sign Up to Get S$5 Off Your First Shipment and Access to Our Warehouse Addresses. Don't Forget to Join Our Official Facebook Group So You Can Share Shopping Tips & Latest Deals with Other Members!
Why Use Buyandship?
1. Enable You to Buy Anything from Your Fave Brands at a Lower Price
2. Access to Million of Products That Are Not Available in Singapore
3. Save You Up to 80% on International Shipping
4. Reliable Service & Supportive Customer Service Team
5. Shipping Addresses in 12 Regions including US/UK/Japan/Korea and More
6. Simple Shipping Rate to Provide Hassle-Free Overseas Online Shopping Experience