One of the frustrations of online shopping overseas is paying for expensive international shipping fees! Have you ever come across a situation when you're about to checkout, only to find out that international shipping fees to Singapore cost just as much as your cart? In some cases, it can even cost even more than your items! Let Buyandship remedy this through our affordable forwarding service.
Weight-Based Forwarding Fees
Most providers calculate shipping fees using volumetric weight. Frequently, the calculated weight is more than the actual weight of your shipment. More weight means more charges incurred. 😥
With Buyandship, you don't need to worry about being overcharged as our delivery fee is b
ased on the ACTUAL WEIGHT of the shipment
when it arrives at our central warehouse in Hong Kong!
But How Do I Know How Much I'll Have to Pay?
This is a question we often get asked by Members. While there is no sure way to get exact weight, here are some reference points to remember during your purchase making!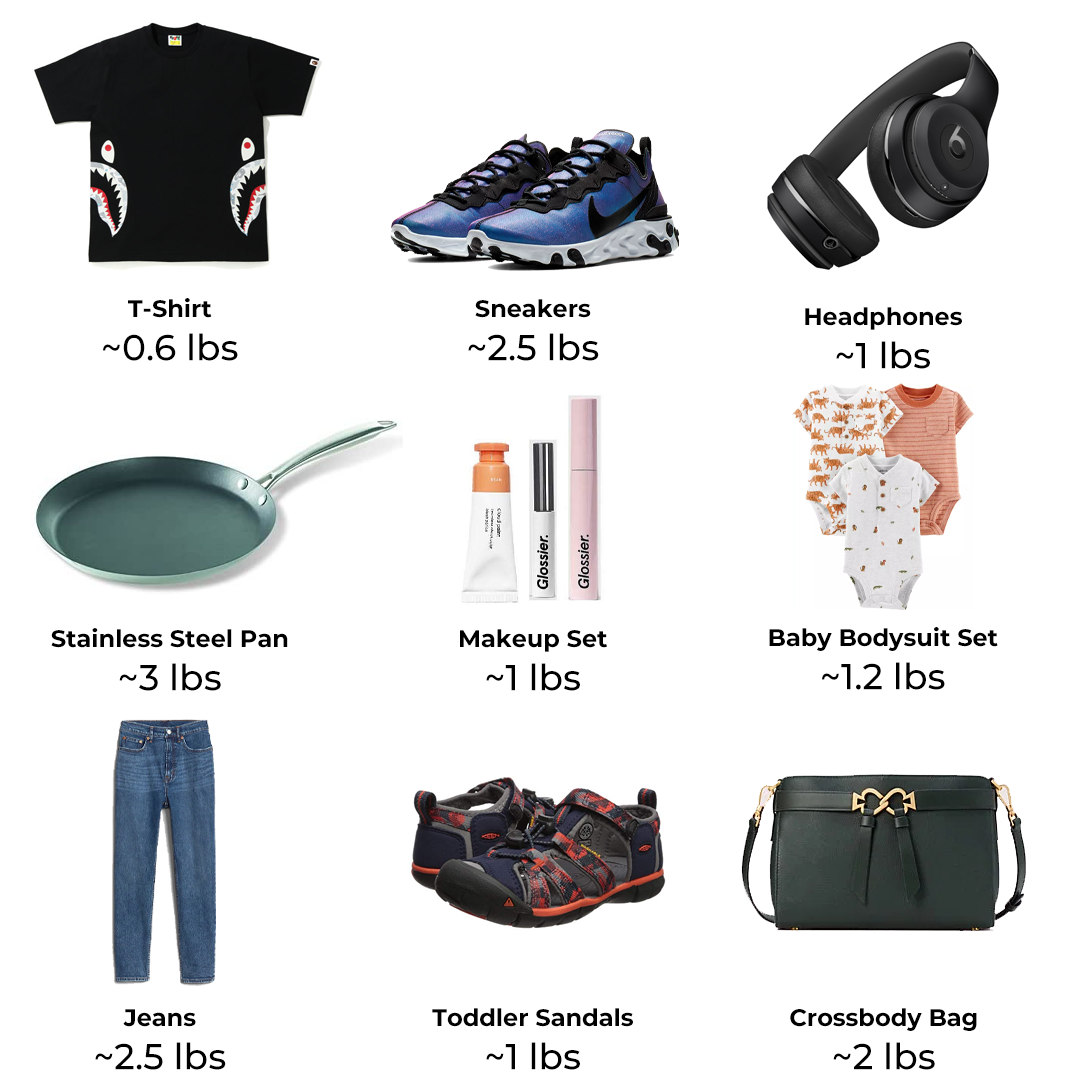 You Can Also Consolidate Your Overseas Shipments
Another pain point online shoppers face when shopping overseas is paying shipping fees for multiple shipments. It can quickly stack up and end up very costly in the long run. You don't need to worry with Buyandship.
Send your overseas purchases to the nearest Buyandship overseas warehouse (we have 10 of them!), and they will be automatically forwarded to our Hong Kong warehouse. From there, you can combine any of your parcels in one shipment before sending it to your doorstep! Packages can be stored in our Hong Kong warehouse for 30 days, giving you ample time to consolidate your purchases.
Generally, the delivery fee will be calculated based on your consolidated shipment, but do bear in mind that Buyandship will round to next whole pound for the chargeable weight. Here's an example of how our consolidation service works: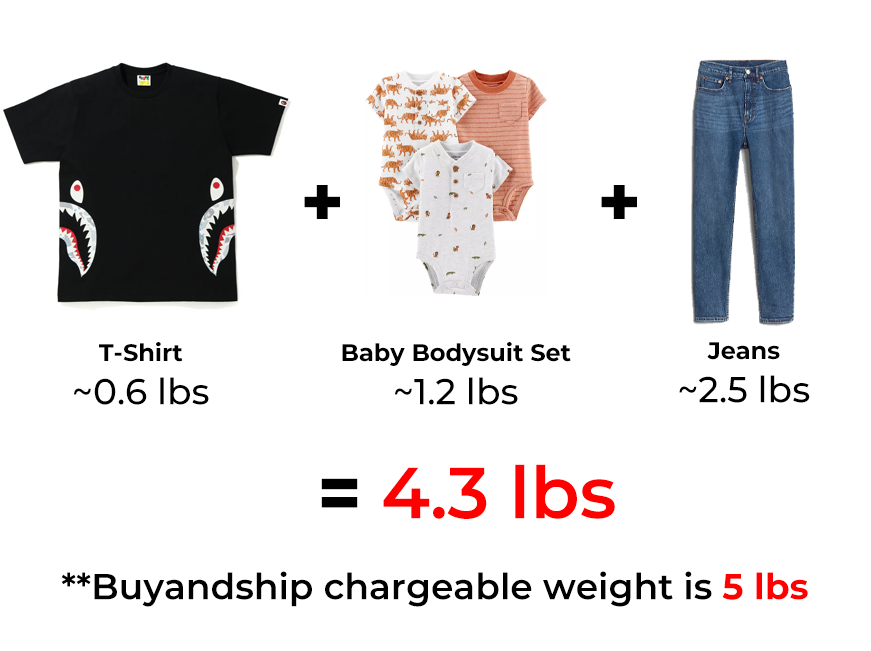 ---
For more information on Buyandship Singapore service fees, visit our Pricing page where you will find all you need to know. There is also a weight converter (from kg to lbs) and a delivery fee calculator for your convenience!