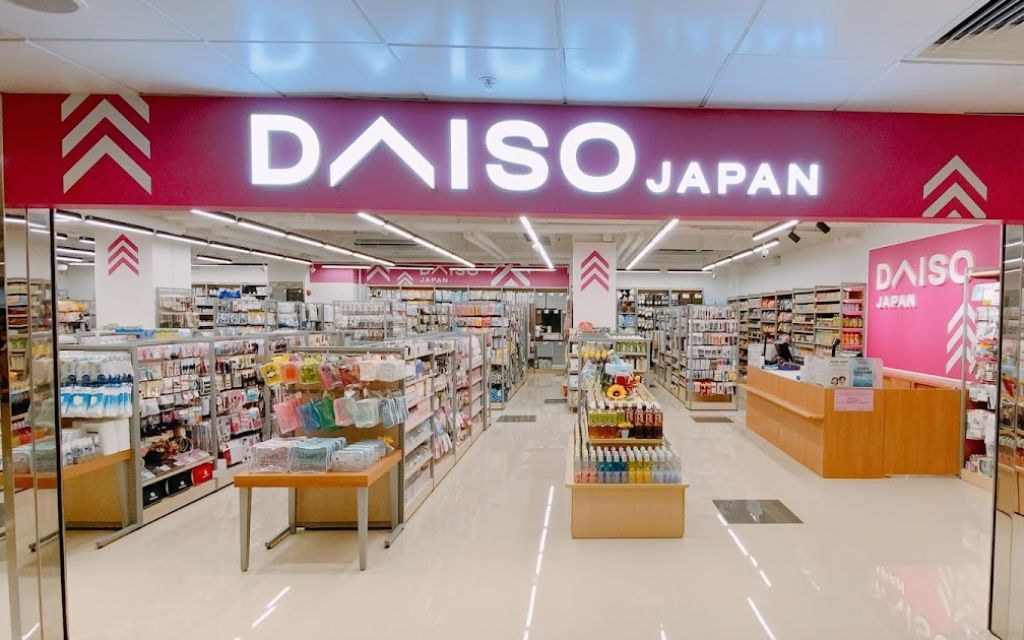 Daiso is a popular Japanese 100-Yen lifestyle goods chain where you can get affordable items ranging from stationery, kitchenware, lifestyle to beauty! Although Daiso is available in Singapore, there're far more items to shop on Daiso Japan online store – most items are cheaper than bought locally too! Did you know you can shop Daiso from Japan and ship to Singapore hassle-free with the help of Buyandship? Don't forget to check out the step-by-step shopping tutorial on how to shop Daiso directly from Japan with some of the popular items you can shop – happy shopping!
Table of Contents:
► Daiso Japan VS Daiso Singapore
► What Are the Must-buy Items from Daiso?
► Step-by-step Tutorial: How to Shop Daiso from Japan and Ship to Singapore?
Comparison : Daiso Japan VS Daiso Singapore
Why shop from Daiso in Japan instead of locally in Singapore?
✔️ More items available on Daiso Japan online store – with 4000+ items!
✔️ Prices are much cheaper on Daiso Japan compare to Singapore official store. Most items are priced at JPY100 in Japan but they are over S$2 in Singapore
Daiso Japan Must-Buy Items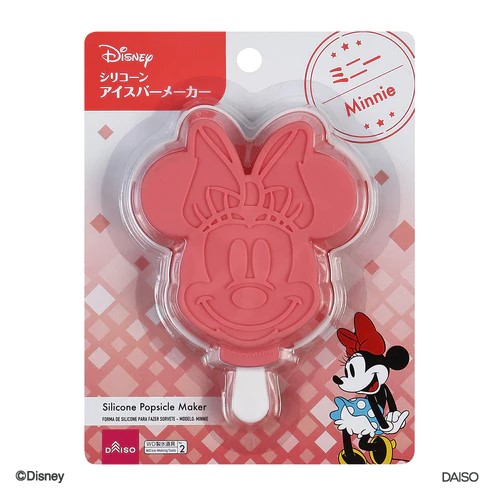 Silicone Popsicle Maker
Featuring Minnie from Disney, use it to make cute fruit ice lollies for your little ones or even yourself! Easy to use and clean.
Size:10.5cm x 13.5cm x 2.3cm
Daiso JP Price:S$1.1(JPY110)
Curved Hangers
Curved hangers are best for your suits, jackets and robes! The curves of these hangers will protect the form of your clothing and give heavier clothing the support they need.
Size:42cm x 1.3cm x 21.5cm
Daiso JP Price:S$1.1(JPY110)
Greaseproof Baking Sheets
Made in Japan, this non-stick baking sheet is thick and heat-resistant. The sheets are greaseproof making it easier to clean your dishes after your meal!
Size:30cm W x 500cm L
Daiso JP Price:S$1.1(JPY110)
Make-Up Brush Cleaner
A gentle yet effective cleanser that removes excess residue and germs on your makeup brushes just under a minute! Fragrance-free.
Size:80mL
Daiso JP Price:S$1.1(JPY110)
Dimmable SMD Lantern Lights
Featuring a stylish design, this lantern light is perfect for outdoor activities like camping! Feel free to adjust and set your own color hues; available in brown or black colours.
Size:10 cm x 10.2 cm x 18 cm
Daiso JP Price:S$5(JPY500)
💡 Note: Product prices, quantities etc. may change due to sales. All subject to change.
Shopping Tutorial : Shop Daiso Japan and Ship to Singapore
Step 1:Go to Buyandship website to log in or register as a member.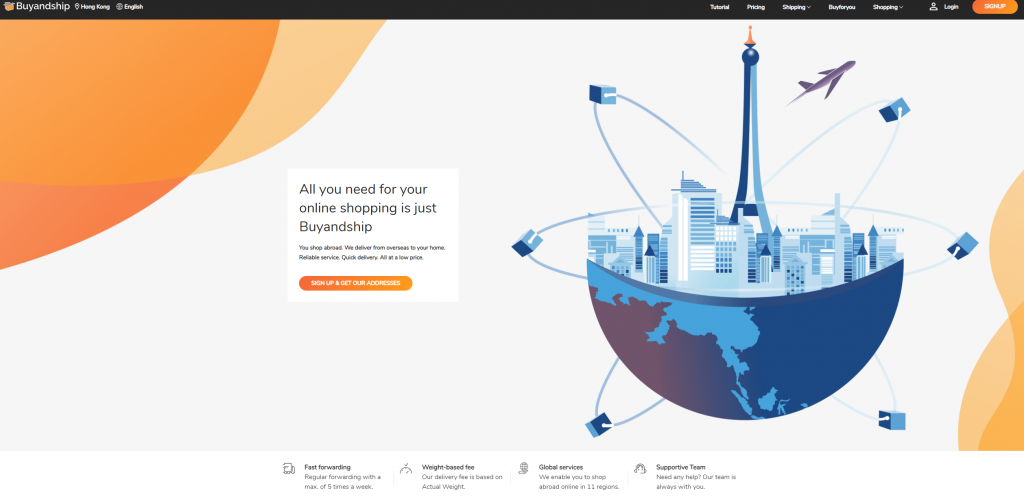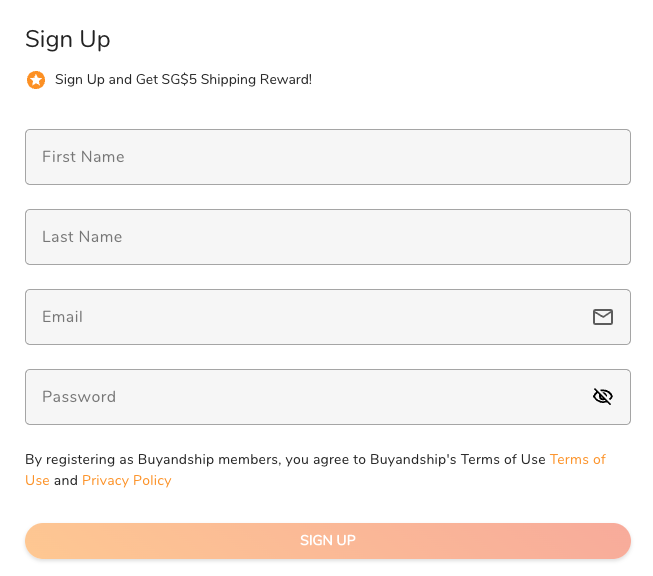 Step 2:Fill in your first and last name, email address and set your account password. Click "Sign Up" once details are completed.
If you wish to add an item into cart, click on the pink button as shown and you'll be directed to a login page.
Step 4:You may log into your Daiso JP account, or create an account by clicking the button below.
Step 5:Enter your personal details including your name, email address and create a password for your account.
Once you've submitted your details, don't forget to check your email and verify your account!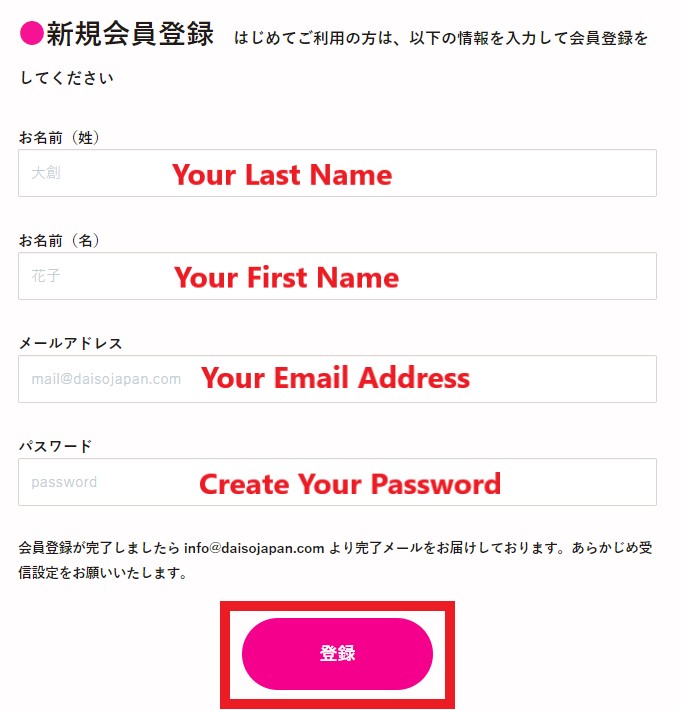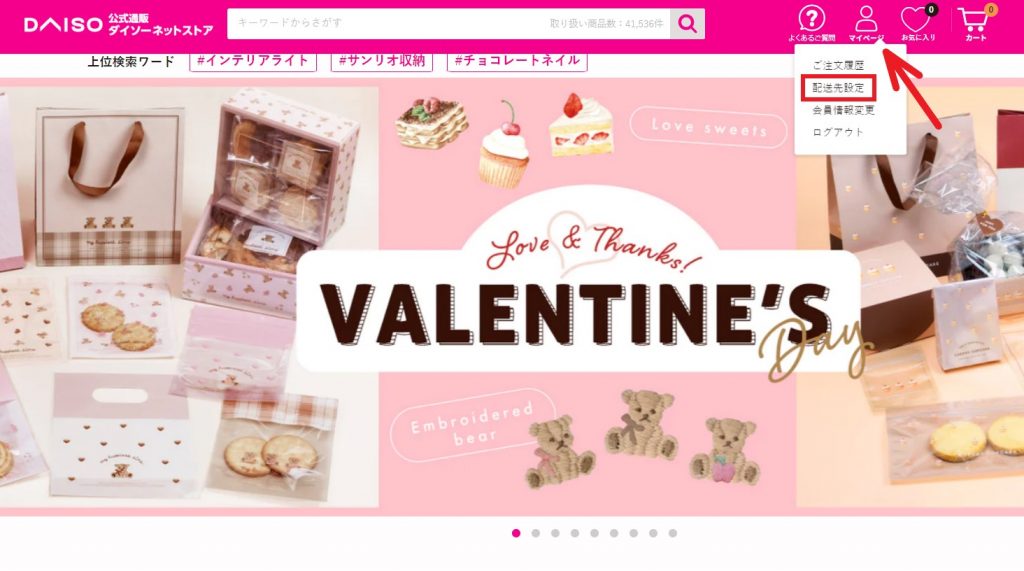 Step 6:Before you can add items into your cart and checkout, you'll need to add a shipping address by visiting your Daiso account.
Step 7:Enter shipping details including your name with your BNS member ID.
Copy and paste BNS Japan warehouse address with zipcode in the corresponding columns.
For shipping address, go to "Overseas Warehouse Address" on your Buyandship member centre and view the information of Buyandship's Japan warehouse.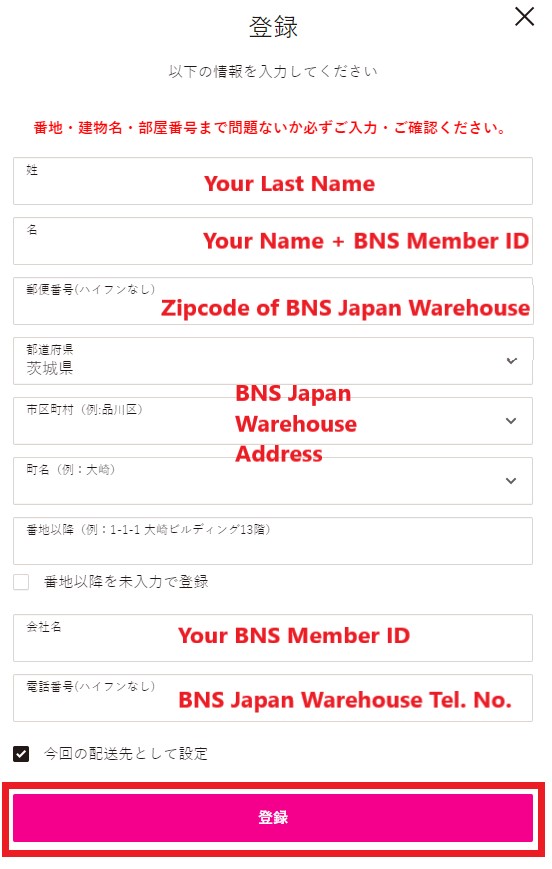 Step 8:After completing your account registration, you'll need to revisit product page and add your favourite items into cart again.
Note:The total amount of your order (including tax) must exceed JPY1,100.
Step 9:Double check your cart items, click the button at the bottom to proceed.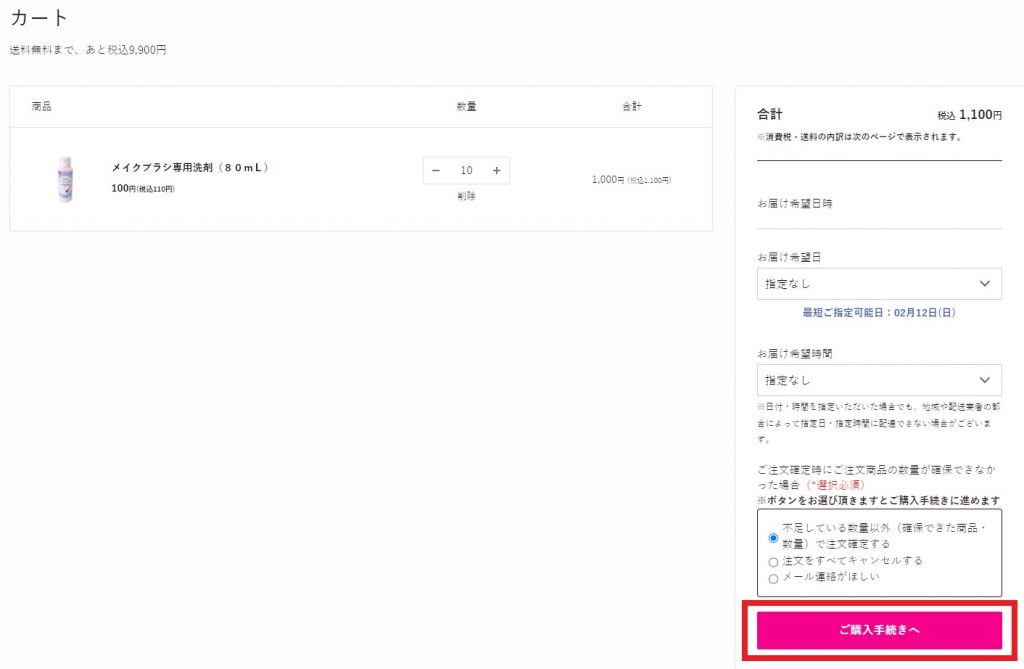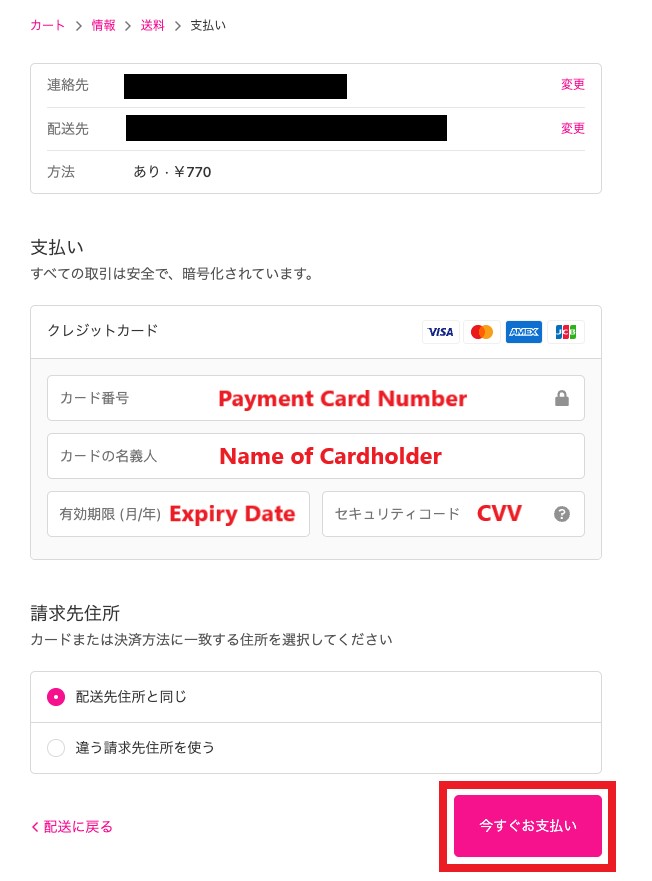 Step 10:Enter your card payment details as follows, then click the pink button to complete your purchase.
Ta-da! You'll receive a confirmation email shortly!