Levi's – one of the most well-known denim brand and a leader in denim! But did you know the prices and styles vary between official online stores in different countries? Prices on the US official website are much cheaper with more styles especially when with special discounts and deals happening from time to time. Levi's limited-time deals will get you huge savings compare to buying locally in Singapore! Plus, score 40% off sitewide now for limited-time only!
How to buy Levi's with best prices? Visit the official US Levi's website and use Buyandship to get it forwarded and shipped to Singapore! Remember to send it to the Buyandship warehouse in Los Angeles, US as some U.S. stores like Levi's may refuse to ship to a sales-tax-free warehouse (Portland warehouse). Although a little tax will be charged, the overall shipping cost is still cheaper than Singapore! Sign up as a Buyandship member now to get a US warehouse address.
💡Online Shopping Tips:Levi's website offers free shipping for orders over USD150, otherwise USD7.95 (about S$11) shipping fee will be charged.
Any Singaporean who likes to shop online will know the frustration of picking out purchases on a website based overseas, only to find at the checkout that the store can't ship to Singapore. Parcel forwarding service is the answer to this problem! Buyandship has 13 warehouses worldwide, which allows you to shop around the world! We provide our users with affordable, actual-weight based shipping rate and free parcel consolidation service. Sign Up to Get S$5 Off Now!
5 Classic Must-Buys from Levi's
70'S HIGH RISE SLIM STRAIGHT WOMEN'S JEANS
Design inspired from the '70s, this high-waisted slim straight jeans features a curve-hugging fit with iconic Levi's pocket details! It slims through the hip and thigh with slight stretch for that added comfort!
Singapore Price : Style is not available on Singapore.
US Price:S$87(USD64.8)
569™ LOOSE STRAIGHT FIT MEN'S JEANS
Here's a classic straight leg jeans with the modern, laid-back fit that can go with any of your casual outfit! It sits low on the waist with extra room around thigh for comfortable wear; with 5 pockets styling.
Singapore Price : Style is not available in Singapore.
US Price:S$56(USD41.7)
GOLD TAB™ CREWNECK SWEATSHIRT
Levi's® Gold Tab™ is a new collection inspired by Northern California – where the brand is born, with its laid back, outdoorsy vibes. This crewneck uses peached Terry fabric so it's lightweight and gives a relaxed-fit!
Singapore Price : Style is not available in Singapore. Similar styles are priced at S$99.9.
US Price:S$56(USD41.7)
ORIGINAL TRUCKER JACKET
You can never go wrong with a classic denim jacket. This Trucker Jacket is so timeless that you can pass it down for generations. Perfectly versatile, you can wear it everyday with any outfits. It features Levi's branded metal buttons and tapered "V" stitches; feel free to size up or down for whichever fit you want!
Singapore Price:S$115
US Price:S$72(USD53.7)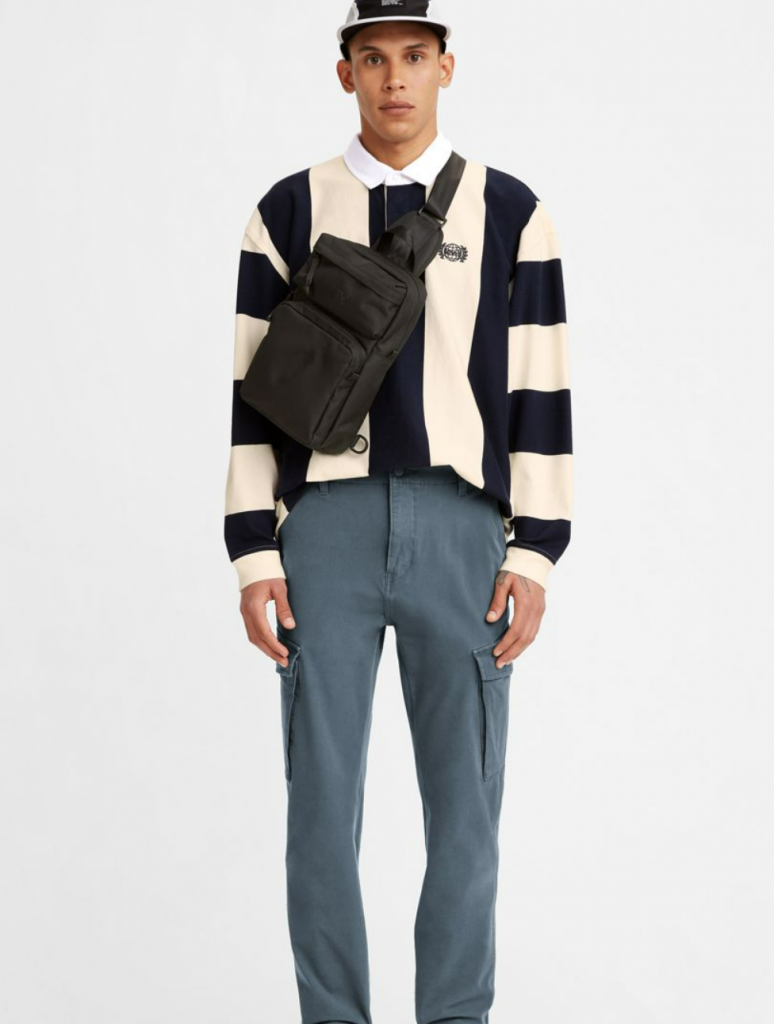 LEVI'S® XX CHINO SLIM TAPER FIT CARGO MEN'S PANTS
This isn't any regular cargo pants – it's a luxe update on classic cargo pants featuring a slim fit that tapers down at the ankle! It sits below the waist and slim through thigh, perfect for casual days.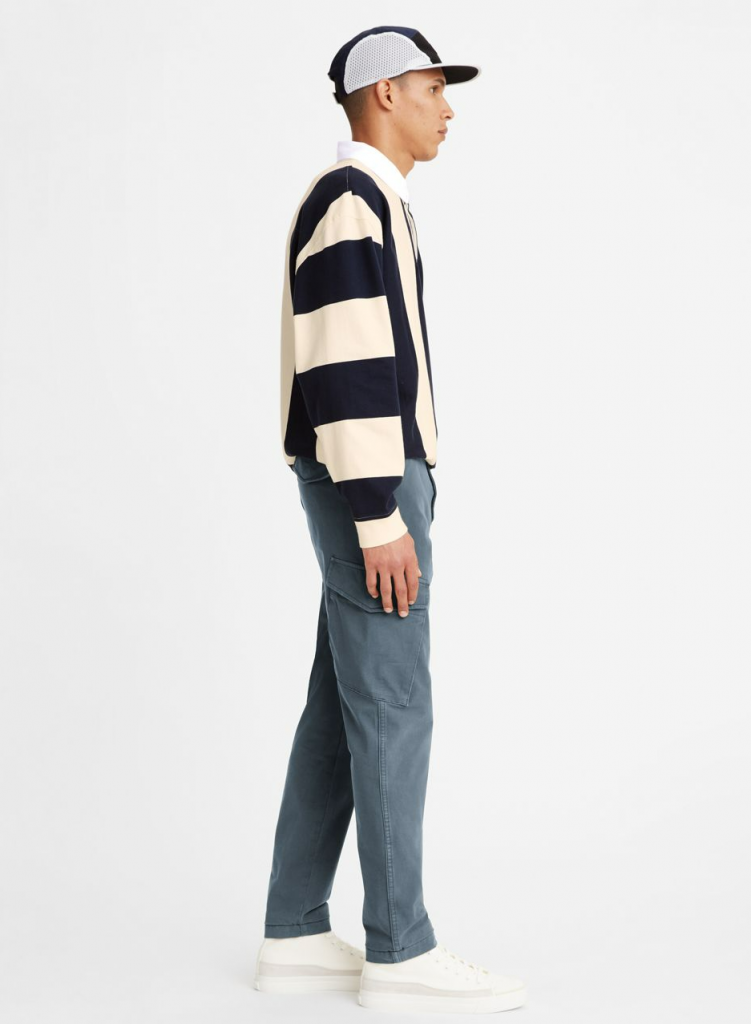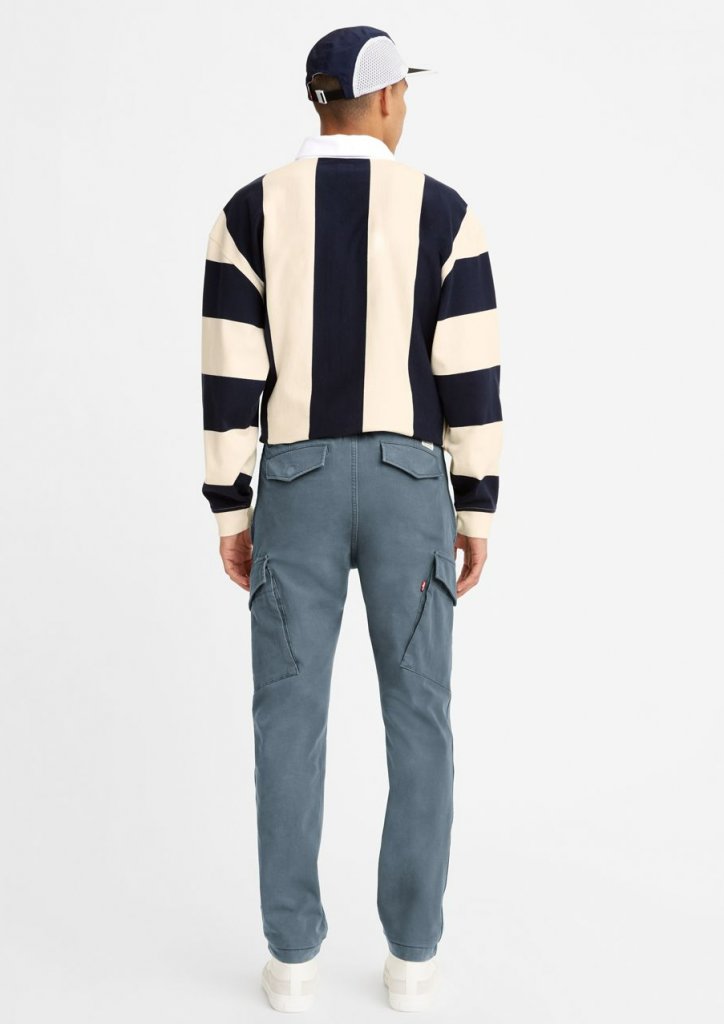 Singapore Price : Style is not available in Singapore.
US Price:S$72(USD53.7)
💡Online Shopping Tips:Remember to send your Levi's order to Buyandship's Los Angeles warehouse in the US before it can be successfully shipped to Singapore!

Note: Product prices, quantities etc. may change due to sales and availability. All subject to change.
---
How to Shop Abroad & Ship to Singapore?
Step 1: Register as a Buyandship Member
Step 2: Enter the Nearest Warehouse Address as the Delivery Address
Step 3: Declare Your Shipment with Tracking Number
Step 4: Consolidate Your Shipments Upon Arrival at Hong Kong
Step 5: Wait for Delivery
Check Out the Comprehensive Tutorial on How to Use Buyandship
Sign Up to Get S$5 Off Your First Shipment and Access to Our Warehouse Addresses. Don't Forget to Join Our Official Facebook Group So You Can Share Shopping Tips & Latest Deals with Other Members!
Why Use Buyandship?
1. Enable You to Buy Anything from Your Fave Brands at a Lower Price
2. Access to Million of Products That Are Not Available in Singapore
3. Save You Up to 80% on International Shipping
4. Reliable Service & Supportive Customer Service Team
5. Shipping Addresses in 12 Regions including US/UK/Japan/Korea and More
6. Simple Shipping Rate to Provide Hassle-Free Overseas Online Shopping Experience