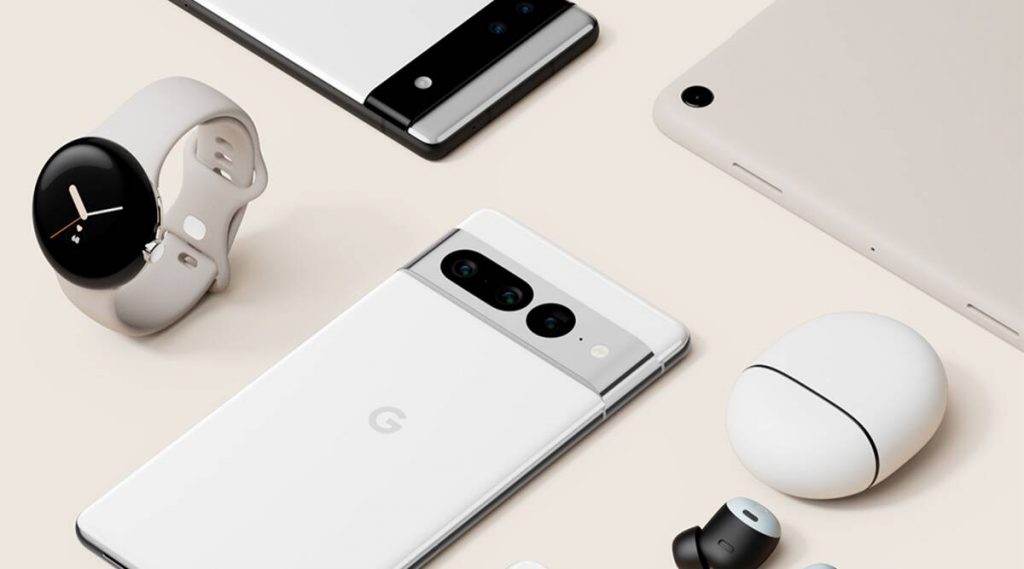 When it comes to smartphones and gadgets, do you only think of Samsung or Apple? In fact, Google is also a good choice for high-quality yet affordable smartphones, smartwatches and bluetooth earbuds! Good news is, you can get Google's smart gadgets that are cheaper than bought locally now by shopping overseas on Amazon US!
Google Store on Amazon US is offering special deals across Pixel 6a, 7, 7 Pro, Pixel Buds bluetooth earphones, Pixel Watch – follow our step-by-step tutorial to shop on Amazon US and have it shipped to Singapore hassle-free!
💡 Online Shopping Tips: In order to view US prices on Amazon US, you'll need to click "Order to" on the upper left corner and enter the Zip Code of Buyandship US warehouse!
Contents:
► Checkout Google Pixel Models and Discount Prices
► Shop Google's deals on Amazon US
Any Singaporean who likes to shop online will know the frustration of picking out purchases on a website based overseas, only to find at the checkout that the store can't ship to Singapore. Parcel forwarding service is the answer to this problem! Buyandship has 13 warehouses worldwide, which allows you to shop around the world! We provide our users with affordable, actual-weight based shipping rate and free parcel consolidation service. Sign Up to Get S$5 Off Now!
Google Pixel Models & Discount Prices
Google Pixel 7 Pro (128GB)
Here's the latest best-of-everything smartphone launched by Google, powered by Google Tensor G2 for faster performance. Smooth display with 6.7-inch display screen and you can capture the best photo and video quality with the 5x telephoto lens and up to 30x Super Res Zoom!
Singapore Price:S$1169
US Price:S$947(US$703.8)
Google Pixel 7 (128GB)
One of Google's latest phones powered by Google Tensor G2. It comes with amazing battery life of more than 24 hours! Featuring a fast and responsive 6.3″ display for smoother gaming and browsing between apps. Dust and water-resistant with IP68 protection!
Singapore Price:S$779
US Price:S$671(US$499)
Google Pixel 6a (128GB)
Equipped with a 6.1-inch display, it uses the same Google Tensor as the Pixel 6 Pro to make apps launch faster, pages and images to load quicker. It comes with amazing battery life of more than 24 hours and fast charging speed, which only takes a few minutes to charge hours worth of power!
Singapore Price:S$543
US Price:S$402(US$299)
Google Pixel Watch
The first smartwatch to combine technologies of Google and Fitbit – get deep insights of your health including heart rate tracking with free 6 months Fitbit Premium membership! It's water-resistant of up to 50 meters; you can pick and change the band too!
Singapore Price:S$498
US Price:S$402(US$299)
Google Pixel Buds A-Series
Pixel Buds A-Series delivers rich, high-quality audio which can automatically adjusts the volume to fit your surroundings! Not only sweat and water-resistant, it comes with 3 eartip sizes designed to fit firmly in your ears – so they won't fall out!
Singapore Price:S$130
US Price:S$92(US$69)
💡 Note: Product prices, quantities etc. may change due to sales. All subject to change.
---
How to shop Google's deals on Amazon US
Step 1:Go to Buyandship website to log in or register as a member.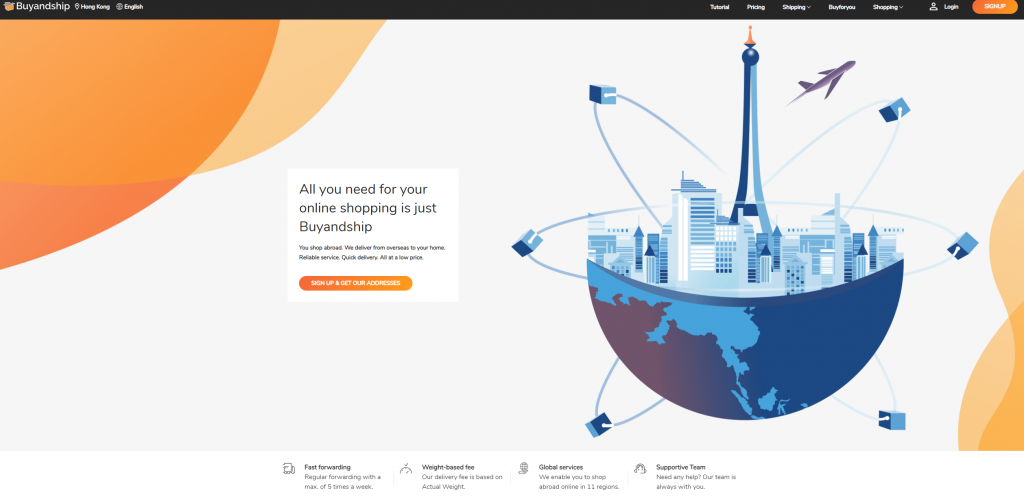 Step 2:Fill in your first and last name, email address and set your account password. Click "Sign Up" once details are completed.
Step 3:Visit Amazon US and click top left corner "Order to" and fill in zipcode of Buyandship's US warehouse.
Pick your favourites and add it into cart.
Step 4:Go to your cart by clicking top right corner, then click "Proceed to checkout" to proceed.
Step 5:Sign in or register as an Amazon US member. Register as member by creating an Amazon account.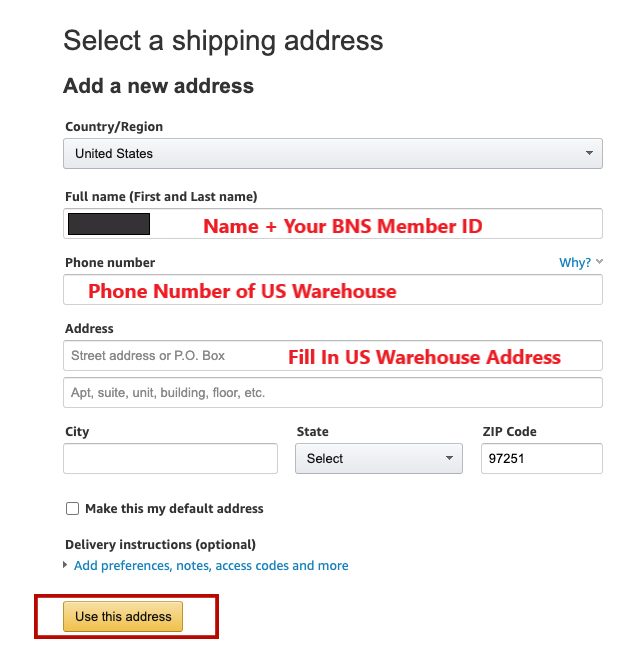 Step 6:Fill in delivery address. Go to the "Overseas Warehouse Address" on your Buyandship member centre and view the information of Buyandship's US warehouse. Click "Use this address" to proceed.
Step 7:Choose your payment method, add a credit or debit card information to pay.
Step 8:After entering the payment page, confirm your order information. Click "Continue to application" to submit the order.
Step 9 : Remember to declare your shipments once you've received the shipping confirmation email!
---
How to Shop Abroad & Ship to Singapore?
Step 1: Register as a Buyandship Member
Step 2: Enter the Nearest Warehouse Address as the Delivery Address
Step 3: Declare Your Shipment with Tracking Number
Step 4: Consolidate Your Shipments Upon Arrival at Hong Kong
Step 5: Wait for Delivery
Check Out the Comprehensive Tutorial on How to Use Buyandship
Sign Up to Get S$5 Off Your First Shipment and Access to Our Warehouse Addresses. Don't Forget to Join Our Official Facebook Group So You Can Share Shopping Tips & Latest Deals with Other Members!
Why Use Buyandship?
1. Enable You to Buy Anything from Your Fave Brands at a Lower Price
2. Access to Million of Products That Are Not Available in Singapore
3. Save You Up to 80% on International Shipping
4. Reliable Service & Supportive Customer Service Team
5. Shipping Addresses in 12 Regions including US/UK/Japan/Korea and More
6. Simple Shipping Rate to Provide Hassle-Free Overseas Online Shopping Experience