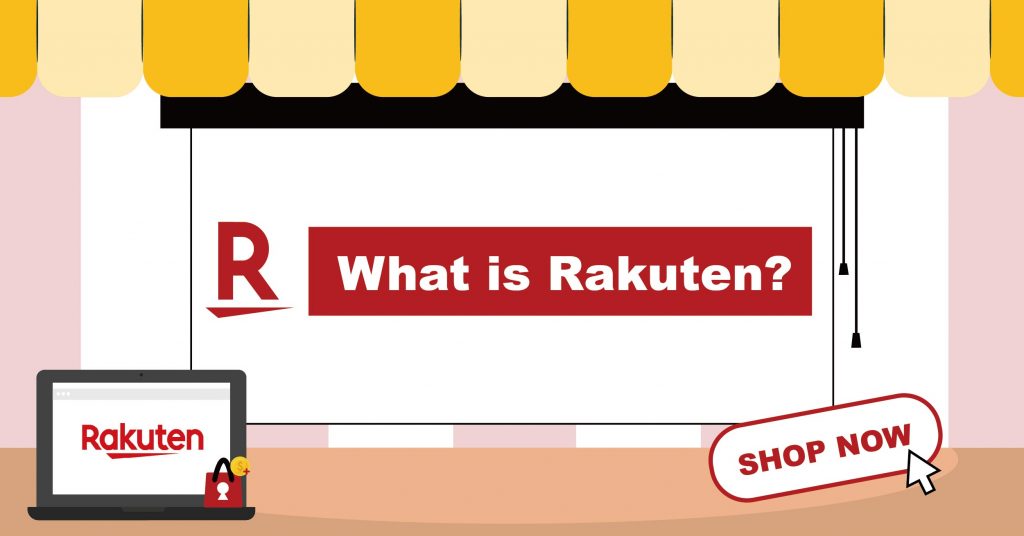 Rakuten is the largest and most comprehensive online shopping platform in Japan. It has more than 50,000 local Japanese stores and more than 10 million products. You may shop products categories like fashion, electronics, foods and ship your purchaces from Japan to Singapore via Buyandship Parcel Forwarding Service.
Table of Content
> Why you should explore Rakuten marketplace?
> Can I shop Rakuten online without understanding of Japanese?
> Introduction of Rakuten Interface
> How to ship purchases from Rakuten Japan to Singapore?
Reasons to shop Rakuten Japan
Every year, Rakuten Japan launches various discount activities. In addition to purchasing Japanese clothing and daily necessities at affordable prices, many European and American brands are also available to buy on Rakuten. The discounted prices are much lower than those in Singapore! Even the annual super popular Japanese lucky bag can be pre-ordered and snapped up on Rakuten, satisfying the needs of different Japanese product lovers!
Let's take you to have a look at the Rakuten website now~
Use Google Translate to Browse Rakuten
Although Rakuten is a shopping platform for Japanese consumers, it only provides a Japanese interface. Still, overseas users can use Google Translate Tool to translate pages and parcel forwarding services to ship goods from Japanese warehouses to the local area.
Rakuten Marketplace Interface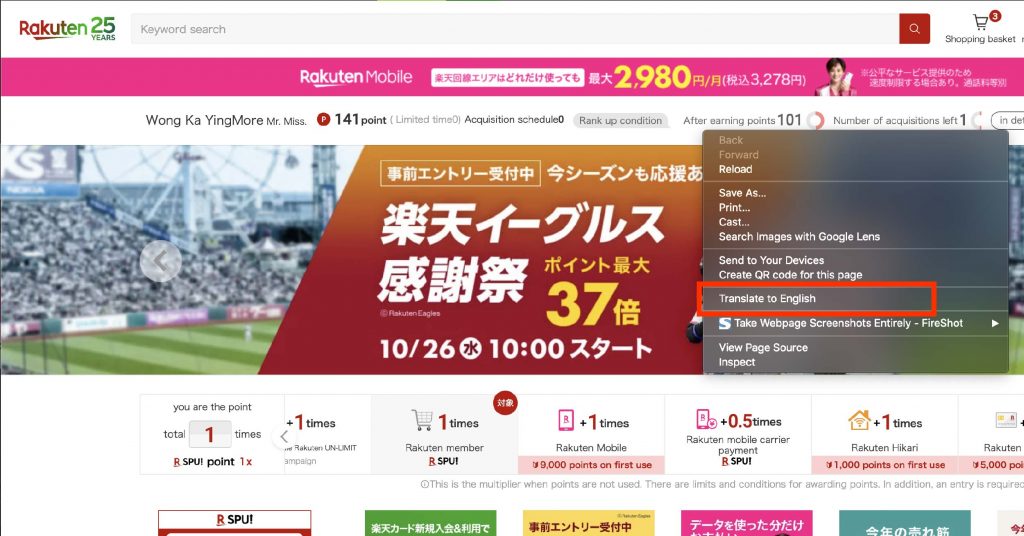 After opening Rakuten Japan website, you can convert the website pages into your familiar language to browse through the browser.
If you don't have a clear shopping goal, you can first check in the "Popular Product Ranking", which shows the most popular products in Japan right now.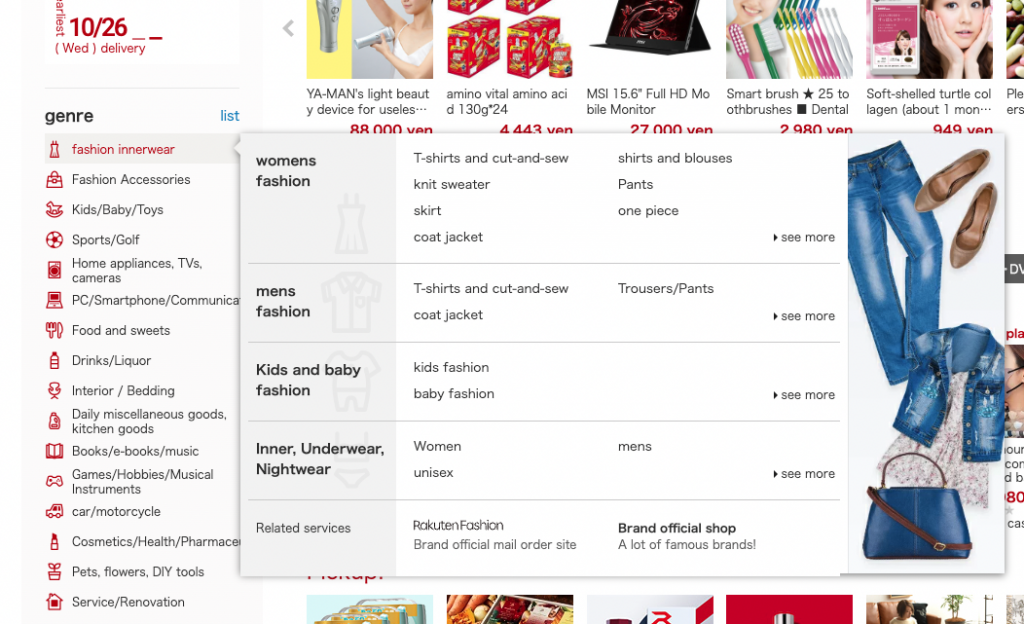 There are product categories on the left side of the web page, and you can choose the area you are looking for to visit. Rakuten categorizes products into 16 types, and each category will be subdivided to ensure that you can accurately find your favourite.
To take the women's T-shirt category as an example, the page can see the ranking of popular styles and products with a rating higher than 4.0. Regarding these high sales and evaluation products, you don't have to worry about buying bad quality products~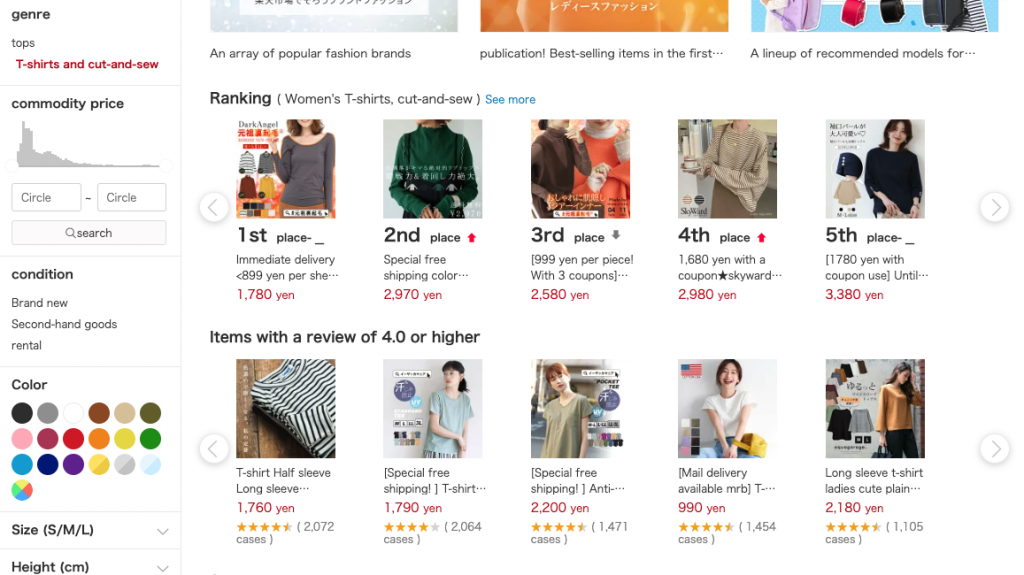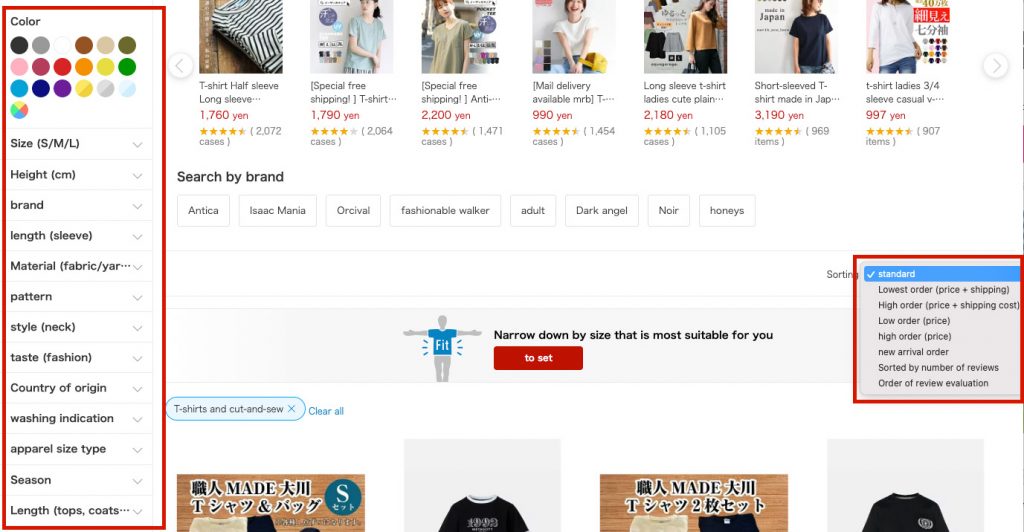 In the left column, you can see more precise filtering tools, such as size, brand, colour, etc., and you can also click to view Japanese free shipping items!
Online Shopping Tips! You don't have to worry about browsing many products: you can choose the sorting method of the products in the upper right corner, and you can sort them according to the price and rating of the products.
If you want to find products of a specified brand/model, you can use the search engine at the top of the page, enter the brand name/product name/model, and then click the red magnifying glass icon
Tips:You can use Google to search for the Japanese name of the brand/product first. Then paste the name on Rakuten, and you can find more results.

Rakuten Japan Shopping Tutorial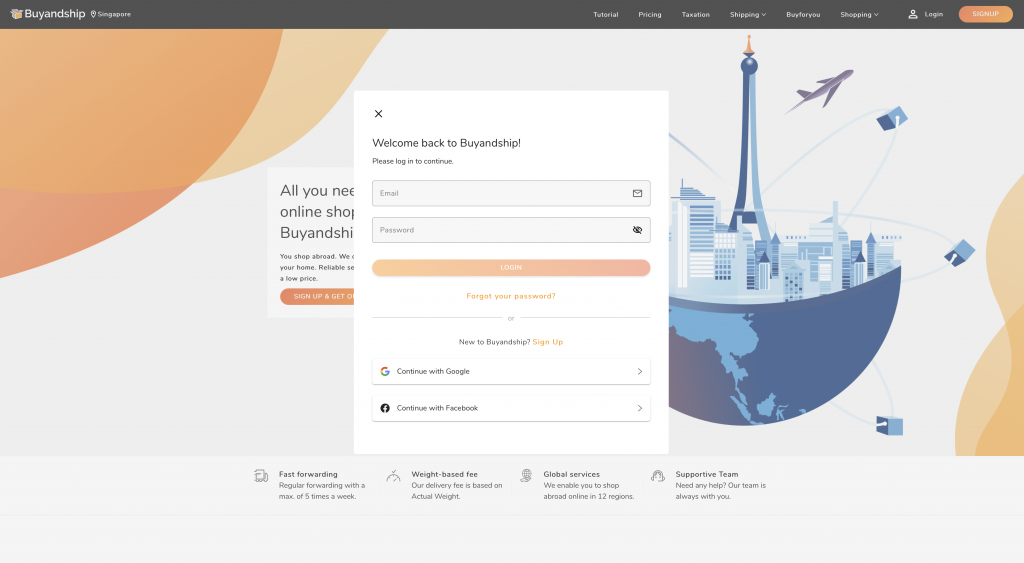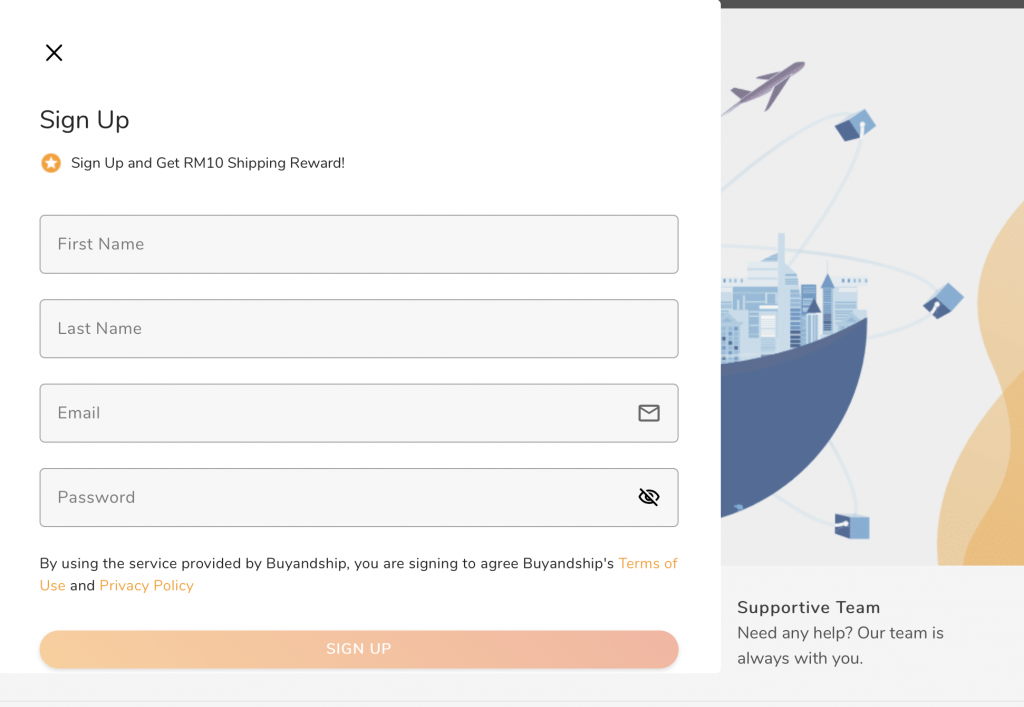 Step 2:Fill in the member's name, email address and set password, click "Member Registration" after completion. Then proceed with phone and email verification.
Step 3:Go to Rakuten Japan, select the product you like and click on the left to add to the shopping cart or click on the right to buy directly.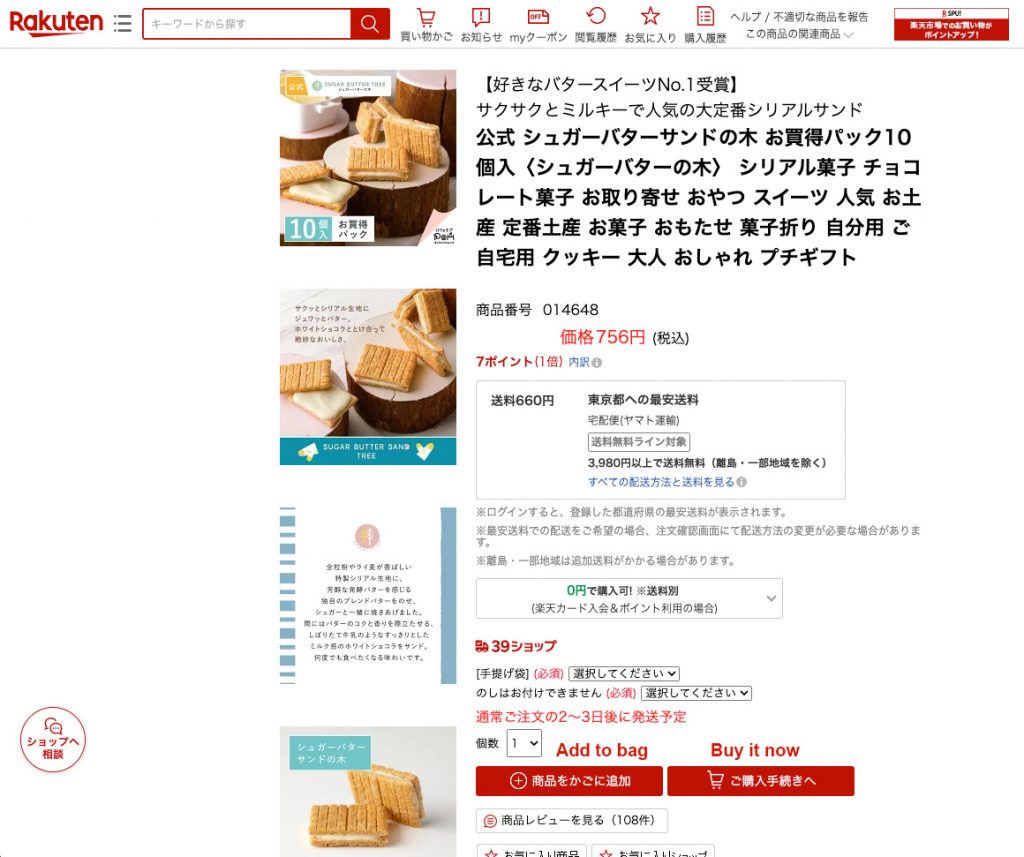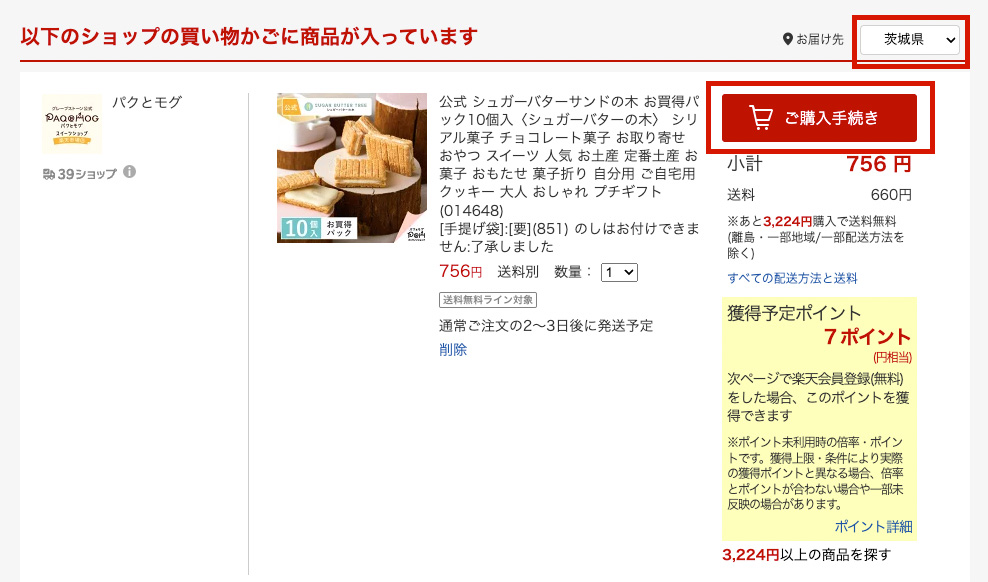 Step 4:After entering the shopping cart, change the delivery area to "Ibaraki Prefecture". After confirming that the product is correct, you can go to the next page.
Step 5:Log in to Rakuten Japan membership, or click the red button on the right to apply.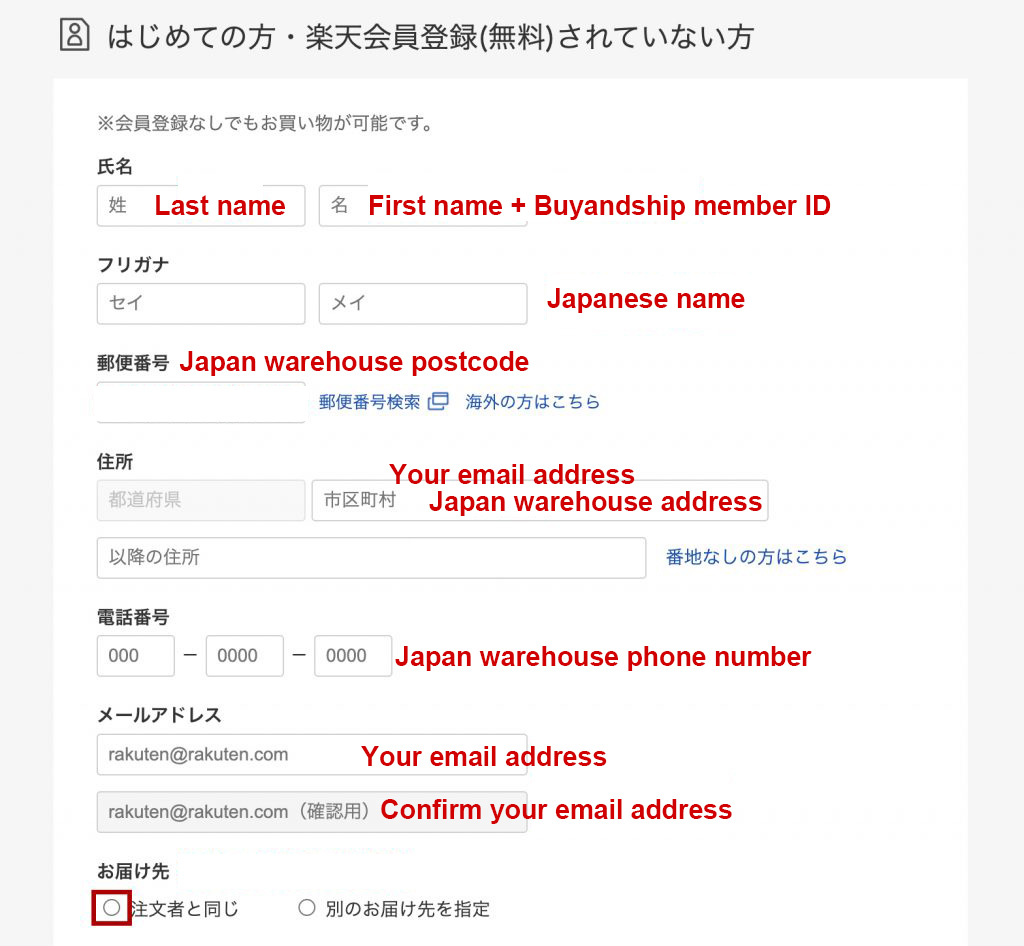 Step 6:Fill out the delivery information. Open the Buyandship website「Warehouses」and select "Japan" to view more information
In the name part, in addition to fill in your name,don't forget you should also fill in the Buyandship membership ID(e.g. SGXXXXXX)。
「フリガナ」Japanese name please heading to Name 變換君 or Japanese Name Converter to translate, enter your Chinese name, click "Convert", you will have your own Japanese name, and then paste it to the Rakuten website.
Step 7:You can choose whether to register as a Rakuten member.
If you often shop on Rakuten, you are highly recommended to register as a member because the next time you shop, you don't need to fill in the shipping address and credit card information again. You can also save points to use as money!
If you choose to register, you have to set a password.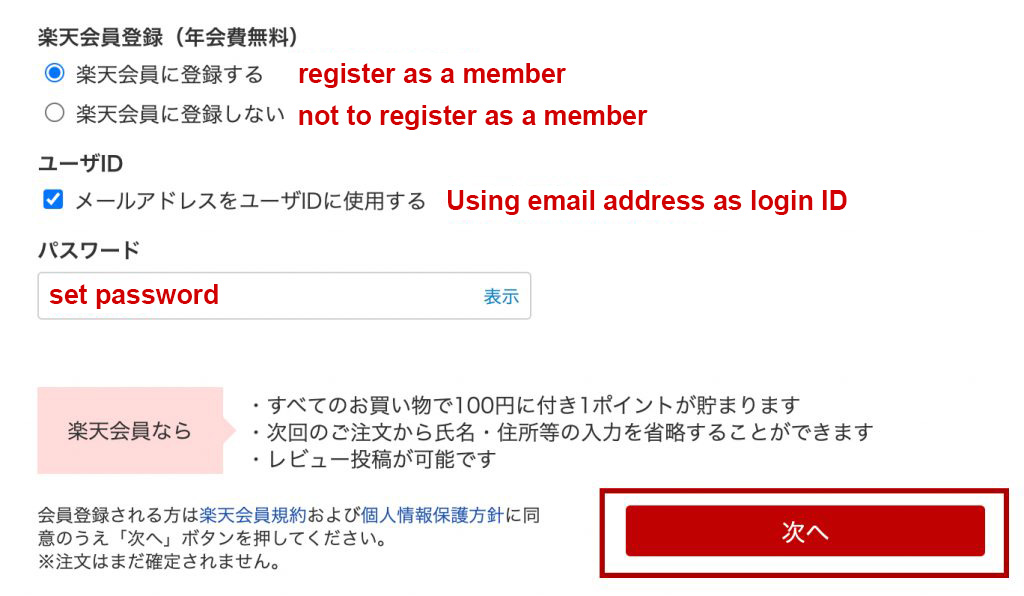 Step 8:After entering the payment page, fill in the credit card information to make a payment and click「次へ」
Step 9:After confirming that the order information is correct, click Submit Order. After placing your order, you will receive an email confirming your order
Step 10:When the seller ships, you will receive a shipping notification email. Go to the Buyandship website as soon as possible to declare the shipment.
---