There is more to Korea than just K-pop. When it comes to shopping, the Korean online shopping portals have it down pat! If you love all things Korean, be it fashion, beauty, baby care, or K-pop merchandise, Gmarket is the place to be. You can find almost anything on this South Korean e-commerce platform!
The Gmarket website comes in several languages, including Korean and English. For easy navigating, we suggest you register using a Gmarket account using the English version. The bad thing is, not all sellers on Gmarket support international shipping, thus you better get a free Korea address for your order and ship to Singapore via a reliable parcel forwarder.
That's why Buyandship is here to help.
---
How to Shop on Gmarket and Ship to Singapore with Us
Step 01: Visit G-Market's Landing Page
Ever dreamed of shopping in Korea or getting products directly from the country? Here's your chance, visit the largest e-commerce market in Korea and have it shipped straight to your home in Singapore. Visit Gmarket HERE
---
Step 02: Browse and Shop Your Favorite Korean Products
Whether you're looking for Itzy's New Mini-Album or beauty products that are popular in Korea, take your time to browse and shop them in G-Market! They have a wide range of products that suits every type of Korean fan. Find something you 처럼 or like? Simply hit "Add to bag"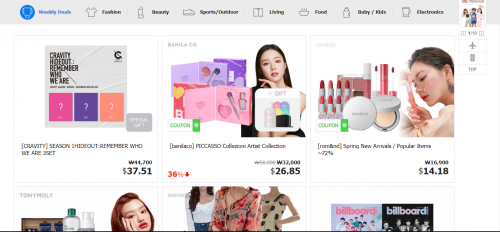 ---
Step 03: Review Your Cart and Hit 'Checkout'
You wanted to make sure that what you're about to purchase is worth it so double-check everything and do some research or price comparisons! When G-Market serves as the most liable option, proceed to checkout.
---
Step 04: Sign up or Register to Your Gmarket Account
If you don't have an account yet in G-Market, create one or log in if you do to complete your order checkout.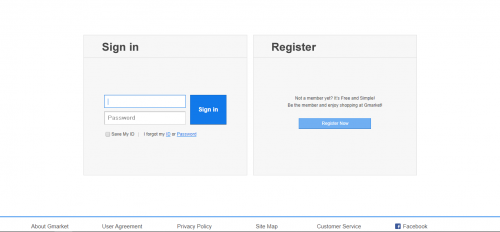 ---
Step 5: Upon Check-Out, Enter Shipping Details
Once you're signed in, you'll be redirected to the checkout page. In the shipping information section,
Enter your actual name and Buyandship USER ID in the 'Recipient' tab.
Next, enter the entirety of Buyandship's South Korea warehouse address.
In order to get Buyanship's KR Warehouse address, log in to your Buyandship account, under the 'Overseas Warehouse Address' section, click on the 'Korea' Tab, and voila!  You'll find G-Market Address Filling Method, all you have to do is follow it and copy the remaining address. Once you are done filling out the shipping section, click "Confirm" to proceed to Payment Information.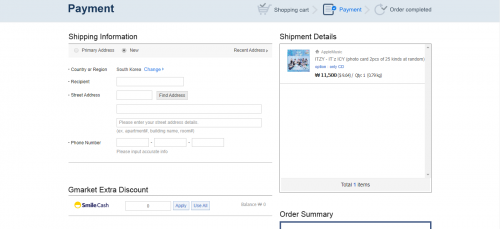 ---
Step 06: Fill in the Payment Information
G-Market accepts both Paypal and Singapore's Credit/Debit Card option. All you have to do is enter your billing details~ Make sure to review every piece of information you input before clicking "Submit My Order"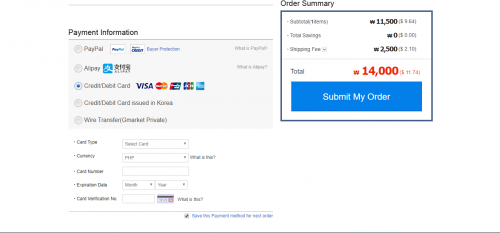 ---
Step 07: Click 'Submit Order' and Wait For Tracking Code
Once everything is settled, wait for the order confirmation that would consist of your shipping details, more specifically you're tracking number. Hold on to that because it would be deemed crucial for the next step. If you want to know the status of your order from the merchant's store to our Korean Warehouse, simply check your recent orders in your account.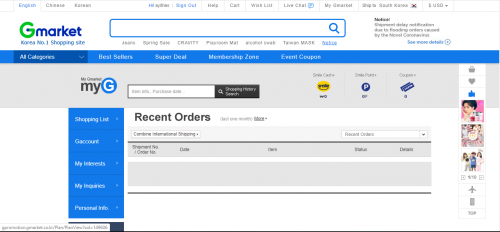 ---
Step 08: Declare Your Shipment
Once you get ahold of your tracking code,  log in to your Buyandship Account and immediately input your tracking code to declare your shipment. Here's a more comprehensive guide on how to do that:
Go to 'Parcel Management'
Hit 'Click Here to Add a New Shipment'
Enter the Warehouse you ship it to, in this case, select 'Seoul, South Korea'
If the email says which courier they use, select the respective courier. But if you don't know, choose 'Other Couriers,' instead
Enter your Tracking Number
Fill out the Product Details (Click 'Add New Item' if you bought multiple items)
Check all of the Terms and Conditions
Hit 'Submit'
If you wanted a more elaborate explanation on how to do it, click here.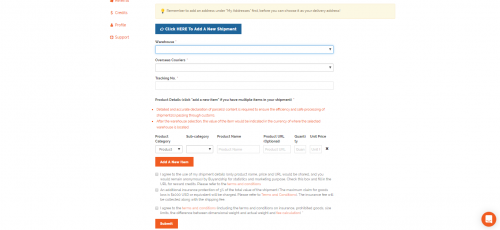 ---
Step 09: Wait For Your Parcel To Be in Parcel Management "Arrived At HK Warehouse"
Once it is in "Arrived at HK warehouse" in Parcel Management, you can checkout your shipments separately or consolidate your shipments (not separate items) by ticking on the box next to your tracking number. Once each shipment arrives HK warehouse you have free consolidation services and 21 days of storage. If you want to checkout, fill out the checkout details, and proceed to payment.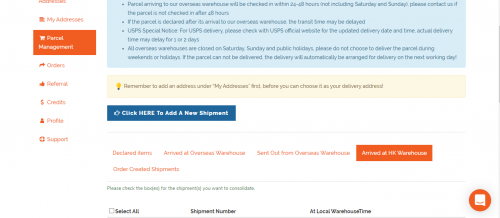 ---
Step 10: Pay for Buyandship's Shipping Rate
We charge purely based on weight for a flat rate of S$6 per pound for shipments from the US, so you don't have to compute for complicated math equations.
*Please note that Buyandship only accepts Mastercard or Visa for a safer and faster way to pay.

---
Step 10: Wait For Your Parcel To Arrive in Your Doorstep in Singapore!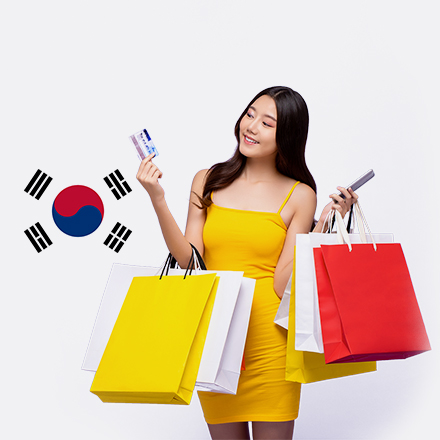 Finally! All you have to do is sit, relax, and wait for your Korean products to arrive at your doorstep in Singapore! Live your Korean fantasy with Buyandship Singapore~
---
Our Dedicated Warehouse in Seoul, South Korea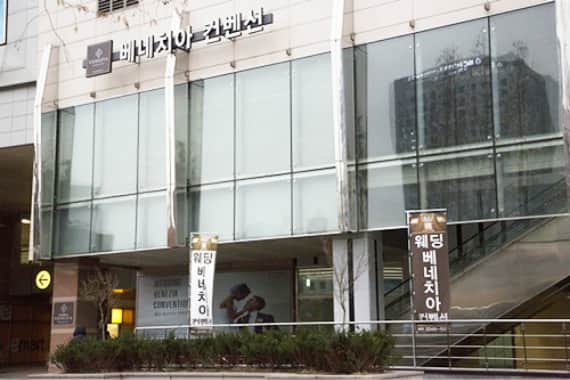 More than 1 million online shoppers in APAC are using Buyandship's Korea parcel forwarding service to ship parcels to their doorstep. Sign up
here
to become a Buyandship member today and get your FREE Korea address.

---
5 Easy Steps to Get Your Items from Korea
---
How much do I need to pay to use Buyandship?
To be a Buyandship member is FREE. And best of all, you will receive S$5 free shipping credits upon completion of the account verification! Sign up now to enjoy these benefits and make overseas online shopping more accessible to you.
Our shipping rate is easy to understand – it is S$7 per pound for shipment sending from our Korea warehouse. We only charge based on your item's actual weight and there is no base charge or handling fee!
Remember you may have to pay for tax and duty if your shipment's CIF (Cost, Insurance, and Freight, which means that the import duty and taxes payable are calculated on the complete shipping value, which includes the cost of the imported goods, the cost of insurance, and the cost of freight. Duty will be calculated on the sum of the CIF and the landing charges.) value is over S$400.
Our courier partners will handle the process on your behalf and will inform you beforehand on the estimated custom tax and duty you'll need to pay to Customs. Buyandship does not handle Customs payments; you will need to pay our courier partner(s) before they can proceed with releasing your shipment. Please note that our courier partners will charge a processing fee during the procedure.
---

---
Benefits of Overseas Online Shopping
① Oversea online shopping allows you to buy anything from your favorite brands at a lower price or with good discounts
② Wider variety & range of products are available
③ Keep up with every foreign shopping season
---
Why Buyandship
Any Singaporean who likes to shop online will know the frustration of picking out purchases on an overseas website, only to find at the checkout that the store can't ship to Singapore. Parcel forwarding service is the answer to this problem! Buyandship has 12 warehouses worldwide, which allows you to shop around the world! We provide our users with affordable shipping rate in Singapore, and free parcel consolidation for you to shop in different countries. Learn More
Take a look at the price comparison below and discover how much you can save with Buyandship.
*Due to the significant reduction in the no. of flights globally, delivery time may be affected.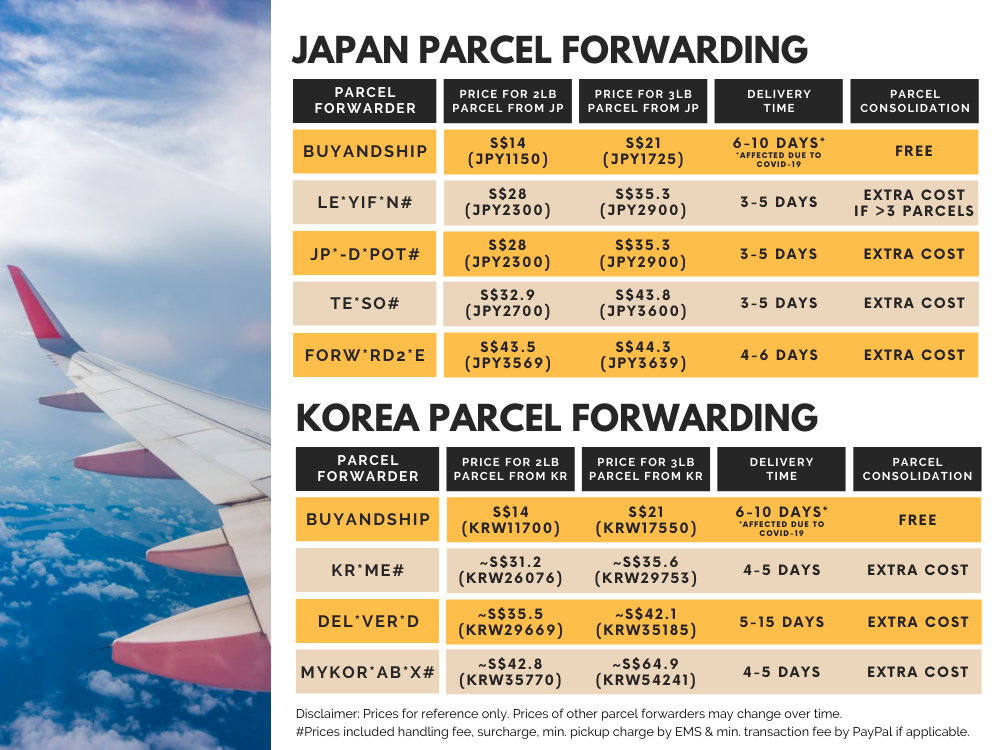 U.S. to Singapore Shipping Fee Comparison – Click Here
U.K. to Singapore Shipping Fee Comparison – Click Here
Australia to Singapore Shipping Fee Comparison – Click Here
---

---
What Our Users Say About us