2XU (pronounced "Two Times You") is a market leader in premium compression activewear! Worn by multiple world champions, praised by professional athletes and endorsed by sporting institutions WORLDWIDE, their products are engineered to equip the wearer to feel more prepared, race ready and capable than ever!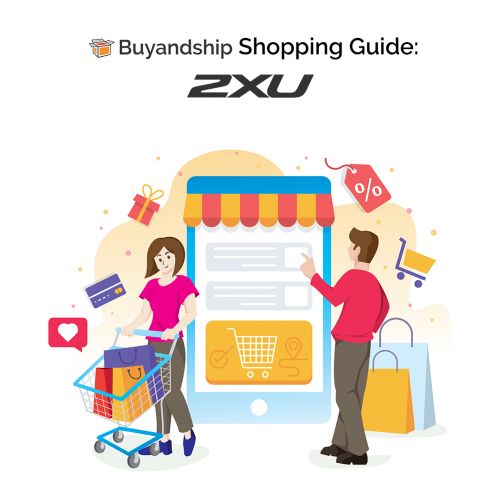 Besides their famous compression collection, 2XU also has Triathlon, Cycle, Run, Swim and Women's Run Fitness lines. You should definitely shop at 2XU's Australian website as it offers a much wider range of sportswear to choose from, including their latest arrivals!
If you're looking for sporting apparel for different occasions such as compression garments, triathlon, cycle, running, open water swimming and general fitness wear, 2XU has them all!
---
Buyandship Top Picks from 2XU!
---
---
---
2XU SHOPPING TUTORIAL
STEP 1: Become a Buyandship member first, so you can access the Buyandship AU warehouse address!
STEP 2: Go to 2XU Australian website HERE! Click "CREATE AN ACCOUNT" on the top right corner of the page (as shown below) and then fill in the required details! From there, you'll be redirected to the main page called "MY ACCOUNT".
STEP 3: Under "MY ACCOUNT", click "MY ADDRESS" and fill in the address details. Double-check to make sure that you fill it in according to Buyandship's AU warehouse address.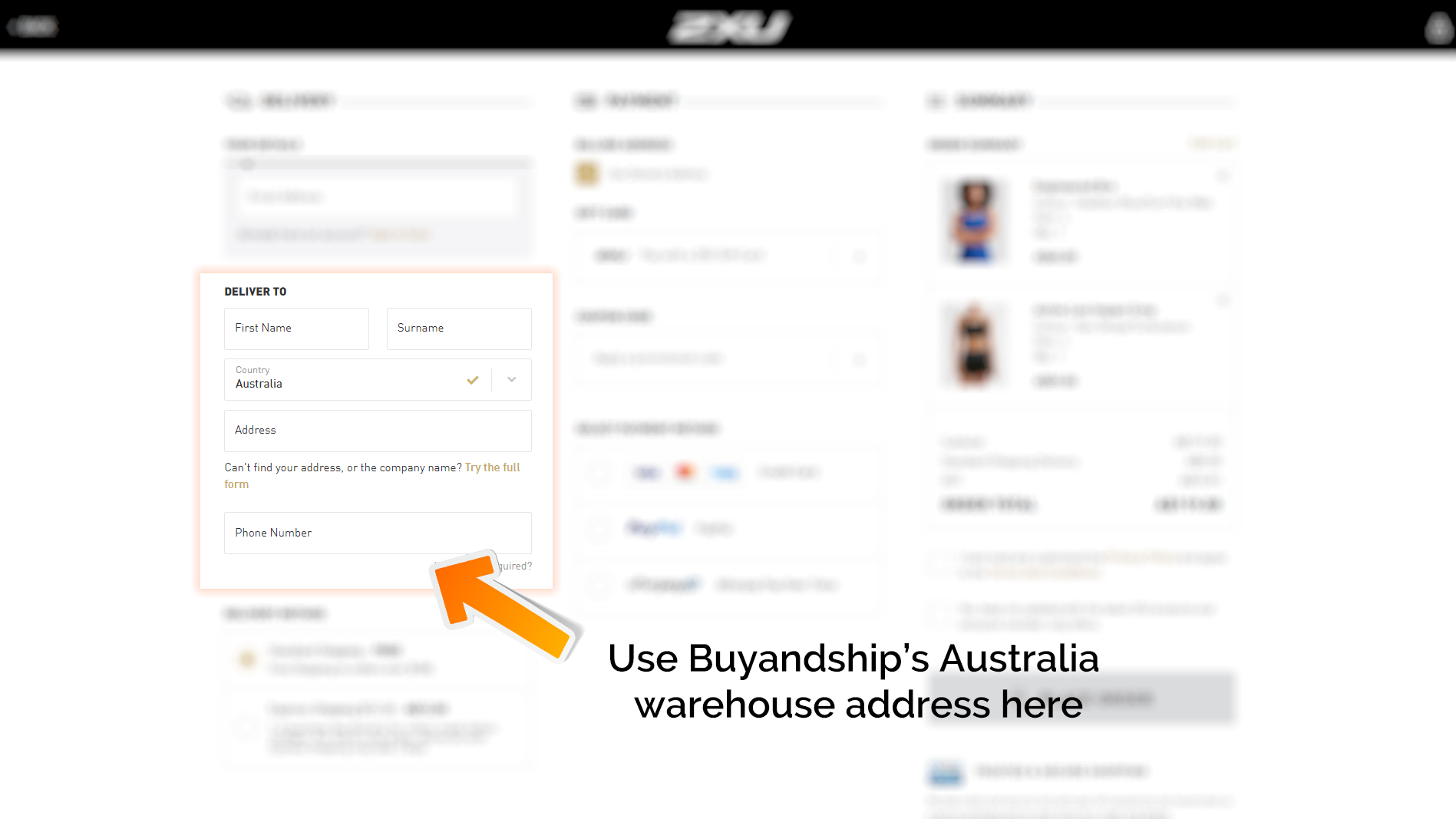 STEP 4: Go back to the homepage and you can START SHOPPING!
STEP 5: After you're done adding items into your bag, click "CHECKOUT" on the top right of the page. Don't forget to apply any PROMO CODES if there's any! 
STEP 6: Check your saved address details and choose your shipping method before clicking "PLACE ORDER" to make your PAYMENT. 
STEP 7: Once your order has been confirmed and processed, you'll receive tracking details from 2XU. Make sure to declare your shipment on Buyandship's Member Center so we'll know what's coming! Read more on how to DECLARE and  CONSOLIDATE your shipments here! Sit back and relax for your parcel(s) to arrive! 😉