Are you a new user and interest in our Buyandship service? This easy step-by-step tutorial will help you! Buyandship enables border-free online-shopping, simply use our overseas warehouse addresses as your shipping address when shopping online! We deliver it to you!
Step 1: Registration
Register for free as a Buyandship member! Click on the upper right corner or here: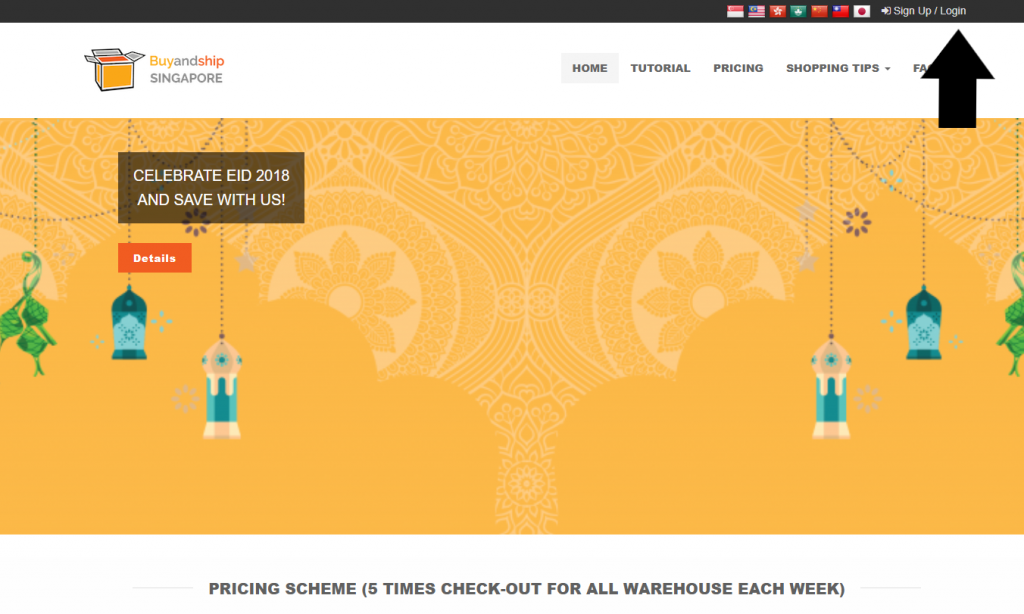 Step 2: Start Shopping
After completing the registration process, you can go to "My Account" and choose an overseas warehouse address, that you can use while online-shopping on overseas websites, and voilà ! You can start to shop online worldwide!
Simply copy our overseas warehouse address and use it as your shipping address and our Buyandship user name as your shipping name at any oversea online shop when checking out your shopping cart.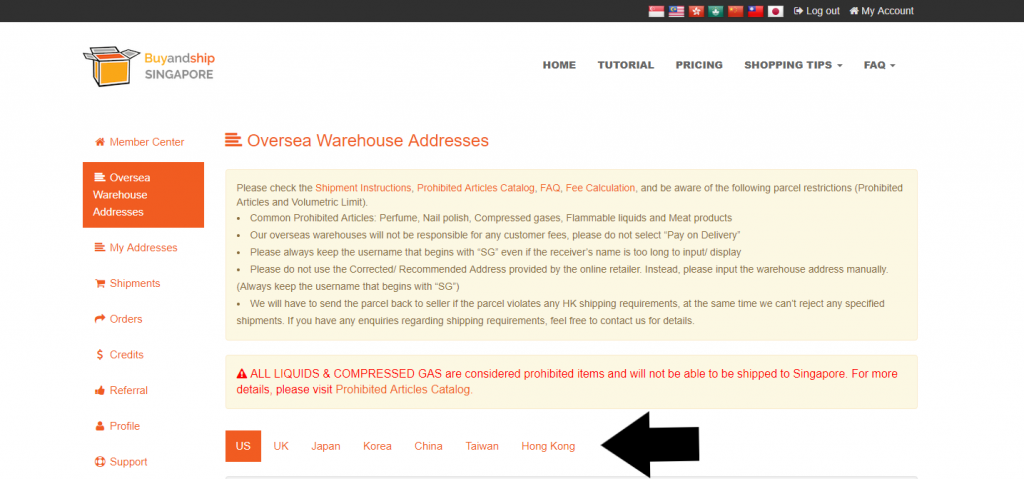 Step 3. Declare Parcel
After your online shop has sent out your parcel, you will receive a tracking number via mail. Please log into your account at Buyandship and declare your parcel under "Shipments" -> Add a new Shipment.
This step is very important as parcels that have not been declared will not be sent out from the overseas warehouse.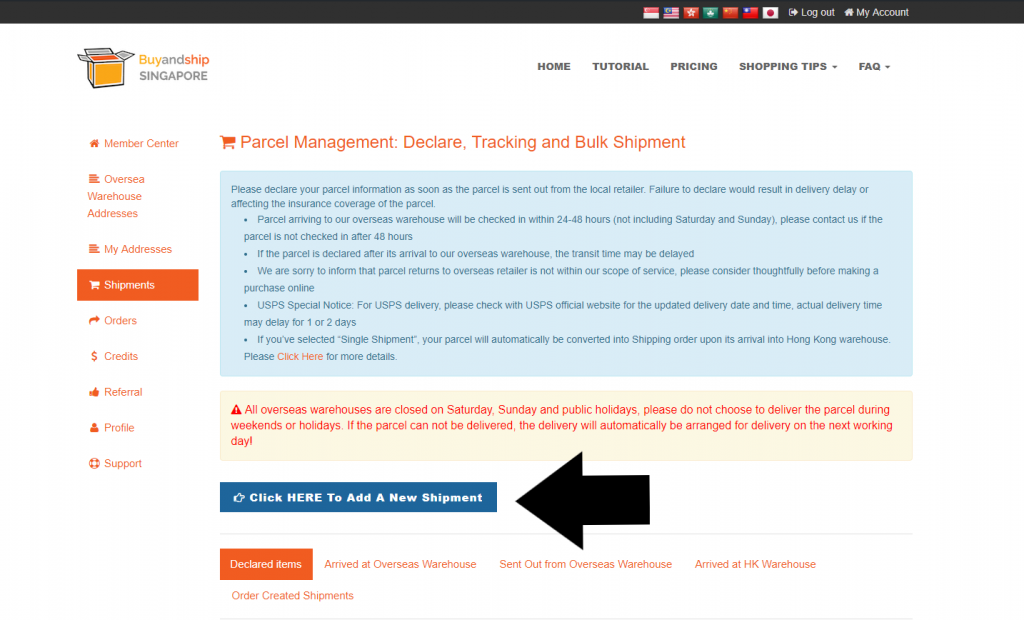 You will receive an email, as soon as your parcel has arrived our overseas warehouse!
Under "Shipments" you can check the current status of your parcels.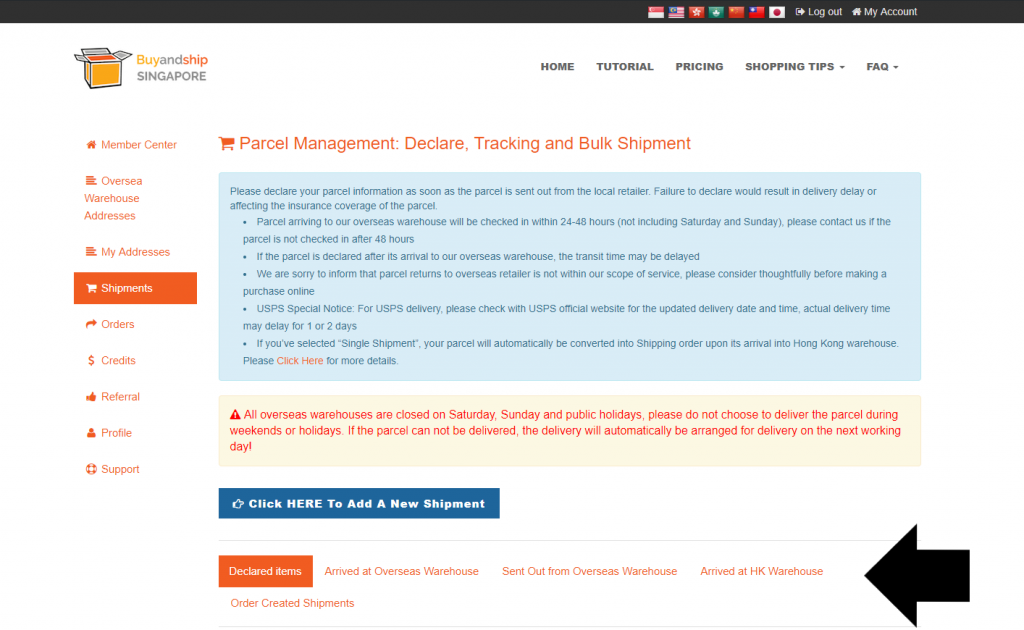 Step 4: Payment and Delivery

All shipments will be delivered to our HK warehouse first, before they will be delivered to Singapore.
When your parcel has arrived our HK warehouse you will receive a update via e-mail.
All shipments arriving at our warehouse will be stored within 24 to 48 hours, please contact us if your package status has not changed after 48 hours.
When you are ready to receive your parcels, you can consolidate the parcels and fill in your address in Singapore.
Reminder: Please go to
Member Centre > My Addresses
and enter the address you wish for the package to be delivered to. You will be able to use this address during package declaration as well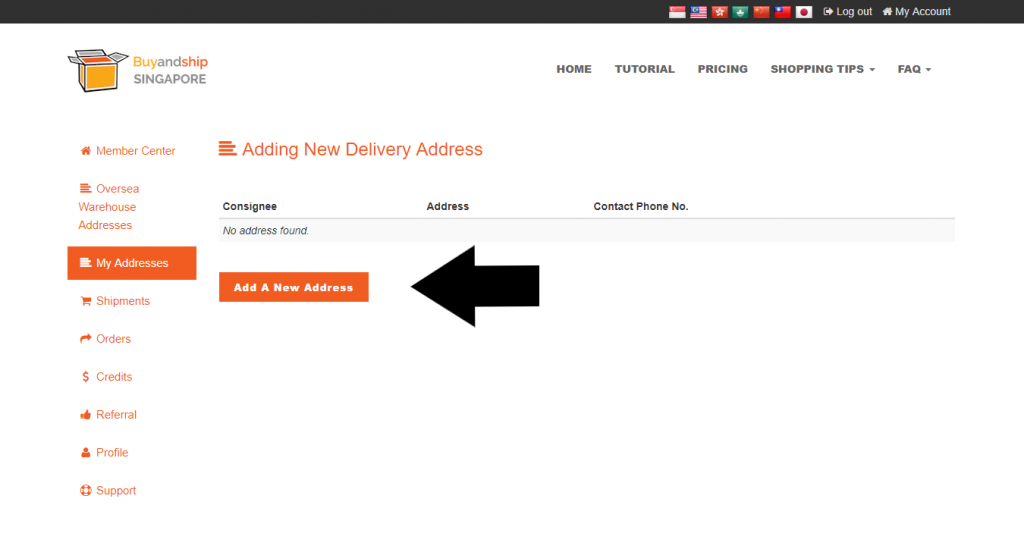 Adjust your own Points Payment / Credit Card Payment and keep in mind, the delivery fee needs to be paid before the package leaves our Hong Kong warehouse, otherwise the package will not be sent out to Singapore.
Lean back and wait for your parcel to arrive at your doorstep!
Home Delivery to the address takes about 3-4 working days, but in case of customs inspection, the time of delivery will be delayed.