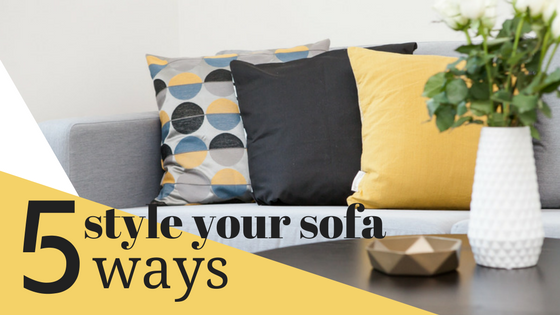 Even if you're not a studied interior designer, it doesn't mean decorating at home would be something that can only be left to the experts. Everyone shouldn't be limited to what the trends say look good but be at liberty to discover their style. Instead of just looking at clothes, we believe it's something it can extend to how you can dress an apartment or home.
That's why it is called LIFEstyle.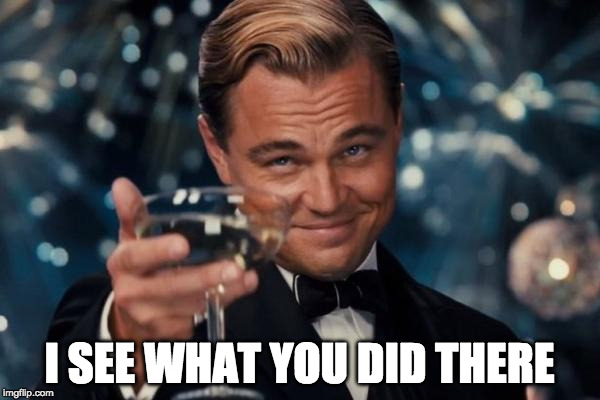 It's also helpful to know what you like to pull an interior design together. That way, all you need is to engage a contractor and you can be your own ID! No need to pay the extra fees for design. 
One way that helps you tie an entire look together is through cushions. A sofa might look plain, but add some cushions and BOOM, suddenly it'll look so comfy. 
Here are some home styles you attempt while doing the cushy job of decorating your sofa. 
UPPER EAST SIDE CLASSINESS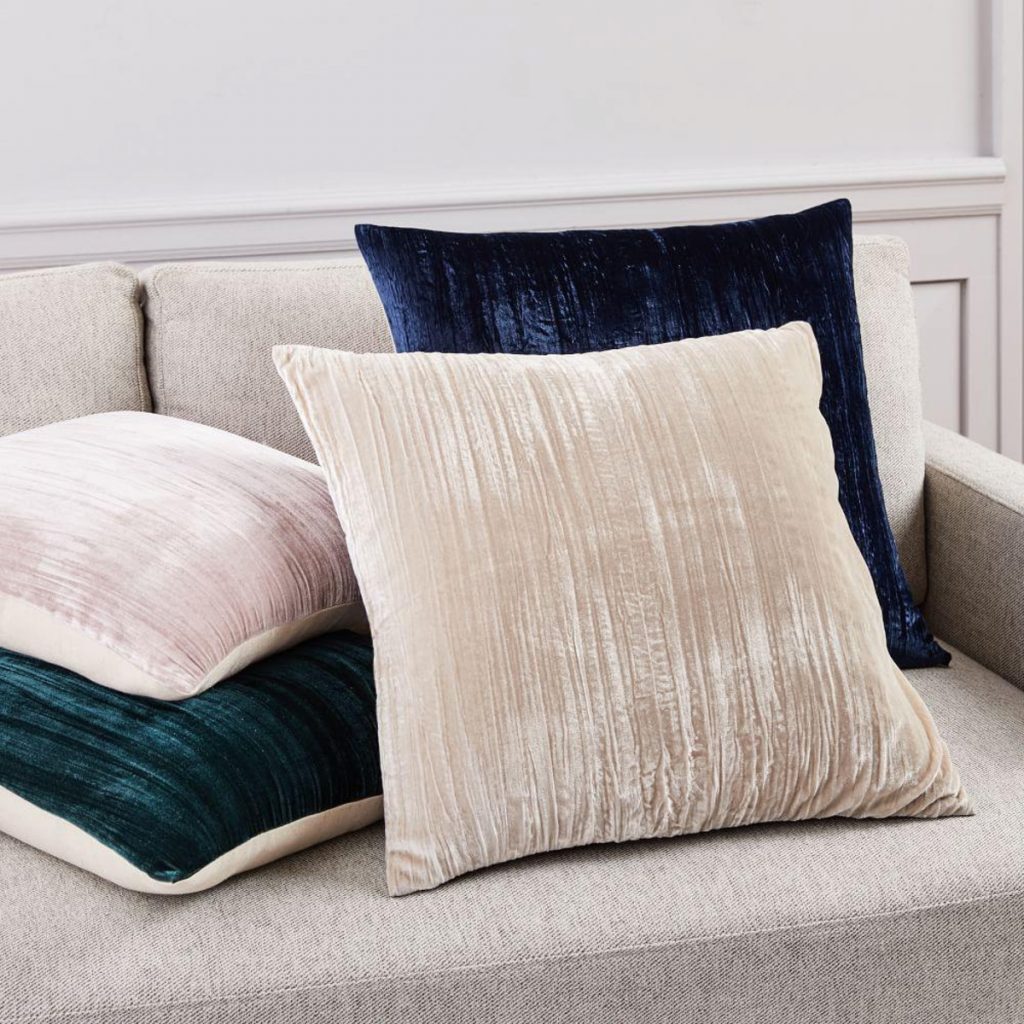 If you have an eye for the life of high society (a la Gossip Girl), then try styling your apartment that would look like it could fit in an apartment in the Upper East Side of New York, worthy to the tastes of Blair Waldorf. To achieve this, you don't necessarily have to get all expensive pieces all over your house. Instead, get a handful of high quality statement pieces that would draw the eye-line towards them. Your sofa might in a basic or plain fabric, but with a few of these Lush Crinkly Velvet Cushion Covers from West Elm, it would immediately elevate the lux factor of the whole room. It comes in four very versatile colours, so you could definitely fit them in any scheme for your existing living rooms. Try playing around with different textures to achieve different results. 
CHIC CHICK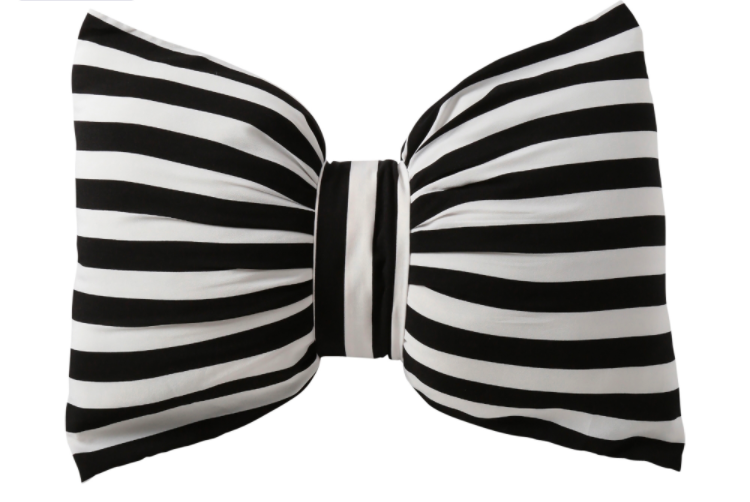 If you're opting to decorate in a more feminine yet fashion forward way, we know you'd likely choose the colour pink as the main colour palette. With this in mind there are many ways to decorate without stumbling into the domain of overly girly. You'll want your room or apartment to reflect one of youth, classiness and control. So, maybe less Hello Kitty, more timeless fashion symbolisms like this bow shaped black and white Silvi cushion from FrancFranc. Even if you feel like you can't use it in the living room, design in your place of rest is also essential to keep your frame of mind settled, so use it on your bed to make it extra cute and comfy. And think of all the selfies you can do in front of the bed. Gotta keep up with appearances!
POP ART FACTORY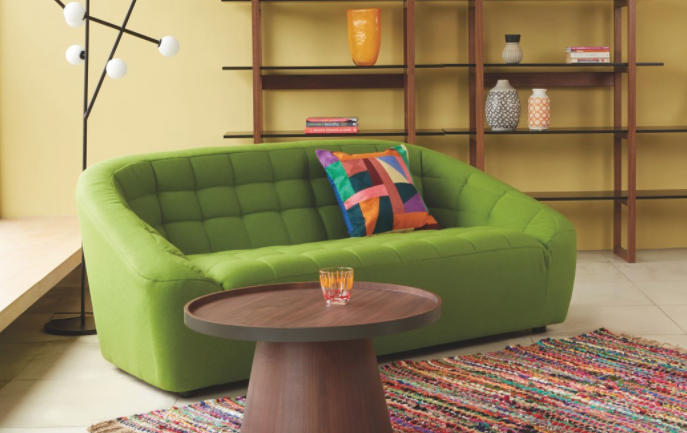 If you have an eye for graphic design, photography, or any kind of craftwork in this day and age, you are most likely going to be the kind of homeowner who expresses themselves through their home. One easy way to decorate would be to start a gallery wall of art, photography, and typography that speaks to you. But depending on where your gallery wall is, the tendency could be that that side of the room might feel "heavy", thus making the room feel imbalanced. Habitat UK have a ton of brightly coloured graphical cushions that could help you counter that and pull your living room together. Choosing just one out of their current collection was hard! But we settled on this GEES Multi-Coloured Embroidered Cushion, it has every colour you'd ever need! And they have a sale now so you save even more!
SUBLIMINAL MINIMAL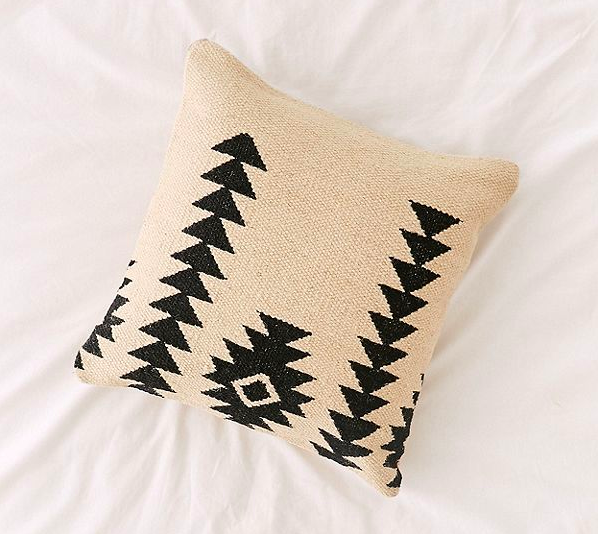 The lure of minimalistic design is very in the now, especially with the teeny tiny boxes that most Singaporeans are stuck with. Adopting a design of minimalism will really help open up the living spaces and make them seem bigger than they actually are. But remember, going minimal does not mean going bare, or going plain. With good choices in the few pieces that actually populate your apartment, you'd be still be able to make a bold statement without making your home feel cluttered. Go for one or two cushions on the sofa in a bold black and white graphic. It would not only inject character to the room, and also give an added depth to the overall look. We happen to like this Southwestern Minimal Kilim throw pillow from Urban Outfitters, it fulfills all the basic design requirements, and it's on sale!
ECLECTIC INFUSION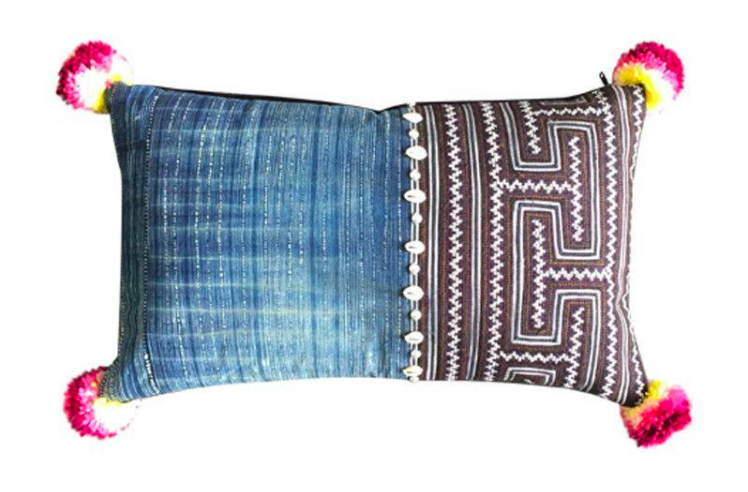 Singaporeans really do travel more often on average as we have found from our travel essentials write-up. Maybe you're one of those who flies so often either for work or play, and you start feel that your home is a place of transience. The world is where you belong and you want your home to start reflecting that and you need some design elements to tie together all the knick knacks you've brought home from around the world. This Indigo Tribe Cushion from Hong Kong lifestyle website Atelier Lane might be your answer. And like all the pieces you collected from all over the world, each piece is unique due to the pattern placements on the real Hmong fabric. Get this, and maybe one or two Moroccan poufs, and we think you'd start to feel right at home.  
Also remember that our shipping charges are calculated based on actual weight shipping, which is perfect for purchasing cushions overseas. That, plus our $3 per pound promo will definitely ensure you save money!