We finally reached 10k likes on Facebook, and we want to celebrate this milestone with you!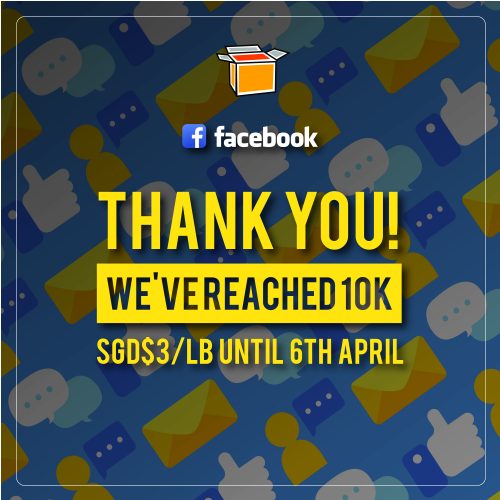 Cheapest shipping ever! Sign up with us here : BuyandShip Singapore
Don't forget to join the party here :
Facebook : Like us here!
Instagram : Follow us here!
EDIT : Promo now extended to 6th of May!