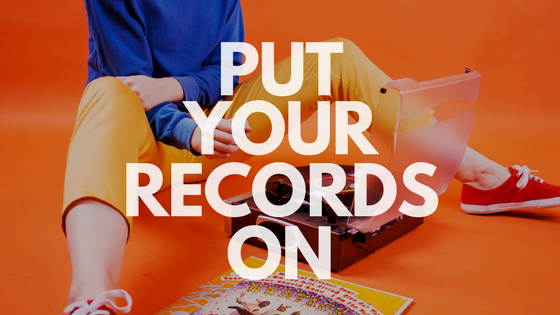 "They don't make them like they used to."
If you are a lover of anything vintage, this is a line you'd often hear yourself say. It's true, if only we could travel back in time when clothes didn't fall apart after two washes, when furniture could outlive us, or when food didn't have as much preservatives.
The same can be said of music; there are always modern gems (ooh laa laa, Bruno Mars) that would really get your groove on, but deep down you know there's never going to be another Frank Sinatra, or Elvis, or Karen Carpenter, or MJ. And even if you are a youngling looking to appreciate the oldies on record just the way they are meant to be heard, it's pretty tough getting your hands on a record player that won't break the bank.
Thankfully the analog revival is still going strong. With newer artists choosing to release their albums with the vinyl option, people have been turning towards building a record collection. And turntable manufacturers in the US have continued to provide affordable record players that are both cute and functional!
Here are some that prove you don't have to break the bank to start enjoying listening to records.
WARM TONES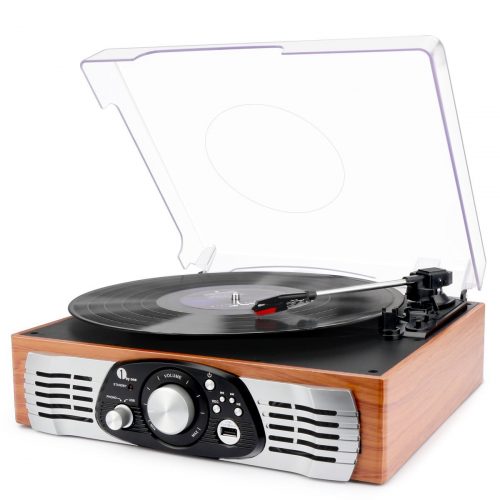 You don't necessarily need to spend a heap of money to enjoy the characteristic tones of vintage records. This 1byOne Natural Wood turntable comes with three speed settings to cover a wide range of vinyl. It even comes with built-in speakers so you don't have to hook them up to an elaborate sound system. The only touch of modernity you'd see is the USB slot you can use to play your MP3s on too. Want to convert old records to MP3? It can do that too! Talk about being multi-purposed!
RETRO VIBES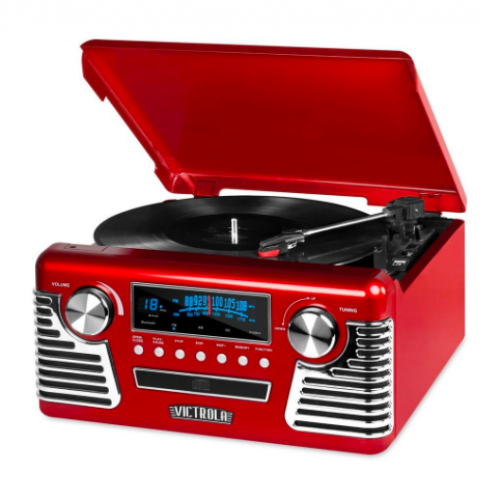 If you're really into the whole 60s scene (think Betty and Veronica jamming to the jukebox at Pop Tate's) you'd love the range of turntables available at Victrola. We especially love this red hot Retro Record Player. It will definitely add a vivid pop of colour as part of your home décor. And if red isn't your cup of tea, it comes in two other colours too. To help you keep up with the times, this player also comes with a CD player, AM/FM receiver, and Bluetooth as well so you can play any track you want!
BEACH BOPS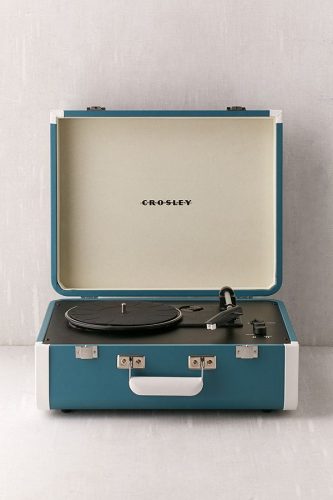 Have you seen Wes Anderson's Moonrise Kingdom? The film tells the quirky story of two adolescents who love each other and run away together with not much to get by. Of all things, the girl brings along a portable record player and in one scene, we see them dancing by the beach. We suspect that Crosley portable record players started gaining popularity since then, and we can see the charm. Bring this along to the park for picnics with your significant other, or to Sentosa when the family is on a staycation, and start making some memories!
GOOD VIBRATIONS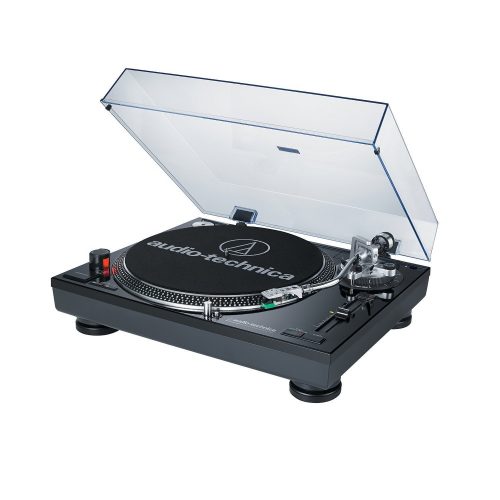 If you consider yourself an audiophile and want to seriously begin building a collection, or even get a turntable that can be integrated with your home stereo system, then you might want to look towards Audio Technica. Reasonably priced, their Direct-Drive Professional Turntable have received many excellent peer reviews. It may not be vintage looking, but it's sleek and the cast aluminum platter means it's heavy enough so you won't hear unnecessary vibrations when vinyls are spinning. Who knows, if you're interested maybe you might even pick up some DJing skills on this! Also, Amazon may have some good deals too.
GET 'ROK'IN
Technology these days is supremely amazing. Who would've thought that you could get amazing sound from portable speakers. What else is amazing? A vinyl player that can fit in your pocket! The Rokblok was first released on the crowdsourcing site, Kickstarter, and the company has since successfully produced their 'infinitely portable' vinyl player for the consumer market. If you get one of these, you'd definitely be the life of any party. It's got built-in speakers, it can pair wirelessly, it's rechargeable, it plays all your records, it can go anywhere… need we say more?
Best time to order is now with our S$3/lb promo still on!
What is your favourite record? Tell us in the comments!