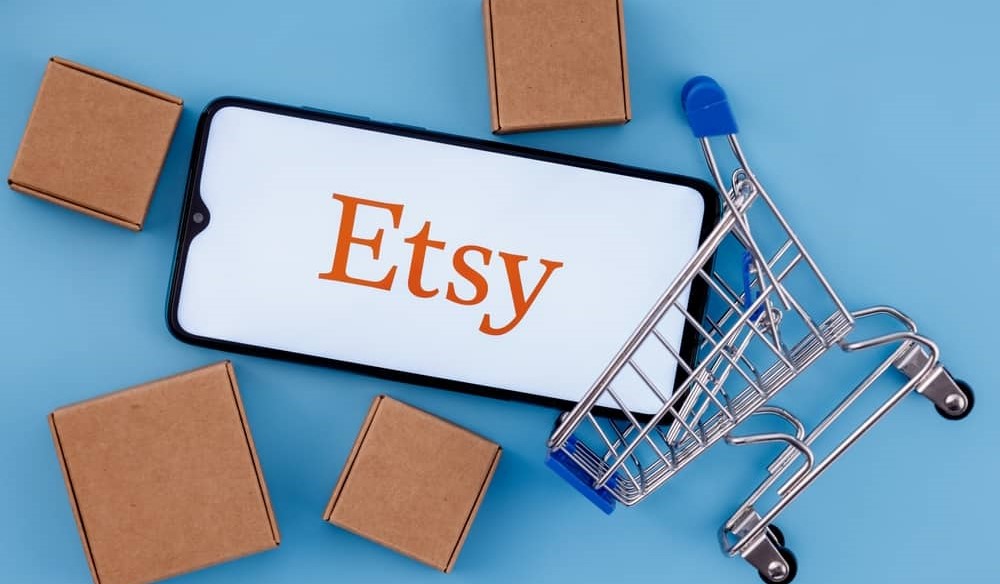 Founded in 2005, Etsy is an online marketplace where you can find anything from vintage, handmade, custom-made jewellery and accessories to home decor, paintings and toys. Unlike Amazon, you'll shop from a large online community of independent creators, artists, collectors on Etsy – everything on site is sold directly by independent sellers! Etsy offers a wide variety of products which most of them are not available in Singapore because sellers are mostly based overseas.
Currently, not all items on Etsy can be shipped directly to Singapore. But you can now explore and shop unique finds from independent creators on Etsy and shipped to Singapore hassle-free with the help of Buyandship! If you're looking for gift ideas, rare collectibles, personalized jewellery, Etsy is for you! Follow our step-by-step guide below and start shopping!
💡 Etsy Online Shopping Tips: You may purchase items on Etsy with an Etsy account or checkout as a guest, but we would recommend you to set up an account for faster checkout, and save your favourite items and shops into your favourite lists in your account!
Contents:
► Tips on Shopping Smart on Etsy
► 4 Best Etsy Shops Handpicked by Our Editor
► Step-by-step Shopping Tutorial
Tips on Shopping Smart on Etsy
Looking for a gift but not sure what are the most trending or popular shops others are shopping from? You can check out Etsy's Gift Guide Hub to browse all kinds of gifts and editor's picks.


If you're on a budget, you can easily filter your search results by On Sale to view items that are currently discounted, filter by custom price or use pre-set filters like Under $50.


Look for free shipping! You may filter your results to see items with free shipping on Etsy. Some shops also offer a free shipping guarantee for US buyers, which means orders that cost $35 or above from that shop will ship free to our US warehouse.
4 Popular Etsy Shops You Should Check Out!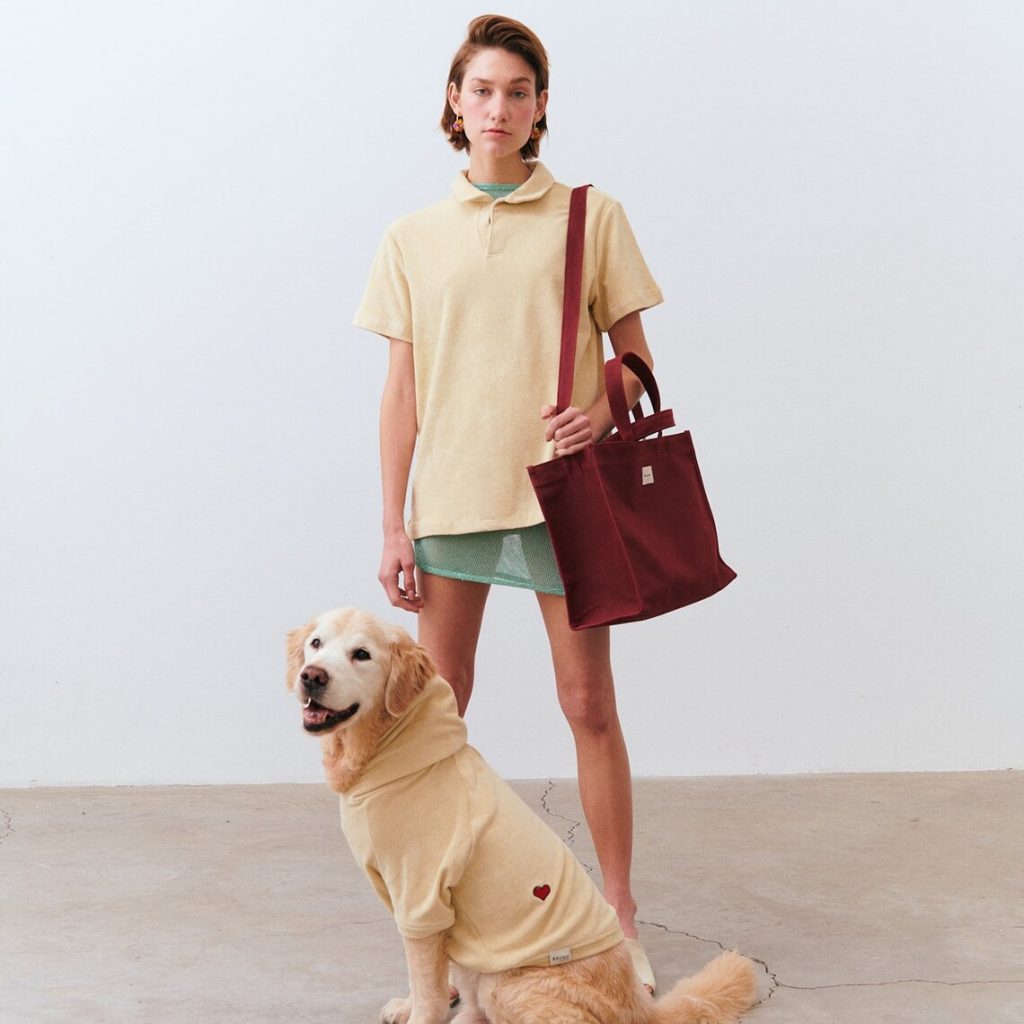 Bruno Society
Calling all dog lovers! Bruno Society offers sustainable yet stylish items for both dog owners and dogs, including matching raincoats so that you can get coordinating closets with your fur kids. All items are made with environmentally-friendly, certified fabrics & materials!
💡 Ships from Turkey. Free shipping to UK warehouse.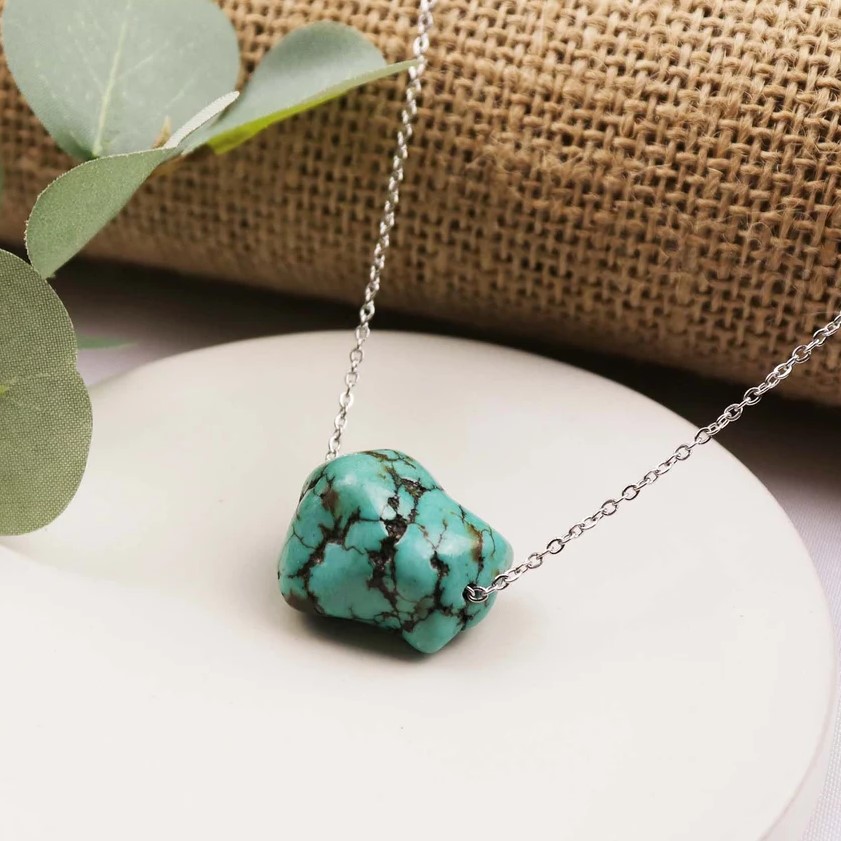 Endi Jewels
Here's a San Francisco-based jewellery shop with a special focus on turquoise. It offers jewellery pieces ranging from natural raw turquoise stone necklace to freshwater pearl bracelet! If you're a fan of raw stones, don't miss out!
💡 Ships from the USA. Use US warehouse for orders.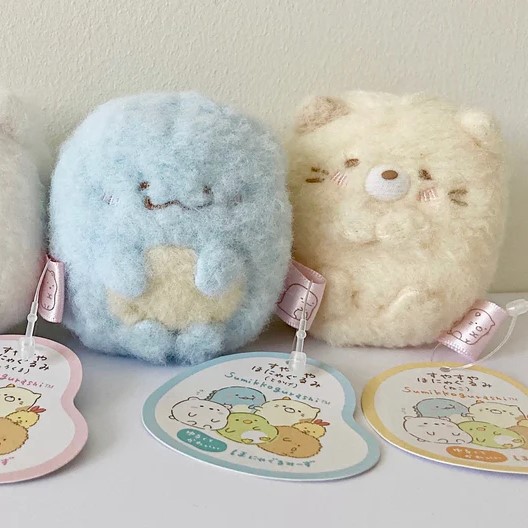 ISpyKawaiiSupplies
Just like the shop name, it offers all kinds of kawaii goodies! From San-X Sumikko Gurashi, Rilakkuma to Totoro, you can find cute accessories that aren't available locally here! You can grab a Mystery Box containing a selection of cute items at great price!
💡 Delivery within the UK. Use UK warehouse for orders.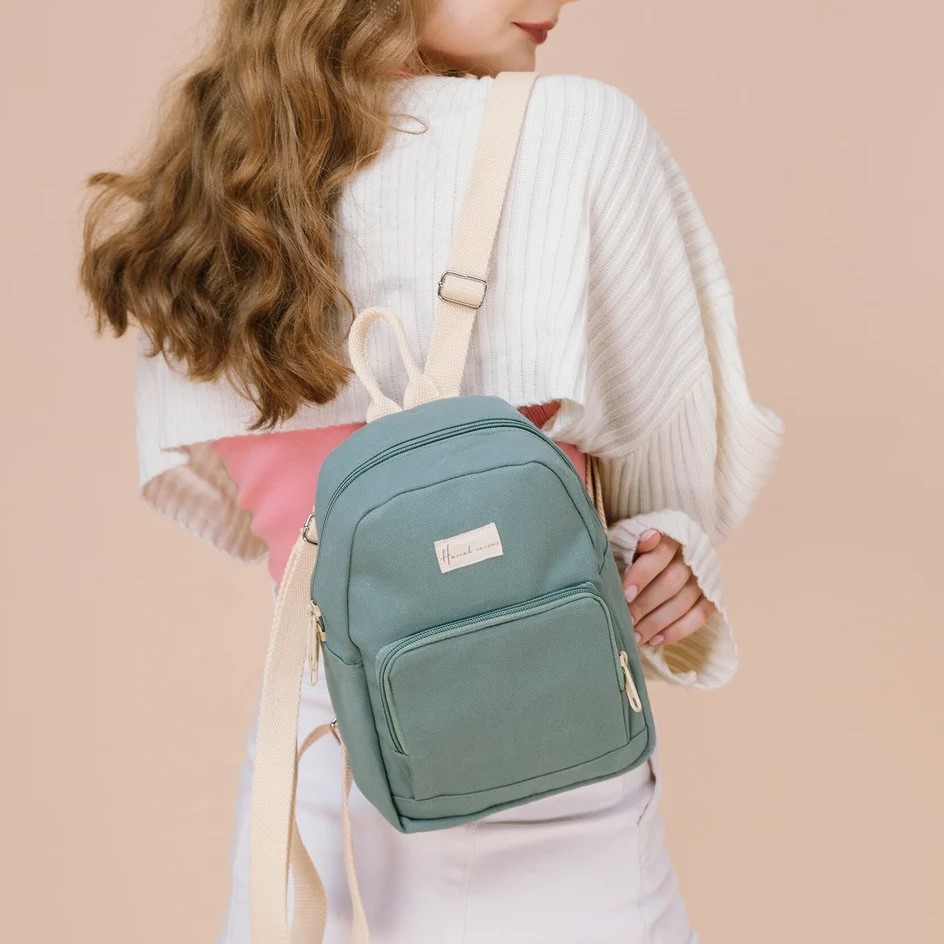 Linen By Hannah Canvas
An independent fashion label founded by designer Hannah from Ontario, Canada, which sells apparel and bags in effortless designs. One of the popular items has to be the waterproof crossbody bag made with canvas materials – it's available in a range of colours and goes with any outfits!
💡 Ships from Canada. Use CA warehouse for orders.
Etsy Shopping Tutorial
– Register, and Start Shopping –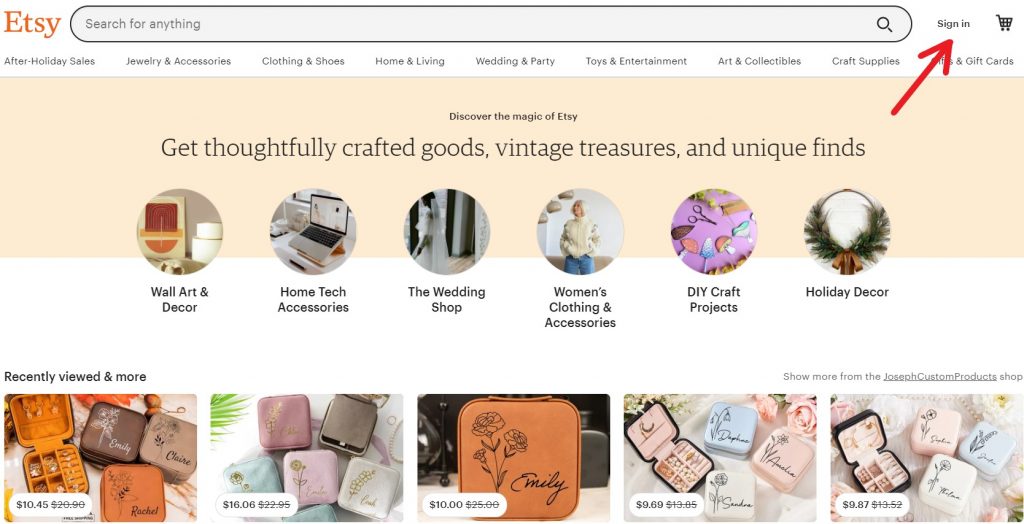 Step 1 : Visit Etsy website, sign into your existing account or create an account by clicking "Sign In" on top right corner.
Step 2 : Click "Register" to create an Etsy account.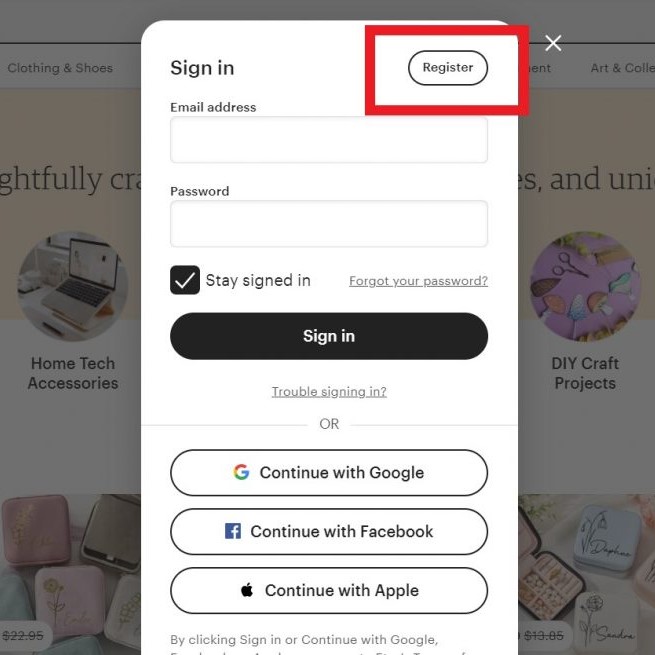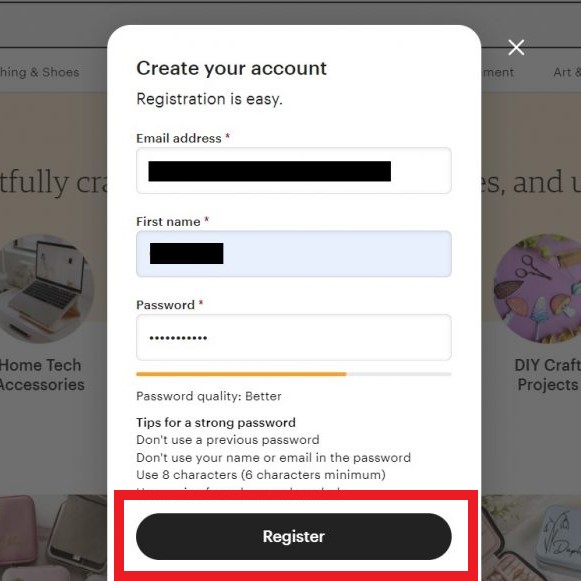 Step 3 : Fill in your email address, first name and create a password for your account. Click "Register" when finished.
Step 4 : Ta-da! You can start browsing and shop on Etsy! If you're search for a particular item, you can search directly on search bar at the top of page.
Alternatively, you can browse offerings by categories and keywords through clicking various product categories below the search bar.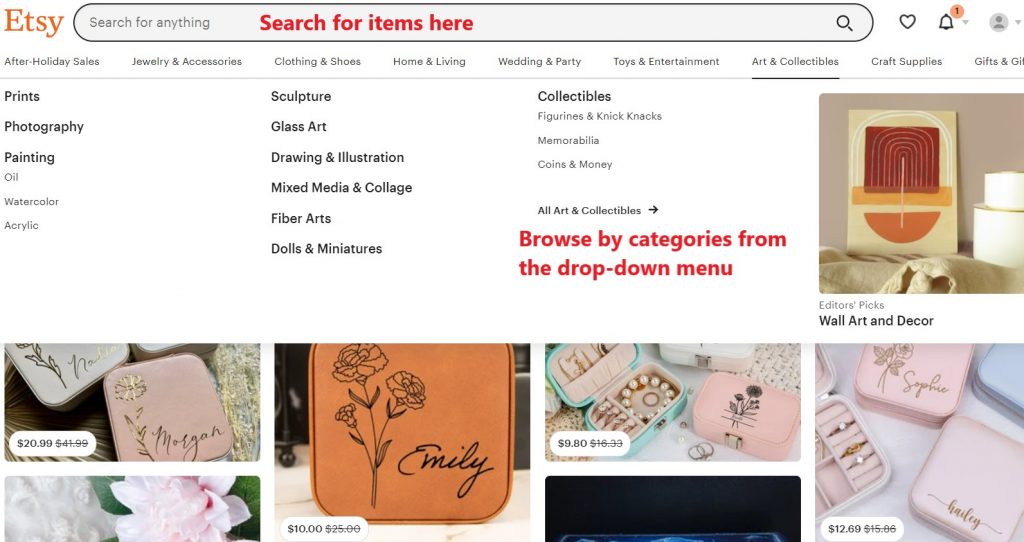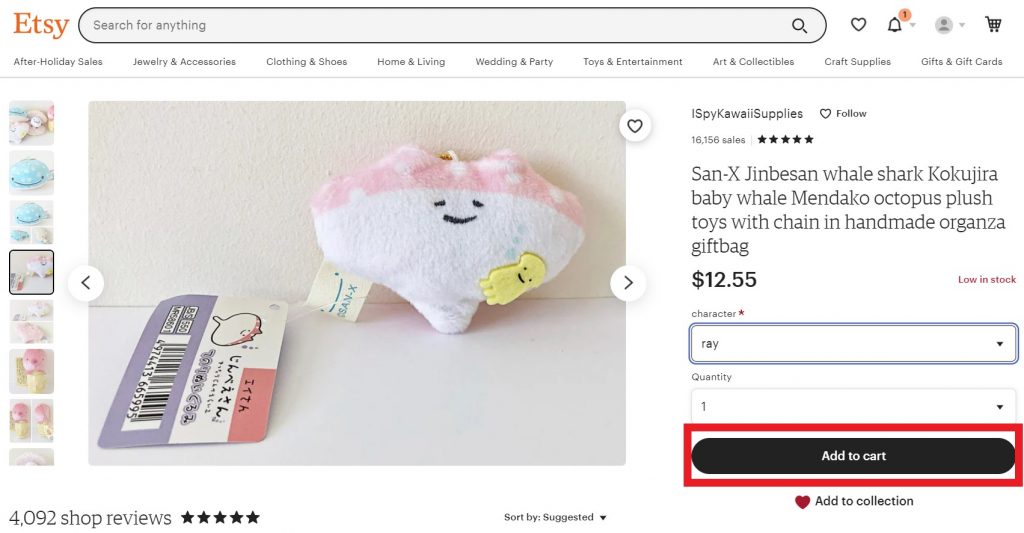 Step 5 : You'll be able to add your favourite item in cart by clicking "Add to Cart".
Step 6 : Scroll down on product page, you can view shipping information provided by the seller.
For instance, if your item will be shipped from the UK, you will need to select "United Kingdom" from drop-down menu to proceed as some shops may not ship to other countries.
In this case, order needs to be shipped to our UK warehouse.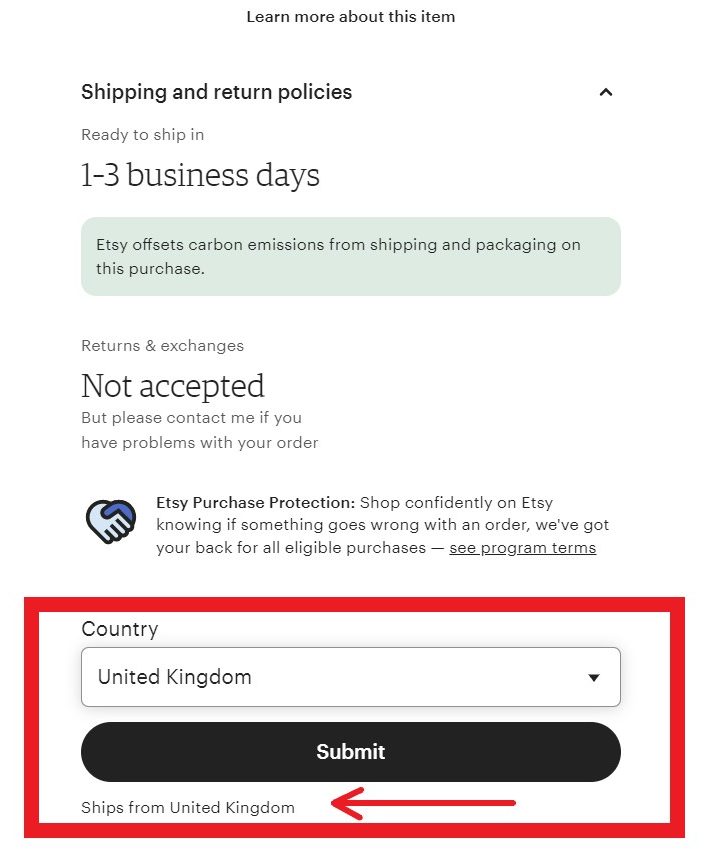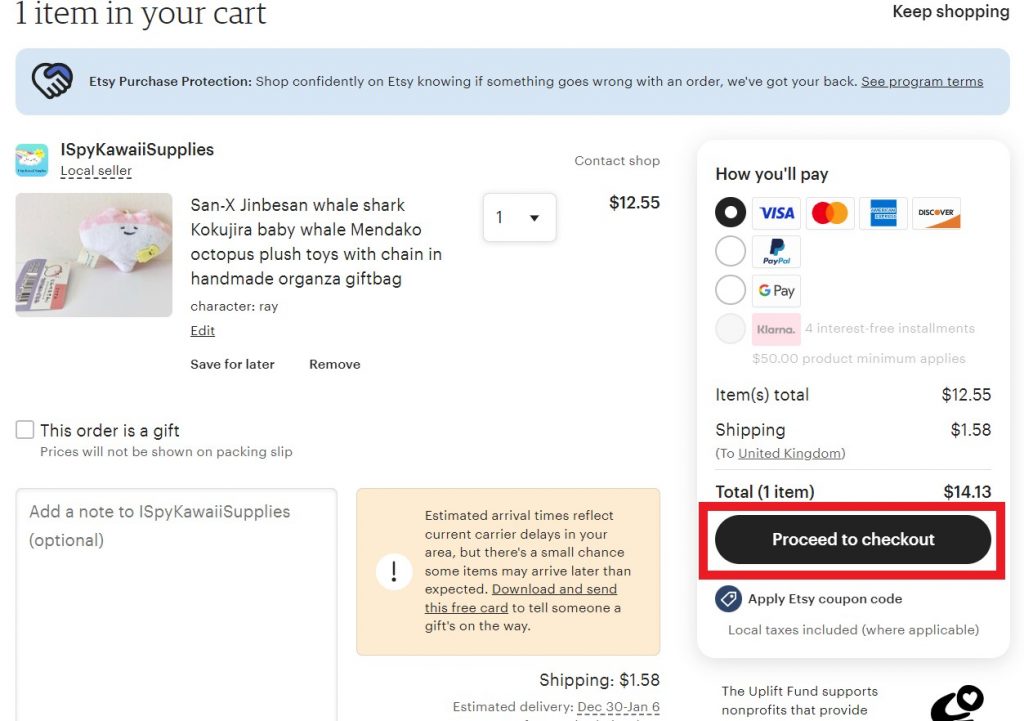 Step 7 : Go to your cart by clicking top right corner. Confirm your items added into cart, choose your payment method and click "Proceed to checkout".
Step 8 : Fill in your name with your Buyandship member ID and delivery address.
Go to the "Overseas Warehouse Address" on your Buyandship member centre and view the information of Buyandship's overseas warehouses. Click "Continue to payment" to proceed.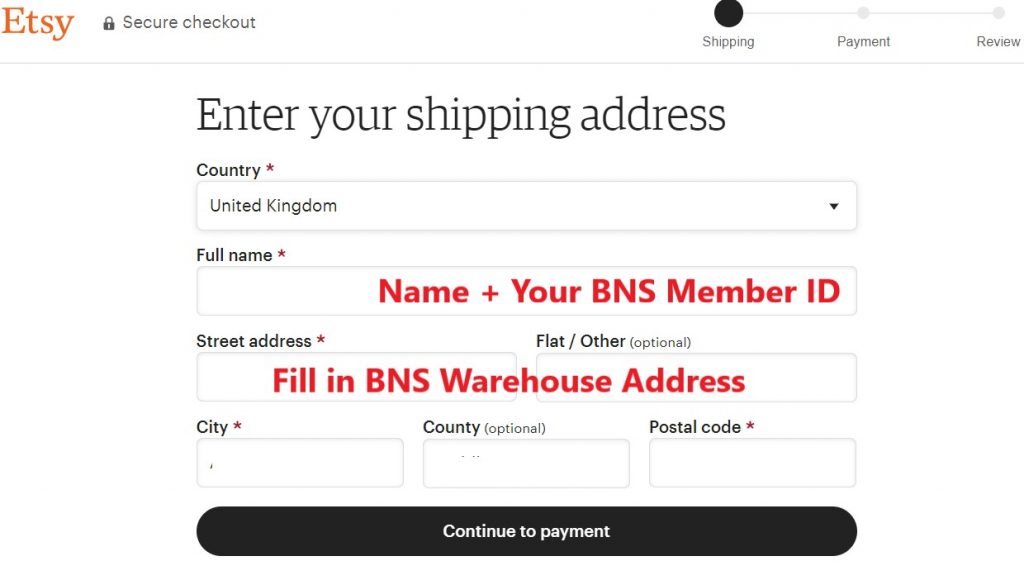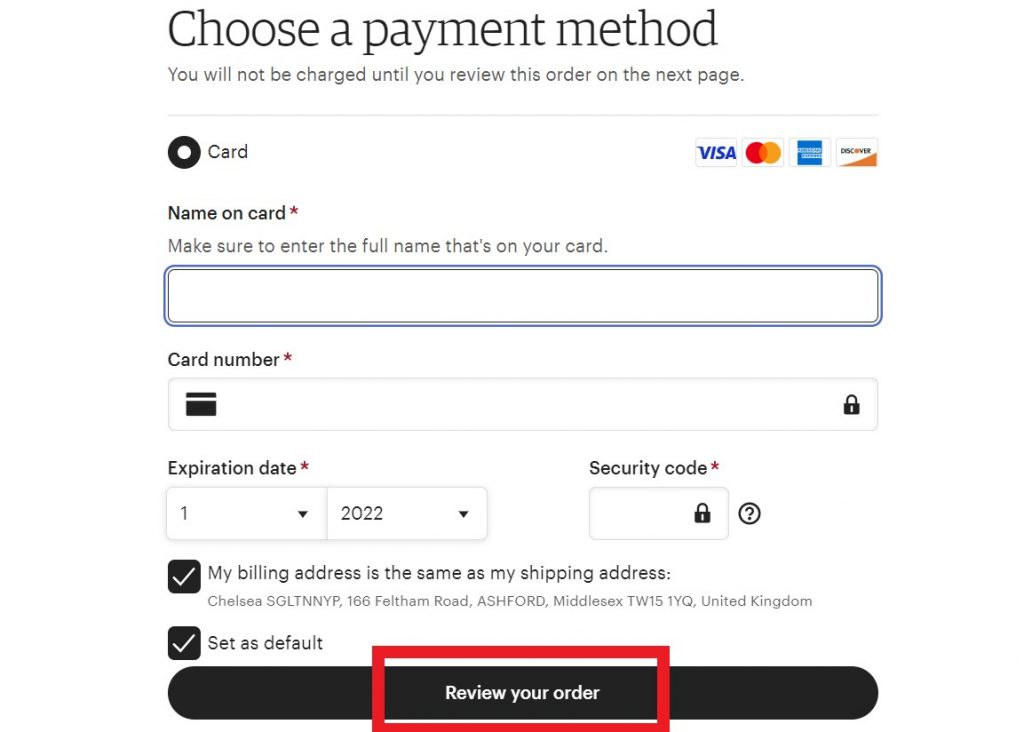 Step 9 : Choose your payment method and enter payment card details. Click "Review your order" to proceed.
Step 10 : Review your order, double check your payment details and click "Place your order" button to finish!
Your order should be confirmed and you'll receive a confirmation email.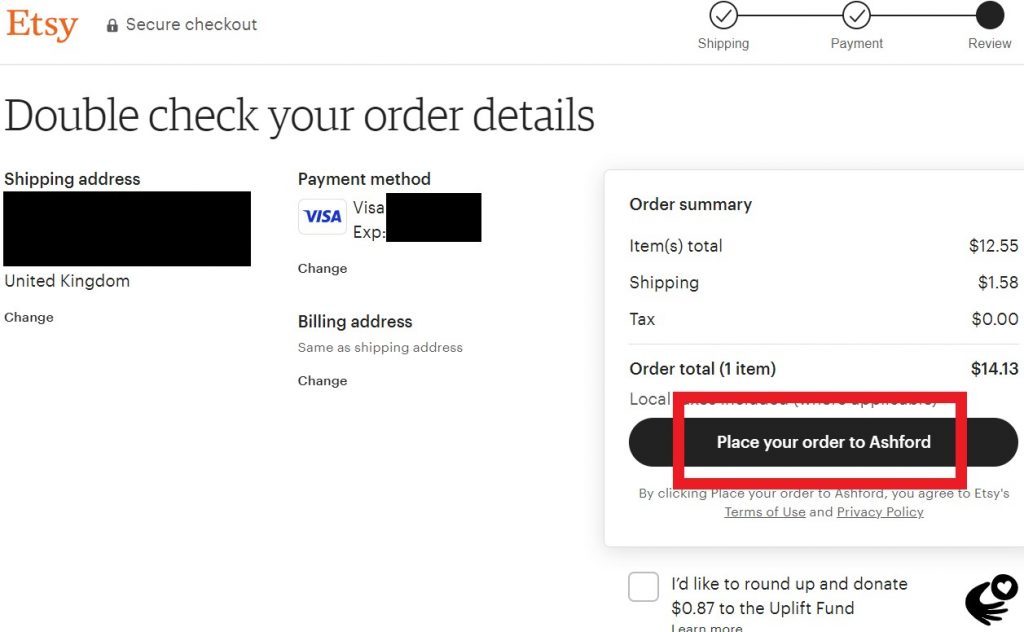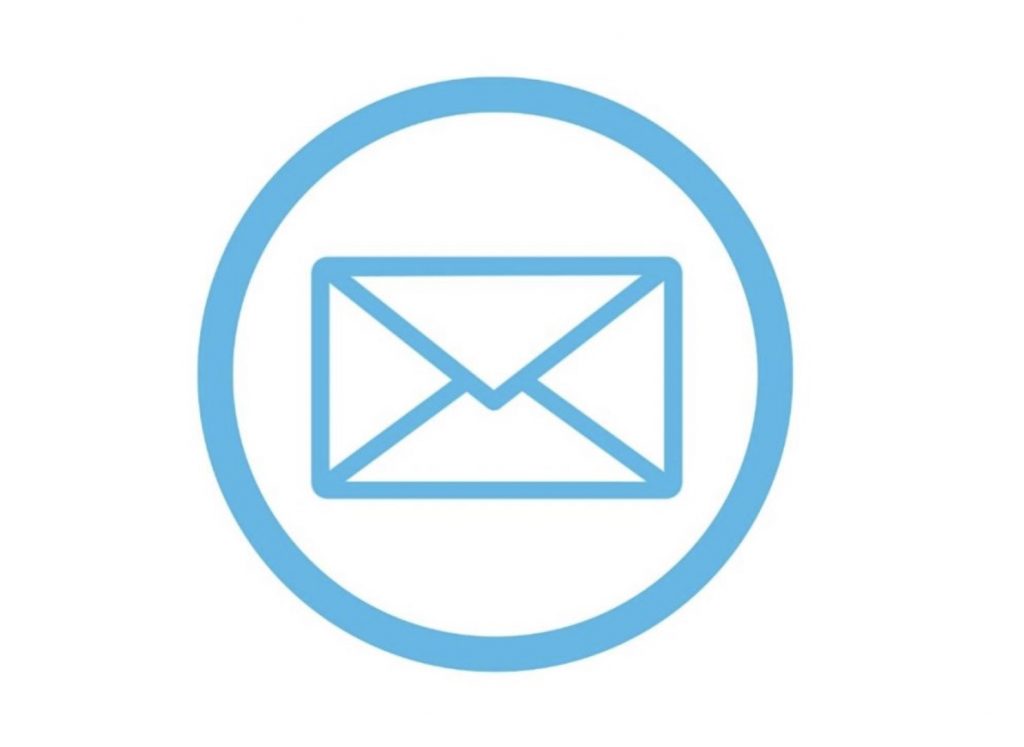 ---