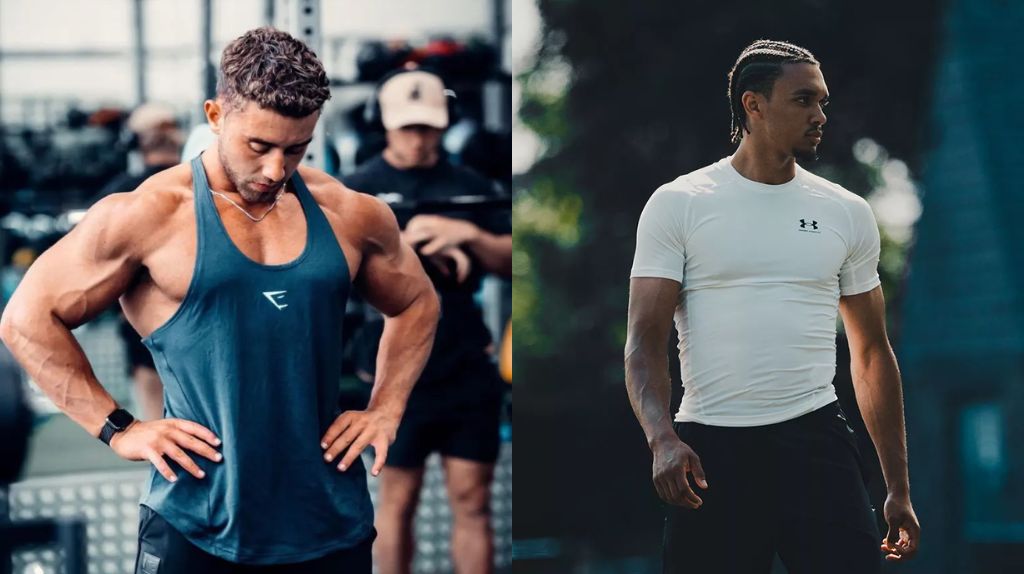 Whether you're hitting the gym, running errands, or simply lounging around, finding the perfect athleisure and gym outfit that combines functionality, quality, and style is essential! Performance fabrics with moisture-wicking technology or breathable mesh are some of the important things to look for in workout clothing!
To get you started, our editor has compiled 6 best men's athleisure and sportswear brands that offers anything from performance-driven to streetwear-inspired designs, including popular names like Gymshark, Alphalete and Under Armour. Shop from overseas and ship to Singapore hassle-free with the help of Buyandship's parcel forwarding service!
Table of Contents:
► 6 Men's Athleisure & Sportswear Brands to Shop & Ship to Singapore
► Best Way to Shop from Overseas and Ship to Singapore
6 Best Men's Athleisure Brands to Shop & Ship to Singapore
1. Gymshark
Gymshark has become a global phenomenon, known for its cutting-edge designs and exceptional performance wear, it focuses on form-fitting apparel that enhances your physique!
The brand offers a wide range of activewear, including leggings, shorts and tanks tailored for different activities.
2. 2XU
Established in Australia, 2XU has gained popularity for its athleisure wear designed to enhance athletic performance and aid in post-workout recovery.
It offers a wide range of clothing for various sports, including compression tights, shorts, and tops. Their compression garments are designed to provide targeted muscle support, improve blood circulation, and reduce muscle fatigue during intense workouts!
*VPN connection is required in order to access the website
3. XEXYMIX
Originally from Korea, XEXYMIX is another athleisure brand which has always been popular for its Korean quality design and affordable prices. Save extra with the "1+1" value bundle promo!
The brand has recruited skeleton racer and former Olympic gold medallist Yun Sungbin from the popular Netflix reality series "Physical: 100" to promote its men's collection.
4. HDEX
HDEX is another athleisure brand from Korea, offering styles that are simple yet fashionable. The brand has collaborated with famous Korean celeb and "fitness fanatic" Kim Jongkook for a series of "Kim Jongkook PICK" activewear!
Shop clearance sale and save up to 70% off selected men's activewear, starting from ₩12,600 (about ~S$12) only!
5. Alphalete
Founded in 2015 by Christian Guzman, a prominent fitness influencer and entrepreneur, Alphalete has gained a significant following in the fitness community.
Alphalete offers a wide selection of activewear, workout clothing, accessories, and lifestyle apparel designed to be functional, comfortable, and stylish. It uses high-quality fabrics to deliver performance-oriented apparel that meets the needs of fitness enthusiasts and athletes.
6. Under Armour
A prominent name in the athletic apparel industry, renowned for its innovative technologies and functional designs. From moisture-wicking fabrics to compression gear, UA offers a comprehensive collection of sportswear suitable for all types of activities.
The brand has even partnered with wrestler-turned-actor Dwayne Johnson, also known as "The Rock"!
💡 Note: Product prices, quantities etc. may change due to sales. All subject to change. We do not own any of the pictures above nor affiliated with the brands mentioned. All credits are due to all of the brands featured in the article unless otherwise specified.
Buyandship Parcel Forwarding Service : Simple to Use

Let's read our Parcel Forwarding Guide Now!
---