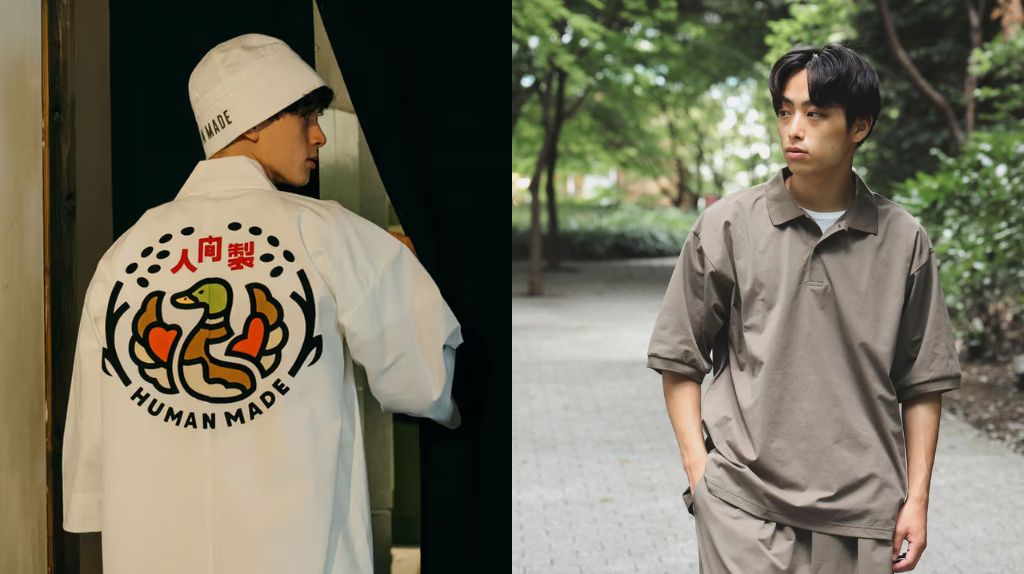 Japan is known for its thriving streetwear culture, with a number of popular Japanese menswear brands offering unique and high-quality streetwear. From established labels to emerging designers, you can find some of the best mens streetwear with minimalistic silhouettes, eye-catching graphics, and the perfect blend of traditional heritage with avant-garde sensibilities!
To get you started, our editor has compiled 10 best mens Japanese streetwear brands that worth exploring for you, including popular names like Beams, BAPE and Japan-exclusive Purple Label from The North Face. Shop from Japan and ship to Singapore hassle-free with the help of Buyandship's parcel forwarding service!
Table of Contents:
► 10 Best Men's Streetwear Brands to Shop from Japan & Ship to Singapore
► Best Way to Shop from Overseas and Ship to Singapore
10 Best Men's Streetwear Brands to Shop from Japan
1. WTAPS
Founded in 1996 by Tetsu Nishiyama, the brand draws inspiration from military and workwear aesthetics, incorporating utilitarian elements into its designs, such as camouflage prints, functional pockets, and the use of durable fabrics!
2. NANAMICA (TNF Purple Label)
Nanamica is a Japanese clothing brand that specializes in creating functional and stylish garments for men and women.
In addition to its own line of clothing, has gained popularity for its collaboration with The North Face – the Purple Label collection which is sold exclusively in Japan!
3. Nautica JP & Cahlumn
Created by famous Japanese stylist Akio Hasegawa, Nautica JP is a popular fashion brand loved by fashionistas. Its Japanese-American casual style has gained popularity among rappers and even athletes!
Akio Hasegawa has launched his own brand Cahlumn, offering a series of short, hooded jackets and shirts with the theme of "Blue", at an affordable price. Available to purchase on Daytona Park's Japan official online store.
4. Beams Japan
Established in 1976, BEAMS has become one of the most influential and respected fashion retailers in Japan, offering an extensive range of styles for men, womem and kids!
From casual and streetwear to contemporary and high fashion. The brand curates both international and domestic labels, most styles are in plain colours and cartoon designs!
5. #Fr2
Known as "Fxxking Rabbits," this is a Japanese streetwear brand founded by Ryo Ishikawa. The brand gained significant popularity for its provocative and bold designs that often incorporate explicit or controversial imagery and slogans.
#Fr2's clothing line includes T-shirts, jackets, pants, accessories and more which often feature graphic prints, bold typography, and unconventional motifs.
6. BAPE
BAPE, short for "A Bathing Ape," is a Japanese streetwear brand founded by Nigo in 1993, best known for its distinctive and iconic camouflage patterns!
BAPE's style is characterized by bold and eye-catching designs, often featuring their trademark ape logo and camo prints. Many of the iconic designs such as Ape Head, Bape Camo, and Baby Milo® aren't available locally, and they are much cheaper to buy in Japan!
7. Human Made
Also founded by Nigo in 2010, the brand combines American street style with Japanese minimalist fashion, with the concept of 'The Future Is In the Past'.
Nigo has expressed his love for the 50's American style and has drawn a lot of inspiration from it. Get yourself some playful baseball jackets and T-shirts with signature heart logos on it!
8. COMME des GARÇONS PLAY
COMME des GARÇONS PLAY is a diffusion line of the Japanese fashion brand COMME des GARÇONS, created by designer Rei Kawakubo. The brand offers a more accessible and casual range of clothing with a playful twist!
The distinctive heart logo with two eyes, designed by Polish artist Filip Pagowski, is their iconic symbol which appears on most of the products, including T-shirts, sweatshirts, cardigans, and accessories.
9. FDMTL
FDMTL, which stands for Fundamental Agreement Luxury, is a Japanese fashion brand that specializes in denim and indigo-dyed garments. It's known for using Boro (traditional Japanese quilting technique) fabrics in their clothing!
There are 4 styles: Classic, Regular, Slim, and Skinny. A mixture of ripped and dyed denim is used to create unique designs that are hard to find locally!
10. WIND AND SEA
Founded by Japanese photographer, designer and stylist Takashi Kumagai, the brand combines hip-hop culture with traditional workwear elements.
Inspired by 90s streetwear and surfing culture, the design is bold yet lively with affordable price tags – even actors like Shawn Yue and Takuya Kimura have been its fans!
💡 Note: Product prices, quantities etc. may change due to sales. All subject to change. We do not own any of the pictures above nor affiliated with the brands mentioned. All credits are due to all of the brands featured in the article unless otherwise specified.
Buyandship Parcel Forwarding Service : Simple to Use

Let's read our Parcel Forwarding Guide Now!
---