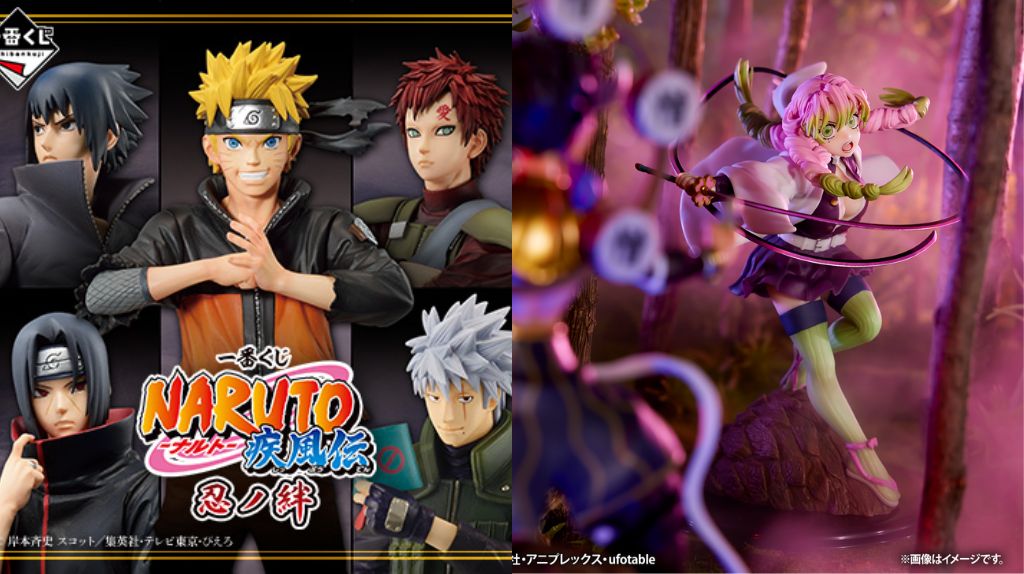 Calling all fans of Japanese sub-culture like Japanese anime, games, comics! In Japan, "Ichiban Kuji" (一番くじ) refers to a type of lottery which translates to "Number One Lottery", a popular system of prize draws. Ichiban Kuji is an affordable lottery with a 100% chance of winning, with many Japanese anime and manga official merchandise prizes available!
Don't miss out on the lottery! Keep scrolling for our step-by-step shopping tutorial on how to score popular anime merch on Ichiban Kuji Japan and ship to Singapore in lower international shipping fee with the help of Buyandship!
Table of Contents:

► What is Ichiban Kuji?
► Popular Ichiban Kuji Anime Merch
► How to Win Prizes on "Ichiban Kuji" from Japan & Ship to Singapore?
What is Ichiban Kuji?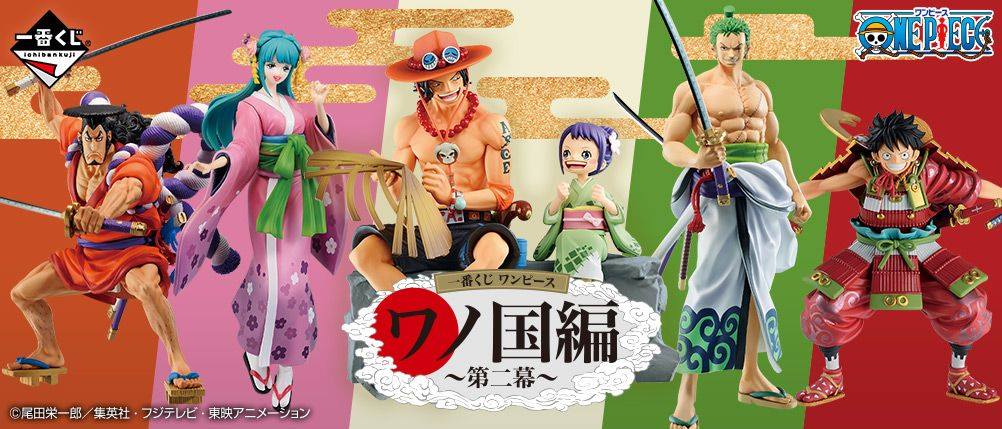 What is Ichiban Kuji?
"Ichiban Kuji" is a lottery for anime and manga products sold at convenience stores, bookstores, and model toy shops throughout Japan, where you can win original merchandise and everyone gets a prize. You can now take part in the lottery at the comfort of your home through Ichiban Kuji online site!
How Does it Work?
The products are broadly categorised into "A" to "H" prizes, with the prizes that come first in alphabetical order having a higher collector's value and popular! In addition, there is also the "LAST ONE Reward", which means that if you have drawn the last raffle ticket from the shop, you will get a special prize!
The price of each raffle ticket is only JPY650 – 850, and you can always get a product that's worth many times more, so if you like Japanese anime and manga, you might as well try your luck!
Popular Ichiban Kuji Anime Merch
Demon Slayer: Kimetsu no Yaiba
This series also comes with a free shipping offer within Japan, making it a must-have for Demon Slayer fans!
Release Date : 8 August 2023
Price:S$7 ( JPY750 / 1 Draw )
Natsume's Book of Friends – Nyanko-sensei
Natsume's burger-inspired merch is so cute! In addition to the Cat Teacher figure resting on a burger shape, there are also decor lamp, coffee-making tools and stationery, a must-have for cat lovers!
Release Date : 17 August 2023
Price:S$6 ( JPY700 / 1 Draw )
NARUTO : Shippuden
A must have for Naruto fans! A total of five models were released, namely A reward for Naruto, B reward for Sasuke Uchiha, C reward for Airos, D reward for Weasel Uchiha, and Last reward for Kakashi Baneki, who took off his mask to reveal his face!
Release Date : 17 August 2023
Price:S$7 ( JPY780 / 1 Draw )
Jujutsu Kaisen – Kaigyoku / Gyokusetsu
Based on Jujutsu Kaisen season 2 anime series, a selection of official merch featuring characters like Satoru Gojo and Geto Suguru is released including notebooks, mugs and other stationery!
Release Date:28 August 2023
Price:S$6 ( JPY700 / 1 Draw )
💡 Note: Product prices, quantities etc. may change due to sales. All subject to change. We do not own any of the pictures above nor affiliated with the brands mentioned. All credits are due to all of the brands featured in the article unless otherwise specified.
How to Win Prizes on "Ichiban Kuji" from Japan & Ship to Singapore?
"Ichiban Kuji Online" is divided into 3 steps: registration, selecting your draw box and payment. Follow our full tutorial below and score your favourite anime merchandise!
Step 1:Register as "Ichiban Kuji" Member
Step 2:Select your favourite item and press the orange button below for a draw.
Step 3:A Bandai Namco ID is required in order to take part in the lottery. Press the red button to log in if you already have an account.
Step 4:If you don't have a Bandai account, select "新規登錄" and click the red button "バンダイナムコIDで登録" for account registration.
Step 5:Tick the box to agree to the Terms and Conditions, and proceed to the next step.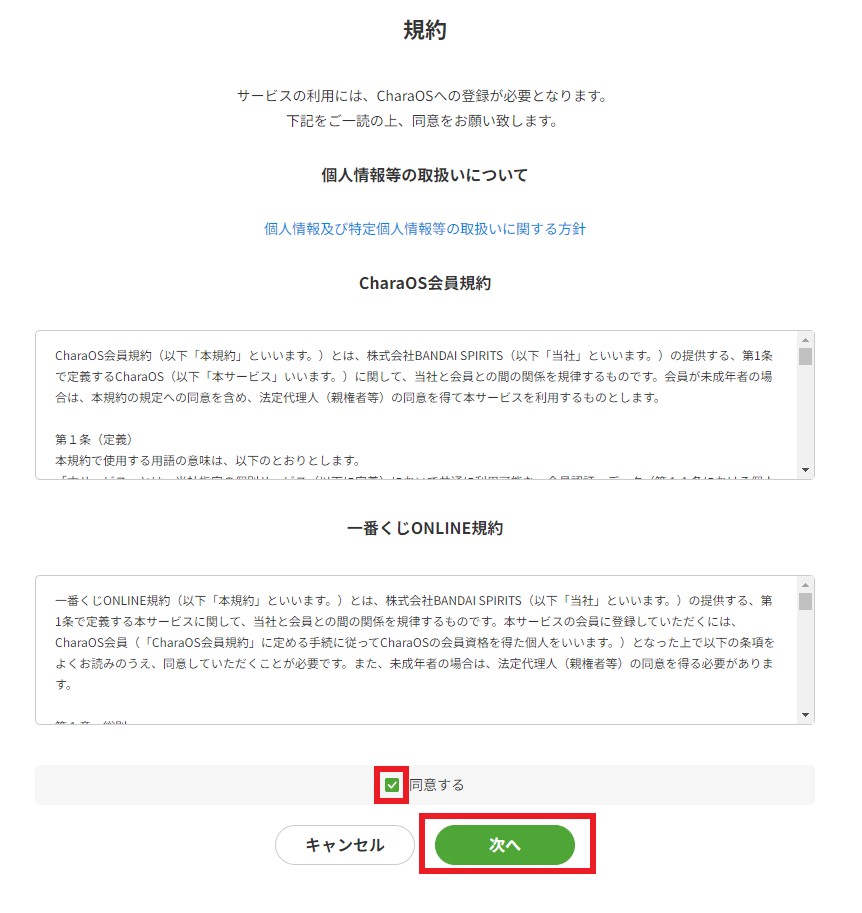 Step 6:You may register with your Apple ID, Gmail, Facebook, or simply enter your email and password, then click "Next".
Step 7:Select "Japan" as your region of residence, enter your date of birth and agree to the site's privacy policy.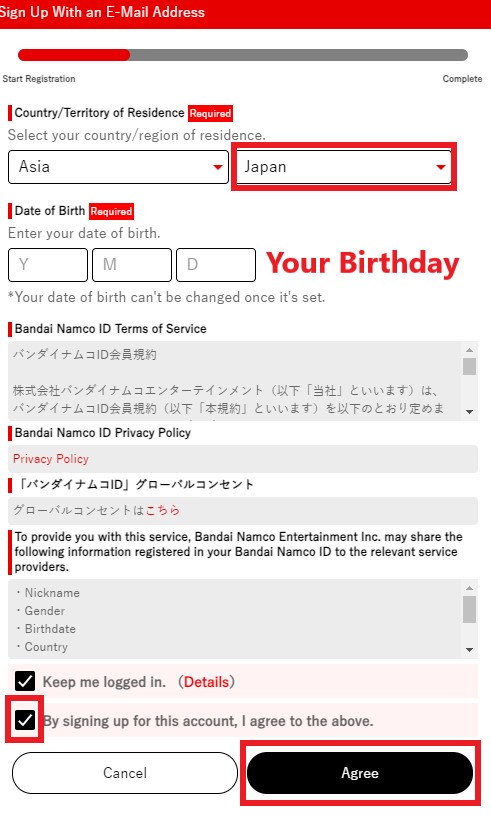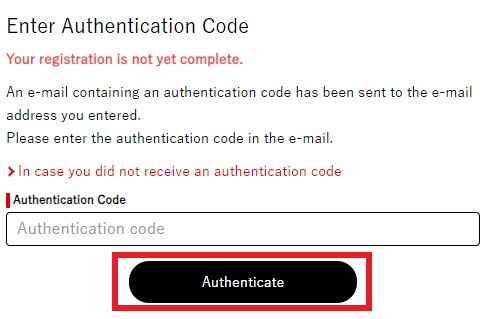 Step 8:You will receive an email from the site. Enter the 6-digit verification code received onto the corresponding field and click "Authenticate".
Step 9:Your Bandai Namco ID is successfully created!
Feel free to enter your shipping address, credit card, or other personal information by clicking on "Register Additional Information".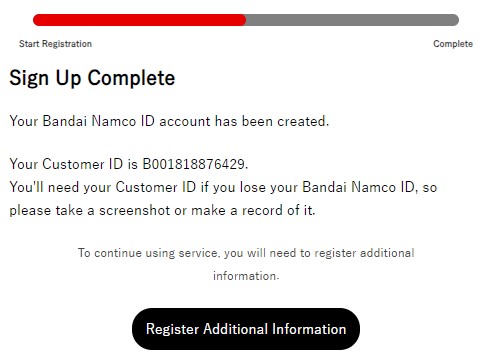 Step 10:Your member registration is completed! Press the green button to skip to the next step.
Step 2:Choose Your Raffle Box
Step 1:The system will take you to the page where you can pick a raffle box containing your favourite products.
Step 2:Clicking on a raffle box will show you the status for that box.
"終了" means that the item has been drawn; you can view the status of the draw for different draw boxes during the period before clicking on the "購入" button at the bottom.
Step 3:Once you have selected the box and clicked "購入", the system will automatically redirected to the confirmation page.
After checking that the product you have selected is correct, click the orange "確認" button at the bottom.
Step 4:Tick the box and press the button below to confirm your purchase.
Step 3:Payment
Step 1:Select the first option for credit card payment.
**We recommend using American Express or JCB credit cards for your payment.
Step 2:Enter your credit card details, double check and click the blue "確定" button.
Step 3:Ta-da! The purchase is confirmed and you'll receive a confirmation email shortly!
Step 4:Choose Your Raffle Ticket from the Paid Raffle Box
Step 1:You will be redirected to the page where you can pick your raffle ticket randomly.
Step 2:Click once on the tab shown on the page to draw the prize.
Step 3:After confirming your prize, you can continue with another draw or return to the homepage.
---