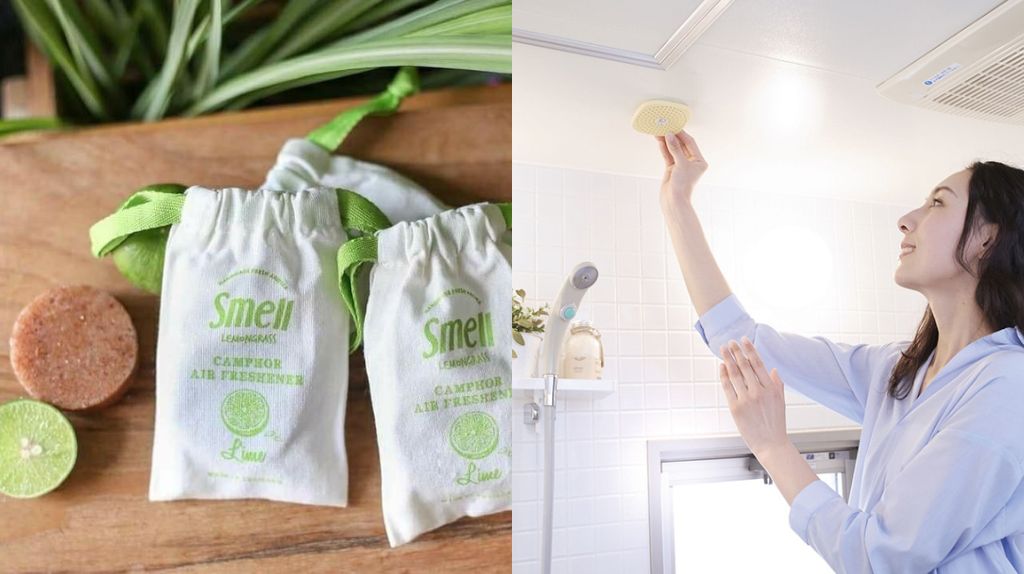 As the weather gets very hot and humid at the moment, the build up of mould, odour and mosquitos at home can get worse during the rainy season! It's common to see moulding on your bathroom wall, or getting odour near the toilet.
From bug trap, insect repellent to anti-mould sticker box, our editor has compiled 7 household products for your home to help prevent moulding, odour and even little flying insects like mosquitos! Shop household products for cheaper prices from overseas and ship to Singapore hassle-free with the help of Buyandship! Get started and tackle problems related to mould and bugs with these products now!
Table of Contents:

► Best Household Products to Shop for Rainy Season
► How to Shop from Overseas & Ship to Singapore?
Best Household Products to Shop for Rainy Season
Earth – Bug Trap (Set of 6)
Featuring a unique plastic box design, it uses the aroma from Shaoxing wine and black vinegar to induce insects to enter. Helps to take down any small mosquitoes, ants, fruit flies – a hygienic way to kill insects!
*Each bug trap can be used for about 1 month
JP Price: S$19(JPY2,082 )
Earth – Insect Repellent Net EX
A simple insect repellent net that can be hung at home near the windows! Fast-acting with 3 powerful agents and it'll prevent mosquitoes from flying into your home!
*Each net can be used for about 7 months
JP Price: S$8(JPY918)
Smell Lemongrass – Mosquito Repelling Aroma Bar
100% handmade with natural plant, this preservative-free bar gives a natural aroma to prevent mosquitos flying around! It can be placed by the window, or in the bathroom.
*Each bar can be used for about 2 months
TH Price: S$13(THB360)
Arnest – Anti-Mould Stick On Box
Tired of having little black mould growing in your bathroom? Just stick this anti-mould stick on box on the wall and it can effectively prevent the reproduction of fungus and mould!
*Each box can be used for about 6 months
JP Price: S$9(JPY1,027)
Bio – Anti-Mould Stick On Box
Here's another anti-mould stick on box which will effectively deodorise and inhibit the growth of mould! Can be stuck on the wall or hung in the bathroom with hooks.
*Each box can be used for about 6 months
JP Price: S$6(JPY725)
Kini Naru – Washing Machine Cleaner
Simply put it into the washing machine, it can be washed together with your laundry! It helps to effectively inhibit the production of mould in the drum and prevent odour.
*Suitable for use in both direct-drive and drum-type washing machines.
JP Price: S$6(JPY715)
soil – Quick Drying Bath Mat S
Step out of shower with dry feet! Produced by Soil, Japan's leading manufacturer of kimono clay products, this bath mat offers excellent water absorption and breathability.
JP Price: S$57(JPY6,050)
💡 Note: Product prices, quantities etc. may change due to sales. All subject to change. We do not own any of the pictures above nor affiliated with the brands mentioned. All credits are due to all of the brands featured in the article unless otherwise specified.
Buyandship Parcel Forwarding Service : Simple to Use

Let's read our Parcel Forwarding Guide Now!