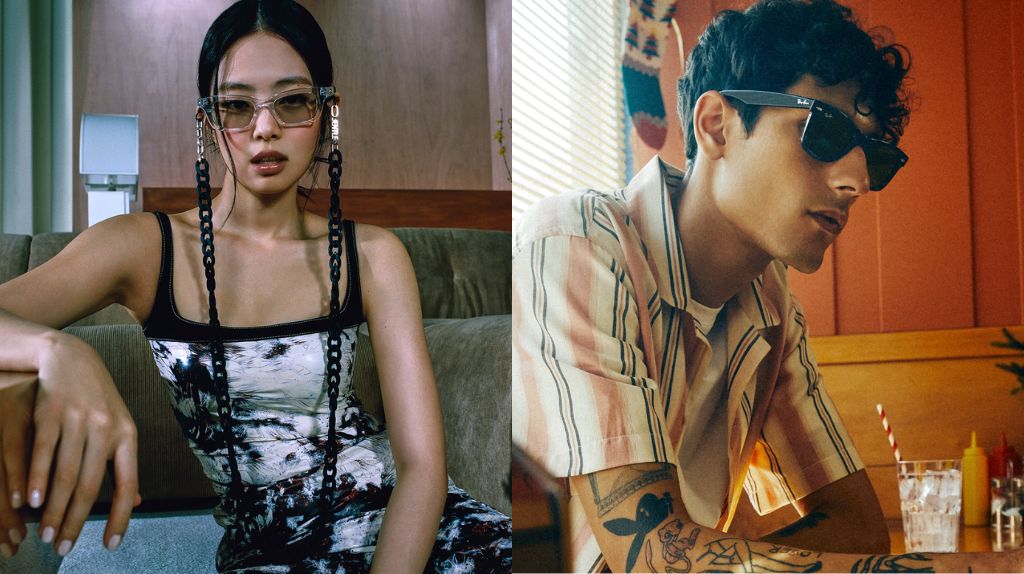 Sunglasses have gradually become a must-have item for many people – not just for protecting your eyes from the UV light, but also as a fashion accessory to make your outfit pop! With so many sunglasses brands on the market, there're different kinds of sunglasses to choose such as polarized, prescription, sports and more.
Our editor has compiled 5 best sunglasses brands for you including Ray-Ban, Gentle Monster, Oakley! Styles from these brands can be bought with lower prices from overseas with more options. Shop from overseas and ship to Singapore with Buyandship in lower international shipping fee!
Table of Contents
Top 5 Sunglasses Brands Recommendations
→ Oakley
→ Gentle Monster
→ Ray-Ban
→ Airfly
→ JINS
Top 5 Sunglasses Brands Recommendations
1. Oakley
Oakley is a premium eyewear brand focuses on comfort and functionality, loved by those who priortize performance and quality.
Designed for athletes and outdoor enthusiasts, Oakley uses innovative technologies and materials in its products such as the Plutonite lens, to provide superior clarity and impact resistance.
✨ Oakley offers a selection of sunglasses in low bridge fit, ideal for Asian!
2. Gentle Monster
Founded in 2011, Gentle Monster is a South Korean brand that specializes in designing and producing high-end eyewear, particularly sunglasses and prescription glasses.
Known for its unique and avant-garde designs that often incorporate bold shapes, colors, and textures, the brand has collaborated with a number of fashion designers and artists, including Alexander Wang and Jennie Kim from Blackpink to create limited-edition collections.
✨ Created "by Asians, for Asians", expect the brand to have a selection of Asian-fit sunglasses available!
💡 Due to the popularity of products on its Korean official website, they often sell out quickly. We would recommended to purchase directly from Gentle Monster US official online store.
3. Ray-Ban
Originated from the US, many of Ray-Ban's sunglasses have been highlighting on functionality with 100% UV protection!
Initially, they've launched The Aviator sunglasses designed for use by the US Air Force. The bestselling Wayfarer sunglasses is now popular among celebrities, even Kate Middleton is a fan of Ray-Ban's Wayfarer sunglasses!
4. Airfly
Airfly is a Japanese eyewear brand which is the world's first brand to develop "nose pad-free sports glasses," which breaks the pressure brought by traditional nose pads and creates glasses without nose pads. This unprecedented design relieves the burden on the bridge of the nose.
After obtaining the patent in 2013, the brand continues to get innovative, aiming to maximize the sports performance for users.
5. JINS
JINS is a Japanese eyewear brand that specializes in designing and producing affordable, high-quality eyewear.
The brand offers a wide range of eyewear styles including classic, contemporary, and trendsetting designs. JINS is known for its focus on comfort, with features such as lightweight frames, adjustable nose pads, and anti-glare lenses.
💡 Note: Product prices, quantities etc. may change due to sales. All subject to change. We do not own any of the pictures above nor affiliated with the brands mentioned. All credits are due to all of the brands featured in the article unless otherwise specified.
---