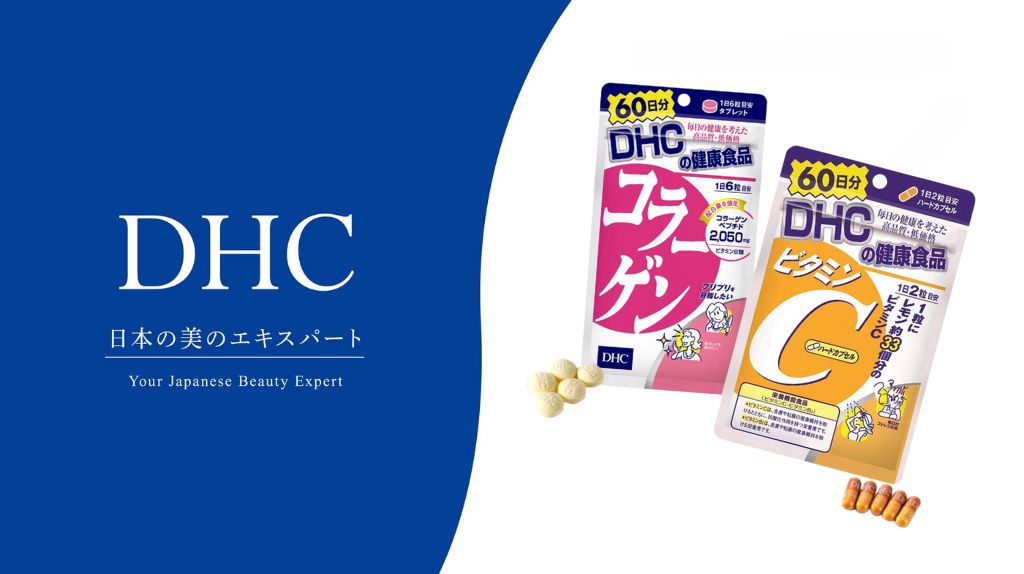 When it comes to affordable health supplements, you can't go wrong with DHC! It's a Japanese beauty brand with many years of history, offering a wide selection of safe-to-consume, natural health supplements including different vitamins, collagen, dietary supplements and tablets at affordable prices.
Health supplements can provide you with nutrients that are difficult to absorb from food. Get enough nutrients and shop DHC health supplement from Amazon Japan for cheaper prices and more product options! Shop from Japan online and ship to Singapore in lower international shipping fee with Buyandship's parcel forwarding service!
💡 Note : Always speak to a healthcare professional before taking a supplement to ensure that the supplement is appropriate for your individual needs and to find out what dosage to take.
Table of Contents
→ Best DHC Health Supplements to Buy
→ Tutorial : How to Shop DHC from Amazon JP & Ship to Singapore?
Best DHC Health Supplements to Buy
DHC Vitamin B Mix
DHC's best-selling vitamin B complex contains 9 essential nutrients, including vitamins B1, B2, B6, B12, and folic acid. It helps to relieve stress, replenish skin nutrition, suitable for people who stay up late frequently, or easily feel fatigued.
JP Price:S$4/30 Days(JPY450)
DHC Vitamin C
This vitamin C supplement contains a high concentration of 1000mg of vitamin C per capsule, which is equivalent to the vitamin C content of 50 lemons! It acts as an antioxidant, promote melanin metabolism and collagen synthesis, facilitate iron absorption.
JP Price:S$4/90 Days(JPY454)
DHC Blueberry Extract
This high-concentration blueberry extract contains ingredients such as anthocyanins, lutein, and carotenoids, which can effectively supplement the necessary rhodopsin of your retina, help protect the eyes and maintain healthy night vision.
JP Price:S$17/90 Days(JPY1,780)
DHC Coenzyme Q10
By utilizing advanced technology, DHC Coenzyme Q10 is formulated in a cyclodextrin inclusion complex, which acts as an antioxidant, protects cells and enhances absorption in the body. It also contains vitamin C to maintain youthful and beautiful skin, promote metabolism.
JP Price:S$7/30 Days(JPY788)
DHC Probiotics
This supplement contains 4 types of lactic acid bacteria and 3 types of yeast, which help improve your gut health, constipation, diarrhea, and immune system. Suitable for people who concerned about weight, digestion, skin, and those with difficulties in bowel movements.
JP Price:S$12/30 Days(JPY1,295)
DHC Collagen
This supplement uses marine collagen extracted from fish as its main ingredient and adds essential nutrients for the human body, such as vitamin B1 and B2. It helps you maintaining youthful and beautiful skin!
JP Price:S$14/90 Days(JPY1,436)
💡 Note: Product prices, quantities etc. may change due to sales. All subject to change. We do not own any of the pictures above nor affiliated with the brands mentioned. All credits are due to all of the brands featured in the article unless otherwise specified.
Tutorial : How to Shop Amazon JP & Ship to Singapore
– Sign In or Create an Amazon JP Account –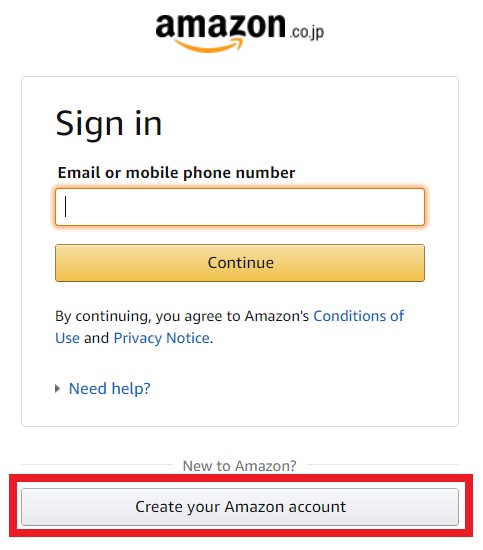 Step 1:Sign into your Amazon account, or create a new one by clicking "Create Your Amazon Account" if you're new to Amazon.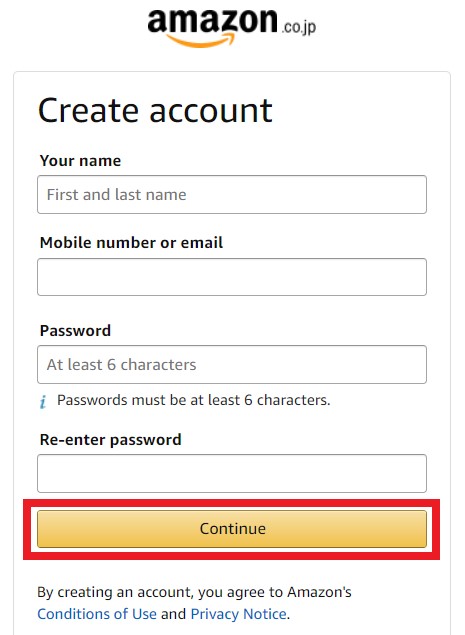 Step 2:Fill in your name, email address and create a password for your account. Click "continue".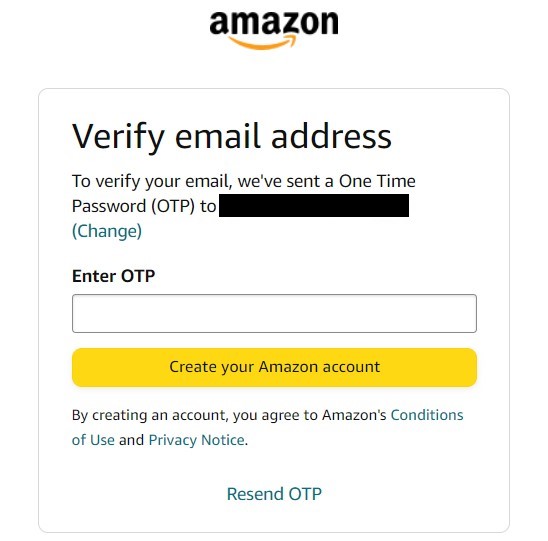 Step 3:Verify your Amazon account with the verification code sent to your email, and you're all set!
💡 Tips : It's free of charge to create an account on Amazon for easier and convenient shopping! You will get invited to try their fast and free delivery with Amazon Prime Trial month. But don't forget to cancel your Prime membership within the first month if you don't want to get charged each month!
– Start Browsing and Shopping –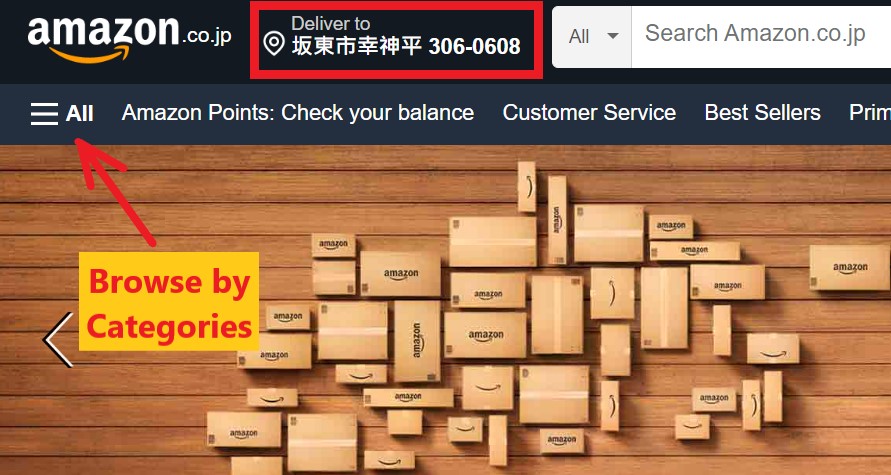 Step 1 : Visit Amazon JP and browse by category (click "All" and scroll down to reach "Shop By Department"), or by entering your item of choice (any brand, product category or specific product) into the search bar.
💡 Tips : As many of the good deals only shipped within Japan, remember to enter the postcode of Buyandship's JP warehouse by clicking "Deliver to" on top left corner in order to see all the products!
Step 2 : If you wish to buy an item, click "Add to cart" if you want to continue to shop or browse for alternatives.
Or click "Buy now" if you want to check out and pay for your item immediately.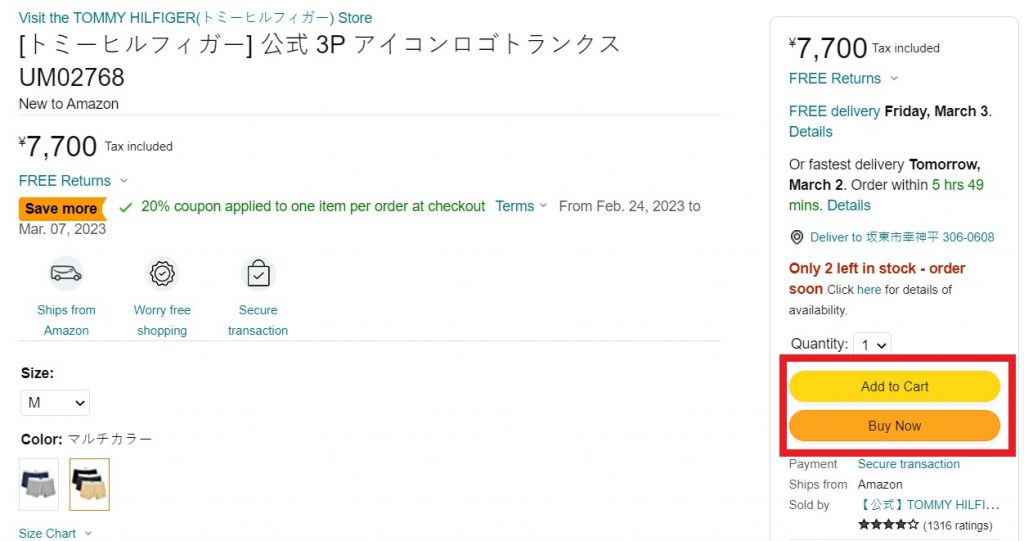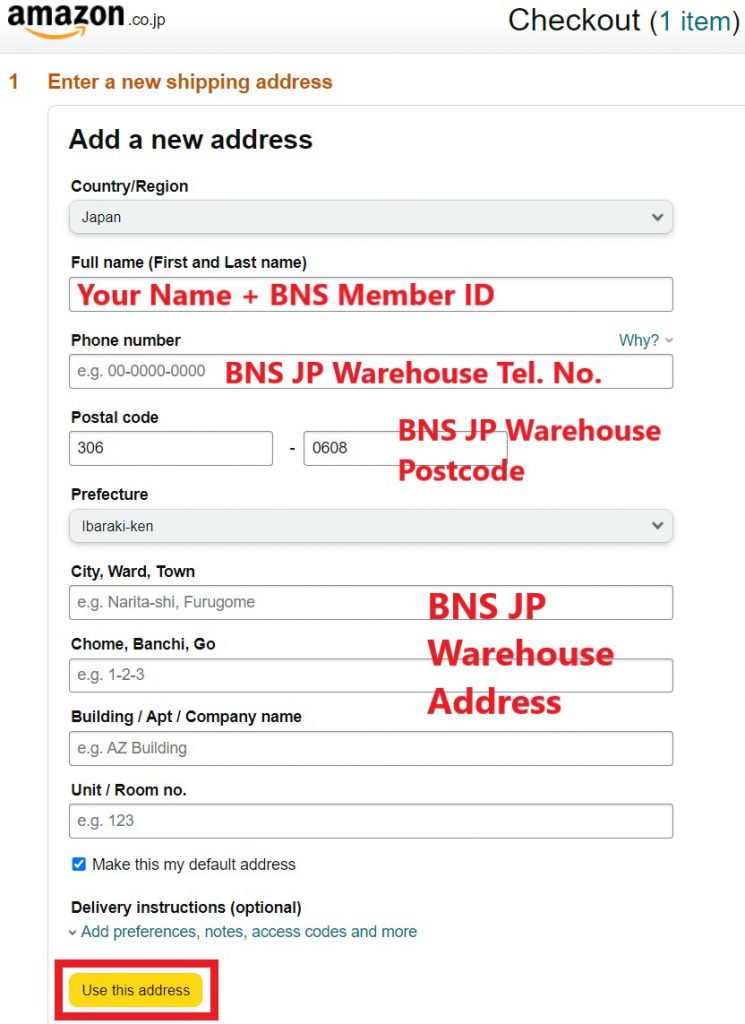 Step 3 : Once you're ready to checkout for your items, go to your cart on top right corner.
Enter your delivery information including your name with BNS member ID, BNS JP warehouse address and contact number.
For delivery address, go to "Overseas Warehouse Address" on your Buyandship member centre and view the information of Buyandship's JP warehouse. Copy and paste the information to the corresponding columns.
Click "Use this address" to proceed.
Step 4 : Add a payment method by entering your credit card details to pay.
Click "Add your card" to proceed.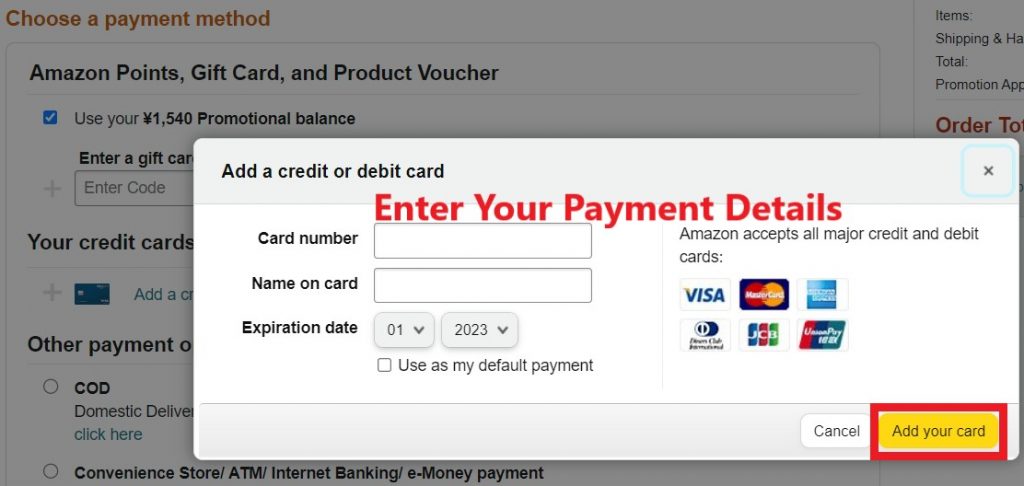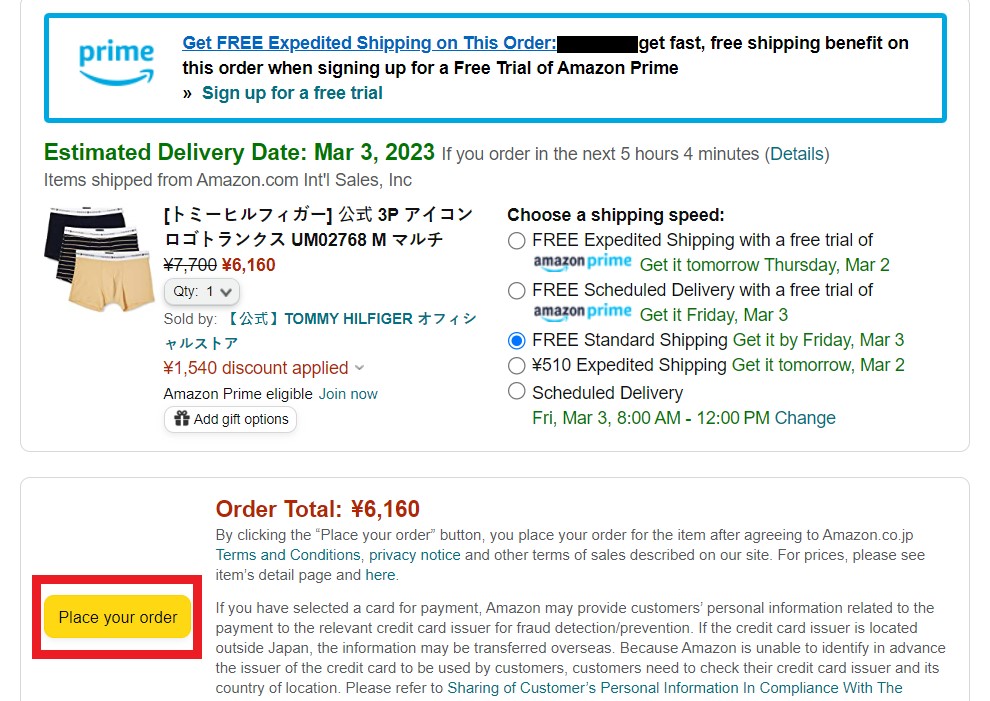 Step 5 : Review your cart items, and you'll have the choice to take advantage of the 30-day free trial of Amazon Prime.
Confirm your order by clicking "Place Your Order".
Ta-da! You'll receive a confirmation email shortly!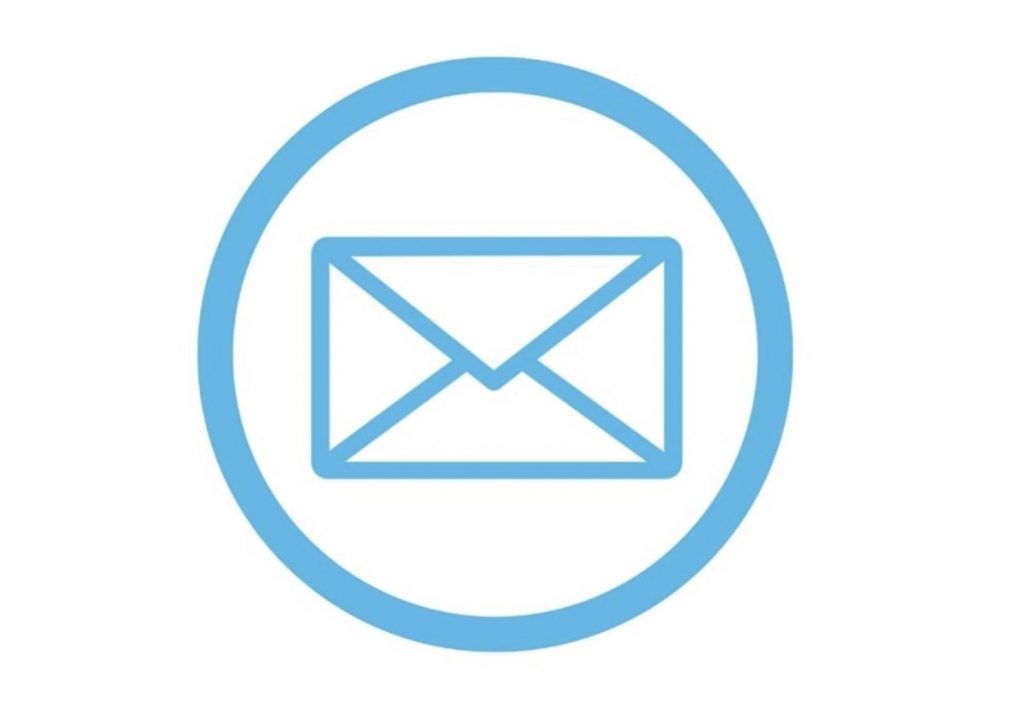 ---