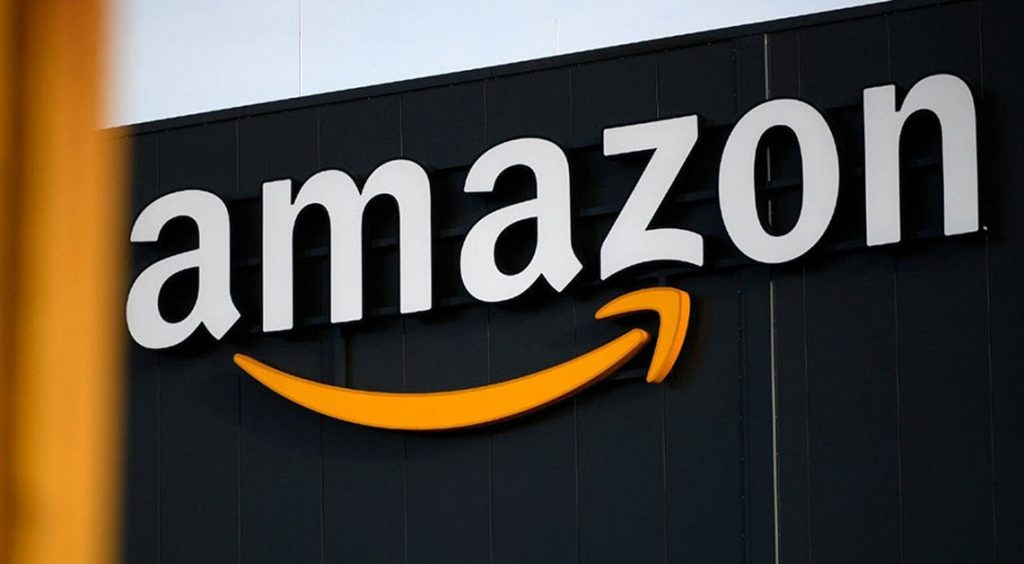 Amazon is the largest e-commerce marketplace where you can shop almost anything from electronics, books, beauty, fashion, home items, baby products, to even big brands! The bad news is, not everything on Amazon UK can be delivered to Singapore, and the international shipping cost is high. Don't worry though, if you have never shopped online on Amazon UK or used parcel forwarding service before, this step-by-step shopping tutorial is for you!
Follow these easy steps and and have your Amazon UK items shipped to Singapore hassle-free! All Amazon online sites are basically the same – don't forget to bookmark this tutorial to shop on any Amazon you like!
Table of Contents:
► Why Shop From Global Amazon?
► List of Different Amazon Sites
► What Can You Shop from Amazon UK?
► Step-by-step Tutorial: How to Shop Amazon UK and Ship to Singapore?
Benefits of Global Amazon Shopping
Oversea online shopping from 6 major countries allows you to buy anything from your favorite brands at the lowest price you can find or with good discounts .


Wider variety and range of products are available, some of them are not able to find in Singapore.


Keep up and take advantage of every foreign shopping events or seasons, such as Black Friday, Amazon Prime Day and more where you can grab great deals!
List of Amazon Sites You Can Shop On!
💡 Tips : Use Google Translate for easier navigation if you wish to shop on Amazon Italy site!
What to Shop from Amazon UK?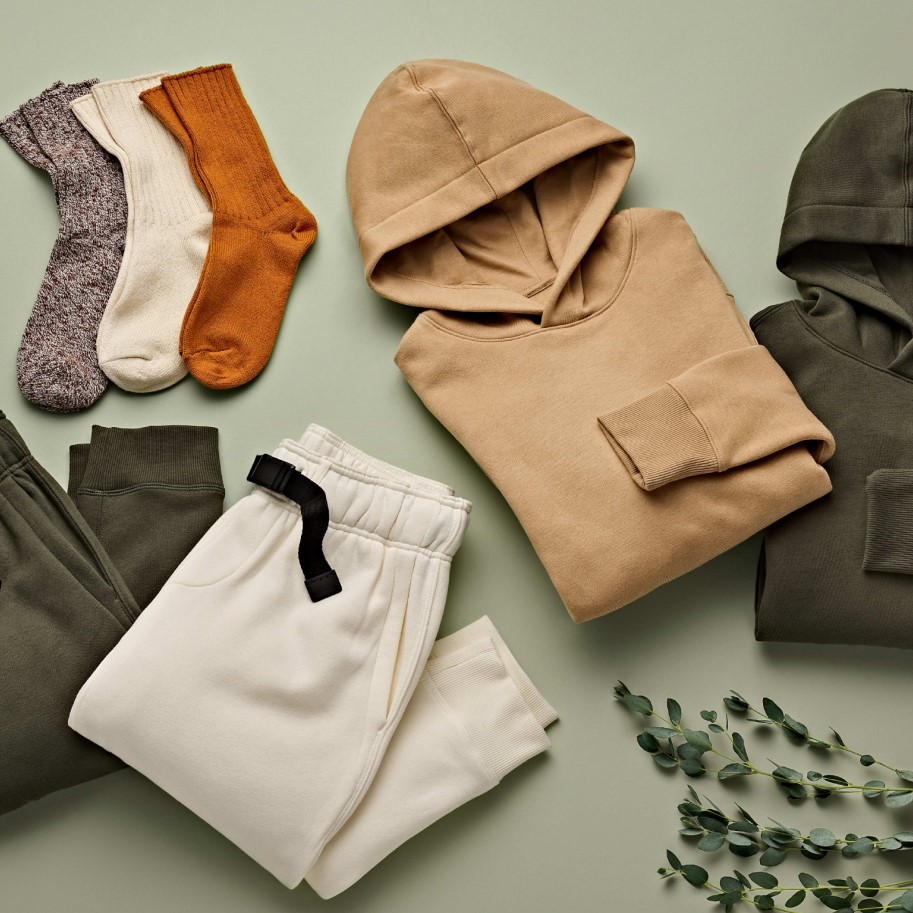 Fashion
You can shop a wide variety of fashion items for less on Amazon UK (yes, including big brands!). From womenswear, menswear, kidswear to activewear and luggage, you can find limited-time deals on many fashion items!
Shop Our Editor's Picks: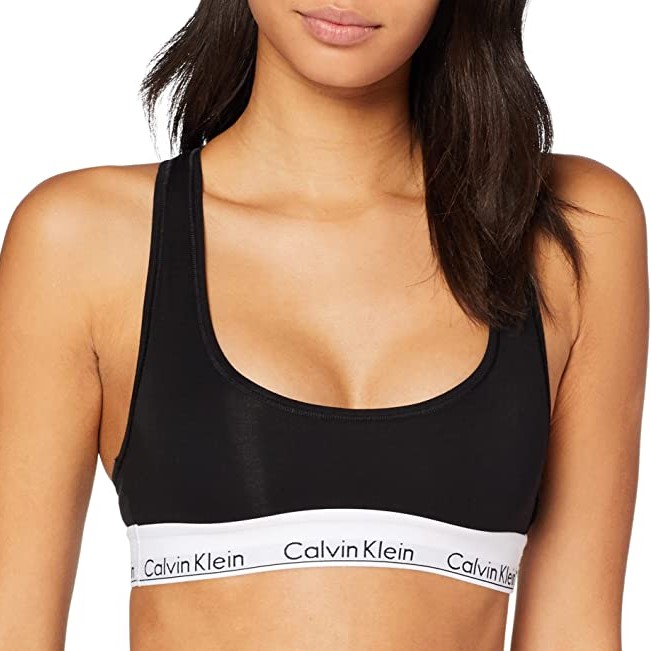 Calvin Klein Women's Bralette
One of the bestsellers at Calvin Klein, with a discounted price! This cotton bralette is breathable and comfortable. The coziest choice for your loungewear!
Price : S$27 (GBP17.50)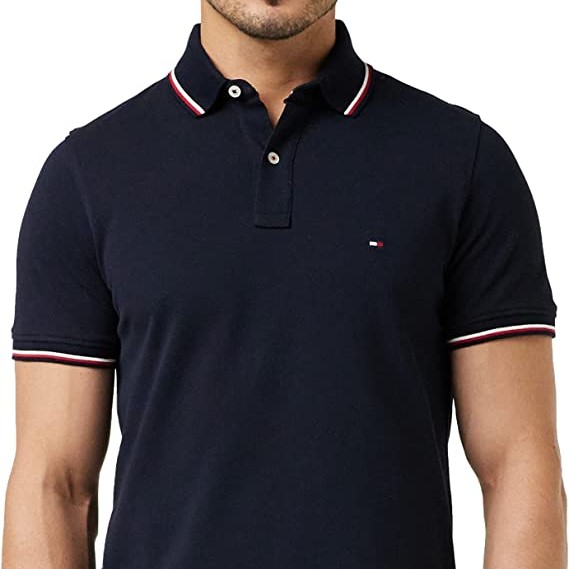 Tommy Hilfiger Men's Slim Polo Shirt
Featuring a timeless style, it's ideal for any smart casual outfits. Head to Amazon UK to shop Tommy Hilfiger for less!
Price : S$66 (GBP41.99)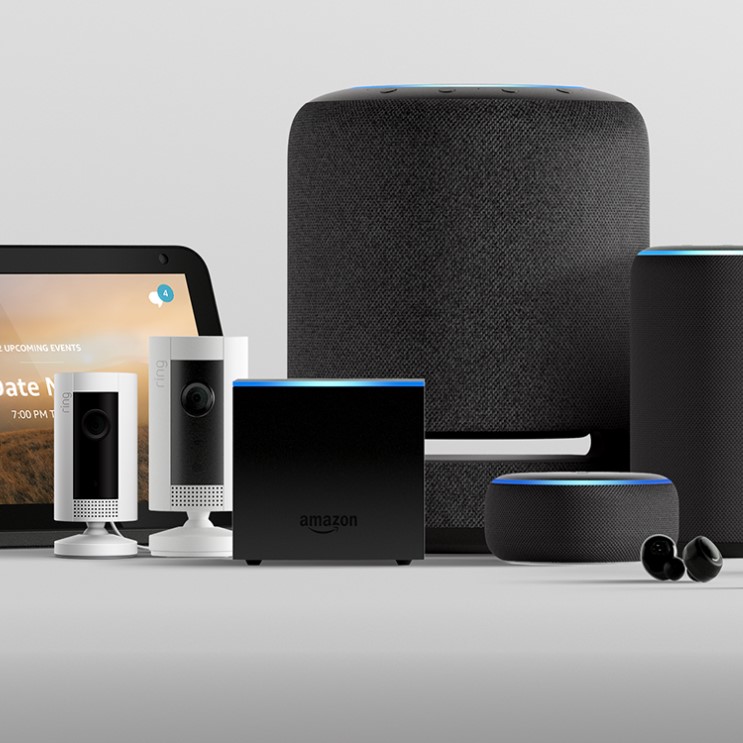 Amazon Devices
Shop on Amazon UK for a wide selection of Amazon devices and accessories that you can't get locally! From Echo, Alexa, Kindle E-readers to Fire tablets, discover popular smart gadgets for your home today!
Shop Our Editor's Picks: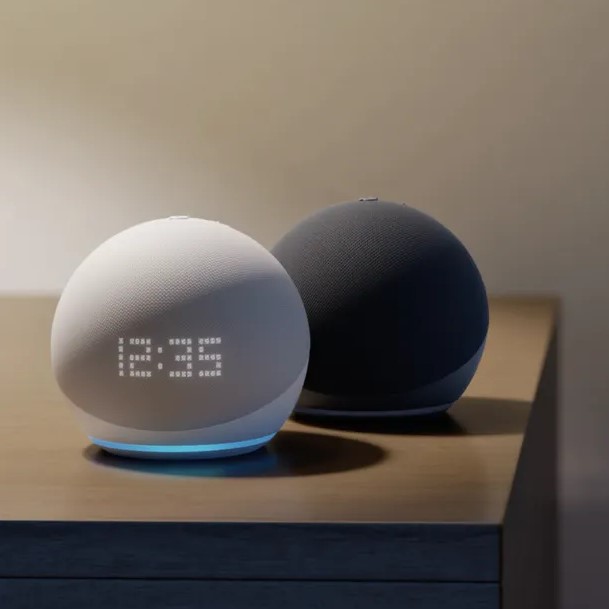 Echo Dot (5th Generation)
Enjoy an improved audio experience and play your favourite music for clearer vocals and vibrant sound in any room!
Price : S$47 (GBP29.99)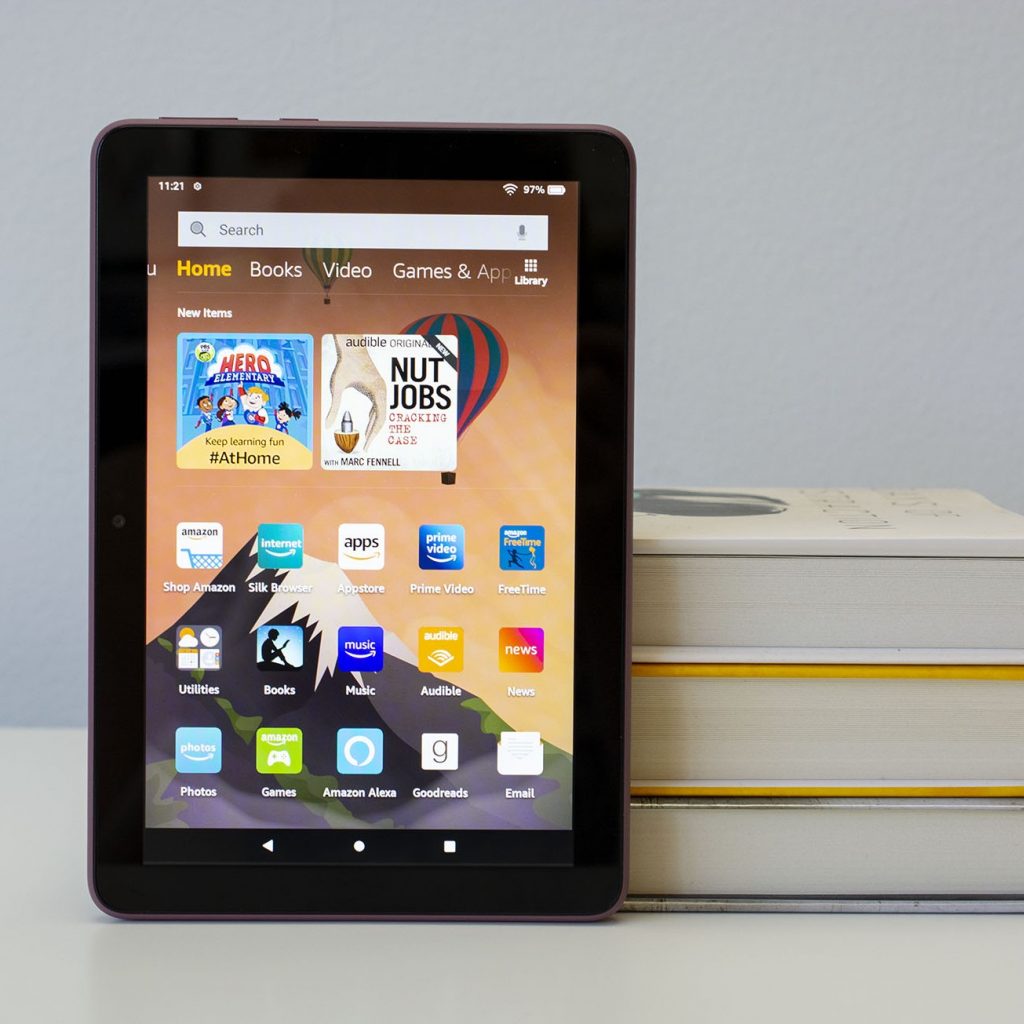 Fire HD 8 Tablet (32GB)
With improved performance compared to previous models, it offers up to 13 hours of reading, browsing, music and video time!
Price : S$159 (GBP99.99)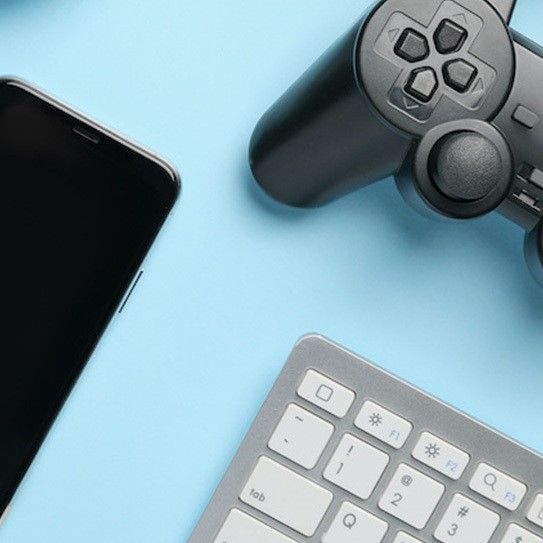 Electronics
Looking for latest tech gadgets with special deals? The electronics store on Amazon UK is the best place to shop for mobile phones, headphones, cameras, home audios and much more!
Lightning deals are happening almost daily!
Shop Our Editor's Picks: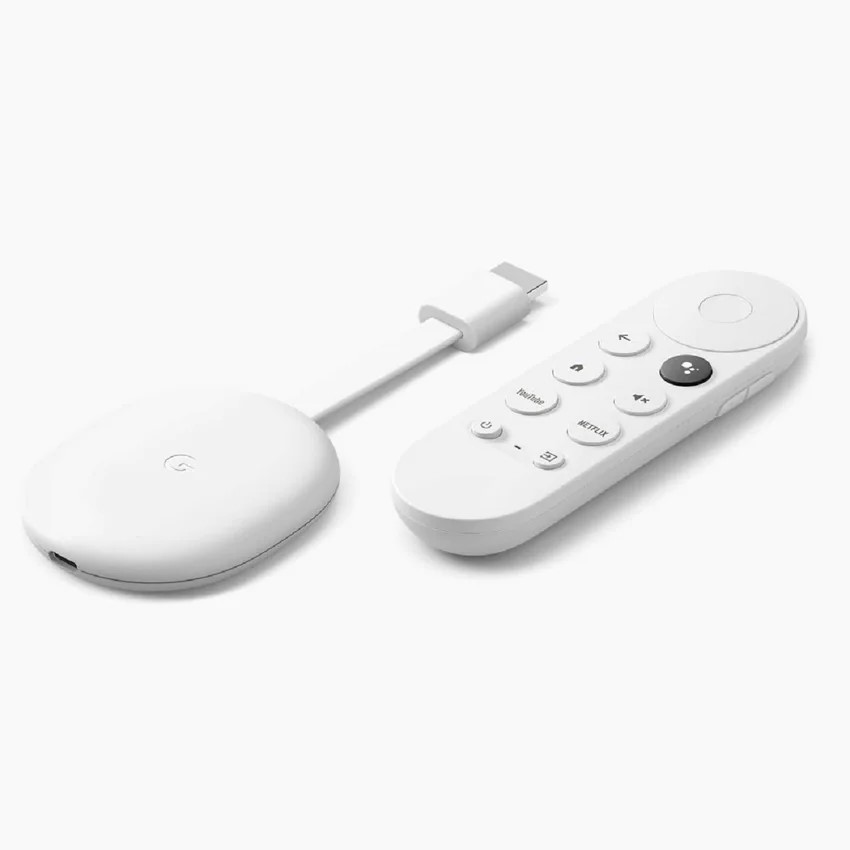 Chromecast with Google TV Streaming (4K)
Google TV combines all the movies and TV shows from all of your favourite into a single screen! Now in clearer 4K picture.
Price : S$94 (GBP59)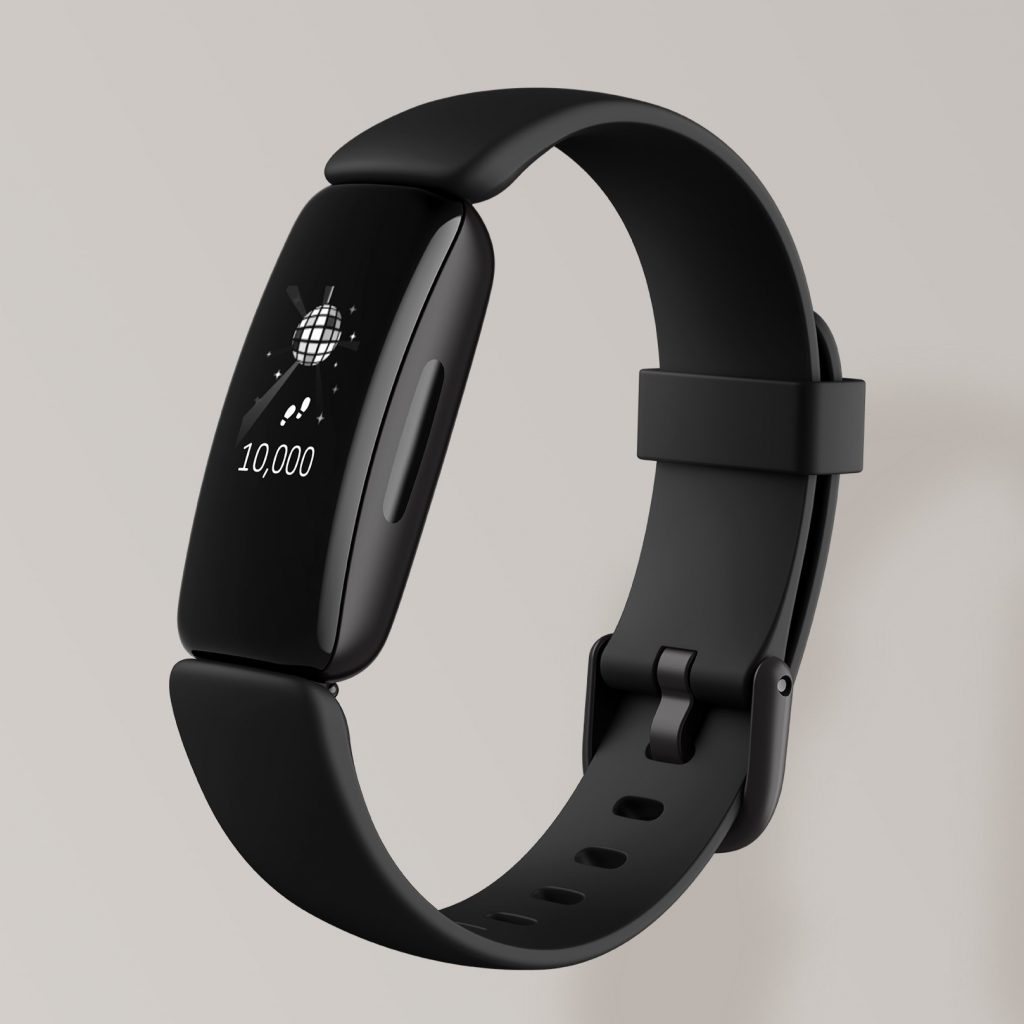 Fitbit Inspire 2 Fitness Tracker
Start your health & fitness journey with this Fitbit tracker! Easy-to-use and monitor your sleep, heart rate and more with up to 10 days of battery!
Price : S$71 (GBP44.99)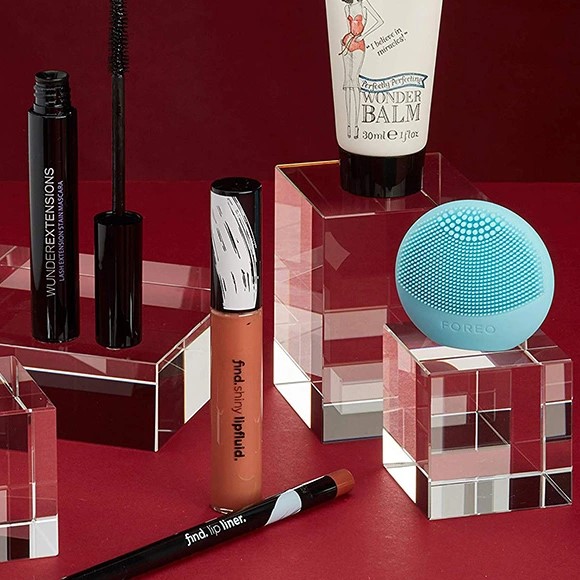 Beauty
Browse a selection of beauty items on Amazon UK! From makeup, skincare to bath and bodycare, you can even shop premium beauty brands for less at Premium Beauty Bundle Deals here!
Shop Our Editor's Picks: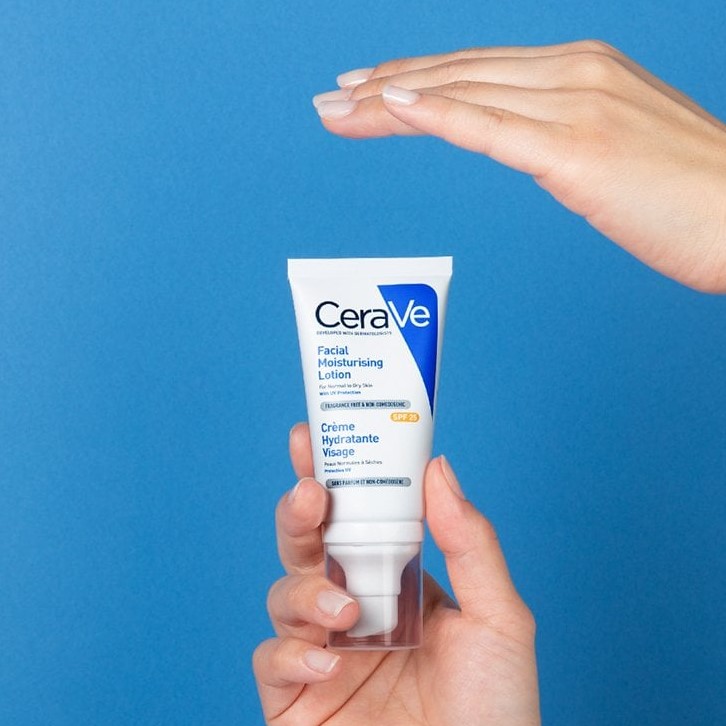 CeraVe AM Facial Moisturising Lotion SPF25
Known for facial cleaners, CeraVe has become TikTok's favourite skincare brand! This lotion helps to protect skin from pollution, with daily-use SPF25 protection! Fragrance-free.
Price : S$18 (GBP11.40)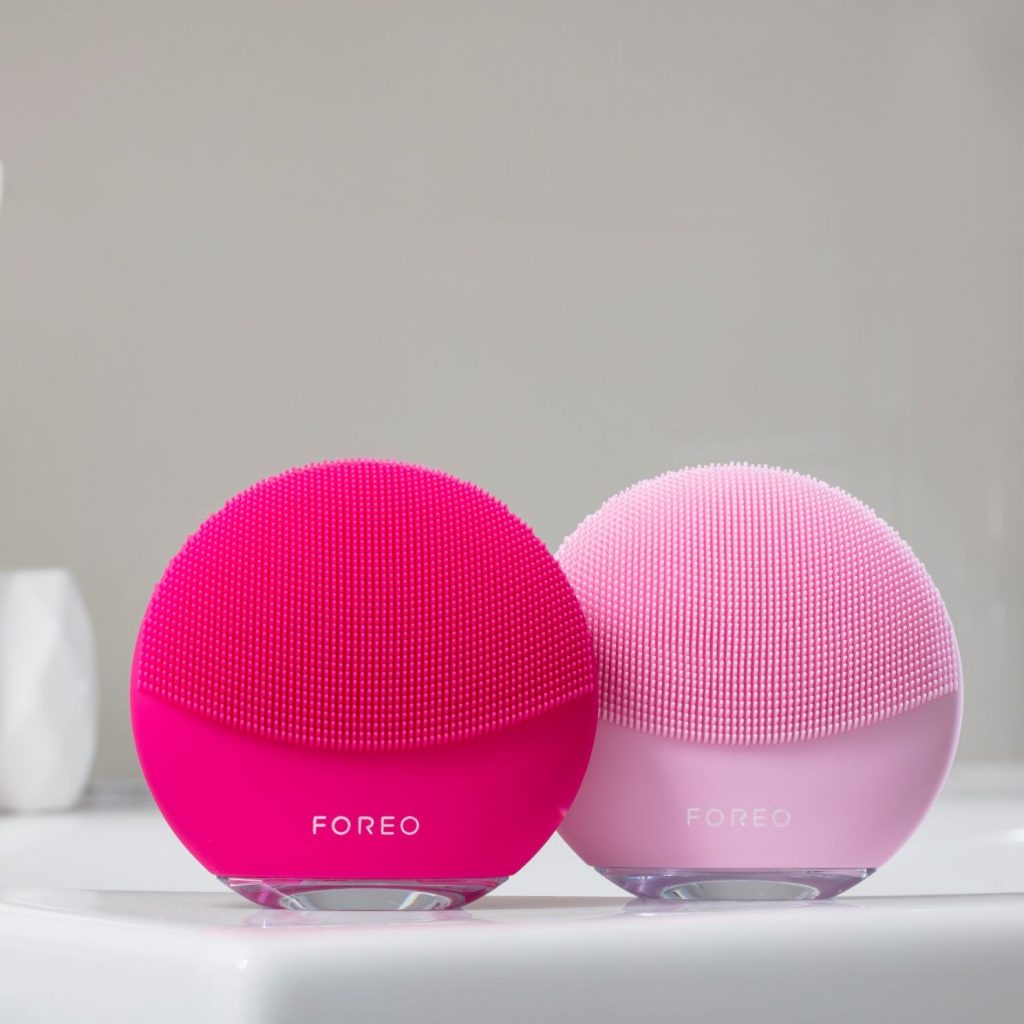 Foreo Luna Mini 2 Facial Cleanser
It comes with soft silicone bristles that helps remove 99.5% of oil, sweat and makeup residue! Up to 300 uses from just 1 single USB charge.
Price : S$123 (GBP77.49)
Shopping Tutorial: How to Shop Amazon UK & Ship to Singapore
– Sign In or Create an Amazon UK Account –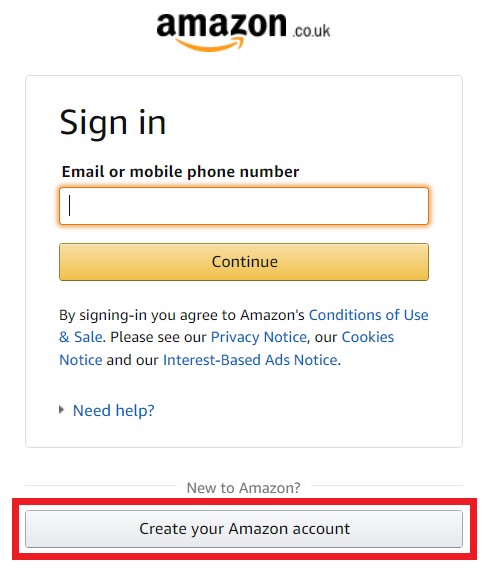 Step 1:Sign into your Amazon account, or create a new one by clicking "Create Your Amazon Account" if you're new to Amazon.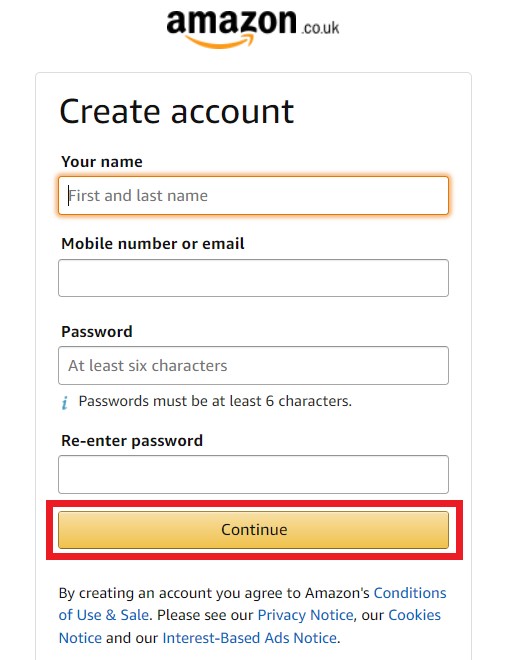 Step 2:Fill in your name, email address and create a password for your account. Click "continue".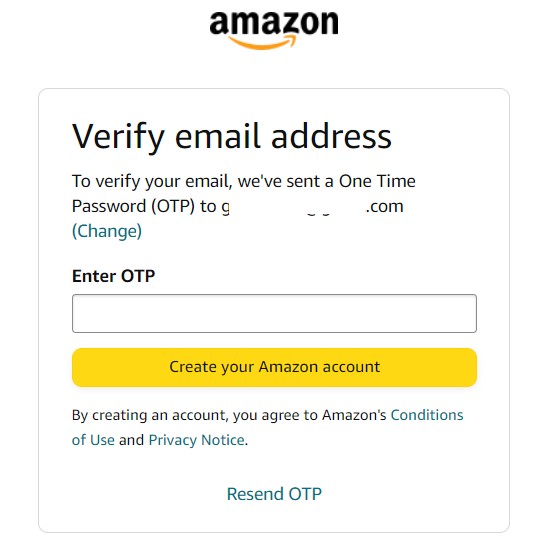 Step 3:Verify your Amazon account with the verification code sent to your email, and you're all set!
💡 Tips : It's free of charge to create an account on Amazon for easier and convenient shopping! You will get invited to try their fast and free delivery with Amazon Prime Trial month. But don't forget to cancel your Prime membership within the first month if you don't want to get charged each month!
– Start Browsing and Shopping –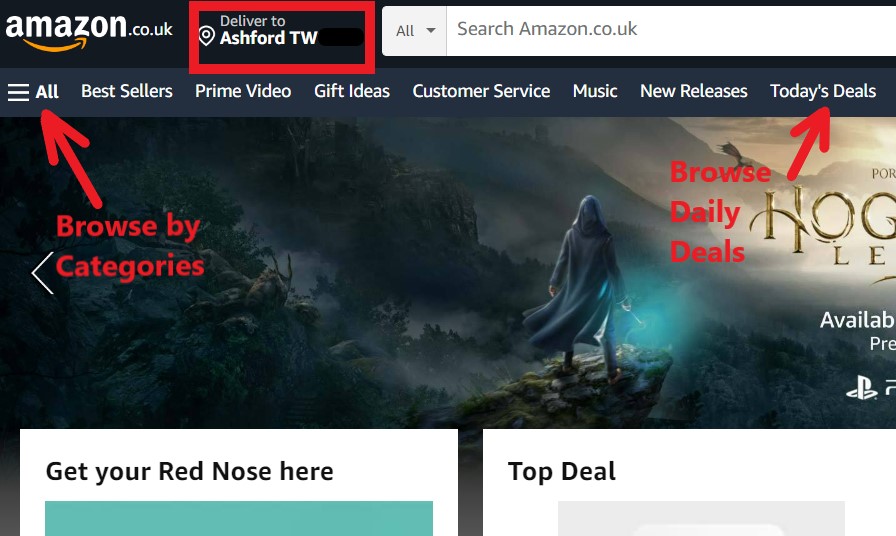 Step 1 : Visit Amazon UK and browse by category (click "All" and scroll down to reach "Shop By Department"), or by entering your item of choice (any brand, product category or specific product) into the search bar.
💡 Tips : As many of the good deals only shipped within the UK, remember to enter the postcode of Buyandship's UK warehouse by clicking "Deliver to" on top left corner in order to see all the products!
Step 2 : If you wish to buy an item, click "Add to cart" if you want to continue to shop or browse for alternatives.
Or click "Buy now" if you want to check out and pay for your item immediately.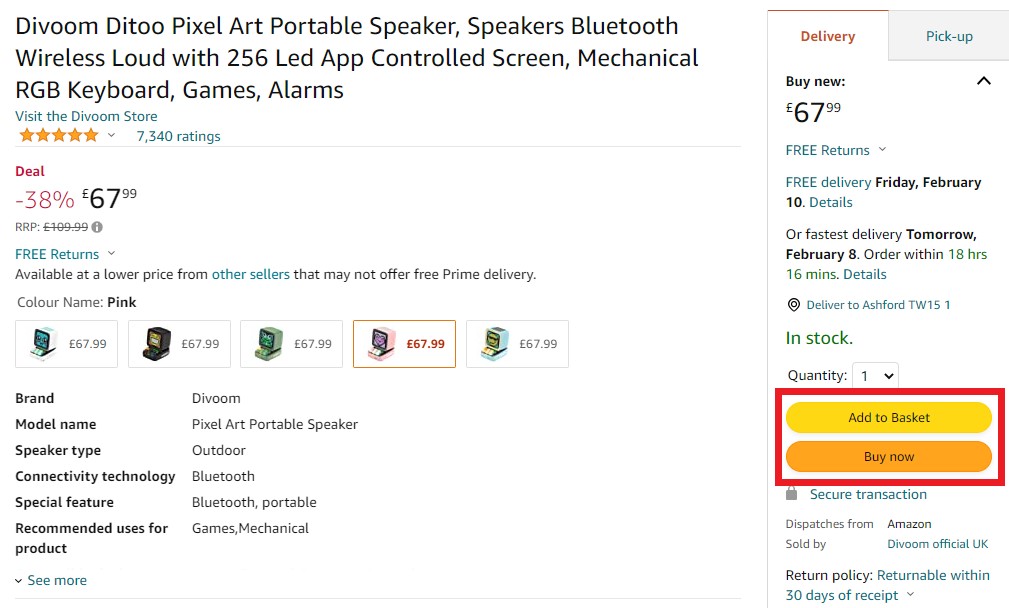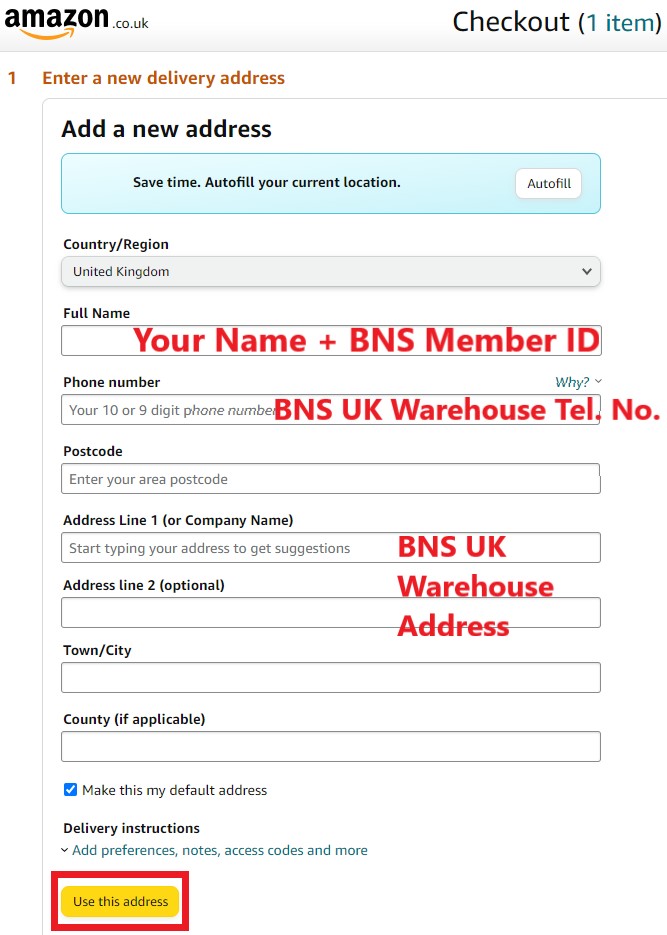 Step 3 : Once you're ready to checkout for your items, go to your cart on top right corner.
Enter your delivery information including your name with BNS member ID, BNS UK warehouse address and contact number.
For delivery address, go to "Overseas Warehouse Address" on your Buyandship member centre and view the information of Buyandship's UK warehouse. Copy and paste the information to the corresponding columns.
Click "Use this address" to proceed.
Step 4 : Add a payment method by entering your credit or debit card details to pay.
Click "Add your card" to proceed.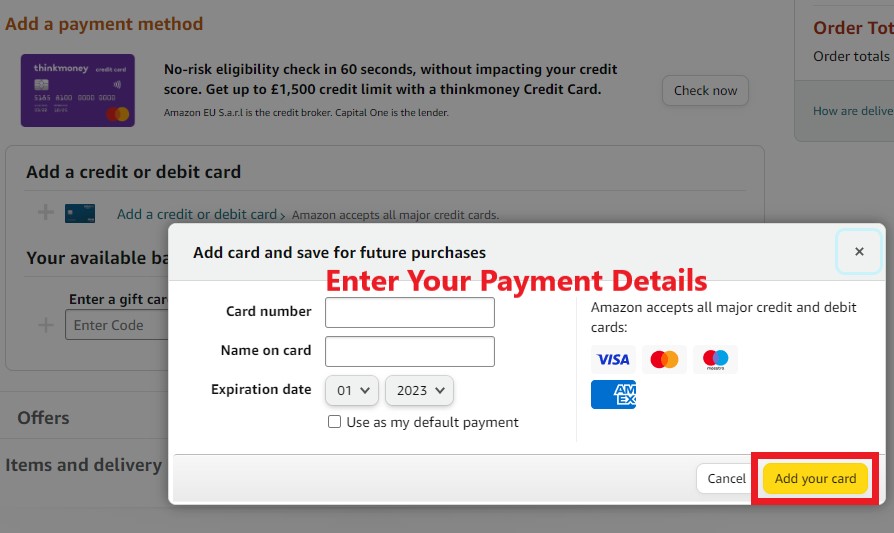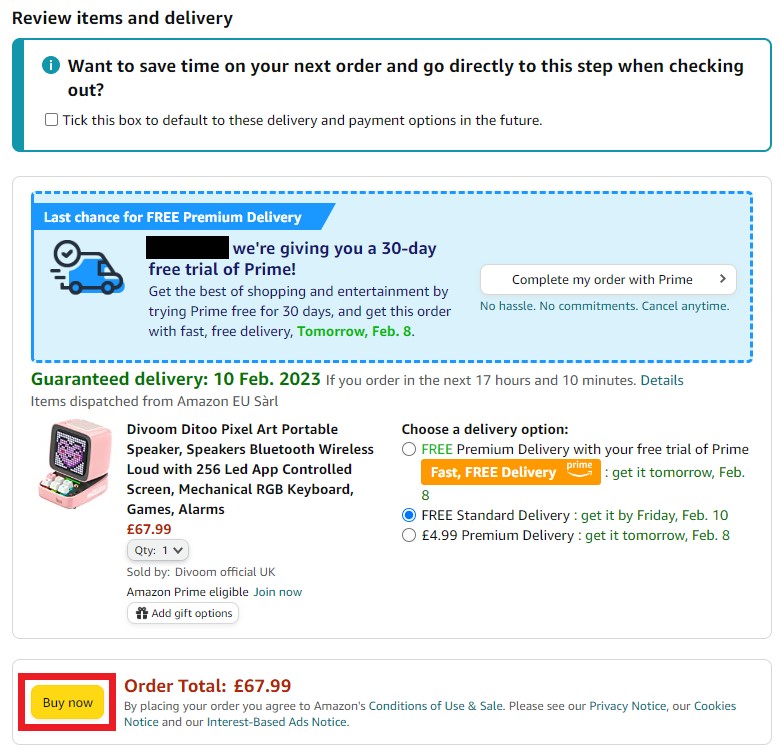 Step 5 : Review your cart items, and you'll have the choice to take advantage of the 30-day free trial of Amazon Prime.
Confirm your order by clicking "Buy Now".
Ta-da! You'll receive a confirmation email shortly!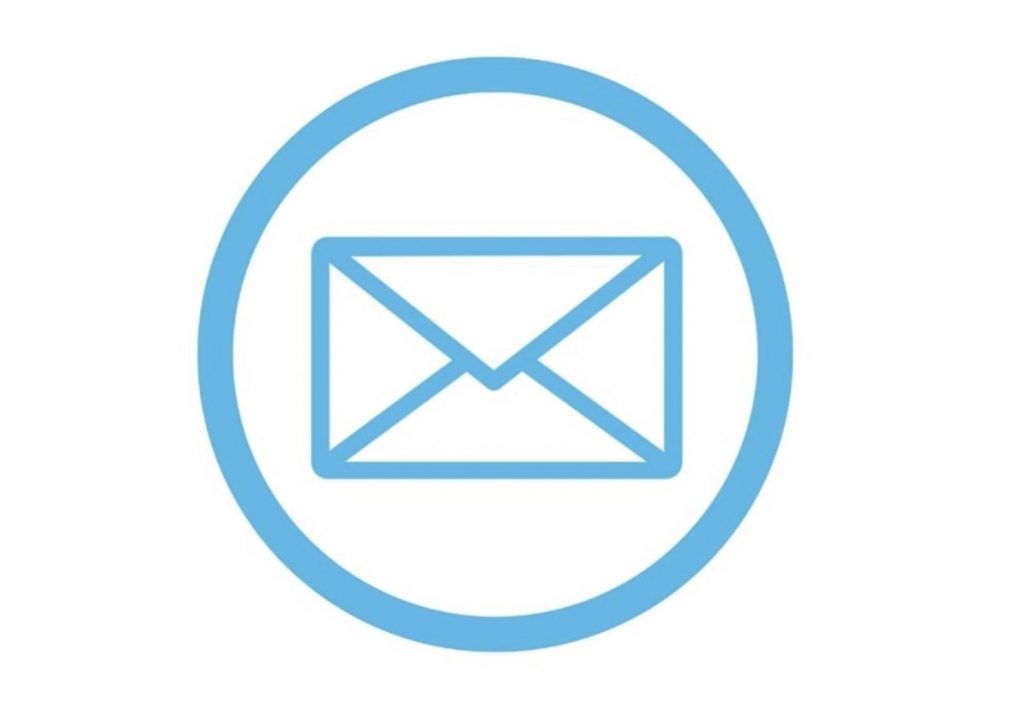 ---