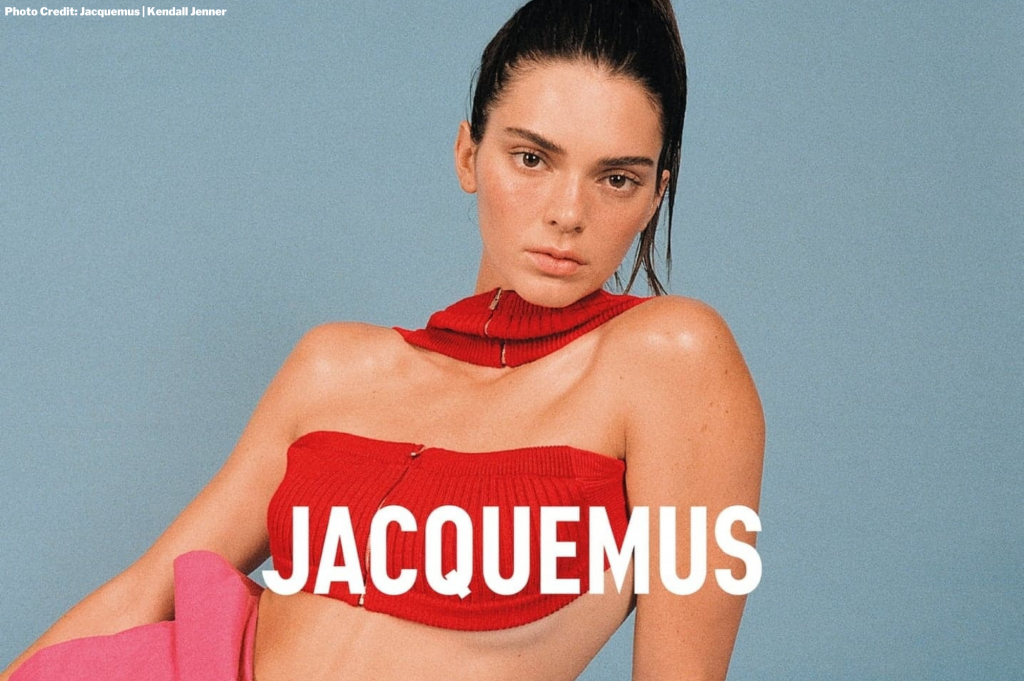 With Euro's FOREX Rate hitting its lowest, this is probably the best chance to get your Luxury Fix directly from Italy. If you're in the mood to shop for something fancy, may we introduce you to Mytheresa Italy? It's one of the top luxury fashion destinations by our members where you can snag your favorite designer brands like Jacquemus for a more affordable price! Get the latest Collections from Jacquemus at Exclusive Prices from Mytheresa!
Shop Jacquemus From Mytheresa Italy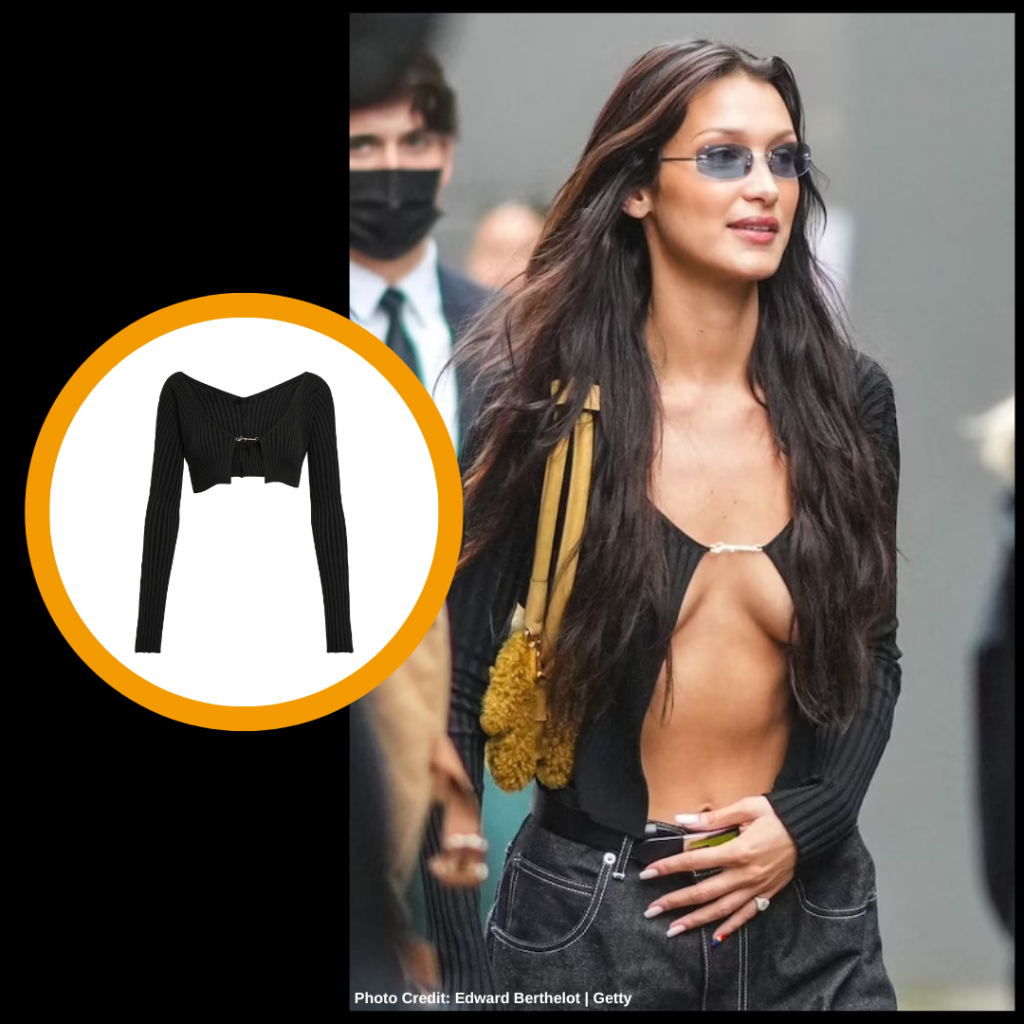 Bella Hadid
JACQUEMUS Pralù Cardigan in Ribbed Knit – Black
The trend of the micro-sized cardigan pioneered by supermodels like Bella Hadid herself is one of the few styles that are destined to last~ fresh from the La Maille collection, channel your inner Bella and flaunt your confidence with this Ribbed Knit Cardigan!
Mytheresa Italy Price: SGD 330 (€ 235)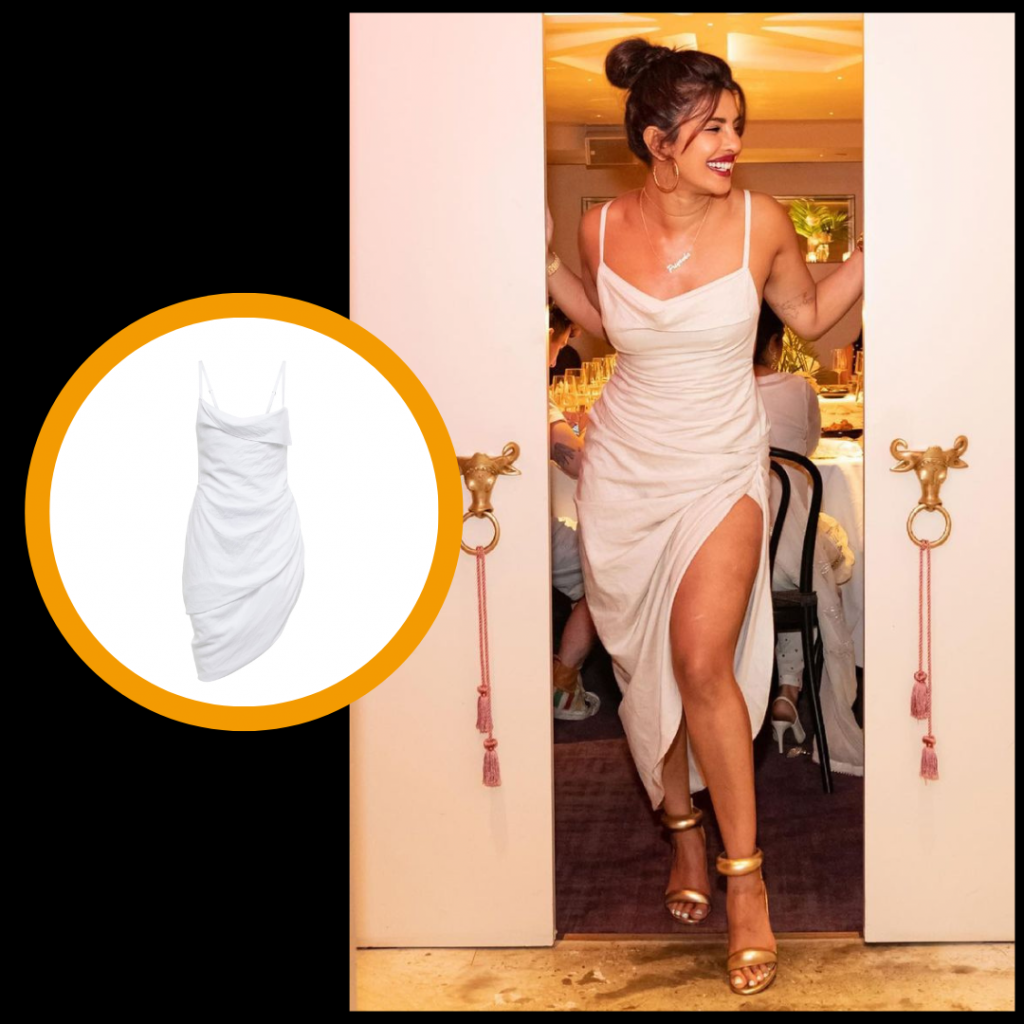 Priyanka Chopra
JACQUEMUS Saudade Minidres in Voile
The white minidress La Robe Saudade takes up one of the highlights of Jacquemus' L'Annee 1997 fashion show. Now that it's back in style, emanate elegance and grace when you wear this at a friend's intimate party.
Mytheresa Italy Price: SGD 829 (€ 590)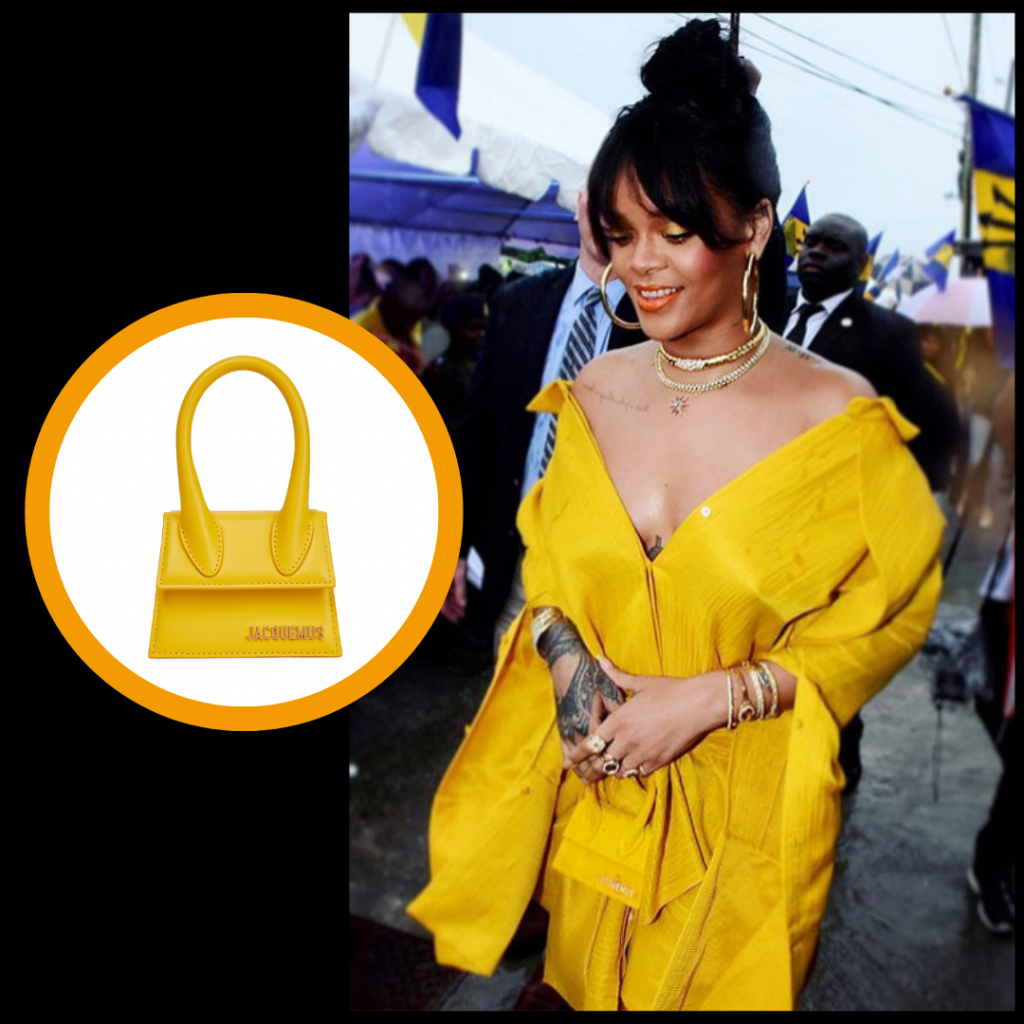 Rihanna
JACQUEMUS Le Chiquito Leather Bag
Let yourself be overwhelmed by the mini-craze of the season with the new Le Chiquito bag in yellow leather. Signed by the golden metal logo on the bottom, it can be worn both by hand and over the shoulder for any looks.
Mytheresa Italy Price: SGD 632 (€ 450)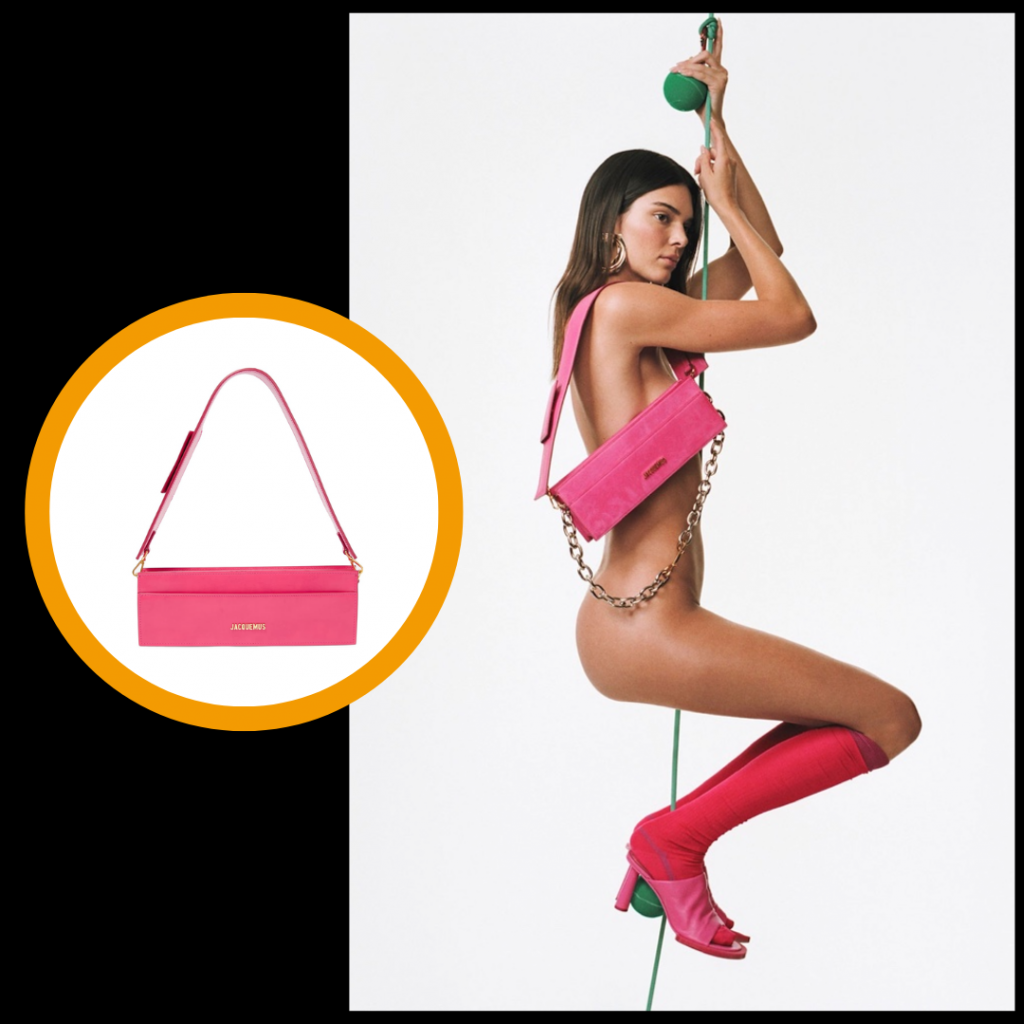 Kendall Jenner
JACQUEMUS Le Ciuciu Leather Shoulder Bag
The Le Ciuciu shoulder bag from Jacquemus has a slim silhouette and can be worn as a clutch too. Made in Italy from leather, it's finished with two removable shoulder straps – one leather and the other a silver-tone chain link strap.
Mytheresa Italy Price: SGD 1,005 (€ 715)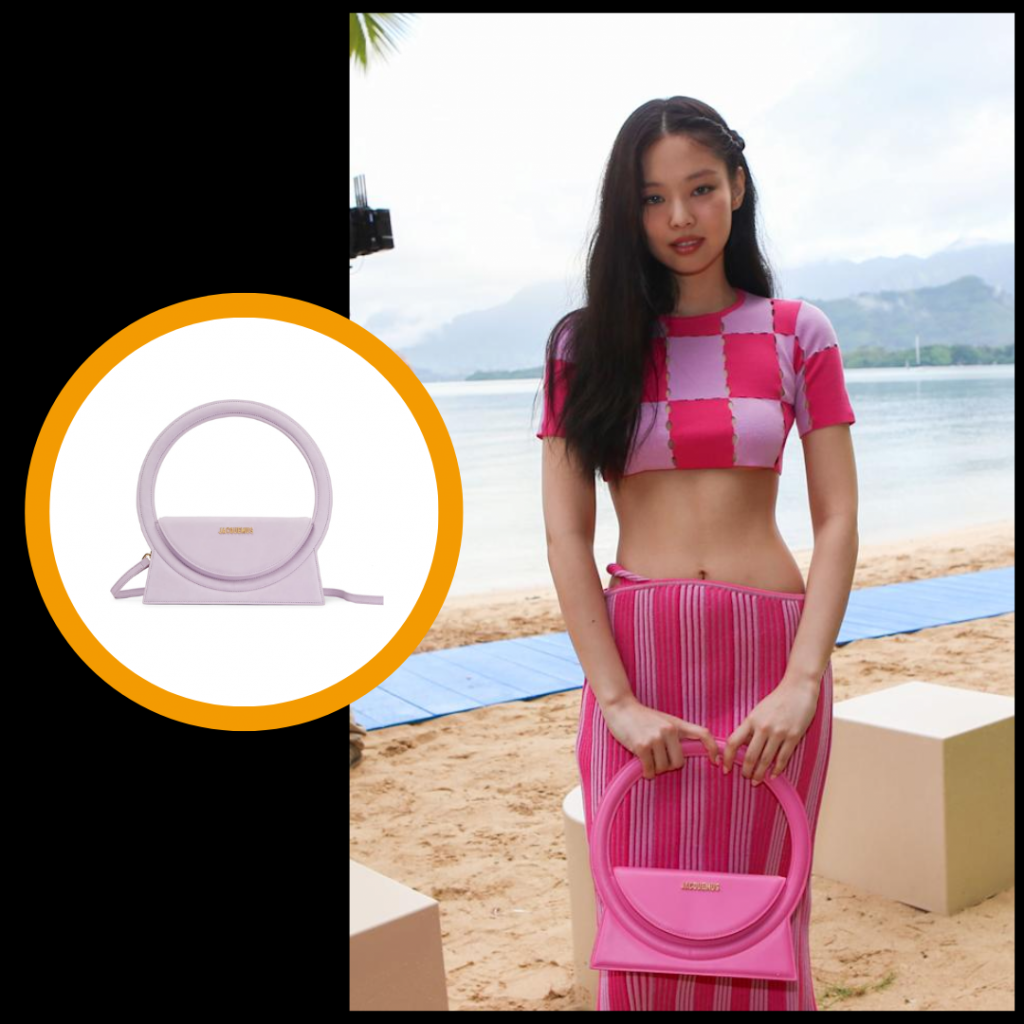 BlackPink's Kim Jennie
JACQUEMUS Le Sac Round Shoulder Bag
Le Sac Rond by Jacquemus is an unmistakable shoulder bag characterized by the iconic circular handle. This purple version in suede calfskin features a flap with magnetic closure on which the golden metal brand logo stands out.
Mytheresa Italy Price: SGD 1,005 (€ 715)