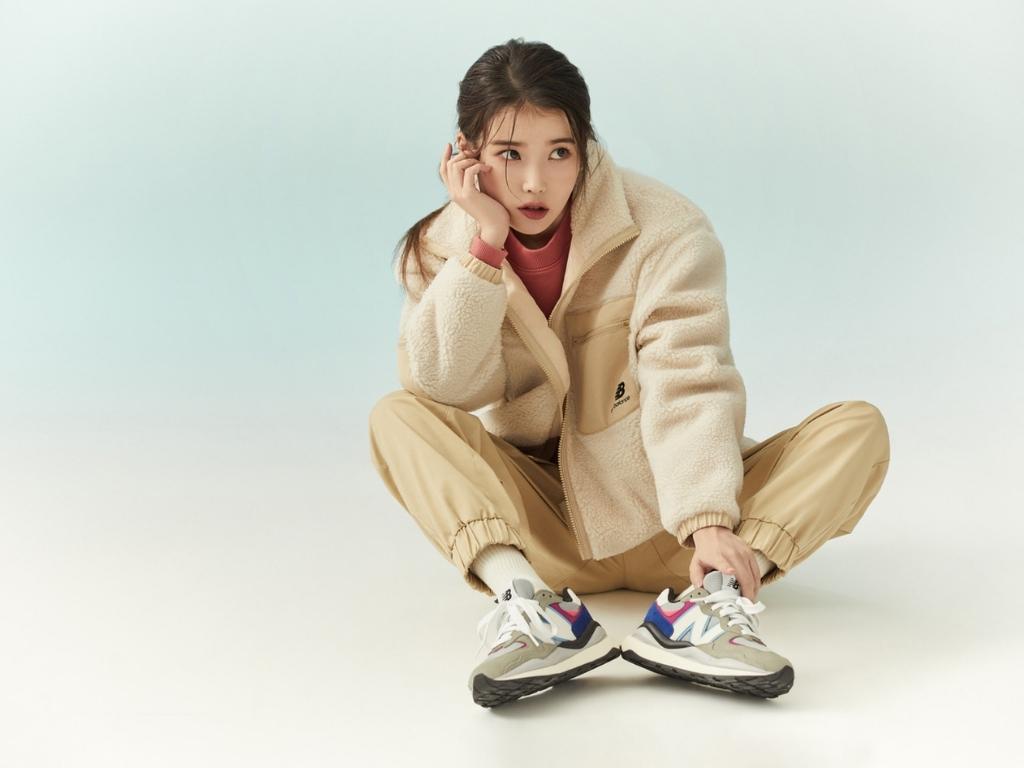 When it comes to the most popular shoes recently, they must be chunky sneakers! Don't think that they are already outdated! Korean celebrities often wear them in their private time.
Chunky sneakers are another name for retro sneakers. In recent years, major fashion brands have also launched chunky sneakers, which have successfully brought the rave of chunky sneakers back. These bulky sneakers are so popular because they can improve the proportions and make your legs look longer and taller.
Chunky sneakers can optimize the shape of the legs; they are also effortless to match. Even when you wear only a white tee and jeans, you look trendier with chunky sneakers. Let's learn from the mix and match from Blackpink Jisoo and IU. Isn't it impressive!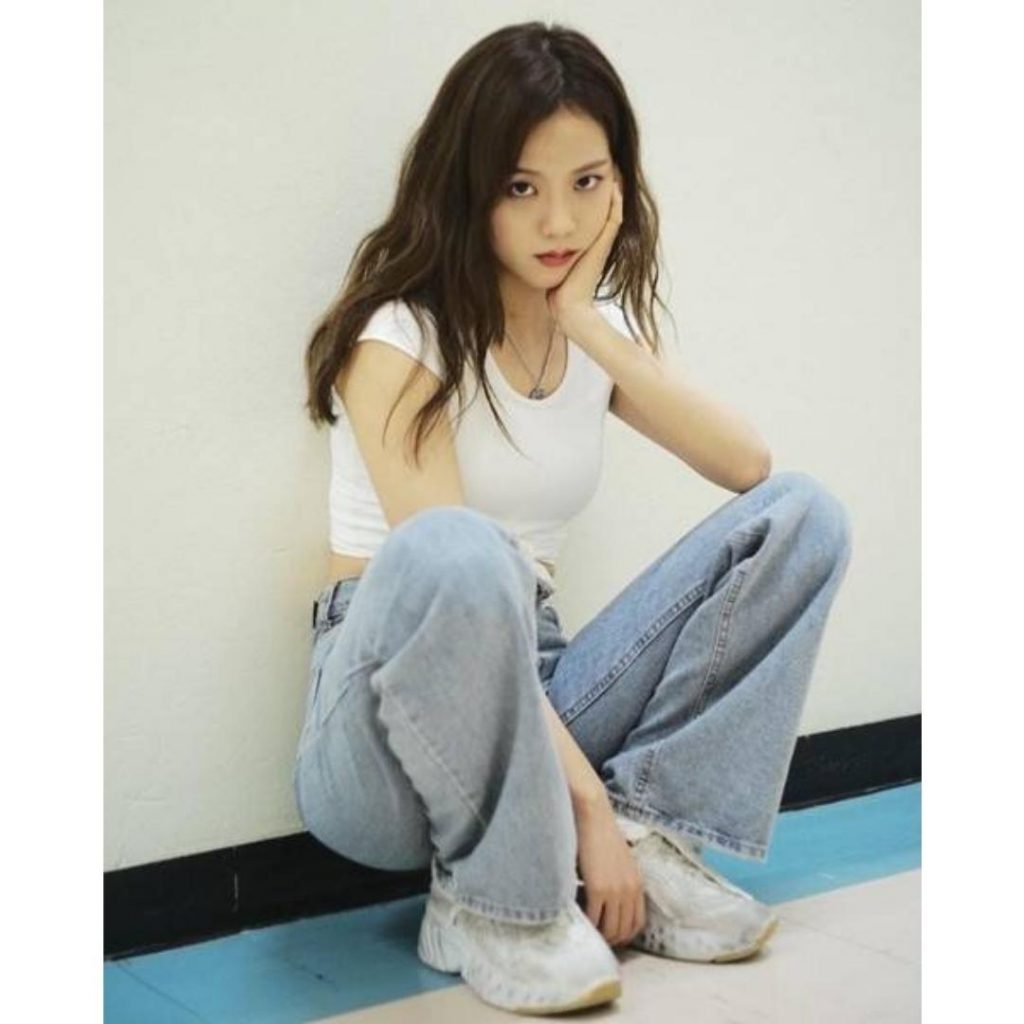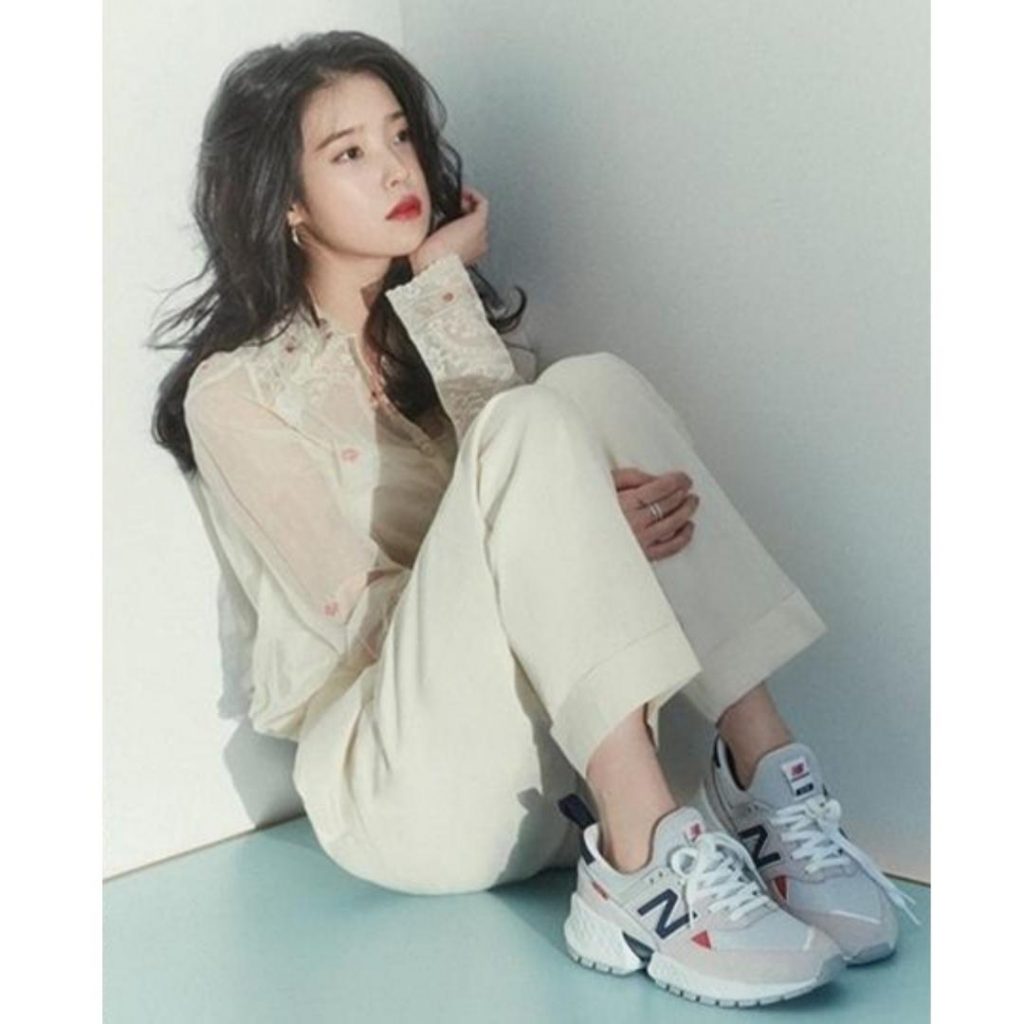 If you want to buy a pair of chunky sneakers, you don't have to shop from Balenciaga, Gucci or Dior. Many sports brands also launch chunky sneakers. It is recommended that you go to Zappos US, which has countless collections of the shoe brand. We picked five low-priced chunky sneakers in a different color for you, and some of them are still on sale!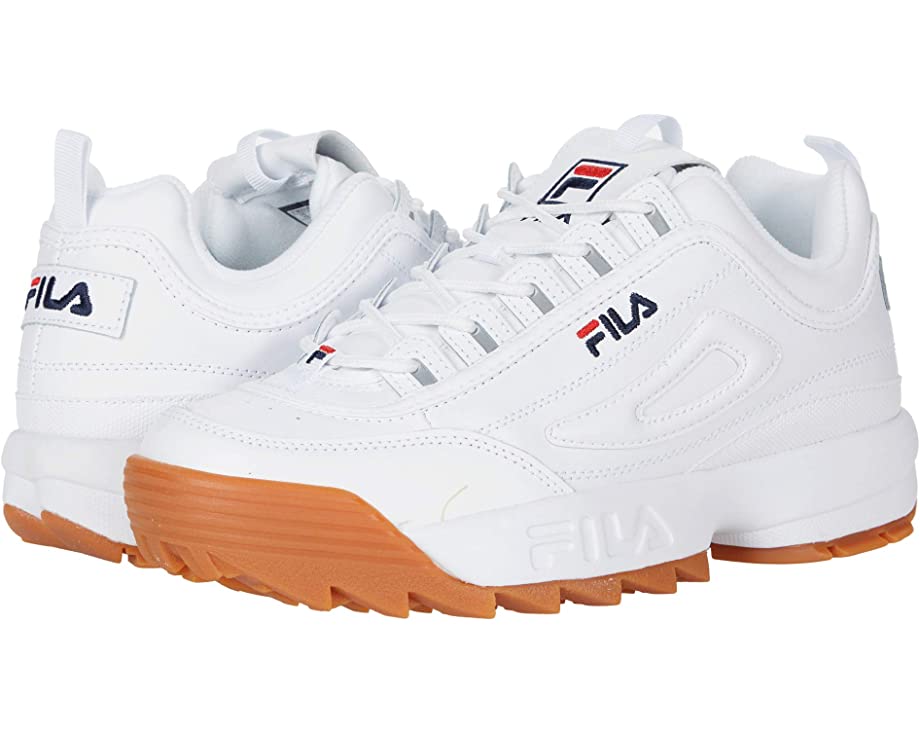 When it comes to chunky sneakers, you must consider FILA. The all-white shoe body perfectly matched the brand logo on the tongue, quarter, and back counter. The color consists of red, white and blue will never go wrong. The synthetic outsole makes it look more layering.
SG Price:SGD148
US Price:SGD81.23(USD59.99)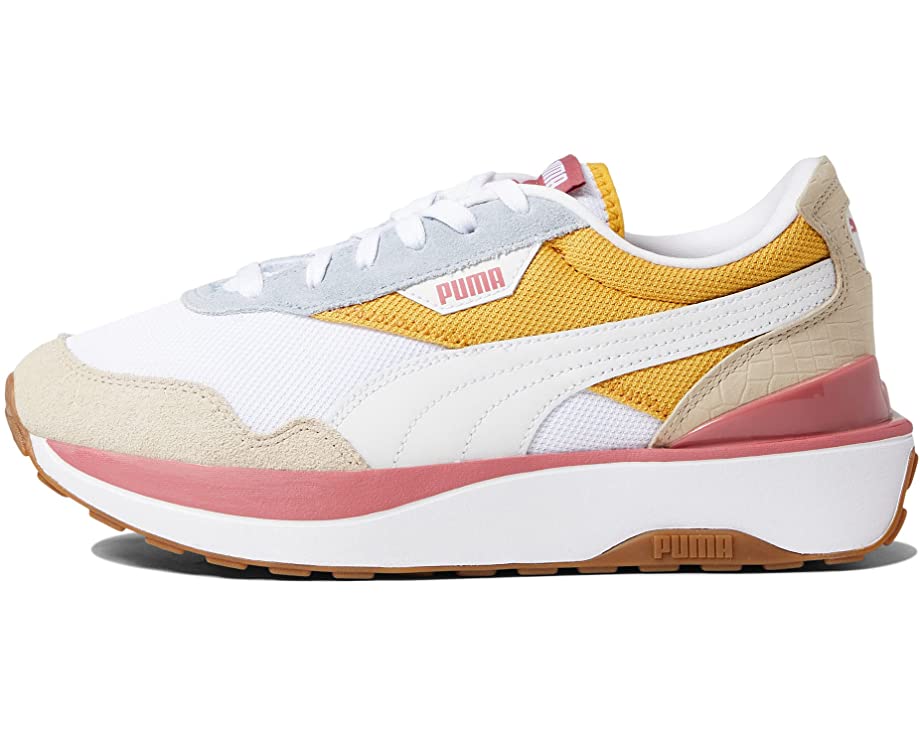 PUMA Cruise Rider Bright Heights
If you don't like all-white sneakers, you can consider this pair in pink and yellow. It has a very harmonious and girly color tone. Even if you wear clothes in a plain color, they will not be dull. The design of the sole makes it look more streamlined.
SG Price:SGD159
US Price:SGD115.10(USD85.00)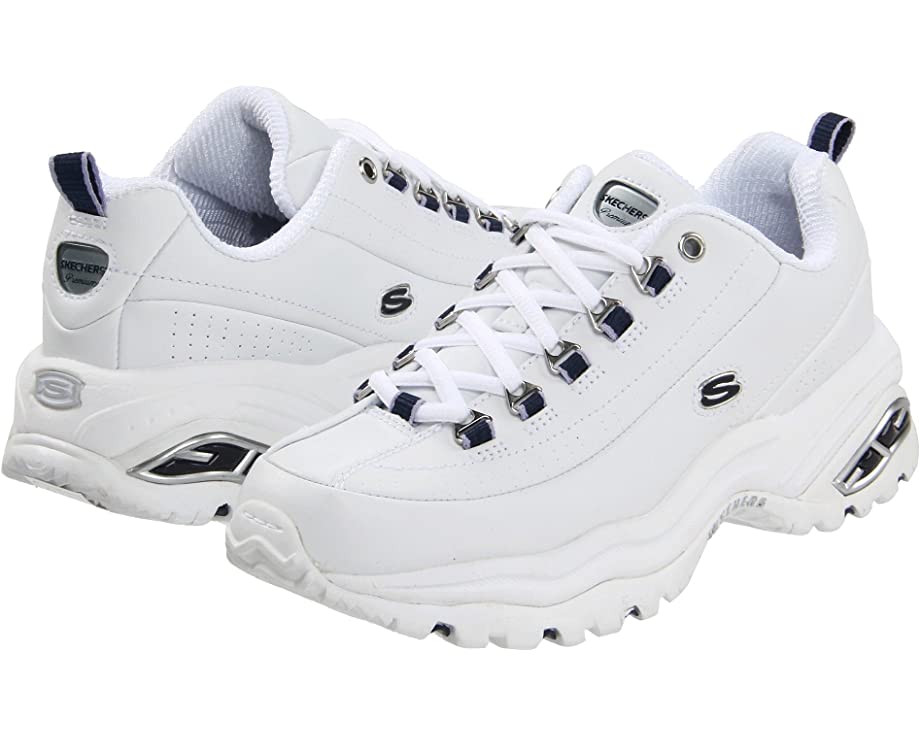 SKECHERS chunky sneakers are a pair of must-haves for everyone! The upper leather features small navy details, and the design is minimal yet chic. It also got a thick insole, which means a perfect fit for petite girls!
SG Price:SGD159
US Price:SGD81.24(USD60.00)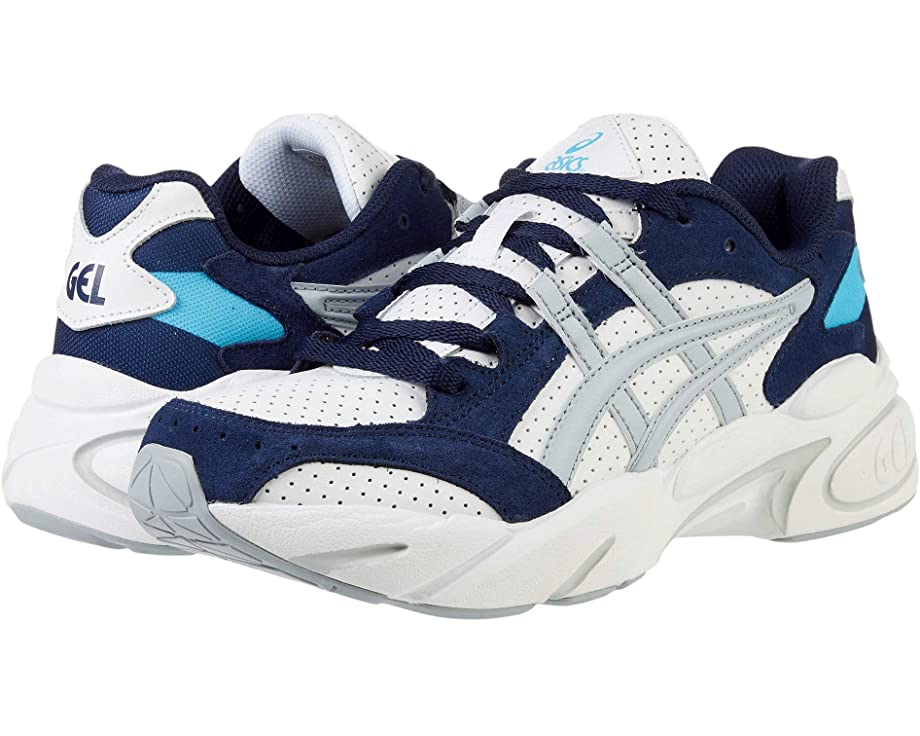 Gel series of Asics is also one of the most popular chunky sneakers. The blue and white color tone is most suitable for wearing jeans. Small holes on the leather upper provide breathable wear. If you care about comfortability, you should buy this one!
Not available in Singapore
US Price:SGD88.55(USD65.40)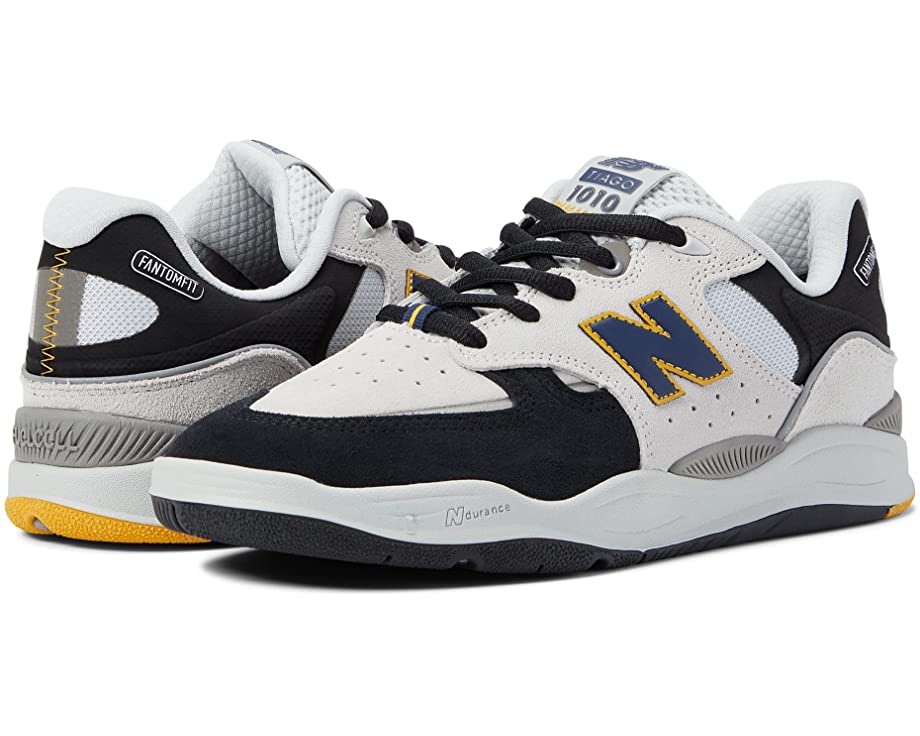 New Balance Numeric 1010 – Tiago Lemos
This pair of chunky sneakers adopts the nostalgic design of the 90s. It can be worn to match clothes, but it also has no problem with skateboarding. It is very durable and grippy.
Not available in Singapore
US Price:SGD148.93(USD109.99)
---
Sign up a Zappos account
Step 1:Click "Sign in / Register" at the top right-handed side of the homepage.
Step 2:If you already have an Amazon or Google account, you could click the corresponding button to register quickly. If you don't have an Amazon or Google account, please click "CREATE YOUR OWN ZAPPOS ACCOUNT"
Step 3:Fill in the required personal information, set a password, and click "Create your Zappos Account" to complete the registration.
Step 4:After completing the registration, you can choose whether to become a Zappos VIP and receive Zappos discount email messages depending on your needs, and now you are free to go shopping!
Ship with Buyandship
Step 1:Pick your favourite product, choose the right size, and add it to the shopping cart.
Step 2:Click the shopping basket in the top right-handed corner and check the order. Click "Proceed to Checkout" to enter the payment process after confirming that the order is correct.
Step 3:
Open the "Overseas Warehouse Address" on the Buyandship website and choose "United States," then copy the information of Buyandship's US warehouse and fill in the appropriate columns, click "SHIP TO THIS ADDRESS" after completion. *If you need to use the discount code, remember to enter the code at this step!
Step 4:Enter your credit card information and save it for your next purchase~
Finally, check again whether the address and purchases are correct. If you do not need to modify the information, you can click "Place Order" to make payment!
Reminder: Remember to declare the parcels on Buyandship website after the order are shipped!