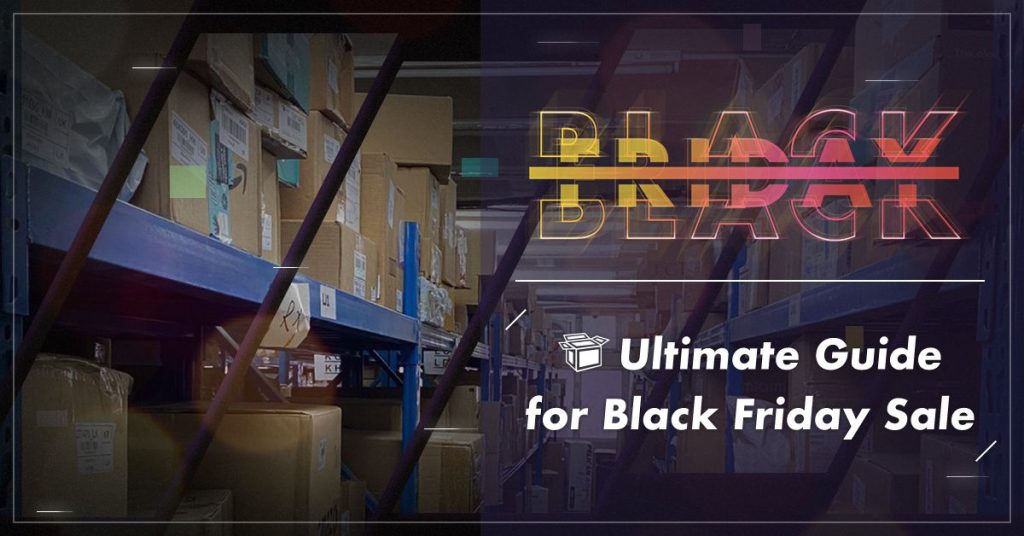 Black Friday is coming soon—in fact, it's coming this Friday! So, have you prepared any wishlist that you're going to purchase this year on Black Friday? If you haven't, we highly encourage you to start preparing because this year deals are going to be insane!
In case you are not sure how to start or what to prepare for this great shopping event, you're in the right place as we're about to show you in this post. Keep scrolling to read our ultimate guide on how to shop and what to prepare for the crazy Black Friday sale!
---
This year Black Friday falls on the 26 November—which is this Friday! By this date, most online stores will have clothes, footwear, baby products, toys, personal care, and sports/outdoor equipment at a discount—as a precursor to Black Friday.
Most, if not all, major online stores will launch its "One Day Deals" or "24-Hour Only Flash Sale" events on this day. Don't miss out on your favorite stores and brands and shop during these limited-time offers to bag the bargains.
The sale doesn't end just there. Cyber Monday will follow on 29 November 2020 US time, where electronic and home appliances are on discount or offer! Of course, Cyber Monday isn't just all tech and gadgets – online stores carrying fashion and home goods tend to continue its sale offers to this day.
NOTE:
Some stores only offer either Black Friday OR Cyber Monday sales!
Sales Start Time At a Glance (Singapore Local Time)
Thanksgiving Sale: 25 November 2020 (25 November 2020, Thursday 3:00PM)
Black Friday Sale: 26 November 2020 (26 November 2020, Friday 3:00PM)
Cyber Monday Sale: 29 November 2020 (29 December 2020, Monday 3:00PM)
---
2. Prepare Your Shopping List, Make Your Black Friday Shopping Game Strong
Markup your wishlist, be your own Santa 🙂 Also, open a customer account at the online shop beforehand, so that when the time comes, everything will be a click away from checkout.
TIPS:
Pre-fill the relevant Buyandship warehouse address as your shipping address. When you checkout, you can be a step faster than everyone else, which means your shipment will be at our warehouse and then delivered to you sooner than others!
---
3. Identify Payment Methods and Prepare Multiple Payment Option
Some overseas online stores accept foreign credit/debit cards, while some only accept PayPal as a payment method. To avoid payment issues, prepare multiple payment options before the Black Friday period and make sure that your credit cards are not blocked from making overseas transactions.
At the same time, remember to prepare multiple valid credit cards in advance. It is recommended to use a credit card that has successfully made purchases on foreign websites, or you can apply for a higher purchase limit in advance if necessary. Don't have a PayPal account? Sign up for one now to avoid wasting precious minutes of your shopping time!
---
A. Potential Address Issues
If an error message occurs when you try to fill in our U.S. warehouse address, you can try to enter 13822, Northeast Airport Way in another format. If there is no space to add your Buyandship user ID to your name, or your address, please try to add it to the "Address Line 2".
REMINDER:
It's a MUST to add in your Buyandship user ID so we can identify your parcel.
—
B. Correct Use of Zip Code
Please note that the only and correct ZIP Code of our U.S. warehouse is 97251-9614. Alternatively, you can use 97251 if the shopping site only allows a 5-digit ZIP Code. Please do double check if your pre-filled delivery address on your customer account on shopping sites is up-to-date.
—
C. About Billing Address
If you want to use our warehouse address as the Billing Address for your order, please use your real name. In some cases, your transactions will be rejected when you use our warehouse address as the Billing Address. If it happens, please use your own and real local address as the Billing Address instead.
—
D. On-time Declaration & Check-in Time
Remember to declare your parcels once you have received the tracking no.! As long as you remember to declare the shipment on time and accurately (before your shipment arrives at the warehouse), our colleagues at the U.S. warehouse shall be able to handle your shipment as quickly as possible. Due to the high volume of orders during the entire December, the check-in time of your parcel may take longer than usual. Please be patient and contact our Customer service, in case your parcel hasn't been checked in after a few days. If you haven't declared your parcel before its arrival at the warehouse, the check-in time of your parcel will be delayed for 3-5 working days as priority will be given to those pre-declared parcels.
—
E. Shipment Size Restrictions
During the shopping season, please bear in mind the size of your parcel/shipment. Either side cannot exceed 100cm and the sum of all three(3) sides cannot exceed 150cm. The shipment will otherwise be rejected and cannot be transferred to Hong Kong and subsequently to Singapore.
—
F. Most Asked About Product Categories that Have Restrictions
1. Electronics & Gadgets
➡️ For all electronics, the power output must not be more than 100Wh. Please note that these warehouses CANNOT receive electronic purchases with built-in battery: Italy, Korea, Australia, Thailand and Indonesia.
➡️ All electronic devices are controlled when being imported into Singapore and may be subjected for review.
2. Vitamins & Supplements
➡️ Vitamins and supplements are highly regulated in Singapore, therefore please ship at your own risk. Do note we bare no responsibility if your shipment gets detained by the Singapore Health Sciences Authority and we will not be able to assist customers in acquiring the necessary import certification if required.
➡️ We suggest to keep the total shipment value below the S$400 threshold and not ship these items in bulk if you choose to purchase from this product category.
3. Cosmetics & Skincare
➡️ Powder-based makeup and skincare are generally accepted in our warehouses, except for Italy and Indonesia. For creams and liquids, there is a limitation of 100ml per packaging/bottle. There is also a limit of 3 x 100ml product per shipment order.
➡️ Similar to Vitamins & Supplements, Cosmetics & Skincare are highly regulated by the Singapore Health Sciences Authority — ship at your own risk. We suggest not to purchase and ship these items in bulk, and to keep the total shipment value below the S$400 threshold if you choose to purchase from this product category.
For the full and comprehensive list, please read here. If you're still unsure, kindly contact one of our Customer Service representatives via live chat or Facebook. Please understand that the above information is for reference only and the Singapore Customs has the right to make a final decision.
—
G. Freight Calculation
Delivery fee of your shipment is based on the weight but not the size of your shipment. For every pound, you will be charged SG$7, this includes transit and home delivery fee. You can check out our Delivery Fee Calculator here.
—
H. Storage in Hong Kong Warehouse
Free storage of parcels arriving at our Hong Kong warehouse is 21 calendar days. The free storage period begins on the arrival date of parcels at our HK warehouse. An overdue fee will be charged for each parcel from 22nd day onwards. Any parcels which have been overdue over 30 days will be regarded as abandoned.
—
I. Get Your Items Quicker & Less Chance to Get Taxed
Since we are expecting a large number of shipments to arrive at our warehouses, the time required to process consolidations will be slightly longer than usual. Please bear with us and order your purchases sooner rather than later!
Also, it is best to think about whether to ship your shipments as an individual package to consolidate shipments, in addition to the possible tax implications should your consolidated shipment cost more than S$400.
If you want to receive your orders as soon as possible and avoid getting taxed, we highly recommend you not to consolidate your parcels. This way, you don't have to wait until all parcels to arrive at the warehouse, and you will receive your individual parcels sooner.
—
J. Customer Service Wait Times
We strive to provide world-class customer service and usually, we are able to answer your inquiries within 30 minutes, but due to all the messages and inquiries we will be getting during this peak sale period, please expect an average of 2-3 hours for an answer to your questions.
---
4.

Follow Buyandship on Social Media and Subscribe to Our Newsletter for the Best Black Friday Deals
As your shopping bestie, don't forget to follow us on Facebook or Instagram as we will keep sharing the best deals during the mega sale.
Remember to subscribe to our newsletter as all the TOP Black Friday deals will be listed and just a click away from your E-mail. If you haven't done so, navigate to Member Center -> Profile, tick the option "I would like to receive offers, promotions and discount emails from Buyandship (we do not sell or share your information with anyone else)." and click the "Update" button.
---
5. Be a Smart Shopper—Shop Worldwide!
Keep your eyes open to different prices on different websites! If you are eyeing a pair of sneakers, don't forget to check out all the online shoe shops, Amazon, or eBay.
Also bear in mind that Black Friday is NOT LIMITED only to U.S. stores – check out online stores in the U.K., Canada, or Japan to see if there is any surprise!
---
Let's not lose your head (or your sanity) and shop the Black Friday 2021 sales with Buyandship! Stay safe and have a fuss-free shopping experience when you shop online. Shop smart from 11 different countries through Buyandship's international parcel forwarding service.
Take these tips and enjoy the beauty (you don't even need to leave the comforts of your own home) of online shopping with Buyandship on 2021 Black Friday.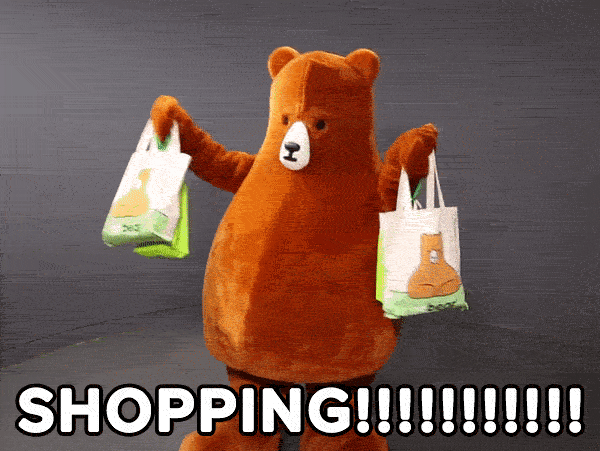 ---