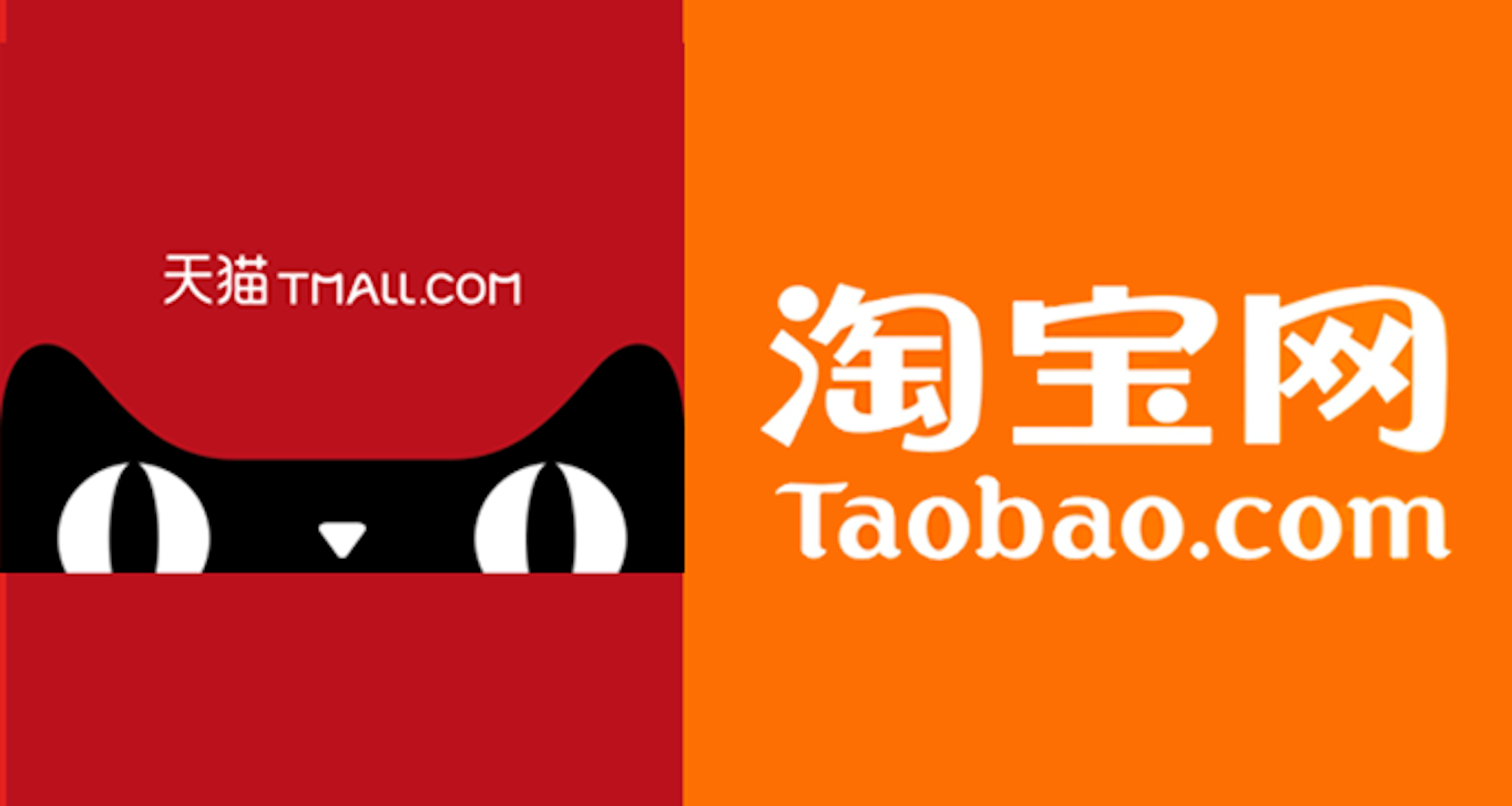 One of the biggest sales in Asia is happening in a few days! Singles' Day, Double Eleven, or 11.11 Sale is a global shopping festival where you can find great deals out of anything through the Taobao e-commerce site. From fashion items to kitchenware to electronics, you can buy them at a cheap price! Aside from Taobao, there's another similar site called Tmall where the brands and products have to go through screening before they can list them online. Both same similar purchase methods, and we're going to show you how to shop through Taobao in this post.
So, don't let go of this opportunity to find the products that you've been looking for! Happy shopping.
---
HOW TO SHOP FROM TAOBAO
STEP 1:
Understand the Homepage and register as a member. Click here to shop.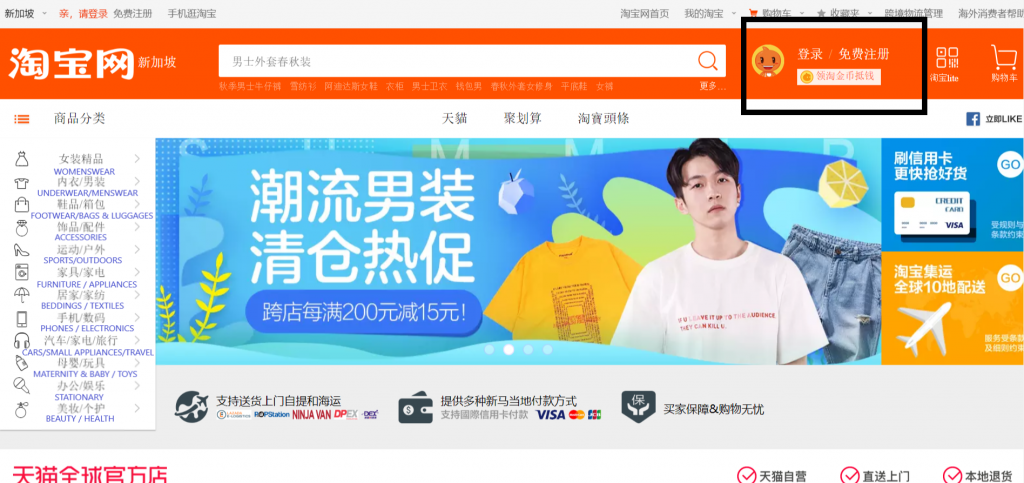 This page is the Homepage ~ it might look overwhelming at first glance, but we help you with this overview.
We've translated the column on the left, which shows you the general categories of goods that Taobao offers. On the top, you can see the white search bar, which will help you to search more specifically for items. So first register as a member with the button in the black square.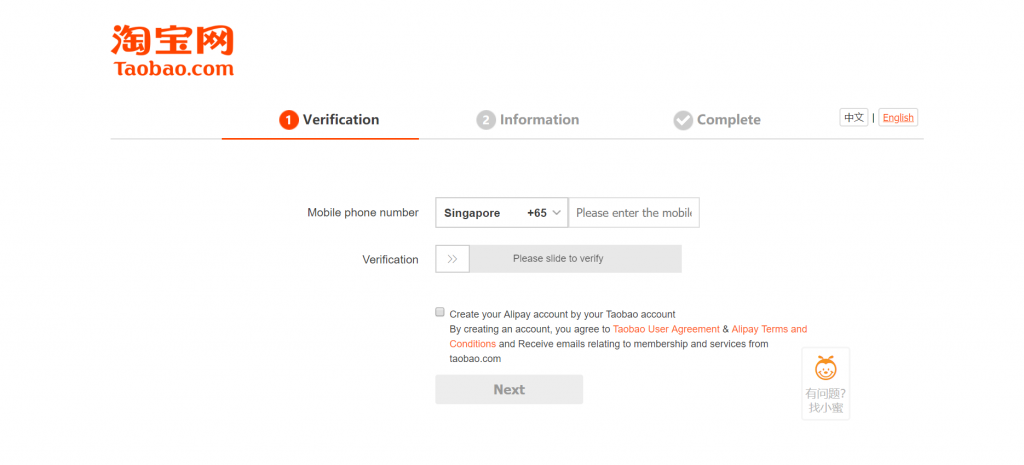 These pages can be also translated to English at the top right of the page. Fill in all the relevant details and enter the verification code, that you'll receive as a text message.
Extra tip: If you are using Google Chrome, it's very helpful to use the Google Translate Extension. It translates whole web pages instead of only words and phrases. Use Simplified Chinese, like Taobao and its sellers, all use simplified Chinese.
---
STEP 2:

Find your desired item
You can either browse through the different categories or use the search bar. If you want to use the search bar, remember to enter what you are looking for in simplified Chinese in order to get the best search results.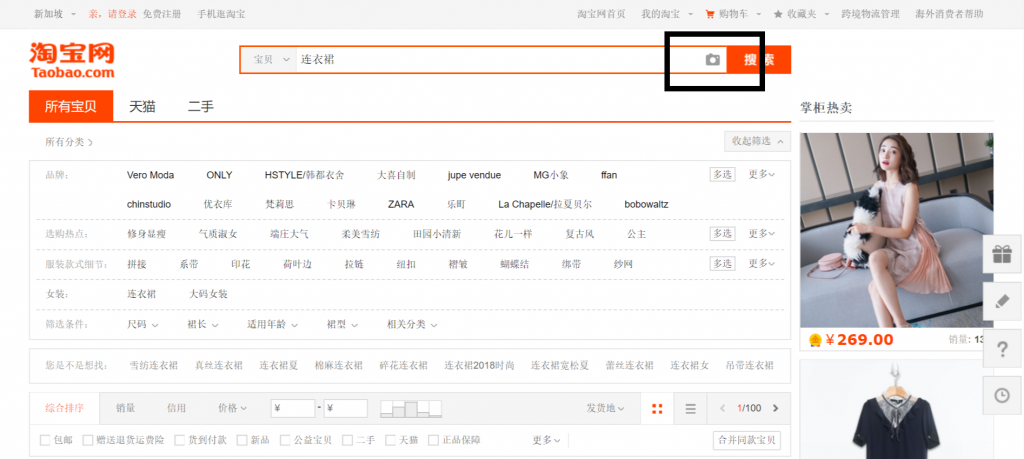 After you've entered a word, in this example we've chosen "dress – 连衣裙", you can optionally filter your search of brands, material and more (best to use google translate for that) and you can sort them by using these sorting tools:
Comprehensive sorting: Sorts search results according to an average of the following parameters.
Popularity: Sorts search results according to their page views.
Sales volume: Sorts search results according to their number of sales.
Reputation: Sorts search results according to the reputation of sellers from customer reviews and ratings.
Price: Sorts search results according to price, from high to low or from low to high.
Price range: Type in your ideal price range (in RMB, as shown by the¥) for the item you are searching for. Scroll to the bottom to see the endless options, that Taobao has to offer.~Our favorite feature is the "image search function", where you can add an image of your desired item, and Taobao helps you find similar ones! So convenient! Add the picture by clicking the camera icon in the black square.~
---
STEP 3:
Choose an item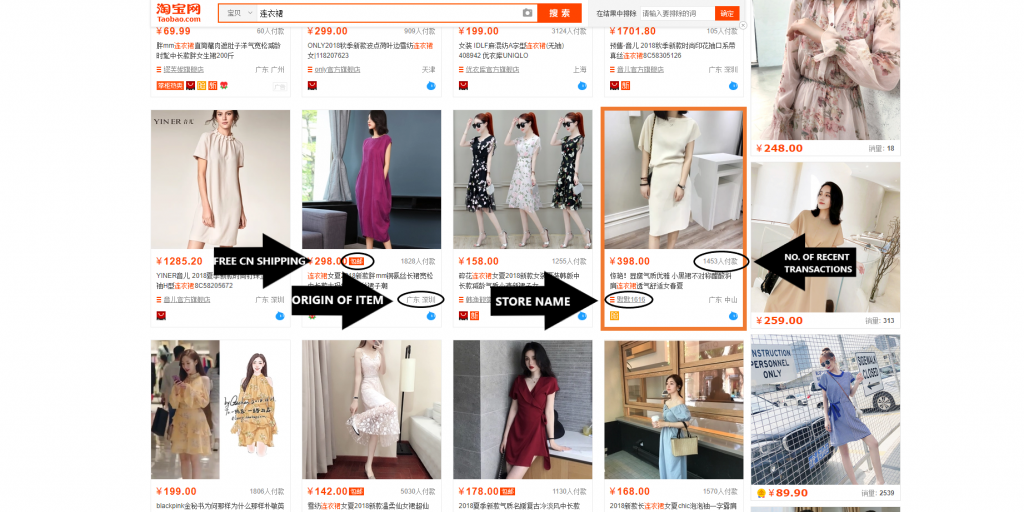 A great indicator of the quality of an item is the number of recent transactions, which are shown by the grey numbers next to the prices. Free Shipping is mostly only applicable within China, but perfect, that means you can ship for free to our China warehouse!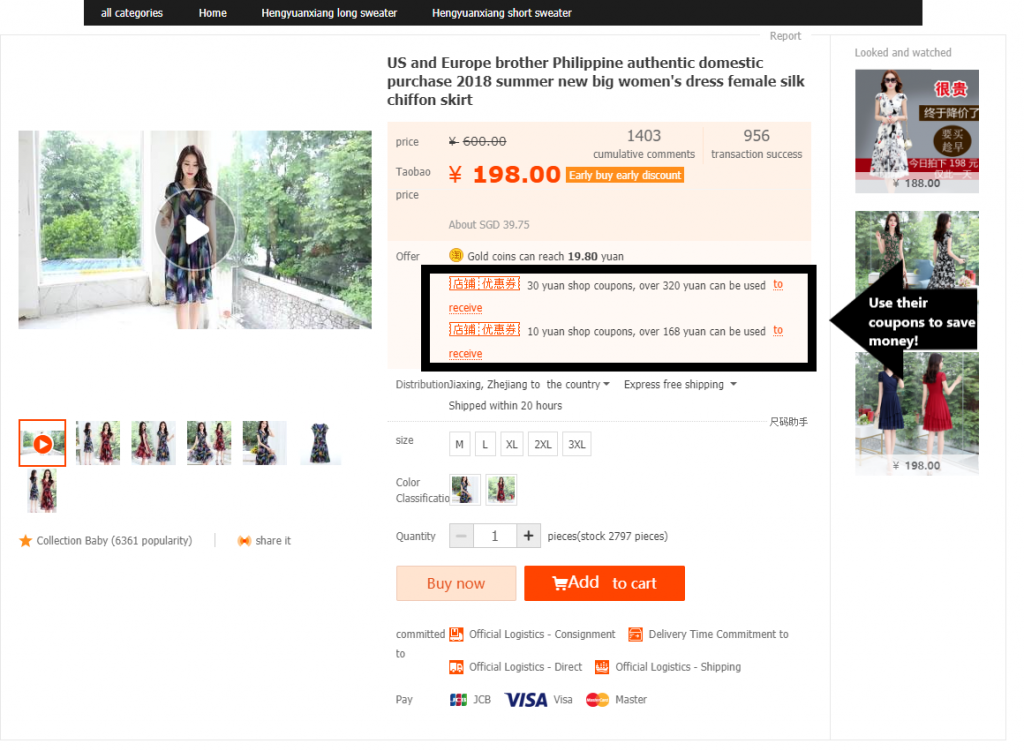 We used Chrome Translate for this page, and the translations for price, size, color etc. are pretty clear! You can choose to either "Buy item now" or place it in your shopping cart, and continue shopping through Taobao! Before you purchase an item, always check the reviews below!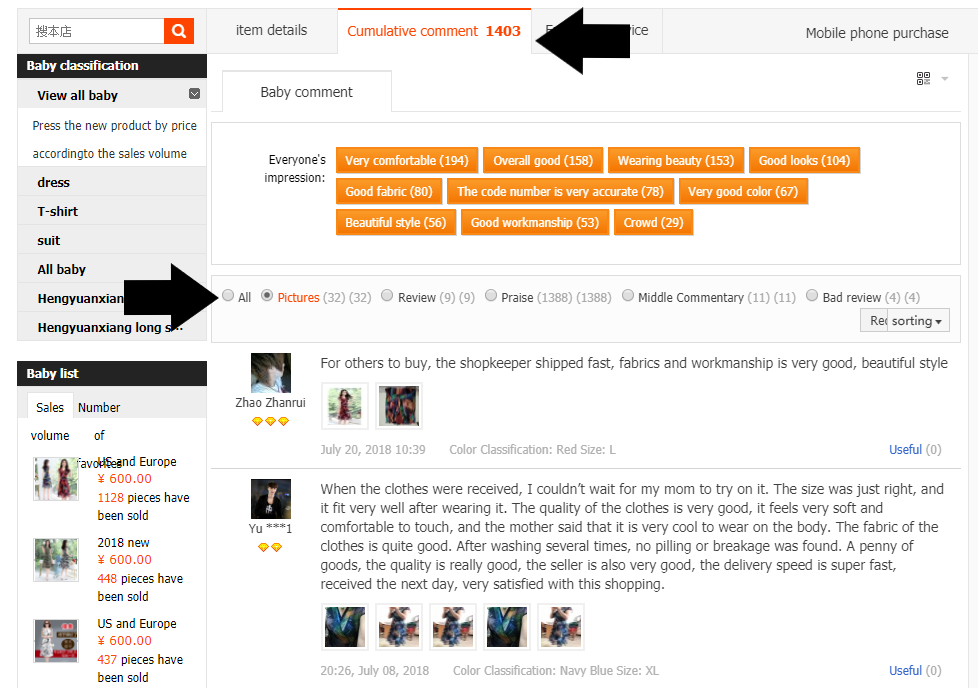 Click on "Pictures" to see reviews of customers who inserted pictures to get an even better idea of the quality and look of an item.
---
STEP 4:
Ready for Checkout
Whether you have chosen 'Buy Now', or decided to shop a little more and Checkout through the Shopping Cart, you will land on the same Checkout page.
You will have to press this button below, in order to fill in your delivery address (our Buyandship China warehouse)

Then you simply fill in the address, as pictured below:
1. Fill in the blank space next to the first arrow with "中国大陆" (Mailand China).
2. Click on the buttons right next to it, to fill in the area in China as shown below.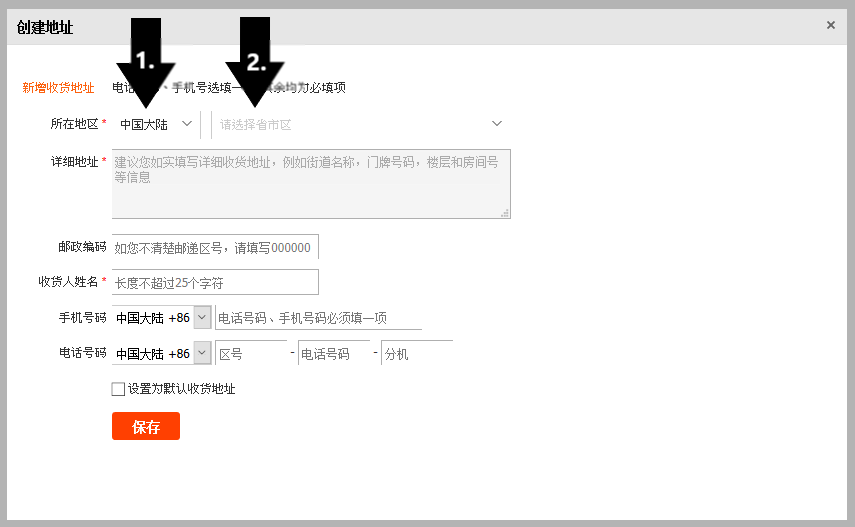 You are choosing >>Guangdong Province>> Dongguan City>> Humen Town
In Chinese >>广东省>> 东莞市 >>虎门镇

3. Then enter your Buyandship China warehouse address* and add your Buyandship User ID
*Our warehouse address may be updated from time to time. The below address is for demo only. Please always get the latest and correct warehouse address from Member Center -> Oversea Warehouse Addresses.
4. Then add the Zip Code
5. Name and Buyandship User ID again
6. Buyandship China mobile number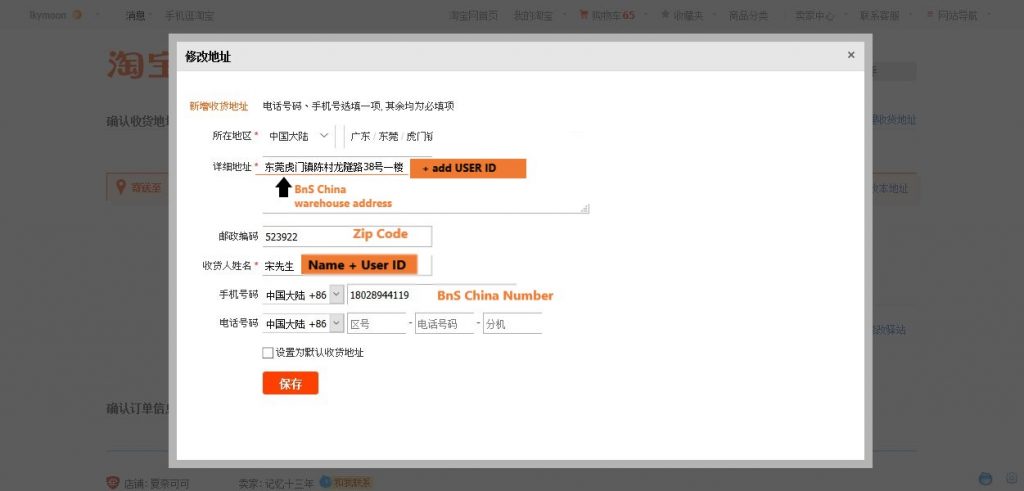 Scroll down to review your order, and press the red button to proceed to payment!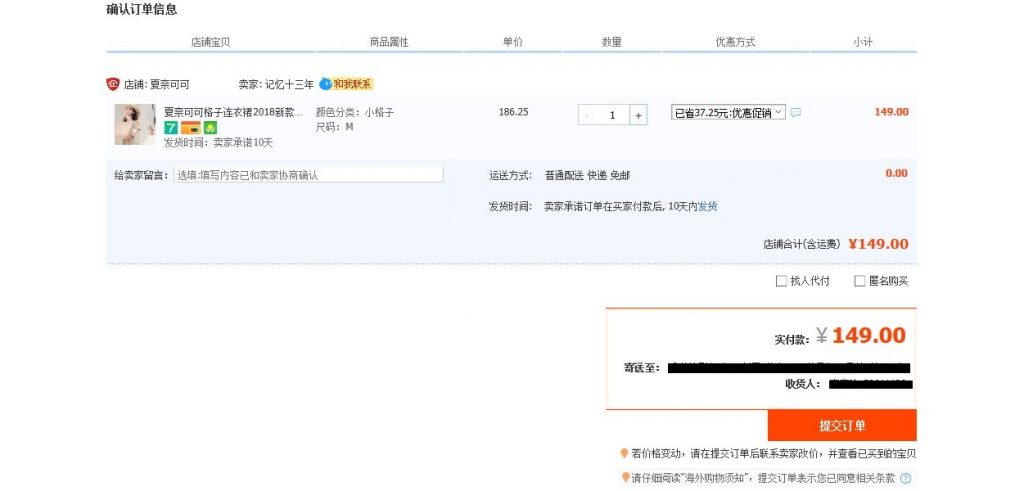 ---
STEP 5:
Declaring your parcel
After you've received a tracking number by Taobao please go to "Parcel Management" at Buyandship and declare your parcel. When choosing a shipping company, please refer to the couriers below: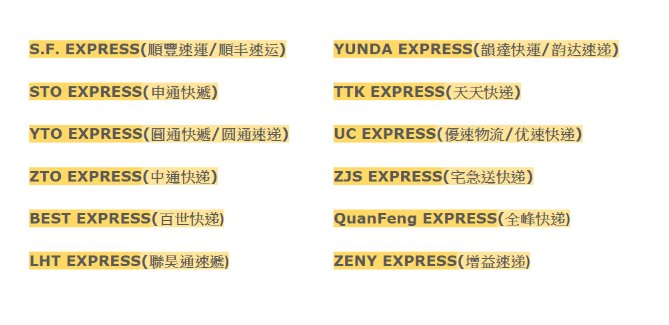 That's it! Simply wait until Buyandship delivers your Taobao order to your doorstep!
We hope this tutorial was helpful and you want to start shopping at Taobao immediately!