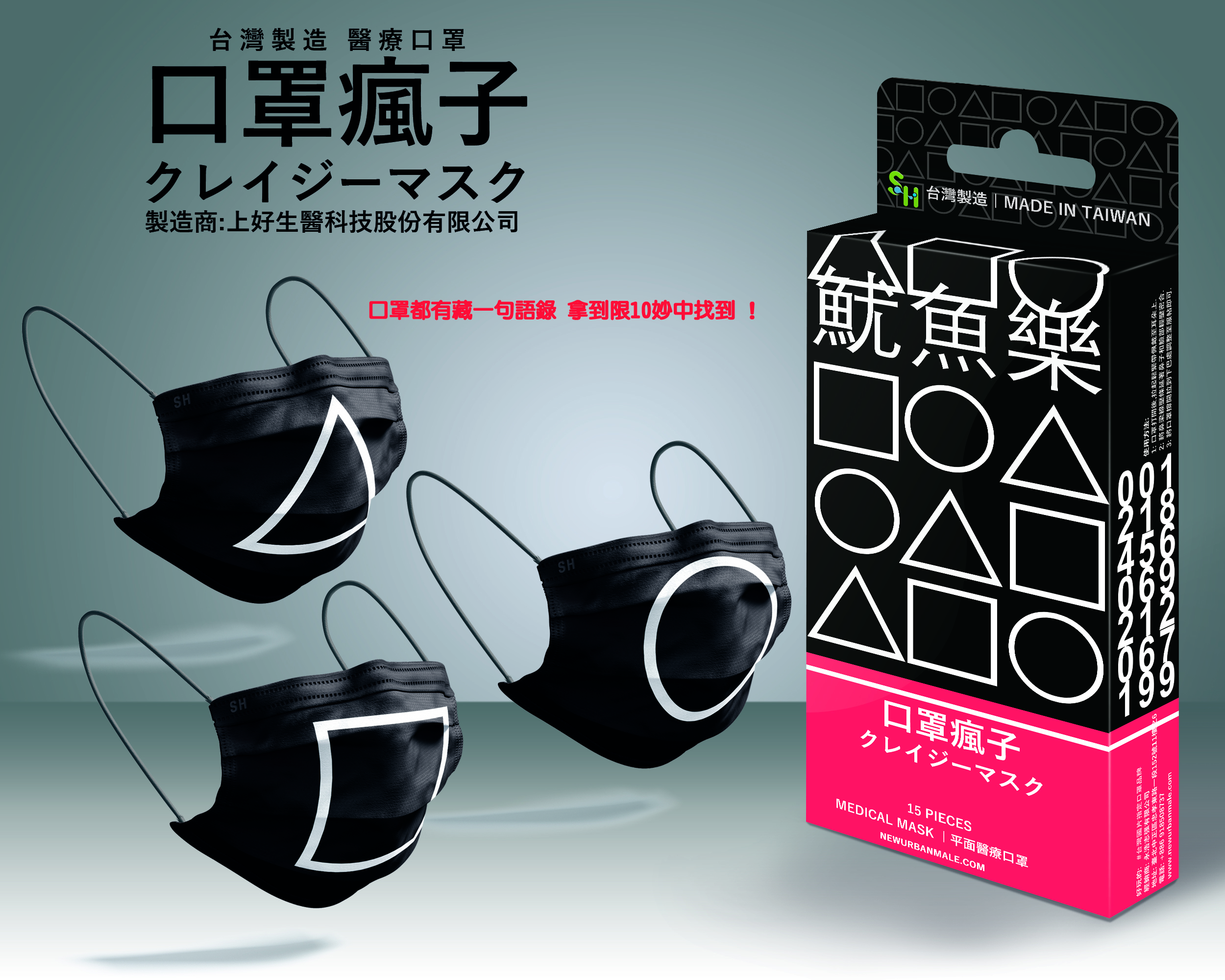 Netflix's Squid Game has taken the world by storm. This Korean series follows a group of 456 participants to play a series of game to win a big sum of money. One of the key aspects of this 'game' is anonymity where we don't know who is behind those masks. We guarantee that the green sportswear, red jumpsuit, and the black masks are going to be everywhere during this year Halloween. But what if we told you that you didn't have to wait until Halloween to be a part of the hype?
NewUrbanMale sells medical mask that's inspired by the soldier's mask. Featuring 3 signature shapes of the soldier hierarchy—squares, triangles and circles. Each pack contains 15 pieces with 3 designs and each box costs HK$90 (SG$15.64). Shop now and surprise your family and friends with this medical masks!
Note: Ship these items to our HK warehouse. Thank you!