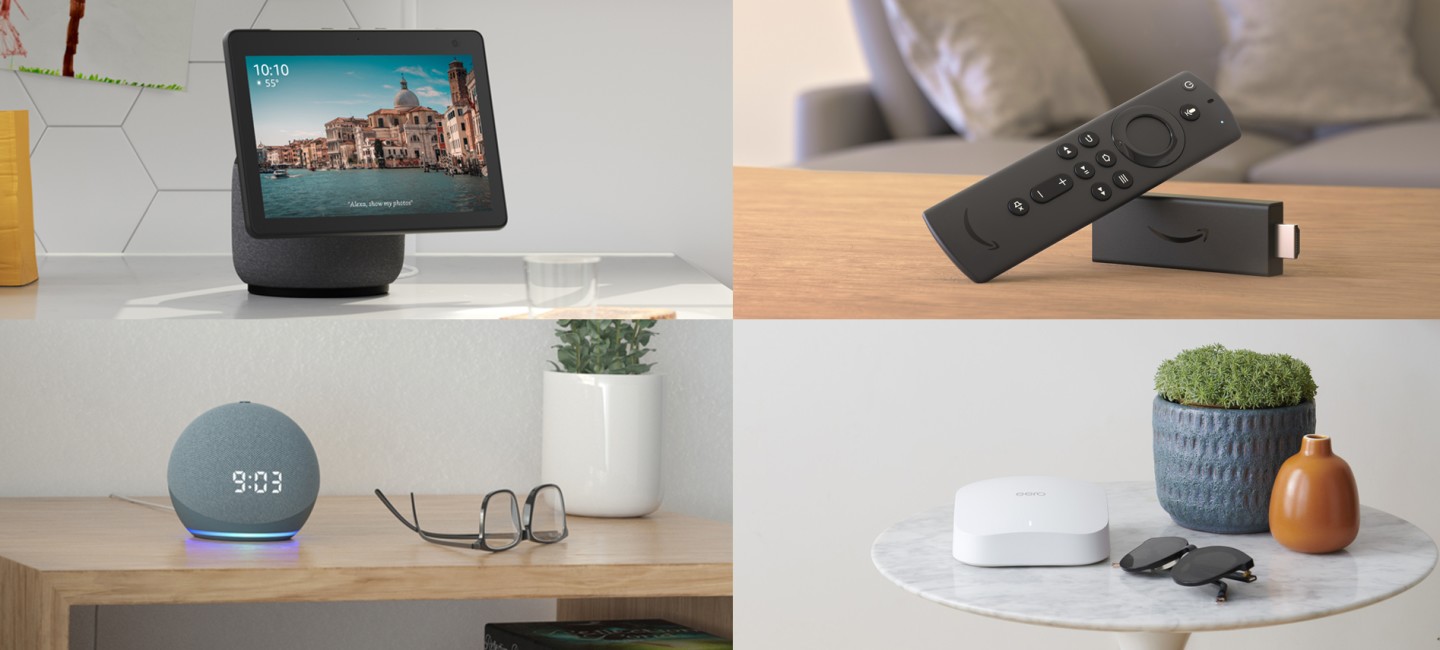 We're pretty sure you are aware of Amazon's Alexa. These smart devices could easily elevate your home. Wanting to turn on your light when your hands are full? Or perhaps you want to adjust your room temperature from your seat? Just connect your smart devices to Amazon Echo and Alexa to voice out your command!
If you're looking to purchase any of those devices, Amazon is having a great deal! You can save up to 50% on selected devices with Alexa. It's a limited time offer, so shop now before it ends!
(Updated on 3rd Nov 2021; Price changes & added new products)
Tips: Remember to change your location to our US warehouse address to view these deals!
---
Echo Dot (3rd Gen) with Alexa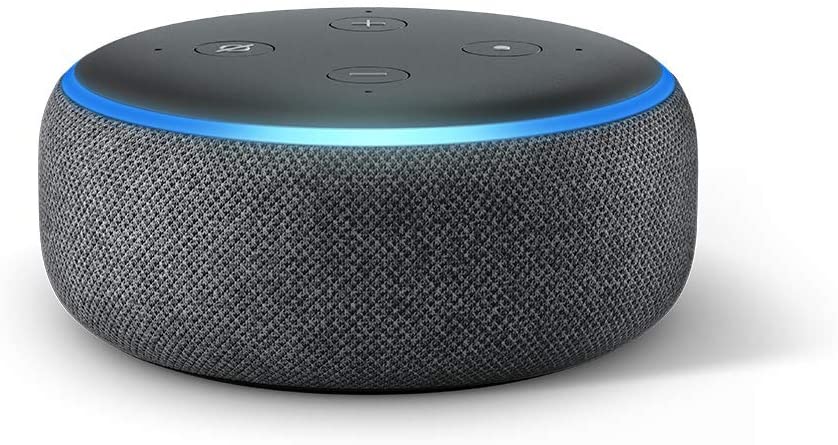 FEATURES:
– Smart speaker with Alexa.
– Command Alexa to play music by connecting the speaker to Amazon Music, Apple Music, Spotify, Pandora or others.
– Create a reminder, shopping lists, or even calendar events.
– Manage compatible smart hime devices using your voice, including TV, thermostat, camera, etc.
PRICE:
Discount Price: US$24.99 (SG$34)
Original Price: US$39.99 (SG$54.26)
Singapore Price: SG$54.96
---
Fire TV Stick 4k Streaming Device with Alexa Voice Remote
FEATURES:
– 4K Ultra HD experience; with HDR formats, Dolby Atmos Audio, and the latest 4K content.
– Voice control your compatible TV, soundbar, and receiver with power, volume, and mute buttons. Ask Alexa to find and laugh your favourite movies and TV shows.
PRICE:
Discount Price: US$24.99 (SG$33.71)
Original Price: US$49.99 (SG$68)
Singapore Price: SG$79.88
---
Amazon eero Pro 6 Tri-band Mesh Wi-Fi 6 Router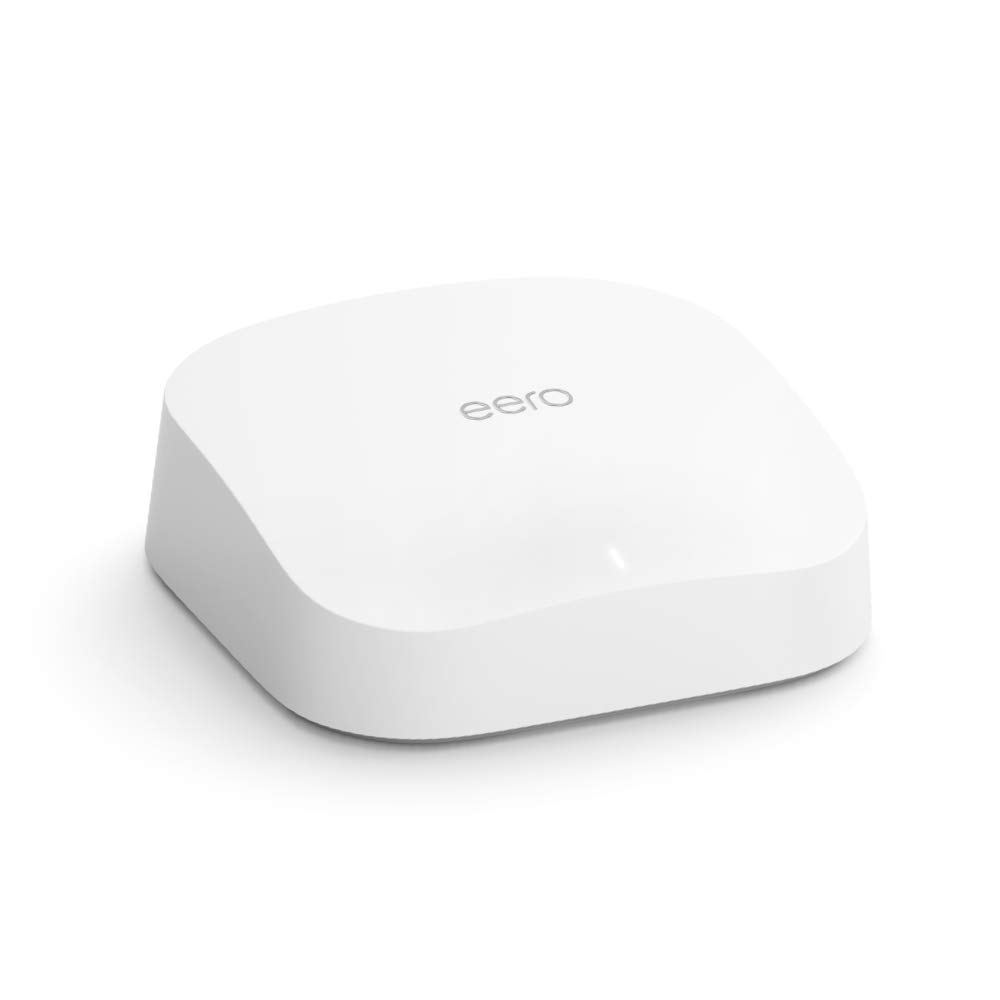 FEATURES:
– Available in a pack of one, two, or three (different price point).
– The mesh wifi system that delivers speeds up to a gigabit).
– Wi-Fi 6 brings fast connectivity to every room in your home and Tri-band delivers high speeds to 75+ connected devices.
– Manage Wi-Fi access for devices and individuals with Alexa.
PRICE (for 1 pack):
Discount Price: US$171 (SG$230.68)
Original Price: US$229 (SG$310.74)
---
Ring Video Doorbell Wired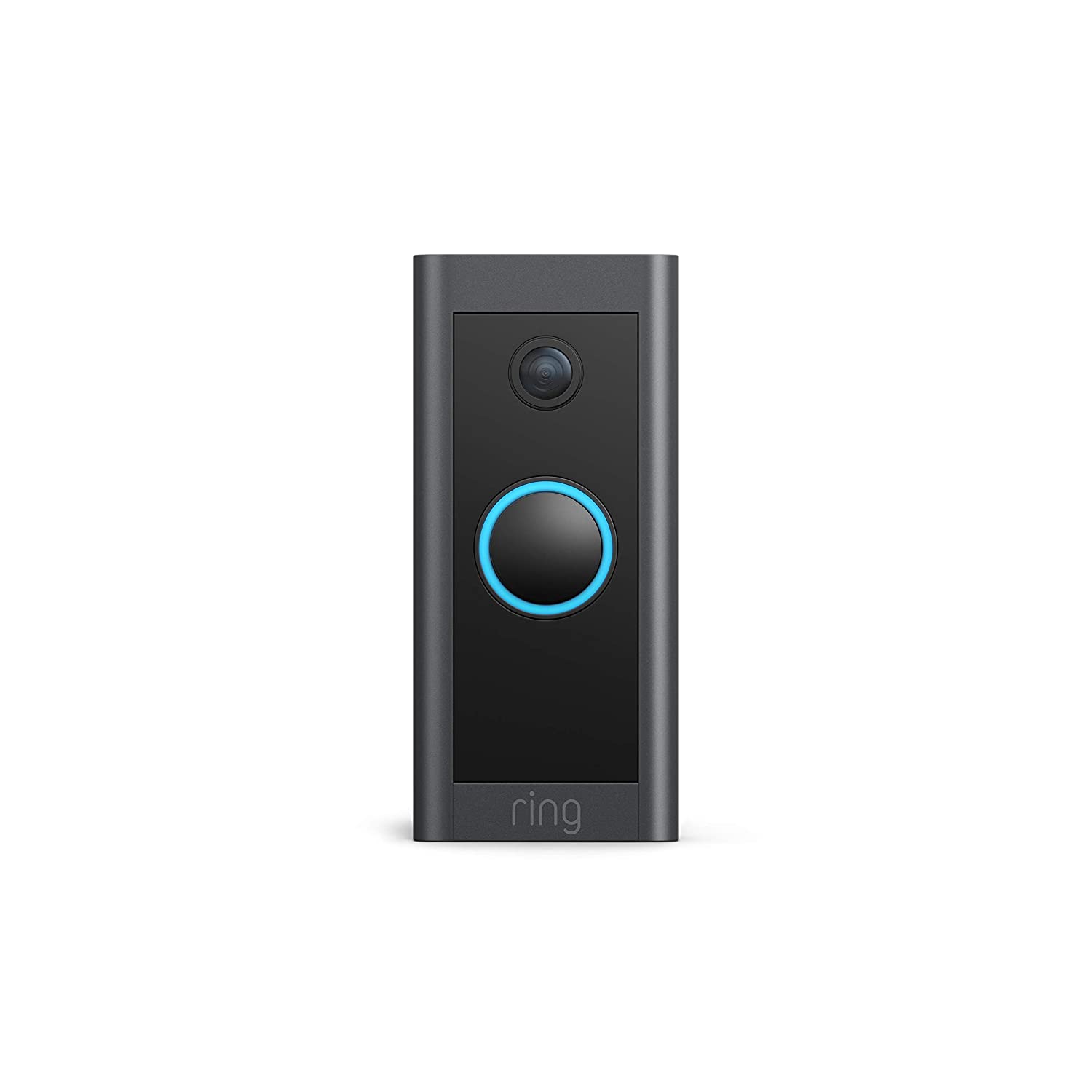 FEATURES:
– Nonstop power with hardwired video doorbell and 1090p HD video.
– Real-time mobile notification on your smart devices.
– See, hear and speak to visitor from anywhere through the Ring app.
– With night vision and works with Alexa
PRICE:
Discount Price: US$44.99 (SG$61.05)
Original Price: US$59.99 (SG$81.40)
Singapore Price: SG$149
---
Echo Show 8 (1st Gen)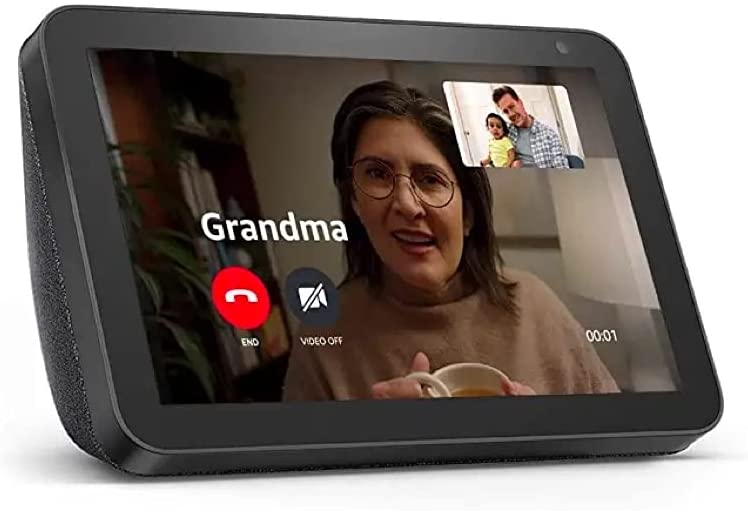 FEATURES:
– Connects to Alexa to give rich stereo sound with vivid visuals on an 8″ HD screen.
– Connects with your favourite people; use group calling, Zoom, and amazon Chime.
– Listen to music or catch up with your favourite shows; compatible with Netflix, Spotify, Apple Music, Hulu, Prime Video and more.
– Voice control your smart home on the interactive display or voice control.
PRICE:
Discount Price: US$59.99 (SG$80.93)
Original Price: US$109.99 (SG$149.25)
Singapore Price: SG$199.90
---
Fire HD 8 Plus Tablet (32GB)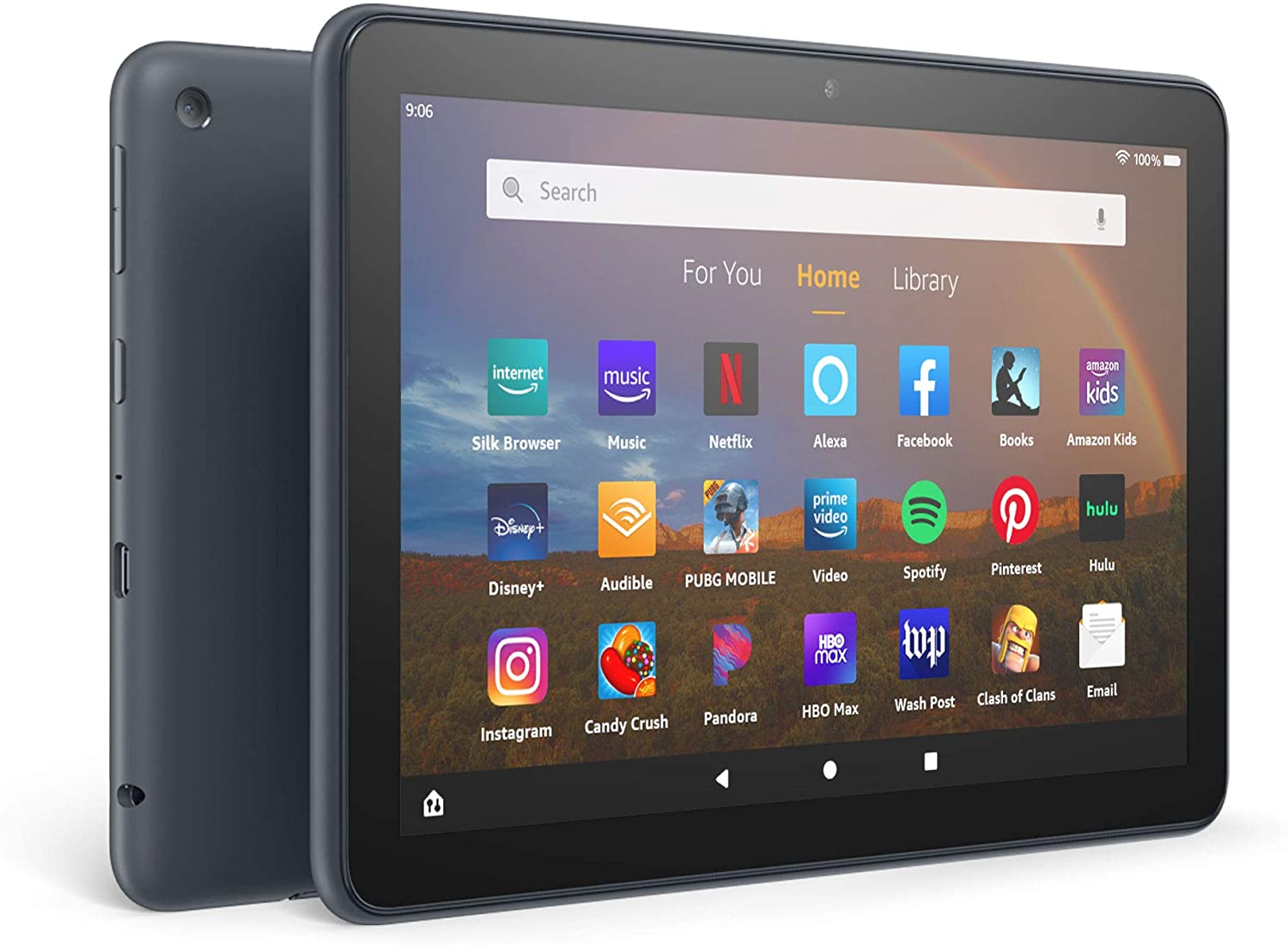 FEATURES:
– 8″ HD display, 32GB internal storage, 3GB RAM
– Up to 12 hours of battery life, fully charges in under 4 hours
– Connect to Alexa to ask information, play videos, open apps, check weather, and more
– Control compatible with smart devices
PRICE:
Discount Price: US$54.99 (SG$74.18)
Original Price: US$109.99 (SG$148.38)
Singapore Price: SG$139
---
Kindle with Build-in Front Light (Ad-Supported)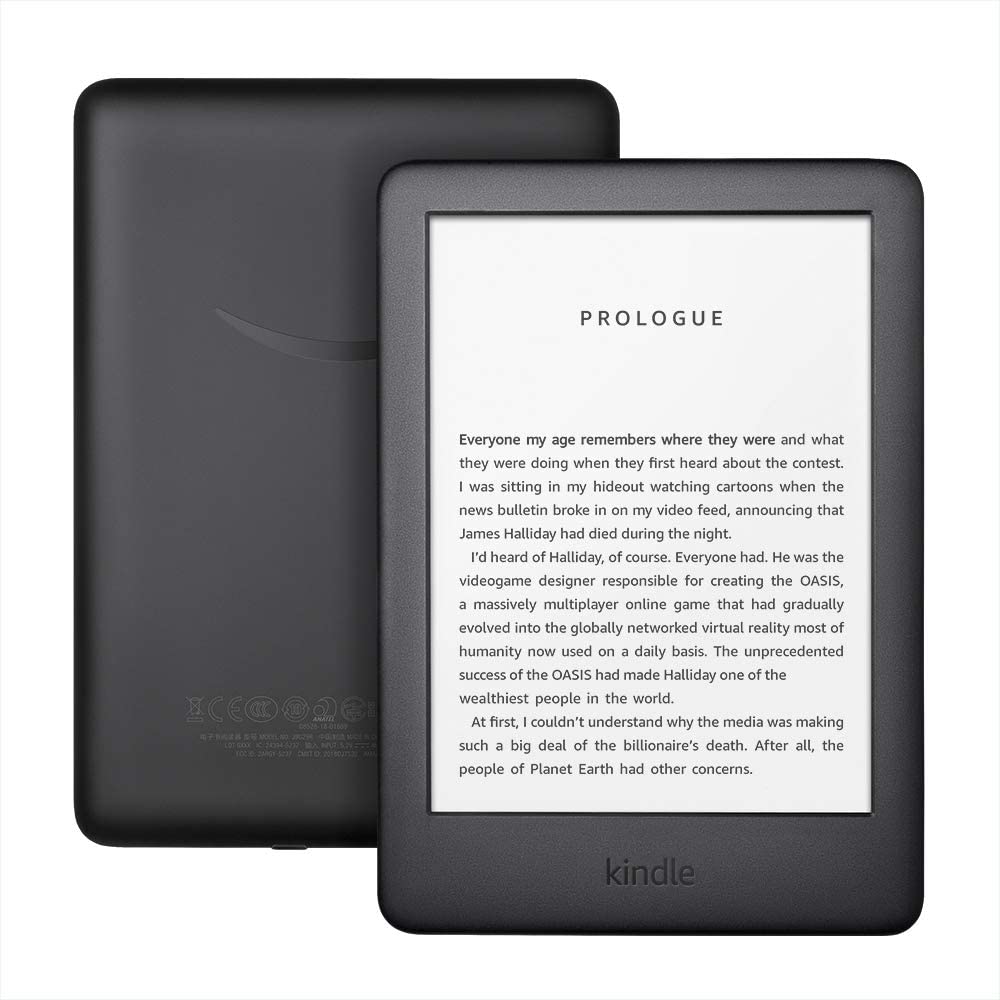 FEATURES:
– Build for reading with 167 ppi glare display which feels like reading a real book
– Battery build to last for weeks
– 8GB storage
– Enjoy audiobooks with Audible, pair with bluetooth headphones or speakers
PRICE:
Discount Price: US$49.99 (SG$67.44)
Original Price: US$89.99 (SG$121.40)
Singapore Price: SG$130
---
Smart Soap Dispenser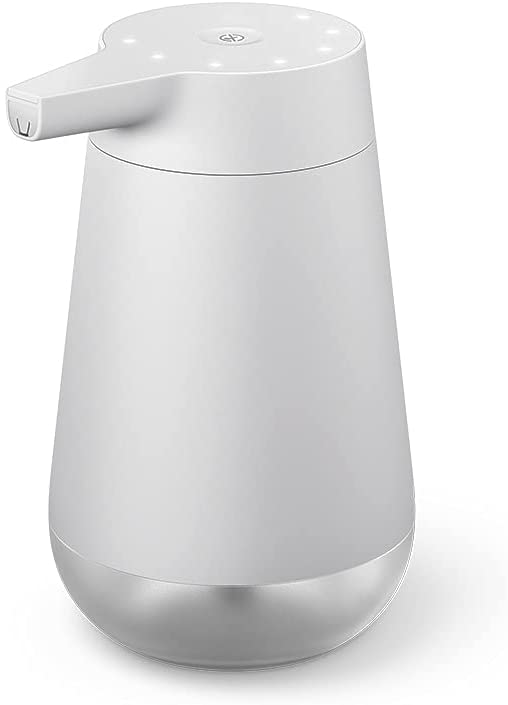 FEATURES:
– With automatic 20-second timer as you wash your hand (CDC recommended minimum time)
– Compatible with Echo to have Alexa play music, jokes, and more as you wash your hand
– Control how much soap you get (touch free)
– A single battery will last for up to 3 months
PRICE:
Discount Price: US$40.99 (SG$55.30)
Original Price: US$54.99 (SG$74.18)
---
Echo Auto (Hands-free Alexa in Your Car)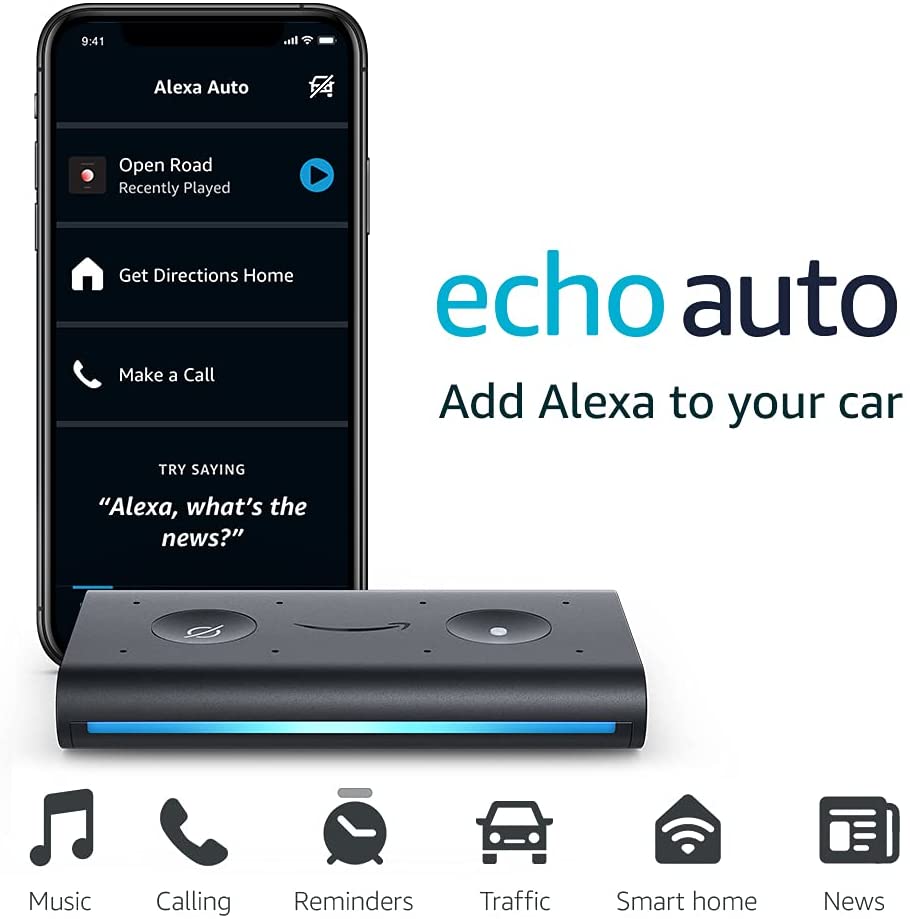 FEATURES:
– Connects to your Alexa app on your phone and plays through your car's speakers
– Designed to heard your over music, A/C, and road noice
– Voice control Alexa to play music, check the news, make calls, add reminders, and more
PRICE:
Discount Price: US$19.99 (SG$26.97)
Original Price: US$49.99 (SG$67.44)
Singapore Price: SG$76.90
---
Echo Buds (2nd Gen)

FEATURES:
– With Active Noice Cancellation (ANC)
– Light, sweat-resistant, with customisable fit that's made to move around
– Works with Alexa app to play music, podcasts, or Audible audiobooks
– Compatible with iOS' Siri and Android's Google Assistant
PRICE:
Discount Price: US$89.99 (SG$121.40)
Original Price: US$119.99 (SG$161.87)
Singapore Price: SG$219