If you are looking for new makeup products that won't break your bank, e.l.f. is the right answer for you. Founded in 2004, e.l.f. (short for Eyes Lips Face) is an American cosmetic brand that is known for its high-quality makeup and inexpensive prices. Some of their items include eyeliner, lipstick, blushes, mascara, eye-shadows, brushes, skin-care, and many others. And the great thing is, e.l.f. products are 100% vegan and cruelty free!
e.l.f. is offering free US standard shipping for over US$25 and we're going to show you how to shop your favourite products and ship them to our US warehouse. We have also curated top 5 best sellers from e.l.f. for you to choose from. So what are you waiting for? Get ready to shop and don't miss out this opportunity to show off the artistic side of yours.
Warm reminder: Please keep in mind that aerosols are prohibited items.
---
HOW TO BUY E.L.F. COSMETICS
STEP 1
Go to e.l.f official website.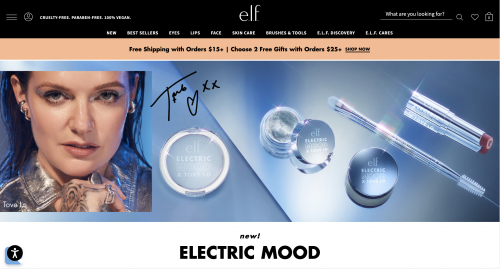 ---
STEP 2
Browse your favourite products and 'Add to Cart'. Click 'Continue Shopping' if you want to browse more products, or you can click 'Shopping Bag' if you're done.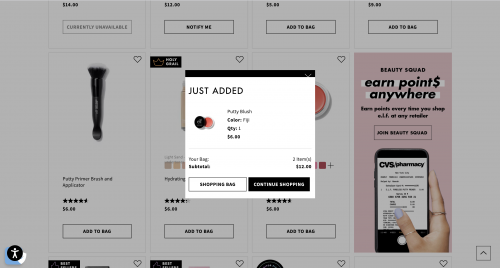 ---
STEP 3
Review your items then click 'Secure Checkout'.
Tips: Make sure to switch your location to US to get free standard shipping.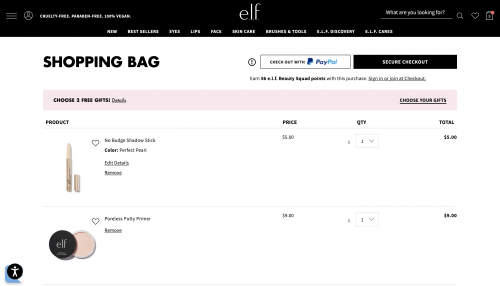 ---
STEP 4
In this step, you get to choose between 'Checkout as a Guess' or 'Make an Account'. Feel free to choose your preferred preference.
Enter your name with your Buyandship USER ID and your 'Shipping Address' with Buyandship US warehouse address.
After you're done, click 'Continue to Billing'.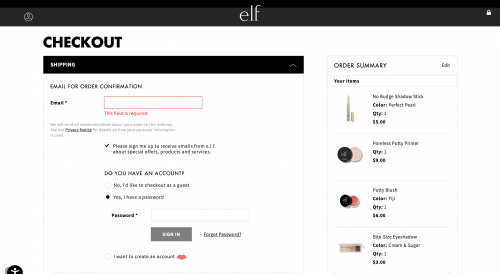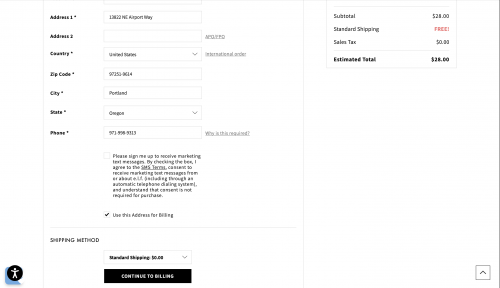 ---
STEP 5
Enter your credit card details for the purchase. After you're done, click 'Place Order'.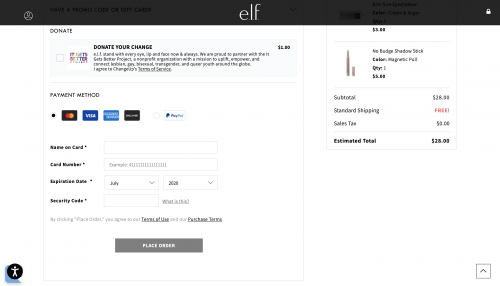 ---
STEP 6
That's it! You're all done. You can now proceed to Buyandship website to declare your shipment with your tracking code.
Now, sit back and relax while we process the shipment to your doorstep.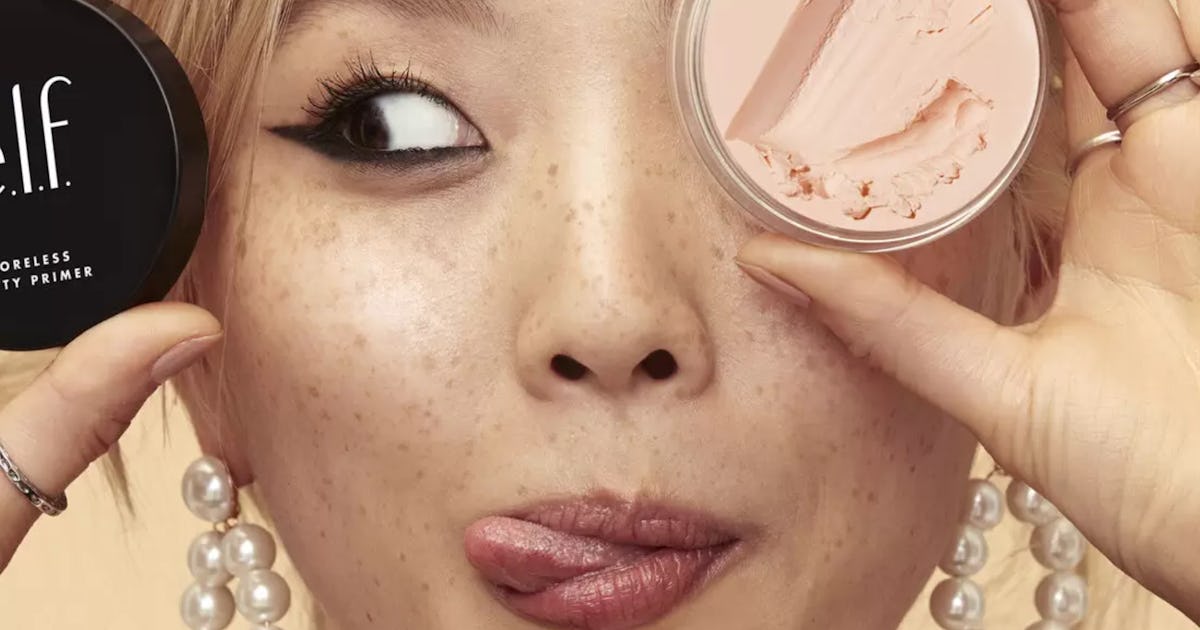 ---
TOP 5 BEST SELLERS
CAMO CC CREAM
A medium-to-full coverage color correcting foundation with SPF 30 protection
Available in 20 shades. 
PRICE:
SG$19 (US$14)
BUY HERE:
https://bns.is/3esjkTw

---
PUTTY BLUSH
A velvety, lightweight putty blush that melts into your skin.
Available in 8 shades. 
PRICE:
SG$8 (US$6)
BUY HERE:
https://bns.is/3eqhmmK
---
FLAWLESS FINISH FOUNDATION
A lightweight and hydrating liquid foundation that naturally blends into skin.
Available in 40 shades. 
PRICE:
SG$8 (US$6)
BUY HERE:
https://bns.is/3kop7NO
---
HYDRATING CAMO CONCEALER
A long-wear liquid concealer that provides crease-proof full coverage while hydrating your skin.
Available in 25 shades. 
PRICE:
SG$8 (US$6)
BUY HERE:
https://bns.is/2TkC93W
---
HOLY HYDRATION! MAKEUP MELTING CLEANSING BALM
A solid balm cleanser that melts into a luxurious oil texture that instantly melts away makeup.
PRICE:
SG$13.55 (US$10)
BUY HERE:
https://bns.is/3kkc6oy