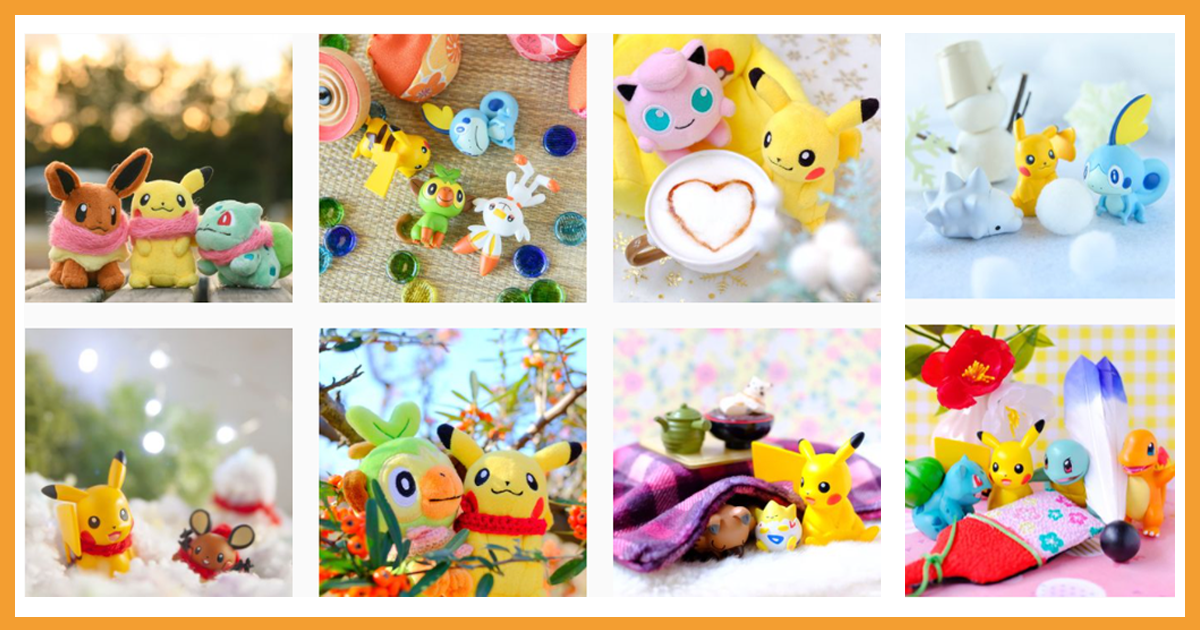 Image Source: Pokemon Center Online IG
Pokémon Center Online is the official online store for Pokémon Center merchandise, focusing on unique designs and high-quality products for all ages. Pokémon launched in Japan in 1996 and today is one of the most popular children's entertainment properties in the world. Whether you are a player, collector, parent, professor, or fan, catch their exclusive items featuring a wide range of Pokémon that allows you to express yourself.

---
How to Buy Pokémon Merch From Pokémon Center Online Japan & Ship to Singapore via Buyandship
Whether you're a Toy Collector or you just really love Pokémon, catch your favorite Merchandise directly from their official store in Japan and check out this step-by-step Pokémon Center Online Japan shopping tutorial. Happy Shopping!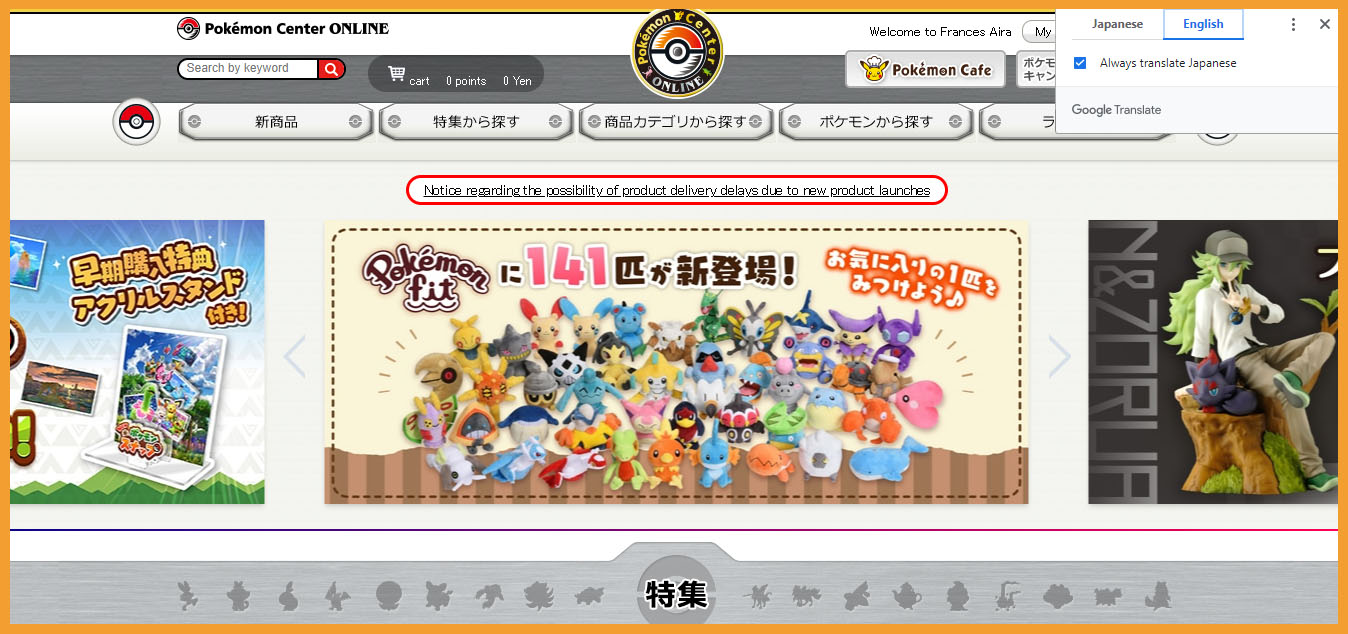 Go to pokemoncenter-online.com. Make sure to use google translate for easier navigation since the page is originally in Japanese Characters. If you used the google translate chrome extension, it will automatically translate the whole page into English.
---
Step 02:  Sign-Up or Login to Your Account. Encode and Save Our Japan's Warehouse Address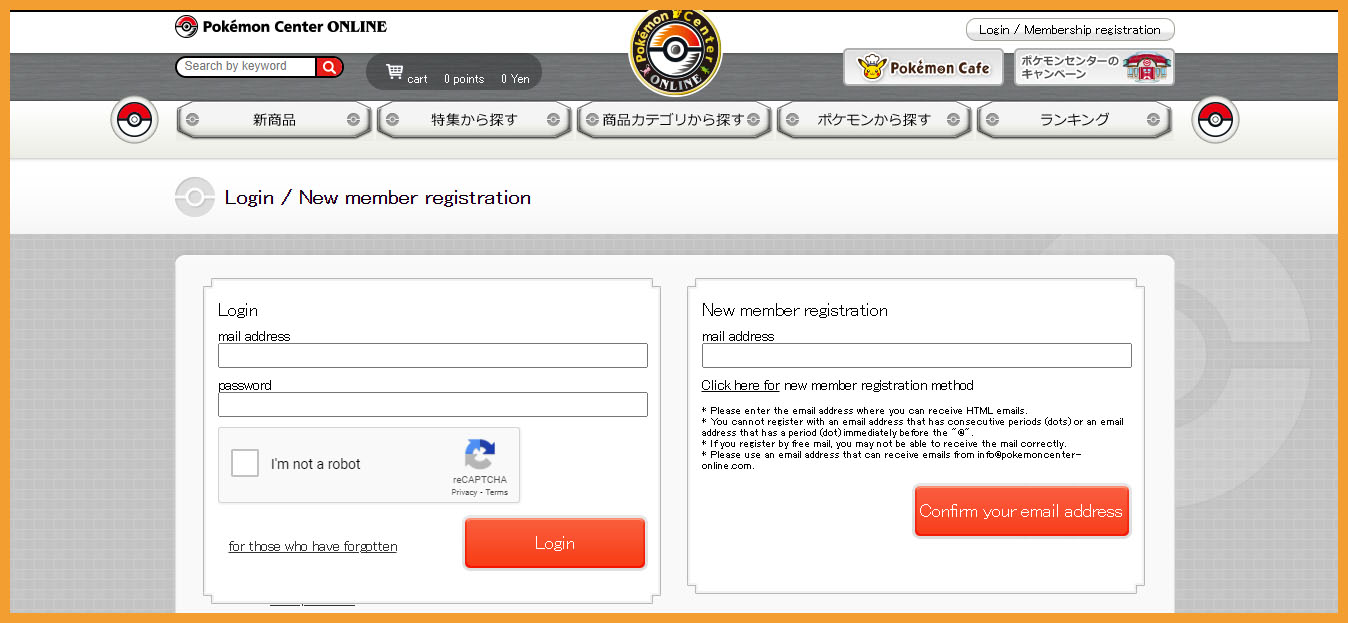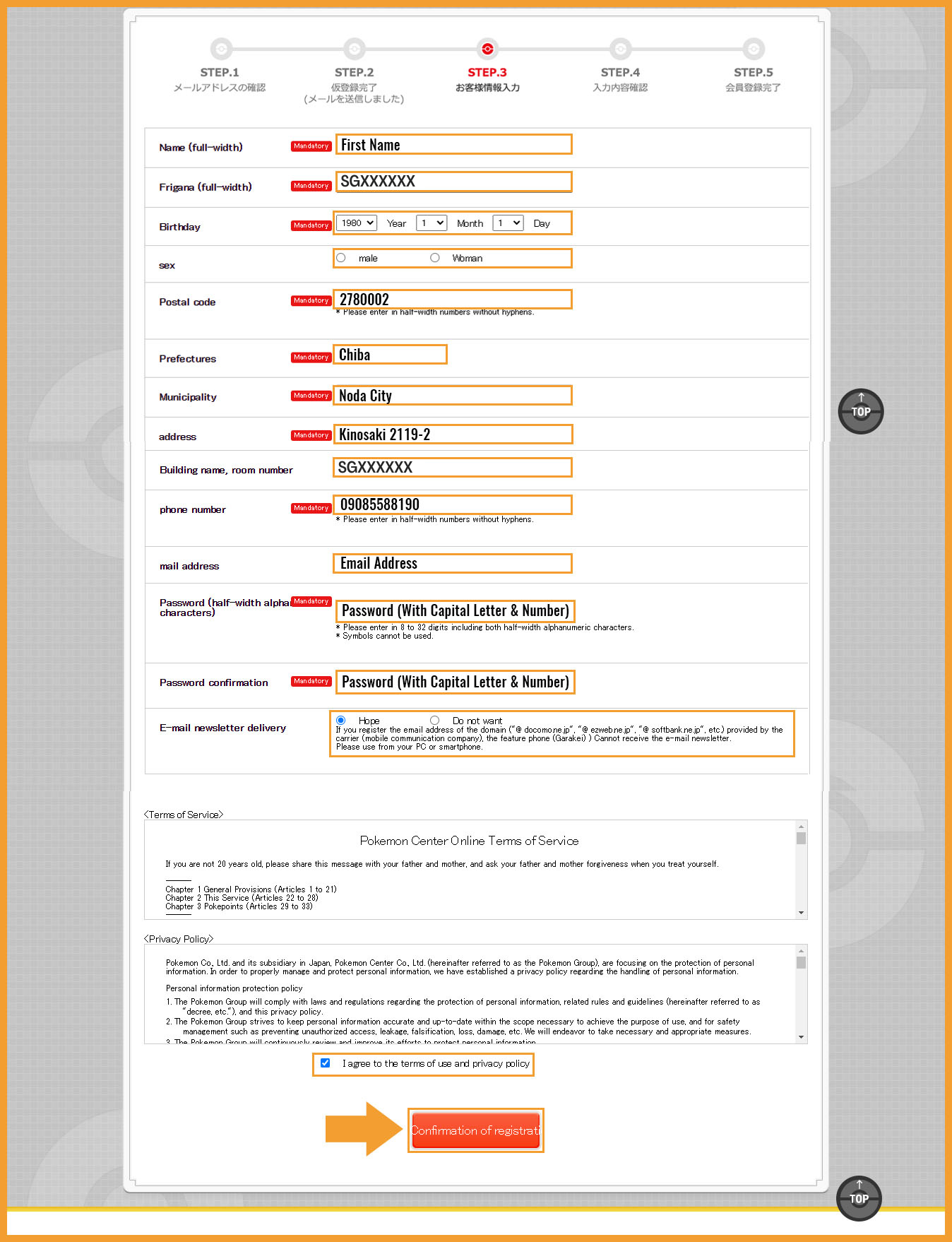 Here's a bulleted form of how to insert our warehouse address for your reference:
Upon sign up, enter a valid email address to create a temporary account. Wait for Pokemon Center's email for the link to complete membership registration.
Once you clicked the link on the email, you will be redirected to Membership Registration. Simply fill in the necessary details. Make sure to go on your dashboard, under 'Overseas Warehouse Address,' Japan Tab
First, enter your Name in the first tab as stated in the photo above.
For the Frigana Tab, simply enter

your Member ID (SGXXXXXX)

Simply enter your birthday and gender
Next, input BNS Japan Zip Code which is "2780002″ without the hyphen
For the Prefecture tab, simply enter "Chiba"
After that, enter "Noda City" on the Municipality Tab
Put "Kinosaki 2119-2" on the Address Line
And your Unique BNS Member ID on the Buildings/ Condominiums Tab, just to be extra sure
Next, insert BNS Japan Warehouse's Phone Number
And your valid email address on the next tab
Set up a password for your account. Confirm your password by retyping it on the tab below. Make sure to add a capital letter and a number to your password
Either tick "Hope" or "Do Not Want" with regards to their Newsletter
Review and tick the box that says "I agree to the terms of use and privacy policy"
Click "Confirmation of Registration" and now time to shop!
---
Step 03: Browse For Your Favorite Product and Hit "Add to Cart"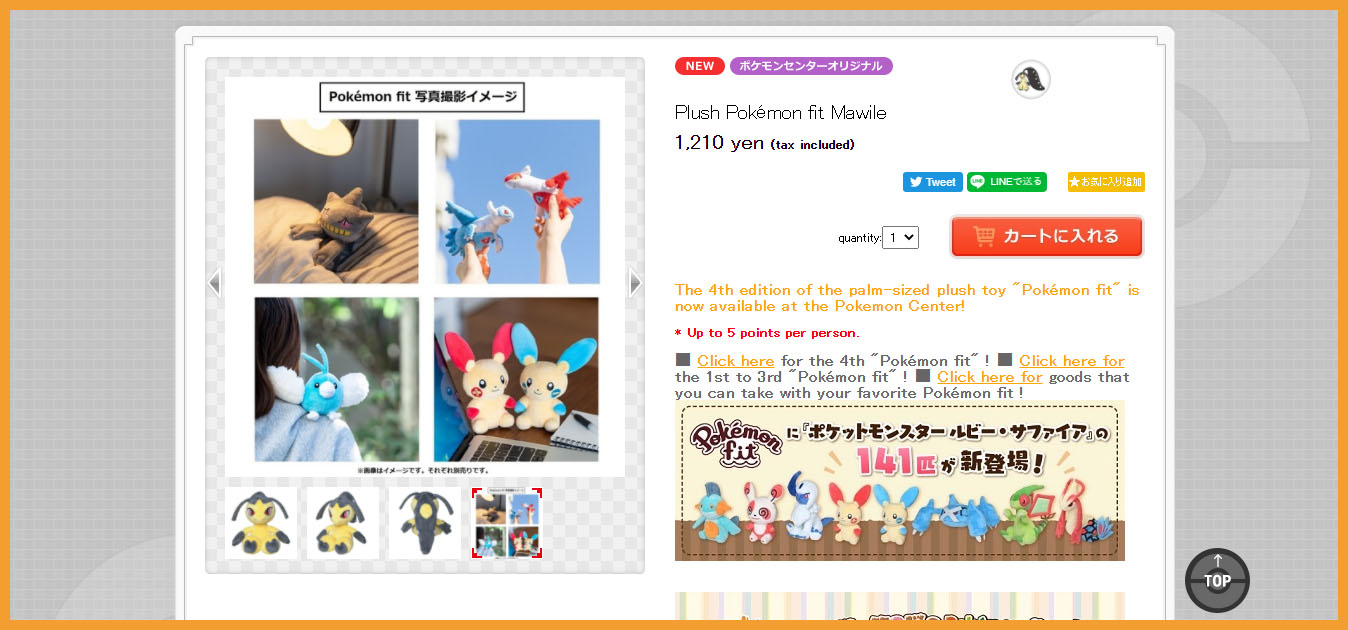 Once you have an account, it's time to shop! Make sure to review each item carefully and if you're satisfied with the product/s you browse, simply hit "Add to Cart" or the big red button on your right side.
---
Step 04: Review Your Cart Then 'Checkout'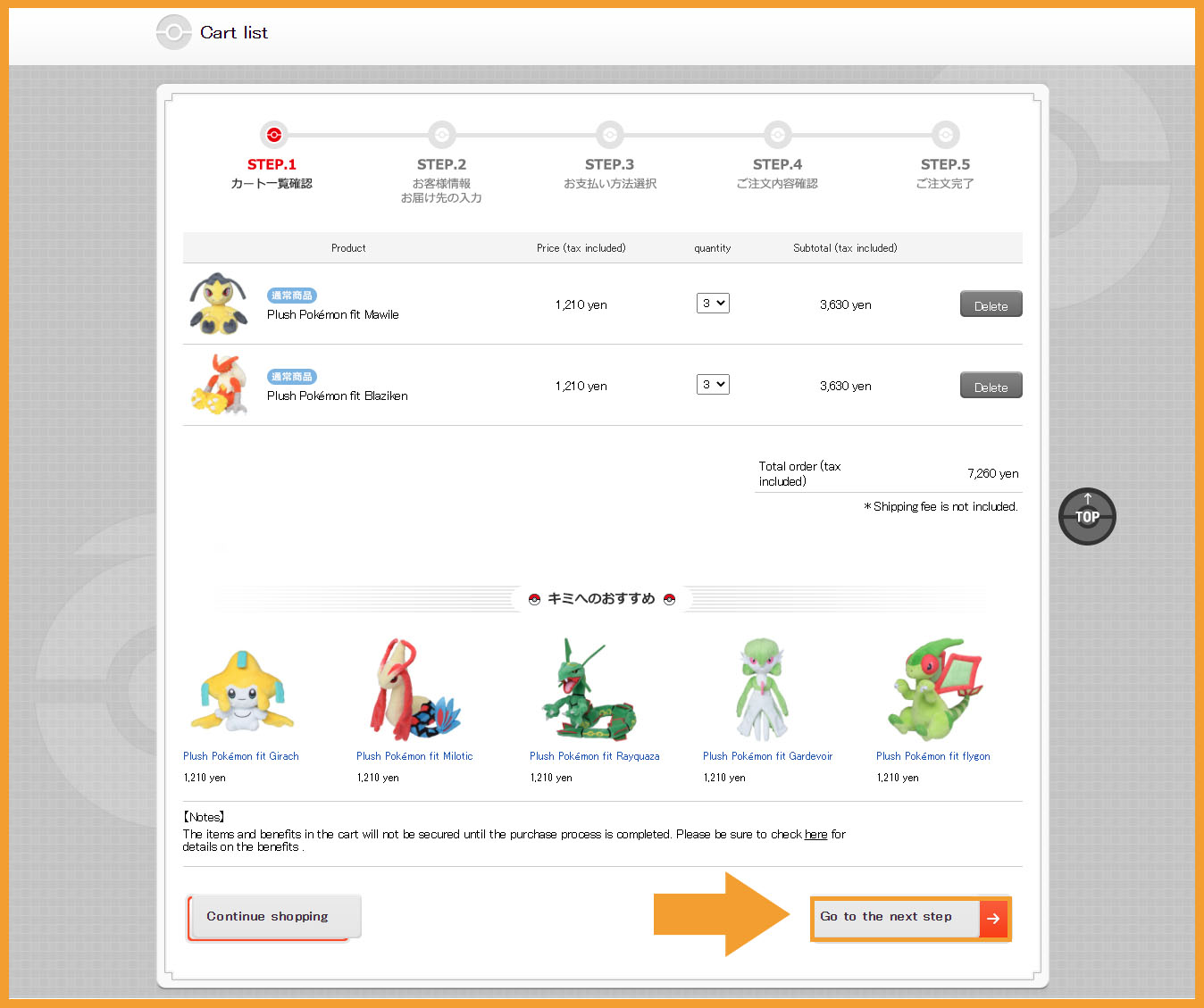 Before going through your purchase, make it a habit to review everything first before hitting "Go to the Next Step" to proceed to Check-Out Page
---
Step 05: Review Your Shipping Details and Set Delivery Time & Date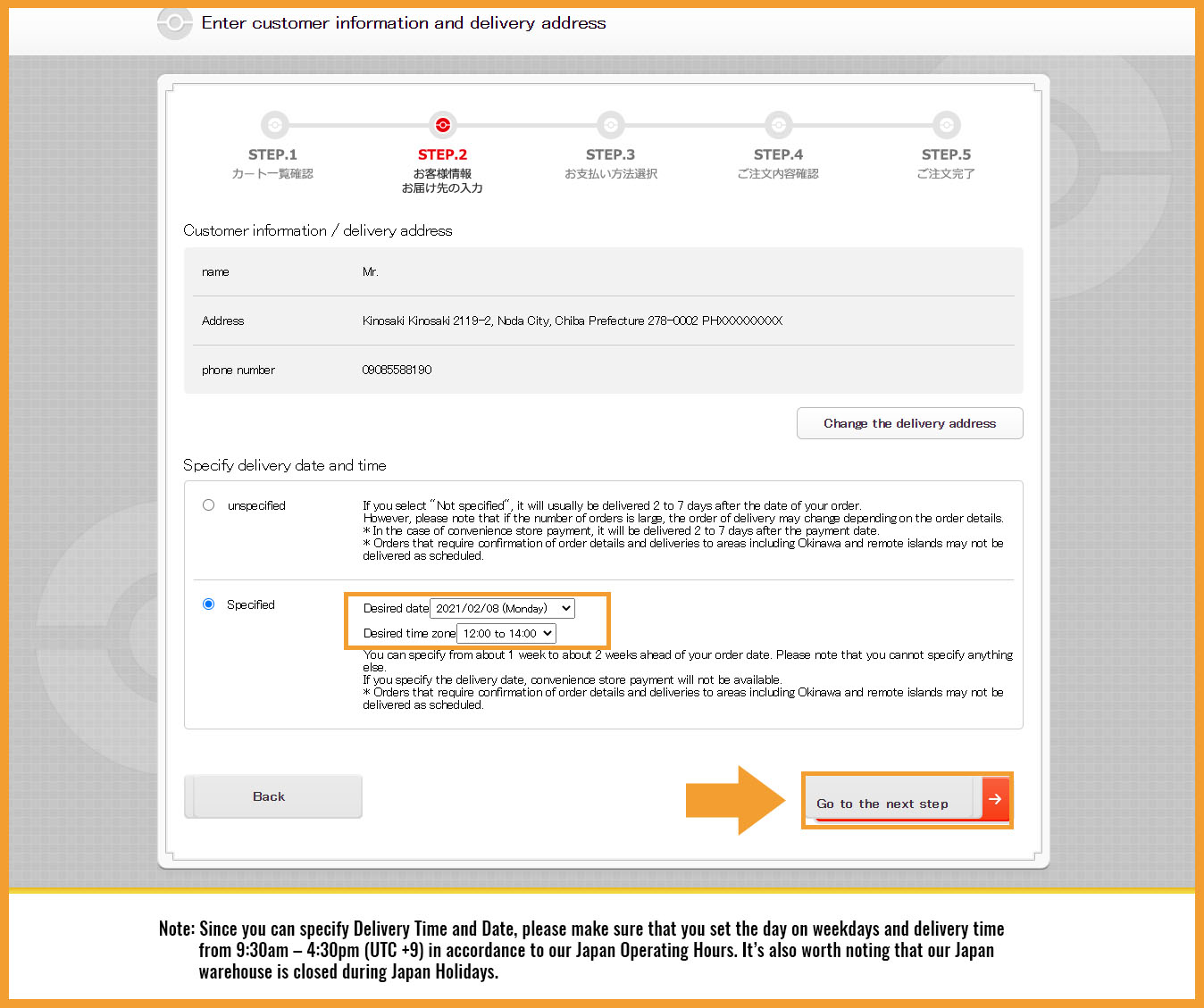 Review all the details you entered and specify your Preferred Delivery Date and Time. Please don't deliver your goods on a weekend and/or Japan holiday since our warehouse will be closed during those times. You may visit Latest News Page and check if there is any service announcement about holiday arrangement of our overseas warehouses.
---
Step 06: Place Your Order and Wait For Pokémon Center's Tracking Number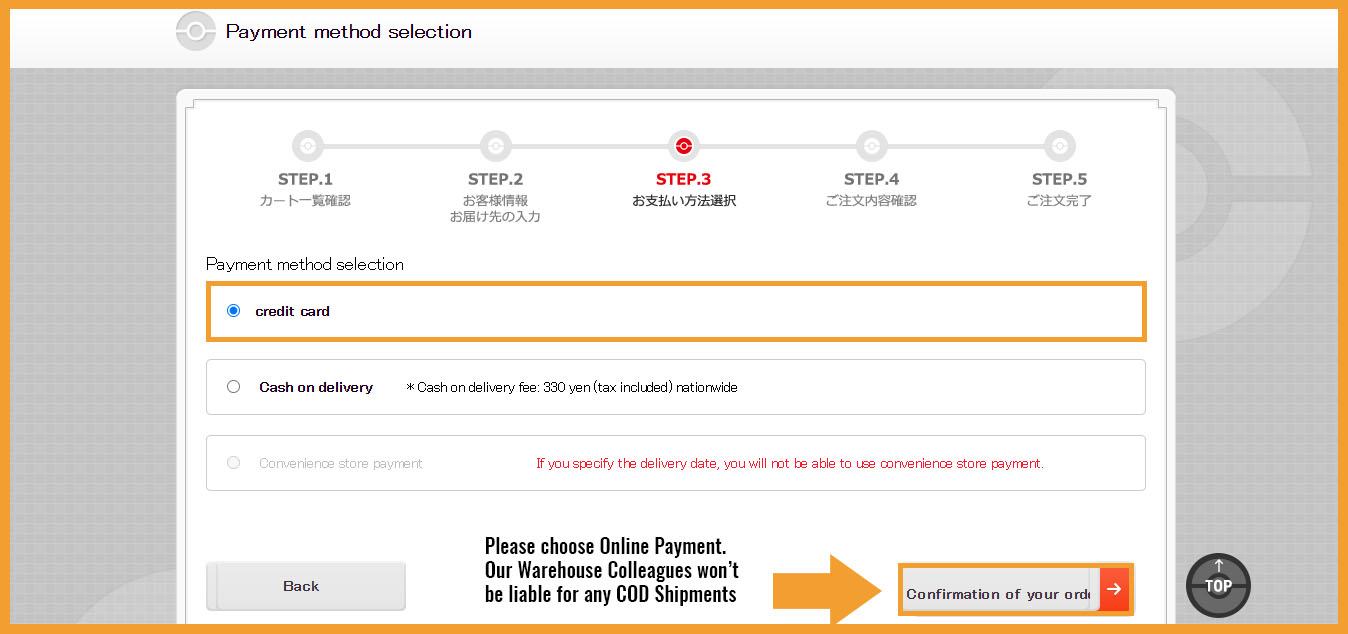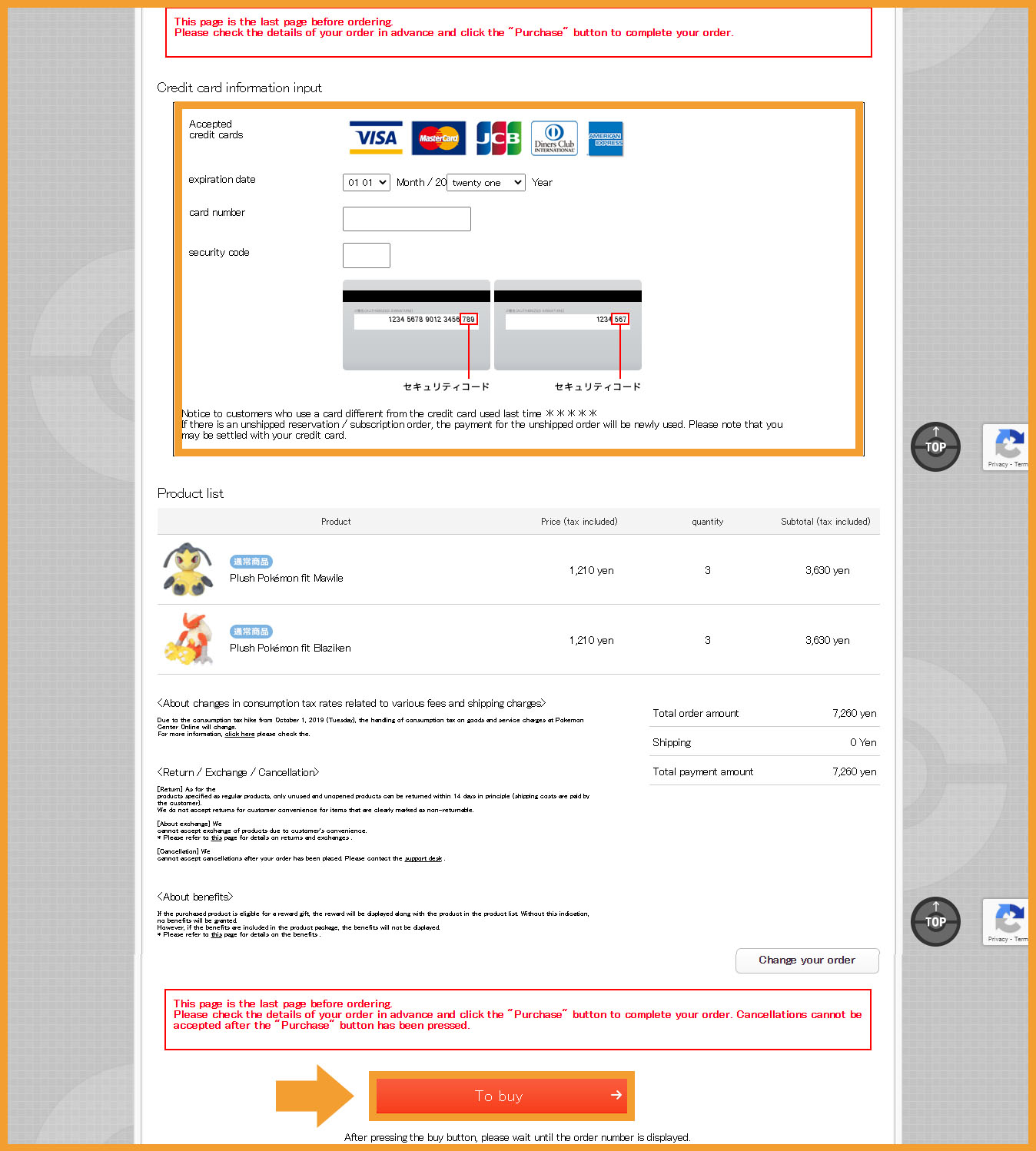 First, choose a payment method and enter your credit card details on the next step. Please note that all of the parcels that would be sent to any of our warehouses should be paid online. Our Warehouse colleague won't be paying for any goods with COD as the mode of payment. Pokémon Center won't be asking for your billing address which means that it will automatically use the same address for shipping and billing. Don't worry, as long as your payment goes through and they delivered it to our warehouse address, everything should be fine.  Review everything one last time and click "To Buy" Simply wait for the tracking number Pokémon Center will provide for your orders.
---
Step 07:  Declare Your Shipment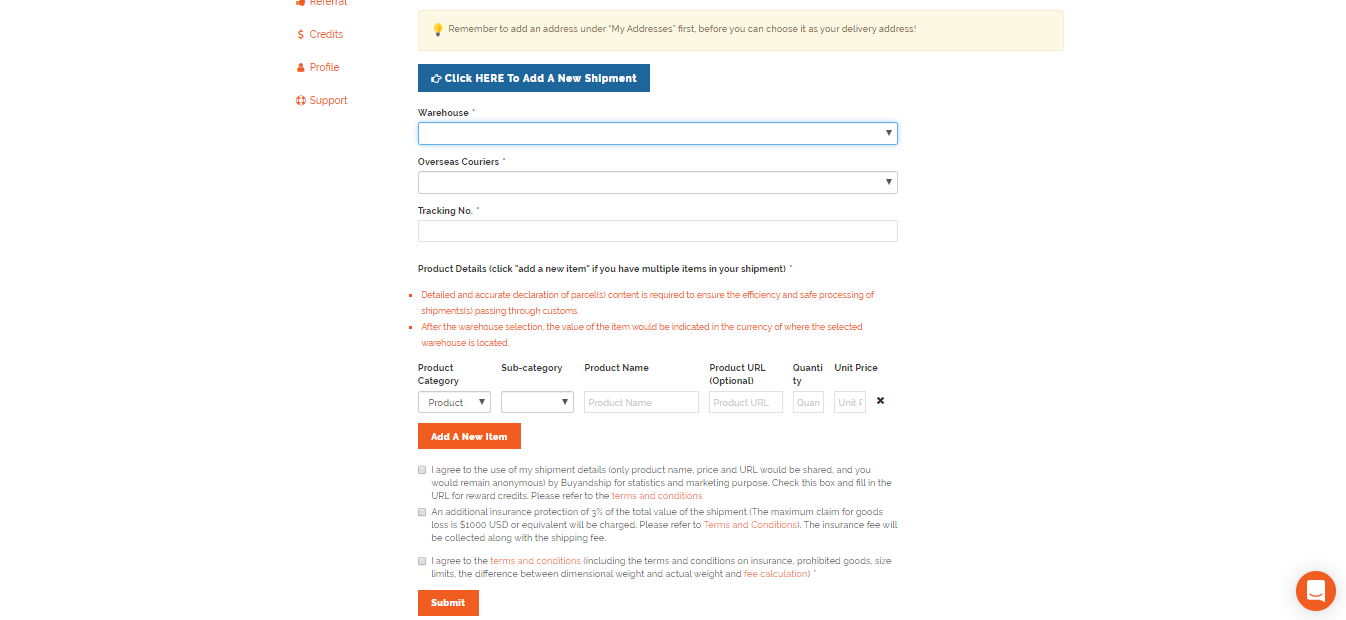 Once you get your tracking code from Pokémon Center, log in to your Buyandship Account, and immediately declare your shipment. All you have to do is:
Go to 'Parcel Management'
Hit 'Click Here to Add a New Shipment'
Enter the Warehouse you ship it to, in this case, select 'Chiba, Japan'
If the email says which courier they use, select the respective courier. But if you don't know, choose 'Other Couriers,' instead
Enter your Tracking Number
Fill out the Product Details (Click 'Add New Item' if you bought multiple items)
Check all of the Terms and Conditions
Hit 'Submit'
If you wanted a more elaborate explanation on how to do it, click here.
Please Note: If there is no tracking number provided from the seller and if the seller filled out your shipping address correctly with your member ID, and was delivered to our warehouse, please wait for an email from us that you have an "Undeclared Shipment" In that same email, there is a tracking number in which you can just copy and paste and declare your shipment. Once you have declared your shipment it should move to "Arrived at Overseas Warehouse" status in Parcel Management.
---
Step 08: Wait For Your Parcel To Be in Parcel Management "Arrived At HK Warehouse"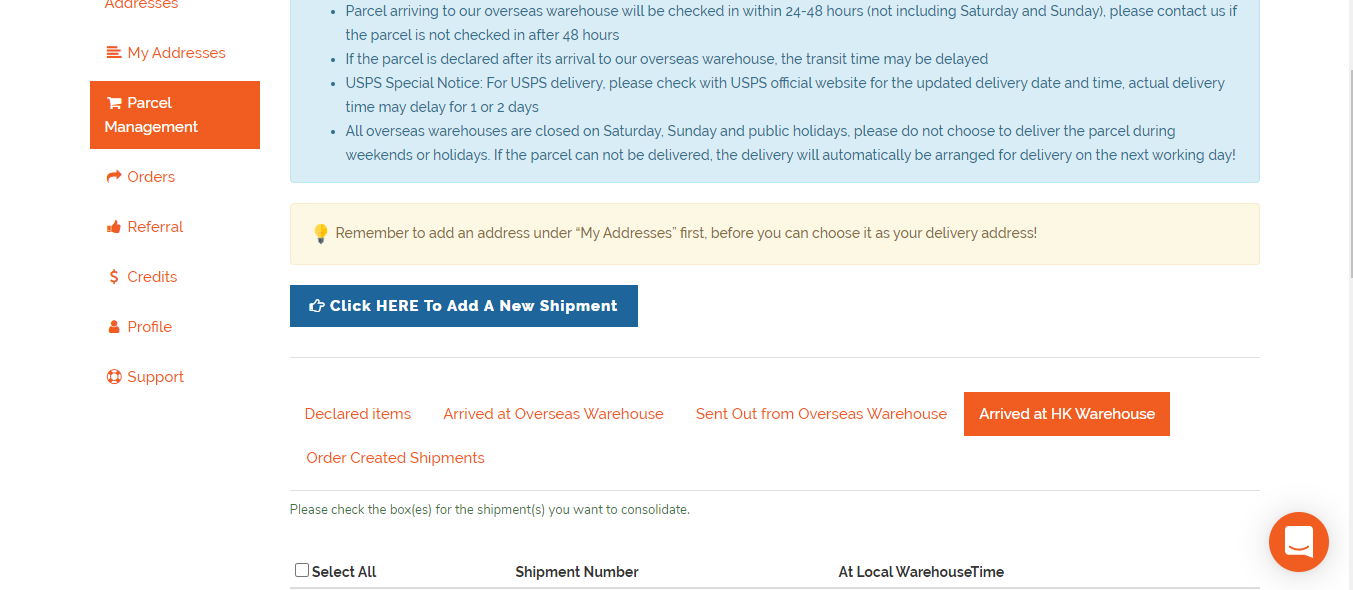 Once it is in "Arrived at HK warehouse" in Parcel Management, you can checkout your shipments separately or consolidate your shipments (not separate items) by ticking on the box next to your tracking number. Once each shipment arrives at the HK warehouse you have free consolidation services and 21 days of storage. If you want to checkout, fill out the checkout details, and proceed to payment.
---
Step 09: Pay for Buyandship's Shipping Rate

We charge purely based on weight for a flat rate of S$6 per pound for shipments from Japan, so you don't have to compute for complicated math equations. Plus, we have the lowest shipping rate in Singapore! How crazy is that?!
*Please note that Buyandship only accepts Mastercard or Visa for a safer and faster way to pay.
---
Step 10: Wait For Your Products to Arrive at Your Doorstep in Singapore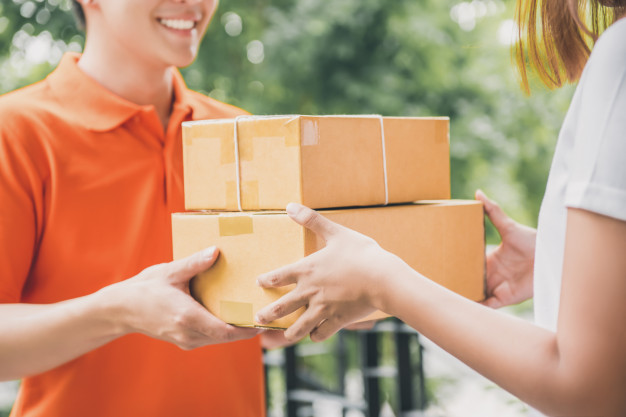 Last step! All you have to do is sit, relax, and wait for your parcels to arrive at your doorstep. Enjoy your new Pokémon Merchandise directly from Japan!