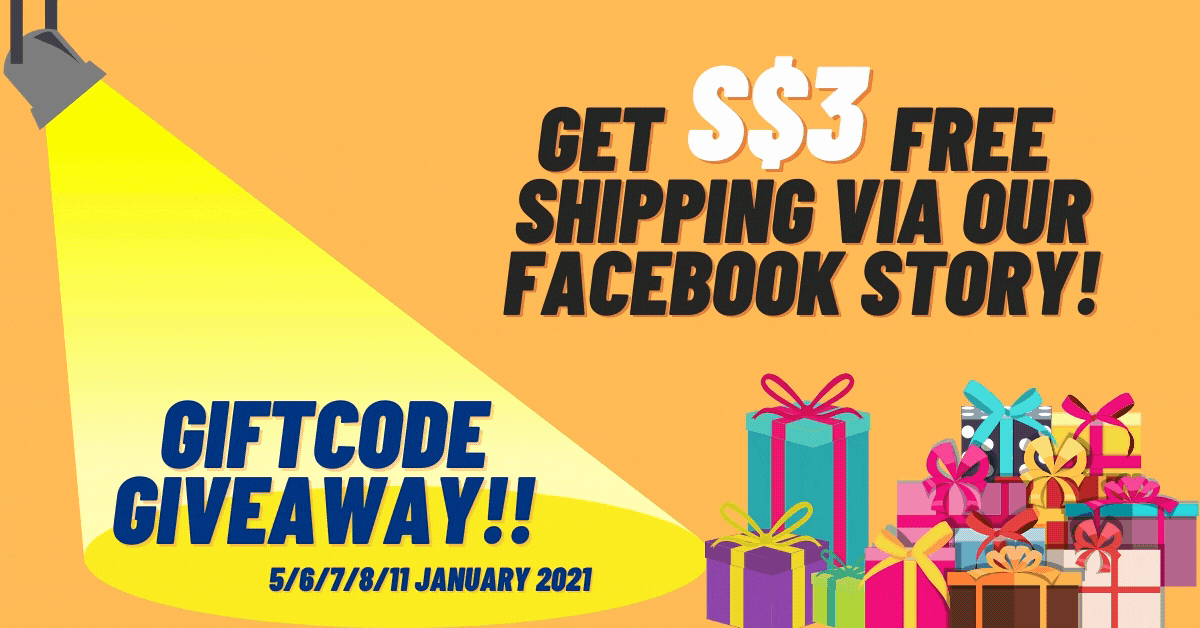 It is already 2021 and let's celebrate together – We will be giving out a total of 50 Gift Codes (each worth S$3 shipping credits) to our beloved users on 5/6/7/8/11 January 2021!.
Ready to get free shipping credits for your New Year purchases? See Below for Details.
How to Get Gift Code on 5/6/7/8/11 January 2021
Everyday we will give out 10 gift codes through our Facebook stories (Haven't followed us yet? NEVER TOO LATE to do it: Buyandship Singapore).
🌟Tip#1: Not all stories will have the gift codes – remember to check every story!
🌟Tip#2: There is a higher chance that stories with gift codes will be published from 11:00am till 7:00pm 🙂
These codes are on a first-come, first-served basis and can only be used ONCE – which means only the first user who redeems the code can get S$3 credits!
---
How to Redeem Gift Code
All you need to do is log in to your account and go to "Credits". Then you will see a button that allows you to redeem a gift code.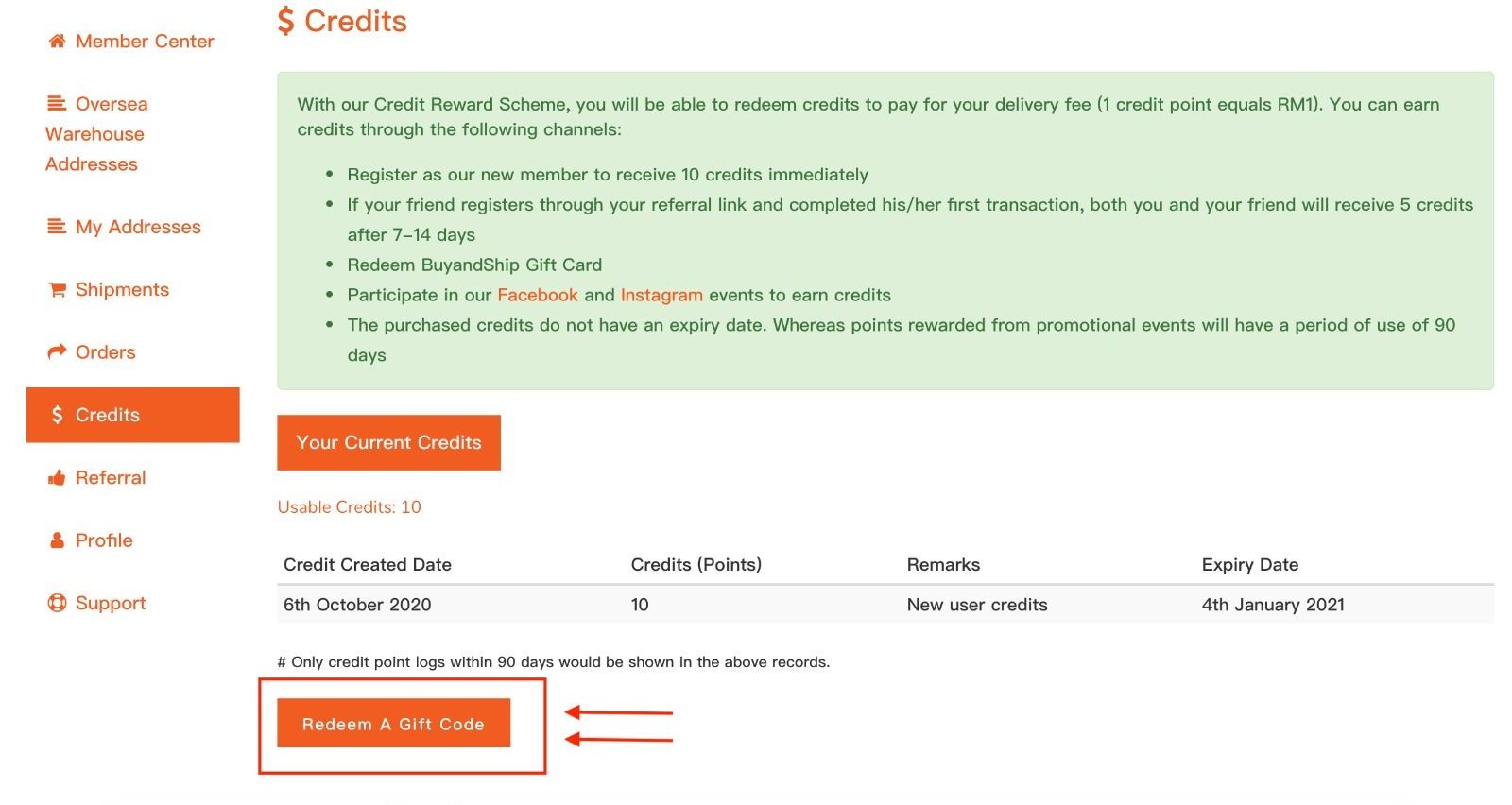 1. The campaign will be held on 5, 6, 7, 8 & 11 January 2021.
2. The campaign will only be held on Facebook via our official account Buyandship Singapore.
3. 50 gift codes will be given on a first-come, first-served basis.
4. Gift code has to be redeemed on or before 31 January 2021.
5. Each Buyandship member account can only redeem one code.
6. The gift codes can only be redeemed by Buyandship Singapore members.
7. All credits cannot be transferred to other member accounts and cannot be exchanged for cash.
8. The credits earned through this campaign will be valid for 30 days.
9. By participating in this campaign, you understand and are willing to abide by the terms and conditions.
10. In case of any dispute, Buyandship will reserve the final decision.