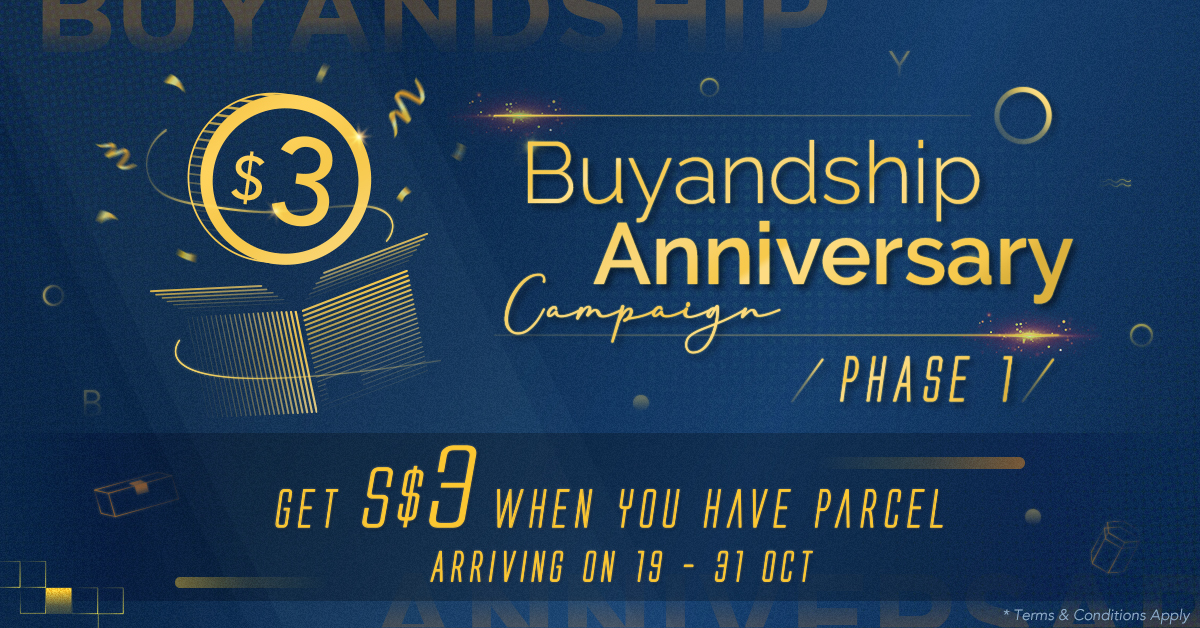 We are very thankful for the continuous support of our Buyandship community! From the bottom of our hearts, thank you for your trust and support in using Buyandship's parcel forwarding service for all your overseas online shopping needs.
To celebrate our 6th Anniversary, we are inviting you to join the party and get the rewards! From 19 October to 31 October 2020, if you have any shipment arrive at one of our overseas warehouses, you will receive S$3 shipping credits as a rebate.
Remember that this is just the PHASE 1 of our Anniversary Campaign. More rewards will be coming soon before Black Friday – Stay Tuned!
1. The campaign starts on 19 October 2020 and ends on 31 October 2020.
2. The arrival time of shipment is subject to the system record.
3. Each user ID can only participate in this campaign once.
4. This campaign is only open to Buyandship Singapore members.
5. Eligible users who have parcels arrived on or before 31 October 2020 will receive credits on or before 9 November 2020.
6. All credits cannot be transferred to other member accounts and cannot be exchanged for cash.
7. The credits earned through this campaign will be valid for 30 days.
8. By participating in this campaign, you understand and are willing to abide by the terms and conditions.
9. In case of any dispute, Buyandship will reserve the final decision.