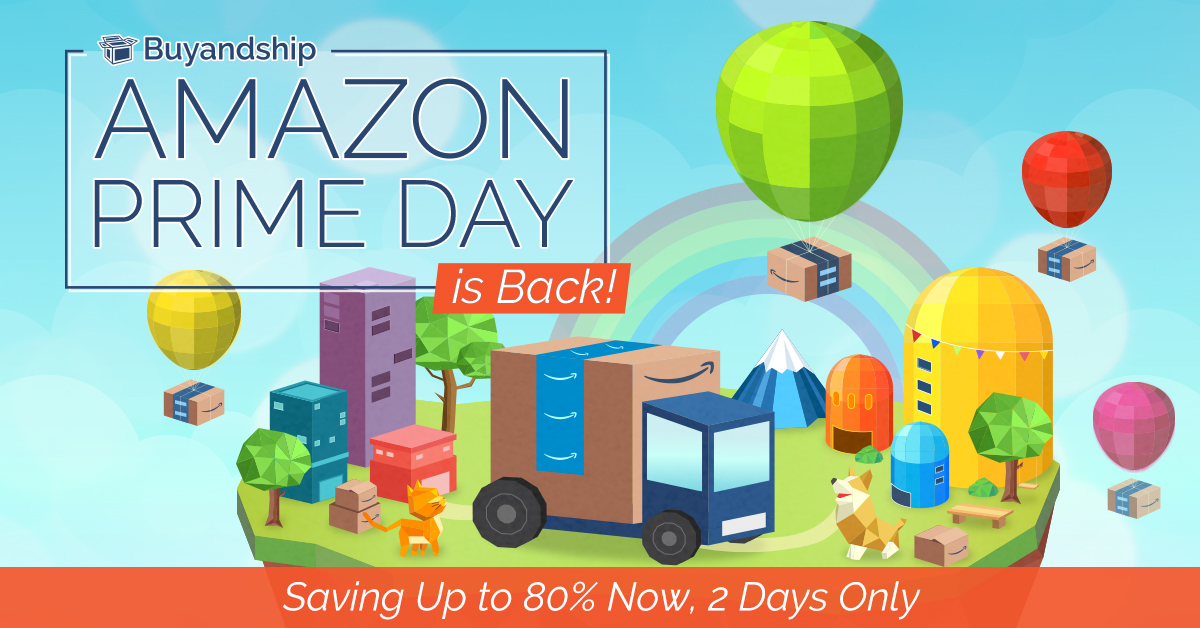 Amazon's annual sales event, Prime Day was delayed for months this year due to the spread of COVID-19. The good news is, Amazon just officially announced that the event will be held on 13 – 14 October. For Amazon US, the deals will go live starting at midnight PST, while for Amazon site in other regions, the deals will likely start at midnight local time as well.
Will it be too early to get prepared now? Never. we've been figuring out potential questions you may have for this upcoming event and here are what you need to know.
Update 9/10: Don't Miss to Read >>Prime Day Start Time in Different Regions & Tutorial on How to Get a Prime Account
---
🌟Benefits of Overseas Online Shopping🌟
① Oversea online shopping allows you to buy anything from your favorite brands at a lower price or with good discounts
② Wider variety & range of products are available
③ Keep up with every foreign shopping season
---
🌟Why Buyandship🌟
Any Singaporean who likes to shop online will know the frustration of picking out purchases on an overseas website, only to find at the checkout that the store can't ship to Singapore. Parcel forwarding service is the answer to this problem! Buyandship has 11 warehouses worldwide, which allows you to shop around the world! We provide our users with affordable shipping rate in Singapore, and free parcel consolidation for you to shop in different countries. Learn More

---
1. What Items Will Be on Sale and How to Find Them?
Tech plays a big role on Prime Day, especially for Amazon's products such as Kindle, Echo, Fire TV etc. You can expect at least 40% off for these items! Of course, there will be huge discounts on other items like apparel, kitchenware, baby, and home decor. Although there are still 2 weeks before Prime Day arrives, Amazon has already launched a few offers including Up to 40% Off on Daily Essentials, Up to 30% Off Smart Home Gadgets and Save Up to 20% on School Supplies.
You should keep eyes on Amazon's Deal Page where you can see all on-sale items during the Prime Day. Make sure that you have selected "Deliver to the U.S." as your default option, otherwise you won't be able to access deals that only offer domestic shipping.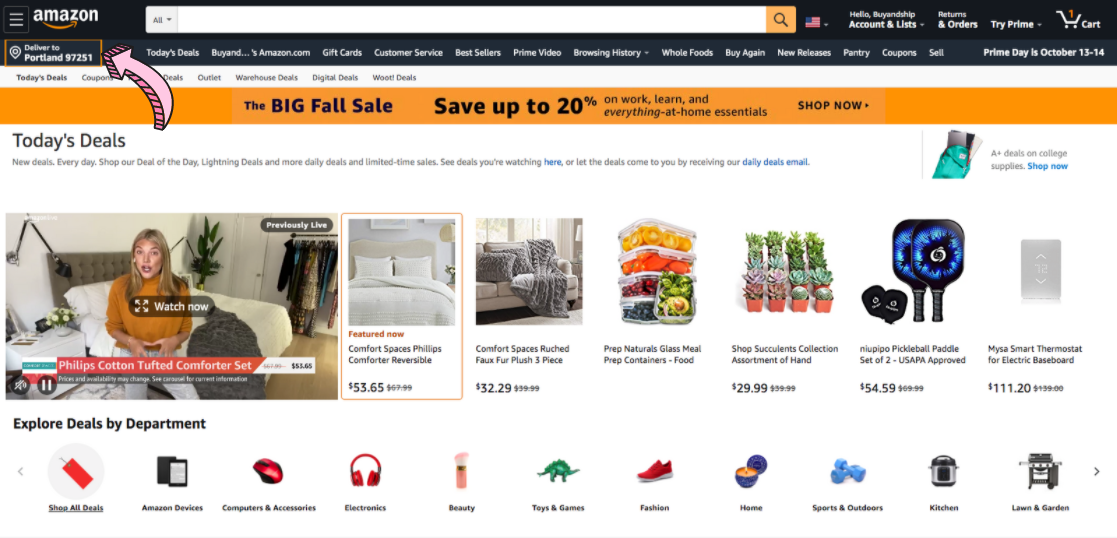 ---
2. I'm Not an Amazon Prime Member. Can I Shop Prime Day Deals?
Prime Day is Amazon's "thank you" to Prime members. Thus shoppers must be Amazon Prime subscribers to take advantage of any deals. The good news is if you're not a Prime member yet, or haven't enjoyed the free trial before, you can register for a 30-day free Prime member trial from HERE. After your 30-day trial is up, you can keep your membership and pay US$12.99 per month, or cancel it before the free trial expires. Either way, your Prime trial period will let you shop deals on Prime Day.
Remember that the Prime membership doesn't only allow you access to physical products and deals – you can also enjoy Prime Video, Ad-Free Music Streaming, Unlimited Photo Storage, Unlimited Reading, and of course, free 2-day US shipping at all times.
Note: If you've canceled a Prime membership in the past 12 months, you are not qualified for the free trial program. So you can either sign up for a 1-month Prime membership or register a new Amazon account.
---
3. Will Amazon Offer Price Adjustments? How Can I Get the Best Prices?
Assuming you buy an All-new Kindle now for US$89 right now and it drops to say $59.99 on Prime Day, you won't be able to get the price difference. The best way to avoid paying higher for the product you love? Simply add it to the shopping cart first and come back on Prime Day – there is a high chance to get it at a much better price!
Amazon has also created a new "Watch this Deal" button this year, which allows customers to set an alert to be notified when specific products go on sale. However, this button is only available on Amazon's mobile app.
---
4. How Fast Will My Prime Day Shipments be Shipped?
Prime members are eligible to enjoy free 2-day shipping. Once your parcel(s) arrived at our U.S. warehouse, remember to declare it (if you haven't done it upon receipt of the tracking no.) and it takes around 7-12 days for us to ship the parcel(s) to our central hub in Hong Kong, which is longer than usual as the no. of flight is very limited now due to COVID-19.
Upon arrival at the Hong Kong warehouse, you can start consolidating your parcels and create the shipment order. It will take a few days for us to process your order and get one of our courier partners to deliver it to your doorstep!
---
5. How Else Can I Save Money on Prime Day?
Buyandship's parcel forwarding service fee is probably the lowest among all available options in the market and we offer free consolidation service for every Buyandship member. Unlike other parcel forwarding companies, we don't charge a subscription fee or handling fee for that – because we want to help you save BIG money! So nothing to worry about, just buy and ship with us.