Love Buyandship's services? Why not share with your friends, invite them to join us and earn a chance to get 10lbs free shipping! From 18 August to 20 September 2020, the top 3 referrers who invite most friends to register as Buyandship members through the Friend Referral Number/Link will win S$60 (equivalent to 10lbs) free shipping credits as a reward!
To recognize your participation in the campaign, you must also make a post on your Instagram during the campaign period to share your experience with Buyandship and include your Friend Referral Number/Link, plus the hashtag #BNSChallenge.
*Be reminded that you will still be entitled to join the existing friend referral program, this means if your friend can complete their first shipment order within 90 days after the registration, both of you can still get S$3 free shipping credits!
---
Let's brush up on how to get your Friend Referral Number or Link!
Step➊ Log in to your account, and you will be directed to "Member Center".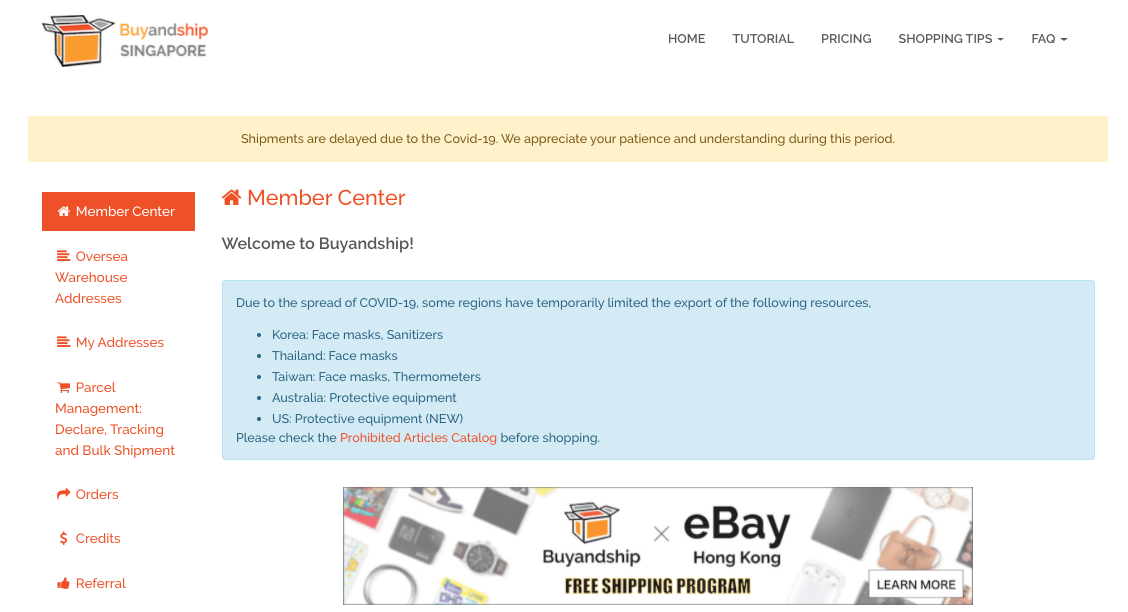 Step➋ Click "Referral" in the left column, then you can find your Friend Referral Number and Link!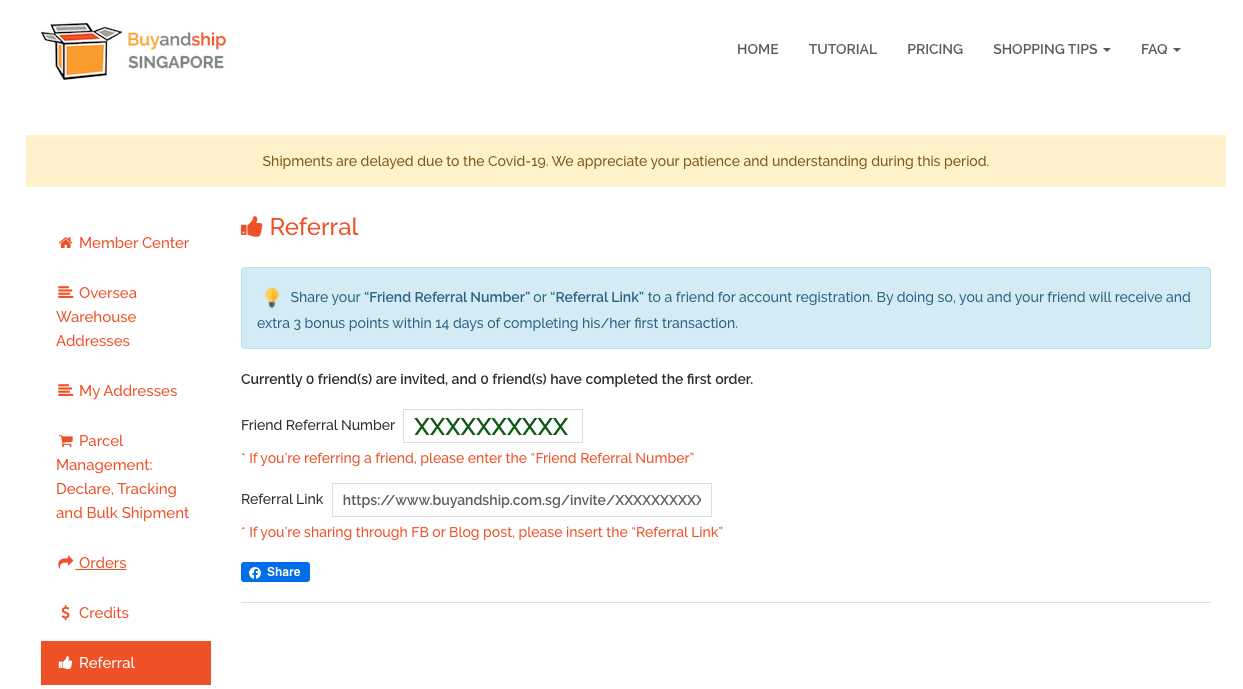 Warm reminder: Your friends MUST complete phone verification so that our system will record it as a valid referral.
1. The campaign starts on 18 August 2020 and ends on 20 September 2020 11:59PM, registration time is based on the system record.
2. No fake referee will be accepted and counted. We reserve the right to disqualify the referrer's participation in the campaign if we found a serious breach of terms.
3. Your Instagram post should be posted before the end of the campaign. You will be asked to send us a screenshot of your Instagram post if your account is private and you win the prize.
4. You agree to amend your Instagram post according to our instructions if we found any misleading or inappropriate information. Otherwise, you may be disqualified from the campaign.
5. By participating in the campaign, you agree to allow us to share your post on our website, social media pages, or newsletter.
6. This campaign is open to Buyandship Singapore members only.
7. Winners will receive credits on or before the end of September 2020.
8. All credits cannot be transferred to other member accounts and cannot be exchanged for cash.
9. The credits earned through this promotion have a 90-day lifespan and will expire afterward.
10. By participating in the campaign, the customer states that he/she understands and is willing to abide by the terms and conditions of the campaign.
11. Buyandship reserves the right to limit entry, amend rules or cancel, terminate, modify or suspend the campaign if considered necessary without prior notice.
12. In case of any dispute, Buyandship will reserve the final decision.