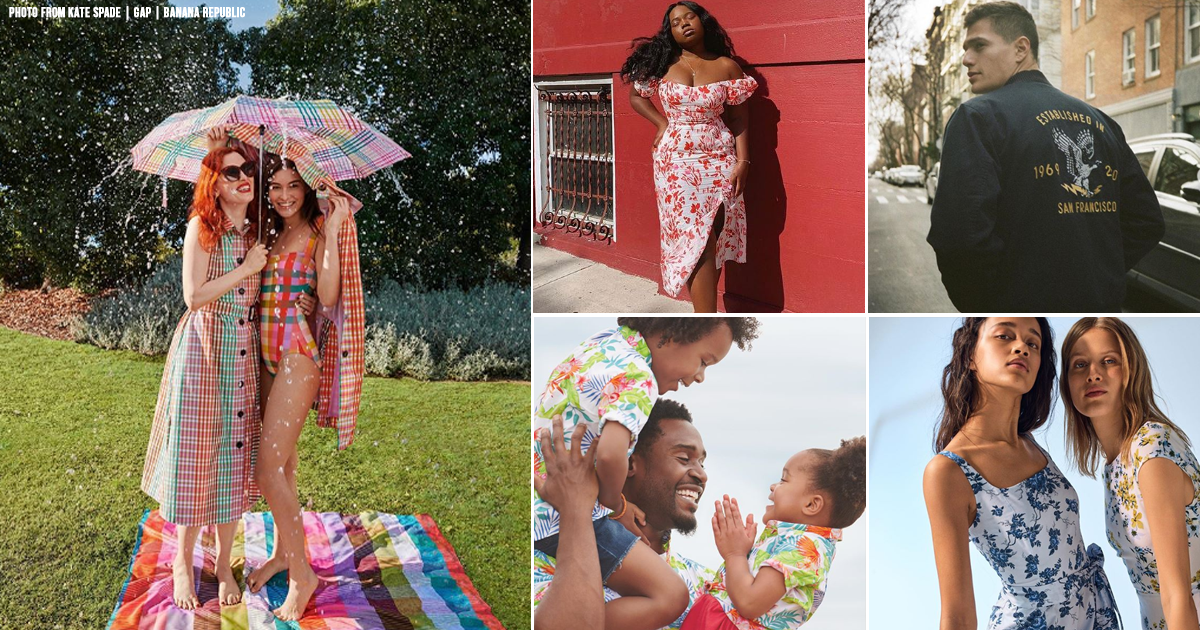 Have you ever done Factory Outlet Shopping before? You get the best deals, you save more money, and you get thousands of choices. Now, Buyandship enables YOU to shop "Factory Outlet Prices" online! Save more money with better deals at factory outlet prices and deliver them to your home in Singapore at an affordable shipping rate. Check out our favorite factory outlet stores online! It's basically your premier destination for discount products.
---
🌟Benefits of Overseas Online Shopping🌟
① Oversea online shopping allows you to buy anything from your favorite brands at a lower price or with good discounts
② Wider variety & range of products are available
③ Keep up with every foreign shopping season
---
🌟Why Buyandship🌟
Any Singaporean who likes to shop online will know the frustration of picking out purchases on an overseas website, only to find at the checkout that the store can't ship to Singapore. Parcel forwarding service is the answer to this problem! Buyandship has 10 warehouses worldwide, which allows you to shop around the world! We provide our users with affordable shipping rate in Singapore, and free parcel consolidation for you to shop in different countries. Learn More

---
6 PM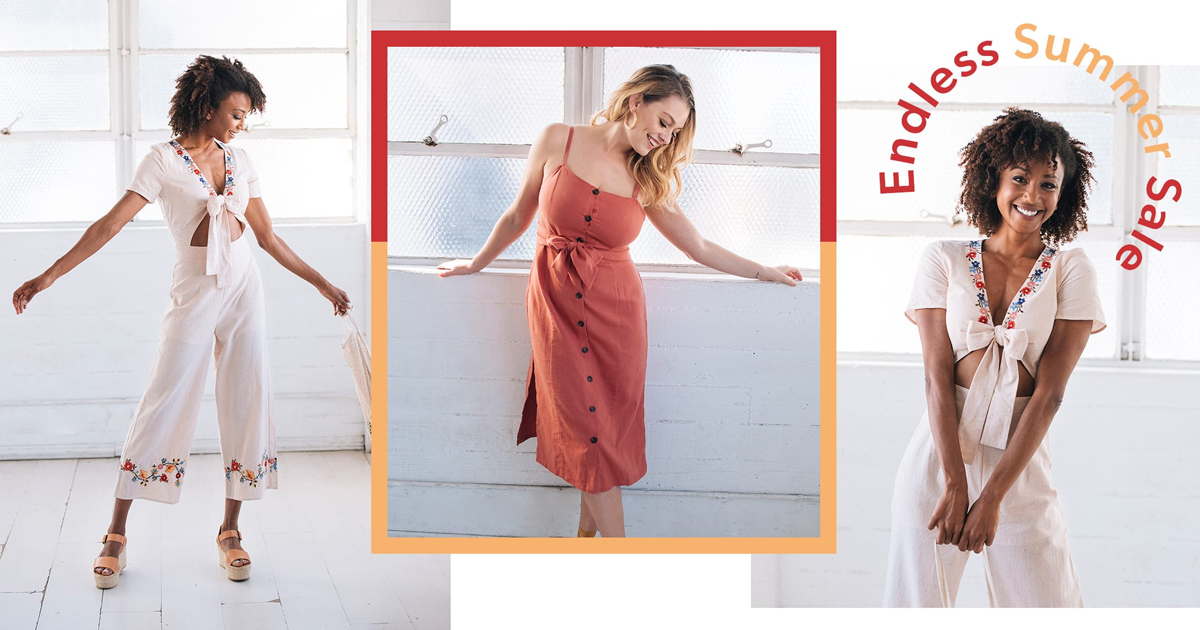 6PM is the discount retail division of Zappos IP, Inc. They've been serving customers some of the best deals and discounted fashion online since 2007. They're unique in the marketplace, offering thousands of new styles, authentic brands, and a huge variety of fashion for the whole family. Stock runs out quickly, so if you see something you like, we suggest you should buy it immediately! They always wanted to exceed your expectations by giving you great value from a trusted source and trust us, their deals are too good to pass up!
Current Deals:
1. New Year Sale Up to 50% OFF
2. adidas Up to 70% OFF
3. Women's Workout & Running Sneakers Up to 65% OFF
4. Women's Workout & Running Clothing Up to 70% OFF
5. Men's Workout & Running Styles Up to 65% OFF
6. Kid's Active Clothing Up to 60% OFF
7. Women's Dresses Up to 50% OFF
---
Banana Republic Factory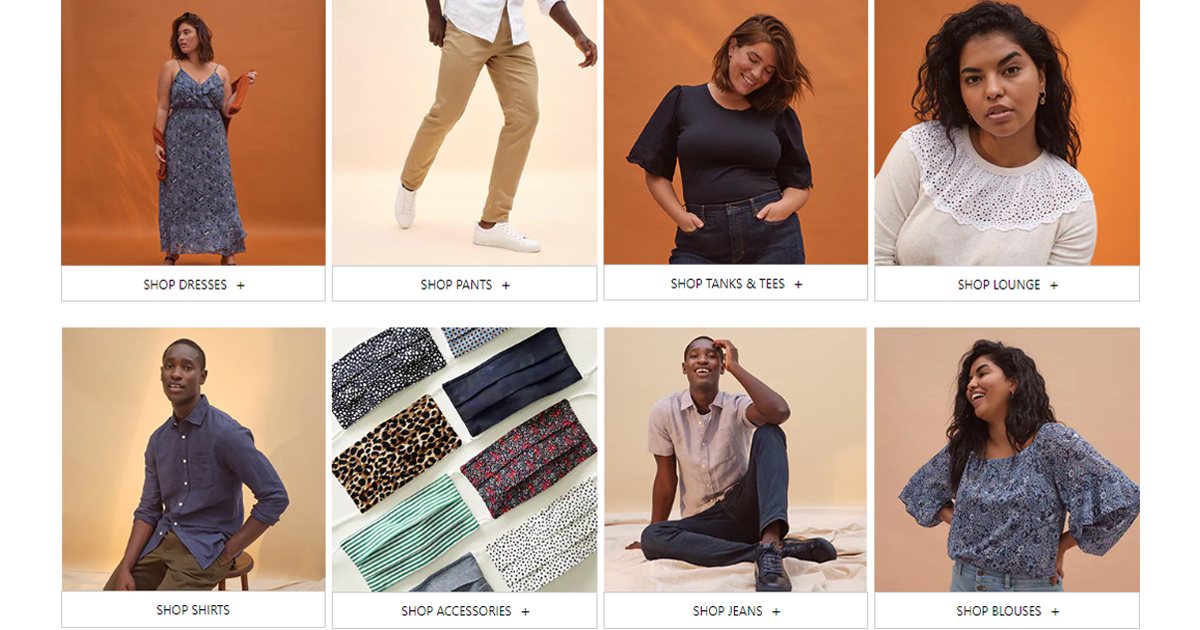 Banana Republic Factory is a premier destination for modern clothing designed for a life with no boundaries. It was born in 1978 by two California creatives fueled by their explorer spirits but today, it's under Gap Inc. It's a global lifestyle brand that offers you apparel and accessories made by the finest materials for a cheaper price.
Current Deals:
1. Up to 75% OFF Everything
2. 600+ New Arrivals From $19.99
3. Extra 60% OFF Clearance
---
Gap Factory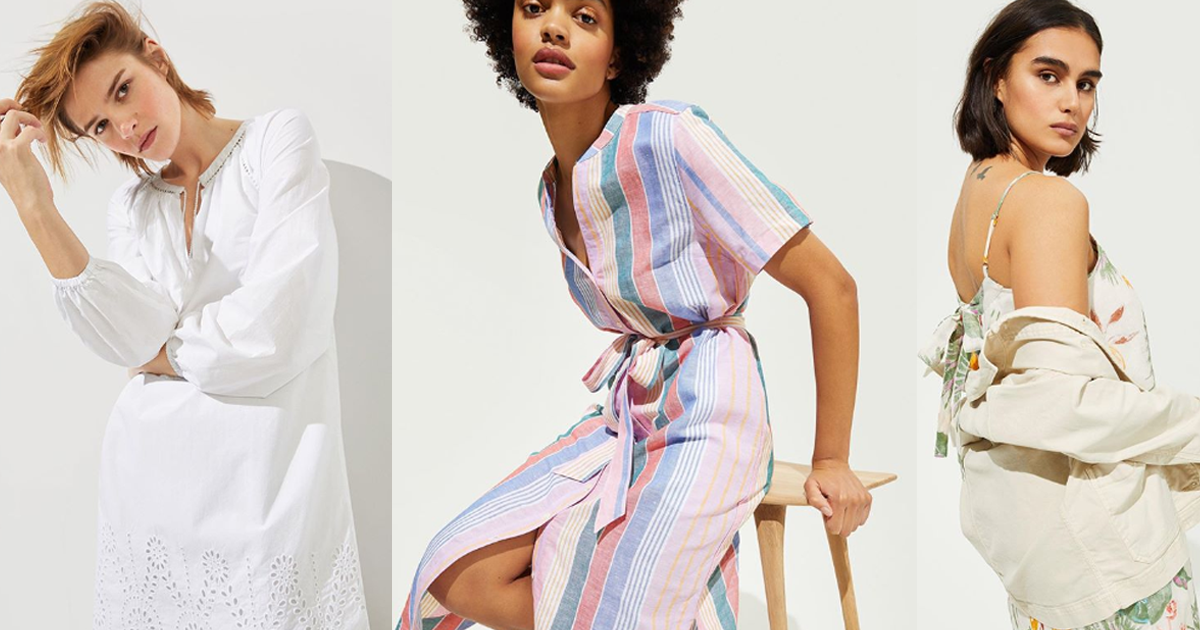 Gap was founded in 1969 with a simple idea — make it easier to find a pair of jeans that fit with a commitment to do more. In the more than 50 years since the company has grown into seven brands, and their initial commitment to do more has grown into a global ambition to champion equality, inclusivity, and sustainability. Get your hands on one of the best quality retail brands in America for a factory outlet price!
Current Deals:
1. Up to 75% OFF Everything
2. Extra 50% OFF Clearance, Use Code: GFEXTRA
3. Mystery Deals All Under $35
4. Extra 15% OFF Your Purchase, Use Code: GFPLUS
5. All Mask 3-Packs From $5
---
J.Crew Factory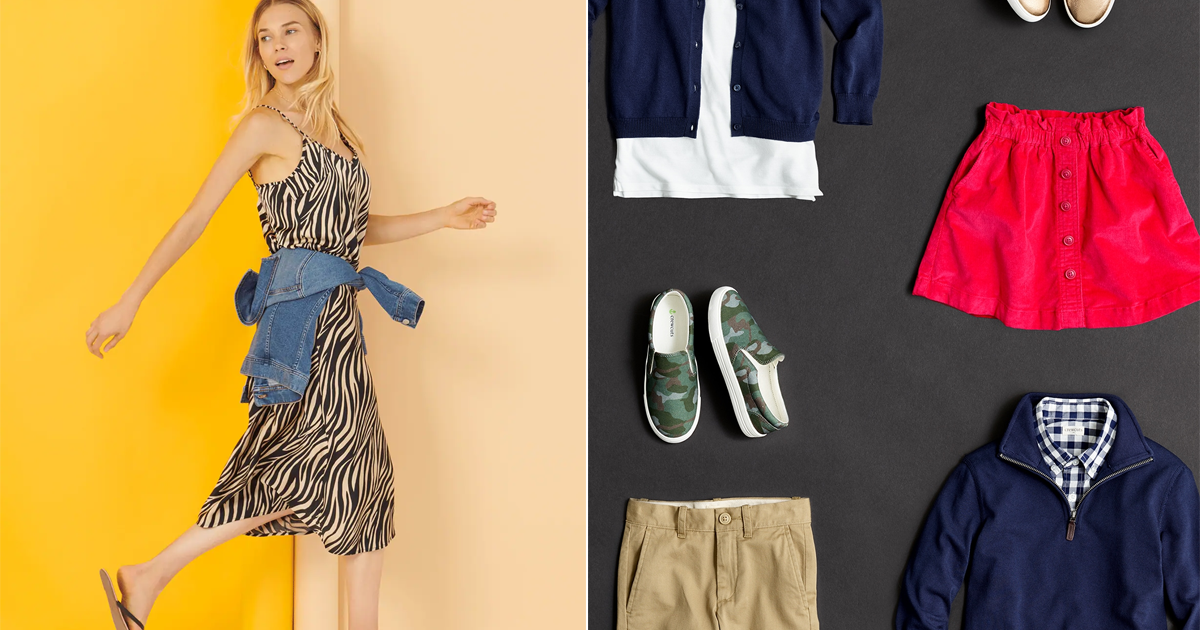 J.Crew Factory thinks that shopping should be fun. Fun, as in getting A-class products at the lowest price possible. Whether you love special details, unique fabrics, or classic colors, J.Crew Factory got high-quality clothes that can make you look and feel your absolute best. If you're looking for a brand that's always on sale, simply visit J.Crew Factory.
Current Deals:
1. Up to 60% OFF Everything
2. Extra 60% OFF Clearance, Use Code: SALE4YOU
3. Up to 60% OFF Girl's Clothing
4. Outerwear From $49.50
---
Kate Spade Surprise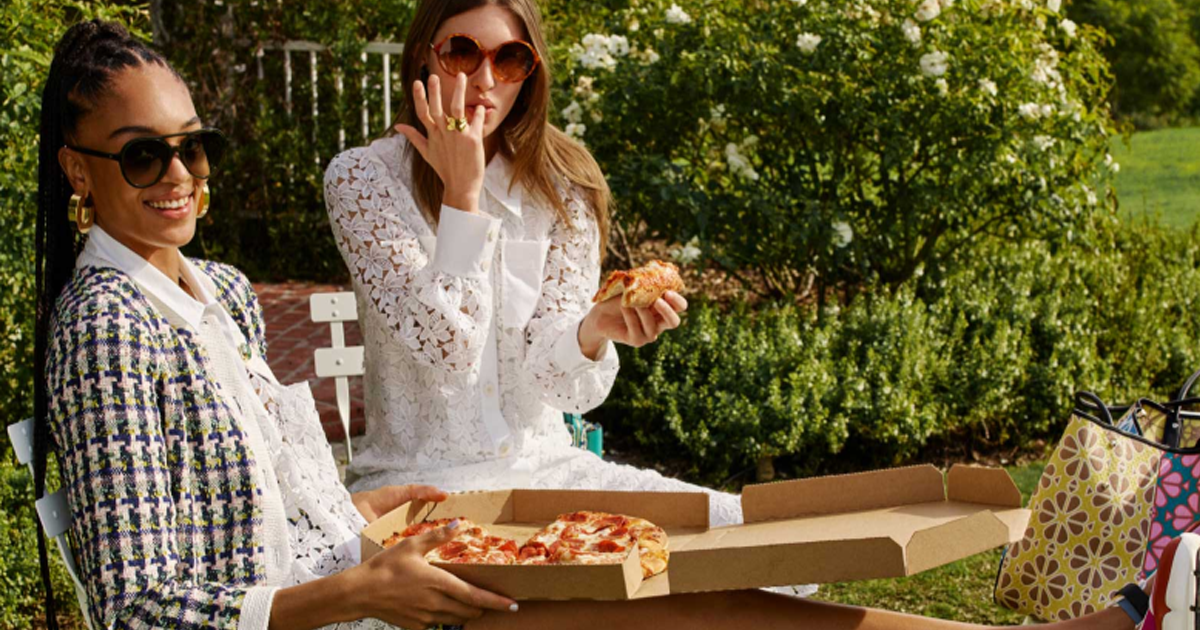 Kate Spade launch in 1993 with six essential handbags. They've always stood for optimistic femininity and today, they are known as a global life and style house filled with handbags, clothes, shoes, jewelry, home décor, tech accessories and so many other things that you use every day. Kate Spade stayed long in the game because value thoughtful details. It's these founding principles that define their unique style. Now, you can get your hands on authentic Kate Spade at their factory outlet counterpart, Kate Spade Surprise.
Current Deals:
1. Up to 75% OFF Everything
2. Daily Deals Up to 80% OFF
---
Neiman Marcus Last Call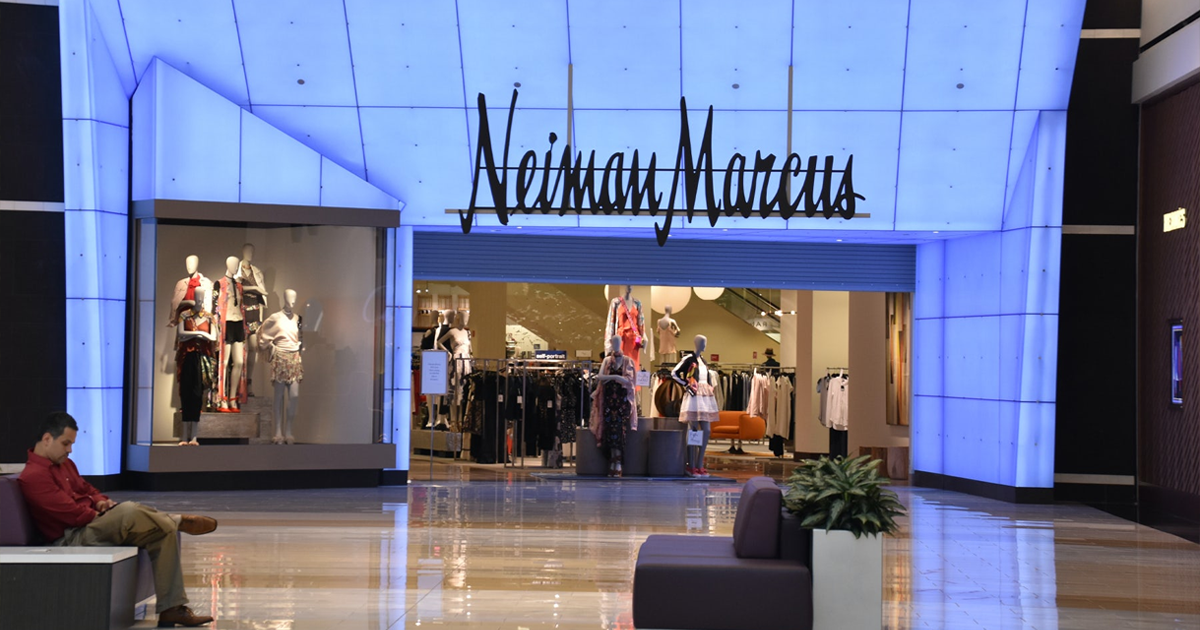 Neiman Marcus offers distinctive luxury merchandise, including women's couture and designer apparel, contemporary sportswear, handbags, shoes, cosmetics, men's clothing and accessories, precious and designer jewelry, decorative home accessories, fine china, crystal and silver, children's apparel and more! If you wanted to own a designer item without breaking the bank, Neiman Marcus Last Call is your ultimate go-to-shop.
Current Deals:
1. Last Call Winter Sale Up to 75% OFF
2. Clearance Up to 50% OFF
3. Designer Handbags Up to 75% OFF
4. Estee Lauder Gift Event – Free Beauty Gifts with Purchase
---
Note: We hope you loved the brands we recommended! We just wanted to clarify that the deals are accurate as stated in the time of publication. We do not own any of the pictures above nor affiliated with the brands mentioned. All credits are due to all of the brands featured in the article.