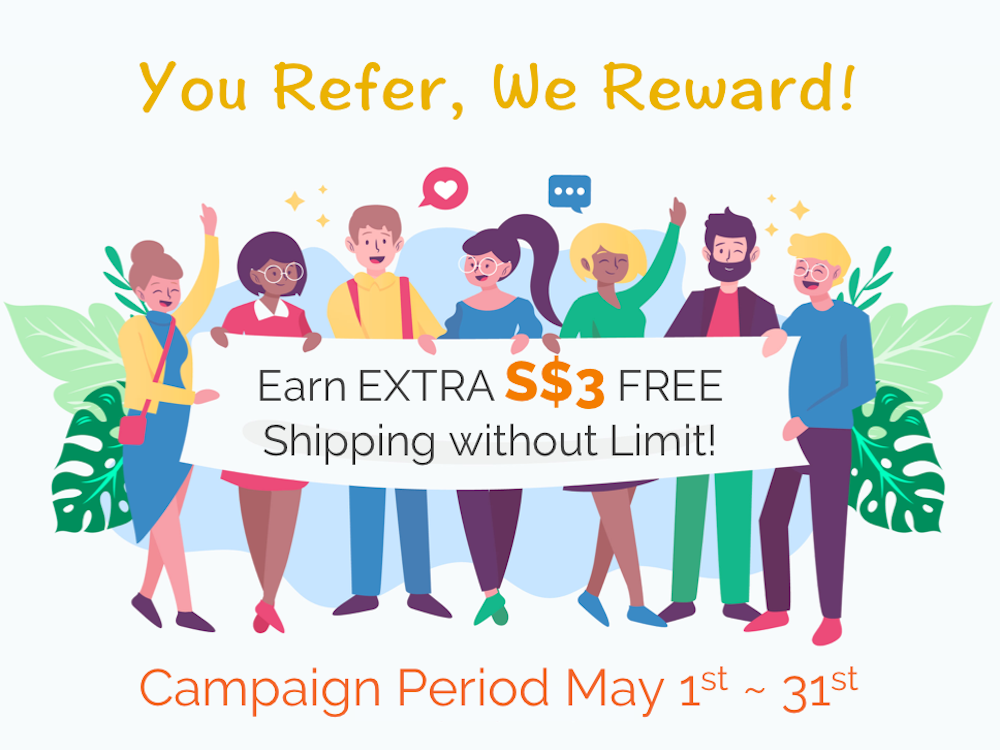 ---
From May 1 to May 31 2020, as long as your friend registered as a Buyandship member through your Friend Referral Number or Referral Link, you as a referrer can get EXTRA S$3 free shipping credits for each referral – and the credits will be added to your account on or before the middle of June!
Be reminded that you will still be entitled to join the existing friend referral program, this means if your friend can complete their first shipment order within 90 days after the registration, both of you can still get S$3 free shipping credits!
There is no limit on the no. of friends you refer, so let's get as many free shipping credits as you can, and use it to shop around the world with us!
---
Let's brush up on how to get your Friend Referral Number or Link!
Step➊ Log in to your account, and you will be directed to "Member Center".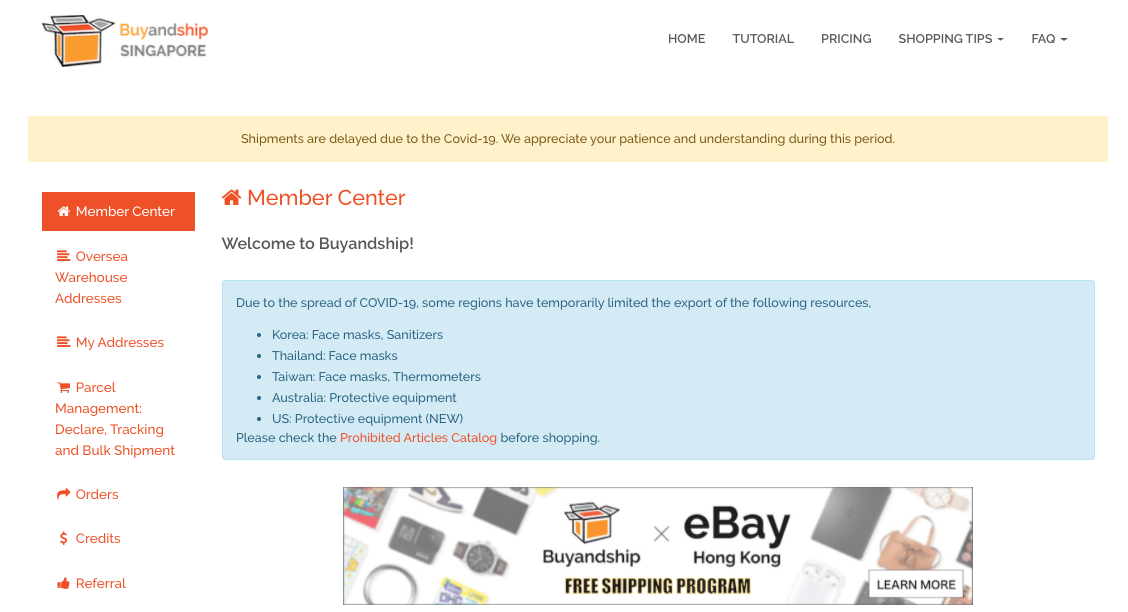 Step➋ Click "Referral" in the left column, then you can find your Friend Referral Number and Link!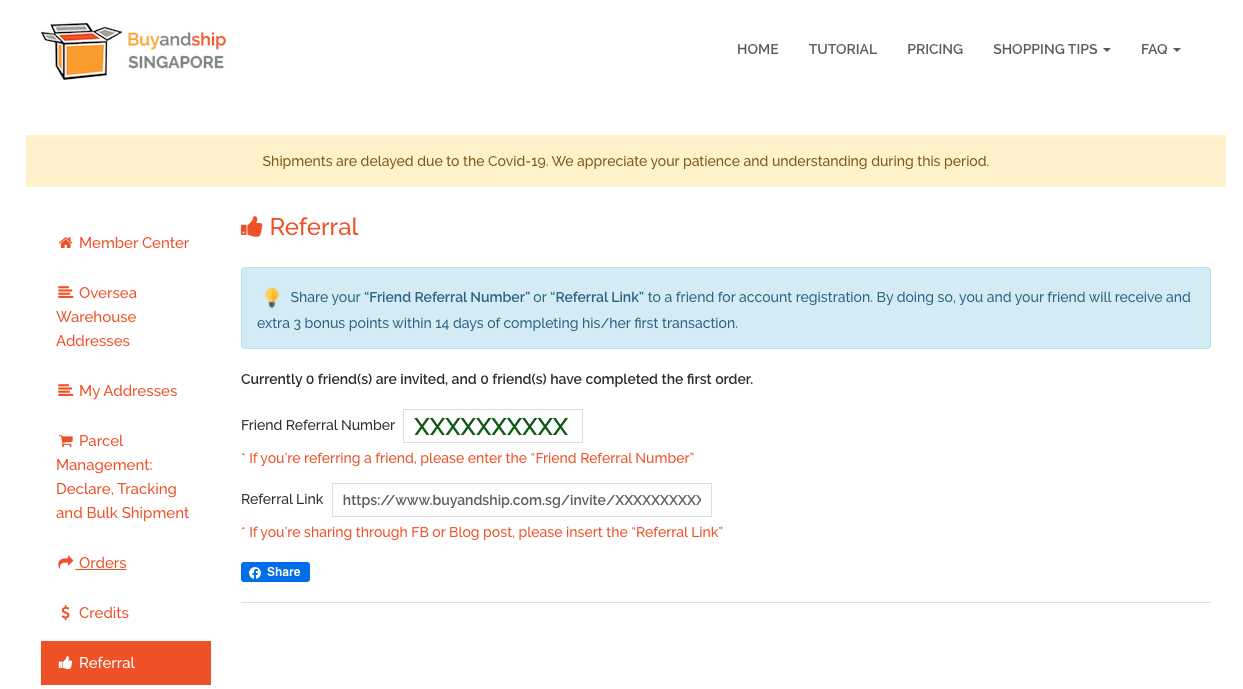 Warm reminder: Your friends MUST complete phone verification so that our system will record it as a valid referral.
• The promotion starts on May 1st and ends on May 31st, 2020. 11:59 PM, registration time is based on the system record.
• There is no limit on the number of referrals.
• This promotion is open to Buyandship Singapore members only.
• Eligible users will receive credits on or before the middle of June 2020.
• All credits cannot be transferred to other member accounts and cannot be exchanged for cash.
• The credits earned through this promotion have a 30-day lifespan and will expire afterward.
• By participating in this promotion, the customer states that he/she understands and is willing to abide by the terms and conditions of the promotion.
• In case of any dispute, Buyandship will reserve the final decision.