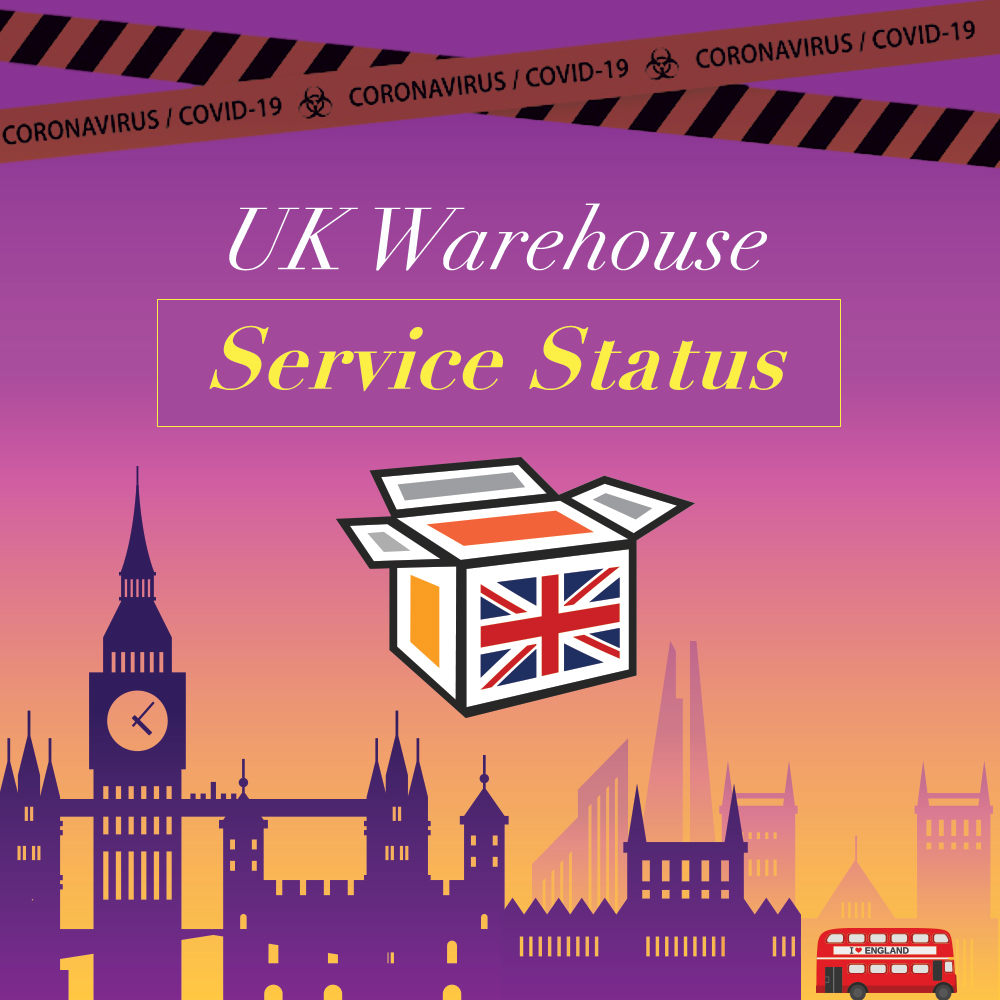 Latest updates on April 14
The UK warehouse and parcel forwarding service will resume operations from April 15th, However, please expect delays on shipments due to the reduction of flights.
Since the building where our UK warehouse is located has confirmed a COVID-19 case, all staff of our UK warehouse will be in self-isolation for 14 days. UK warehouse will maintain services of parcel receiving and checking-in for today and tomorrow. The cut-off date for sending out parcels from our UK warehouse is on March 31st.
Starting from this Wednesday (April 1st), UK warehouse will be closed for 14 days, which means daily operation will be suspended, including parcels receiving, checking-in and sending out. Please stop using the UK warehouse for your transshipment. If you have any order on UK websites recently, we advise you to cancel the order(s), or contact the seller to postpone the date of delivery.
Nevertheless, as a measure to protect our users from the potential loss regarding the suspension of parcel receiving, parcels delivered by Royal Mail will be signed, received and stored by the reception of the building during the said period of suspension, taking into consideration that most parcels sent by Royal Mail do not have a return address to the seller.
All parcels sent by any couriers, except Royal Mail, will be rejected starting from this Wednesday. Please contact the seller for order cancellation, refund or any other alternative options. As a gentle reminder, please make sure you have included your Buyandship User ID in the receiver or delivery address column, especially for Royal Mail parcels which do not have tracking numbers.
The UK warehouse address has been hidden on Member Centre. Please stop using our UK parcel forwarding service during the closure period. Buyandship will evaluate the situation from time to time, and resume our UK warehouse service when appropriate. Announcement will be made on the Latest News and our official Facebook page.
Thank you for your understanding during this hard time and we apologise for any inconvenience caused. Wishes everyone stay safe, and stay healthy.