If you're an online shopping veteran, you may be familiar with PayPal being a payment method for many international online retailers and stores. For the uninitiated, PayPal is a global online payment platform, which has millions of users worldwide! 
"But hold on, can't we just use our credit or debit card to make payment?". Not all overseas online stores accept payments from foreign credit/debit cards. And this can totally dampen your shopping experience! 
Some overseas online stores accept foreign credit/debit cards, while some only accept PayPal as a payment method. Good news though; more and more international online stores accept PayPal as a payment method — even if it's registered in Singapore.
---
Did you know it's free to set up a PayPal account? If you do not have a PayPal account yet, sign up your own PayPal account now as the process only takes a few minutes!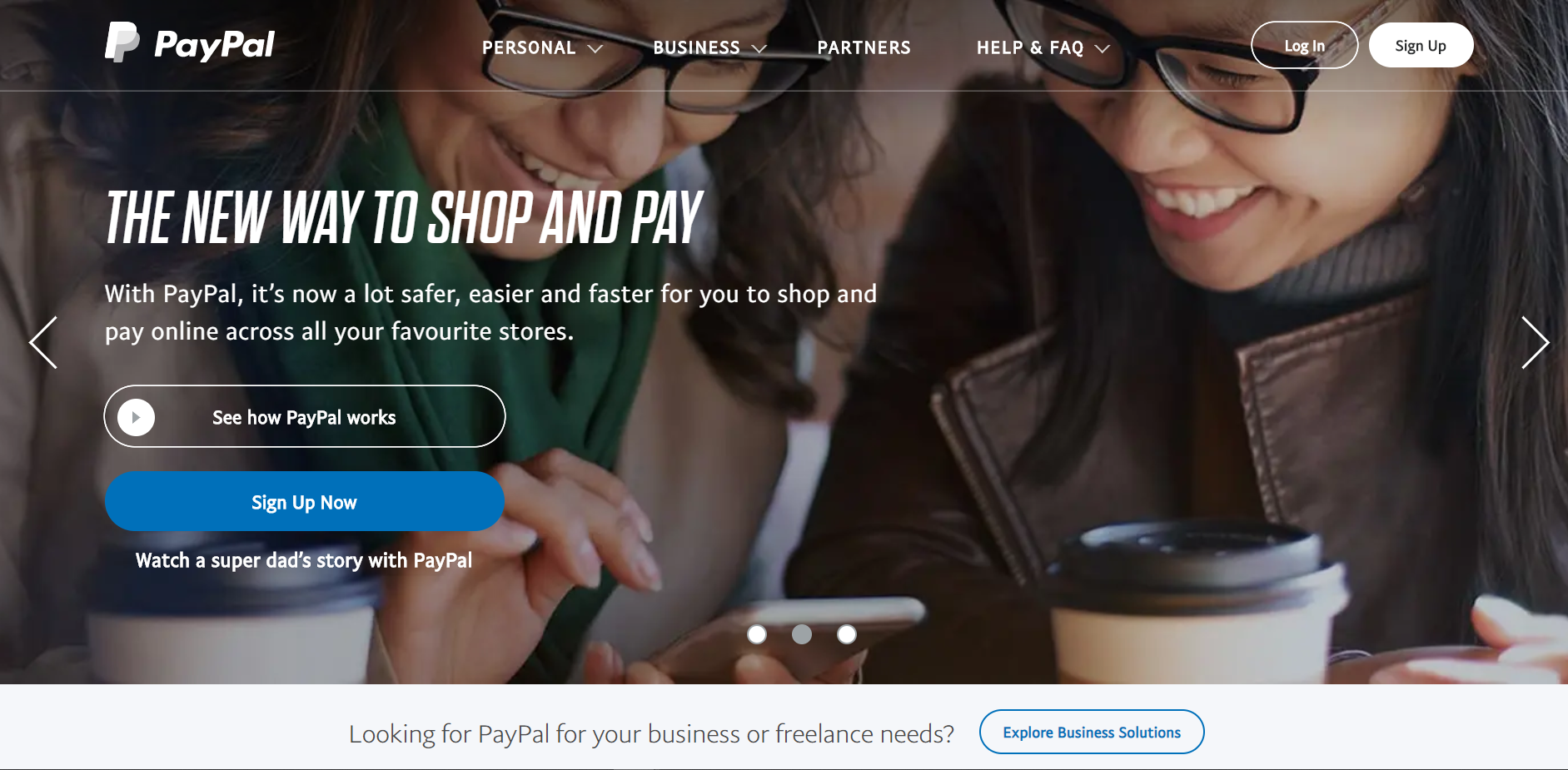 Here is how you do it:
Open up your web browser and go to

https://www.paypal.com
Click "Sign Up" and choose whether you are setting up for a business or personal account.

Click "Next." and you will be asked to enter your legal first and last name and your email address as well as to create and confirm a password.

Enter your mailing address and your phone number. 

When you have completed all the steps above, click "Agree and create account" and you are done! Your PayPal account has been created.
Once you've accessed your PayPal account, link your credit or debit card to your account! This way, you can start your online shopping spree later without any hassle.
To do so, log into your PayPal account and follow these steps below: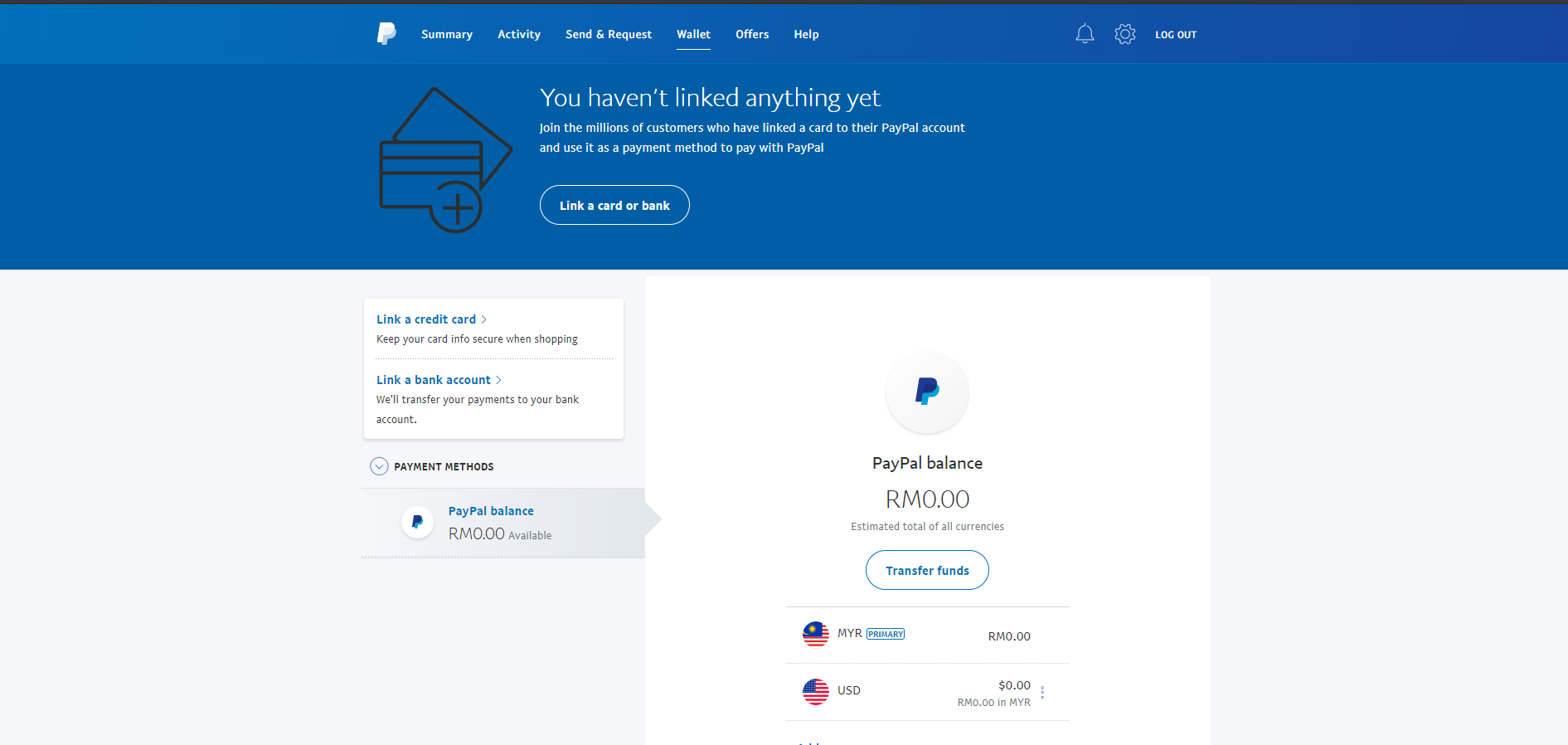 On the summary screen, click the "Wallet" option in the menu bar on top of the screen.

Click the "Link a Debit/Credit card" to connect your preferred Debit/Credit card to your account. 

Enter your card or bank information and then click "Link card" and you're done! 
Now you can use your linked cards via PayPal to make payments on international online stores.
---
Paypal is secure and offers protection to all users.
Those who have never used PayPal may wonder why so many people use it as their payment method for online purchases. Do you ever wonder if there is a risk that a raider or hacker can steal your personal information and use your accounts to commit crime any time whenever you make a purchase online? 
However, by paying with PayPal, you simply just have to log in your PayPal account instead of entering your card details every time you pay!
This can protect your financial details and transactions as it is encrypted and monitored to help prevent fraud and identity theft. Now you can shop with fewer worries!
---
PayPal for Buyandship Service Payment
Of course, for the best and secure payment experience for all Buyandship members, we are also using PayPal as our payment gateway! 
Before we get your shipments ready to be delivered to Singapore, you'll need to pay any Buyandship service fees during the consolidation process.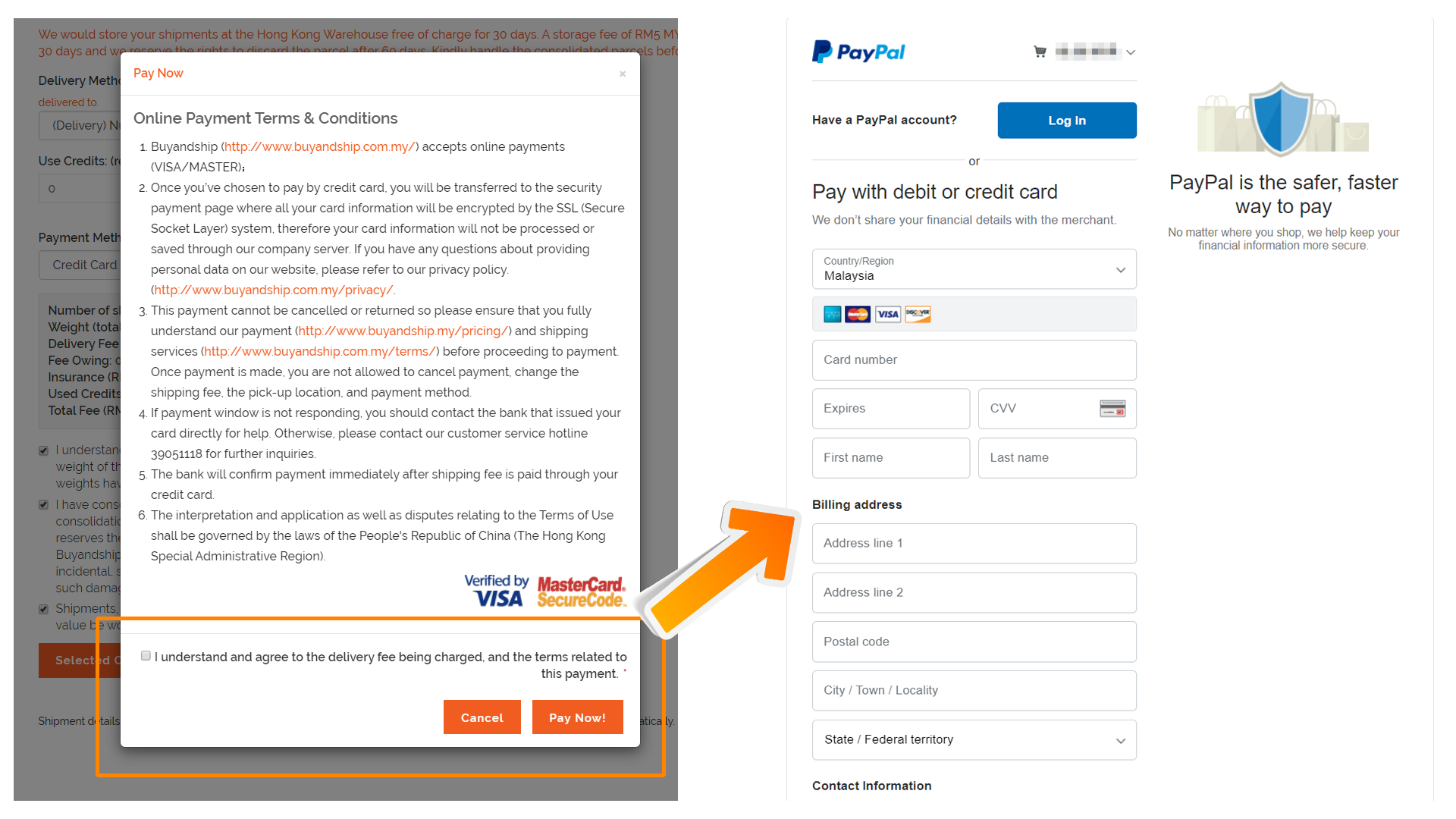 ---
Honestly, you don't need to have a PayPal account to pay for our service fees — you can just directly pay using a credit or debit card via the payment gateway. Having an existing PayPal account, however, will speed up the payment process as you don't need to manually input your card details again. 
If you're a frequent Buyandship user, you can also pre-buy shipping credits from us! 

Contact our Customer Service representative on purchasing the shipping credits and we will send you a PayPal invoice. Make your payment and enjoy the bonus benefits!