Skincare is one of those things that everyone should splurge their money on, whether you're a man or a woman. If you're one of those skincare enthusiasts, you may already know that finding the right skincare routine can be quite a nightmare, ESPECIALLY with the number of trials and errors you may need to go through. It is also crucial to understand your skin type and their needs for you to be able to maintain it! 
While it might be super convenient to use the same products from the same brand for your AM and PM routine, sometimes it's best to have separate routines. "And why is that?" you might ask. 
If you think about it thoroughly, your AM routine is all about prepping your skin to face the day! Your skin is exposed to an endless variety of dirt and dust and of course, the sunlight! Can you imagine the number of impurities you'll be collecting on your skin towards the end of the day? On the flip side, your PM routine focuses on maximum skin repair and nourishment.  Applying just the right products to your skin right before bedtime will help you slow down the skin's ageing process and heal them much quicker!
Both AM and PM routines work hand in hand for you to obtain maximum benefit from the products you're investing on! Let Buyandship guide you on your journey towards radiant and healthier skin!
Be sure to use the nearest Buyandship overseas warehouse address for access to affordable international shipping. From there, you can send your skincare haul to your doorstep via our forwarding service, which is only S$5 per lbs! Sign up now.
---
5-Step AM Routine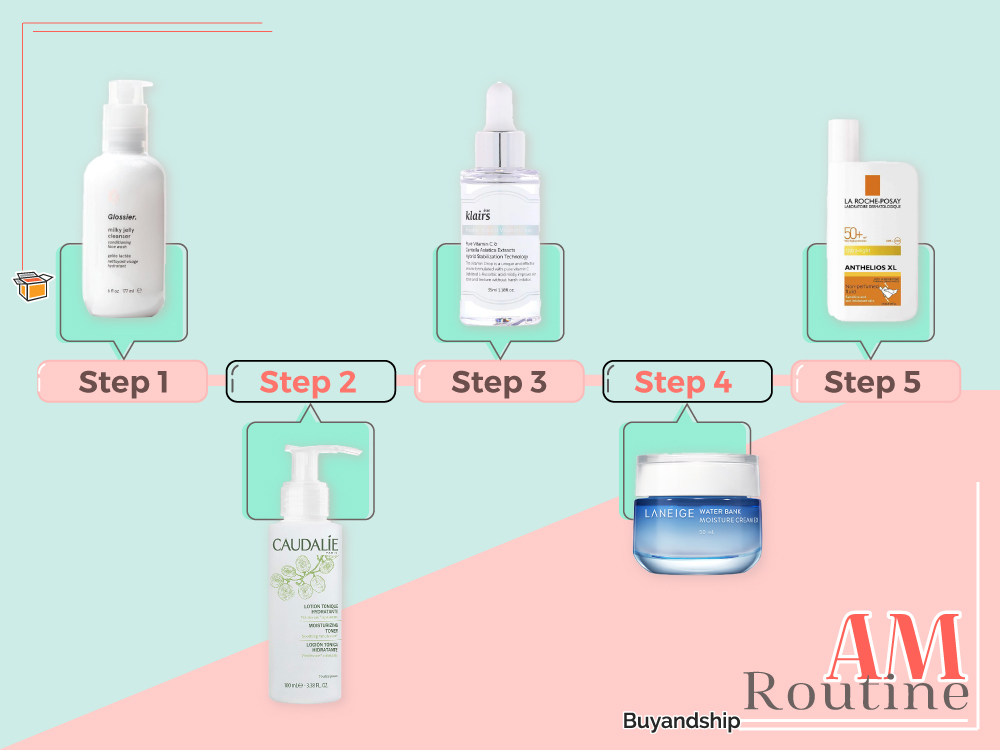 Start your morning with a gentle cleanser in the morning as your skin comes into contact with pollutants and impurities while you are asleep. Glossier's Milky Jelly Cleanser is everything a cleanser should be – gentle yet very effective. This product is a pH-balanced daily cleanser with five skin conditioners that won't leave your skin irritated or feeling tight! 
The next step is, of course, applying your toner! Toners hydrate and prep your skin for the skincare products to follow. This Moisturising Toner from Caudalie is enriched with Vinolevure to moisturise and soften the skin while also eliminating impurities and maintaining your skin's natural pH levels altogether!
Designed and formulated with naturally effective ingredients that are safe and non-irritating, the Freshly Juiced Vitamin Drop energises and rejuvenates your skin with the power of pure Vitamin C! Whether you're looking for something to brighten your skin or reduce signs of sun damage, vitamin C should be your go-to ingredient! Klairs also included Centella Asiatica in this serum, which is quite popular in the K-beauty industry due to its moisturising benefits.
Moisturising your skin is an essential step in your routine as it helps to seal in the benefits of your toner and your serum. This K-beauty item is a rich moisturising cream formulated with mineral-rich vegetable extracts to help strengthen skin's moisture barrier for a hydrated, balanced complexion. A must-have item for your beauty shelf!
The final step in your AM routine should ALWAYS be sunscreen! We can't stress enough how vital it is to protect your skin from the harmful UVB rays if you don't use it every day. La Roche-Posay Anthelios is a very high UVA/UVB protection sunscreen that is designed for normal, combination and sensitive skin prone to sun intolerance.
---
6-Step PM Routine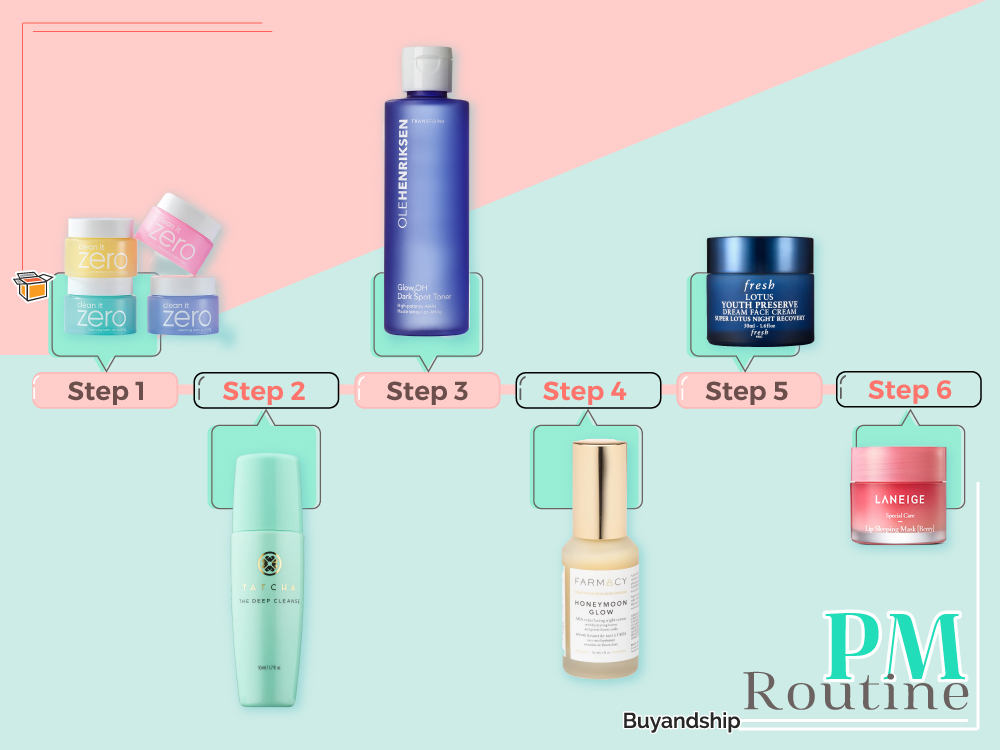 Cleanse your face with Banila Co to zero makeup and impurities! It melts off stubborn makeup seamlessly without stripping your skin of its natural oils. It can also naturally exfoliate and brighten up your skin with vitamin C-rich acerola extract.
The Tatcha Deep Cleanse Exfoliating Cleanser contains natural fruit exfoliant that thoroughly but gently lifts all impurities, dead skin cells and unclogs pores while leaving skin soft and hydrated. It is pure, oil-free formula is non-irritating, non-sensitising and dermatologist tested.
Let Glow 2OH Dark Spot Toner by Ole Henrickson unlock your skin's glow! This potent brightening toner, supercharged with a high concentration of AHAs and witch hazel water will reduce your dark spots in just 7 days. It also targets fine lines and wrinkles in achieving a refined and youth-looking look!
A 3-in-1 night serum that resurfaces, hydrates and clarifies dull skin for a healthy natural glow! It contains hydrating honey and formulated with a 14% AHA/BHA/gentle flower acids blend which is perfect for all skin types, especially oil and acne-prone skin. Let it glow, let it glow~!
Now you can be a sleeping beauty! A lightweight whipped antioxidant sleep care with multi-benefit properties that helps detoxify while minimising signs of ageing, so your skin recovers while you dream! It also helps to strengthen your skin barrier while fighting dullness and dehydration.
A leave-on lip mask that has a softening balm texture that adheres to lips for quick absorption, the Laneige Lip Sleeping Mask is rich in Vitamin C and antioxidants from a nutritious blend of berries! It soothes and moisturises for smoother, more supple lips and helps to reduce flakiness so you can wake up to lips that feel refreshed and soft to the touch.
---
Buyandship Skincare Sets Top Picks!
Skincare sets such as starter kits, travel kits or trial kits are an excellent option for multiple reasons. Whether you are travelling overseas or simply want to experiment with a new skincare range, it is a good chance for you to try various products at once.
Besides that, skincare sets are fantastic if you are on a budget or planning to buy a gift for someone! Make sure you do not miss out what Buyandship has picked for you on some brands that offer excellent value skincare gift sets. You'll thank us later! 😉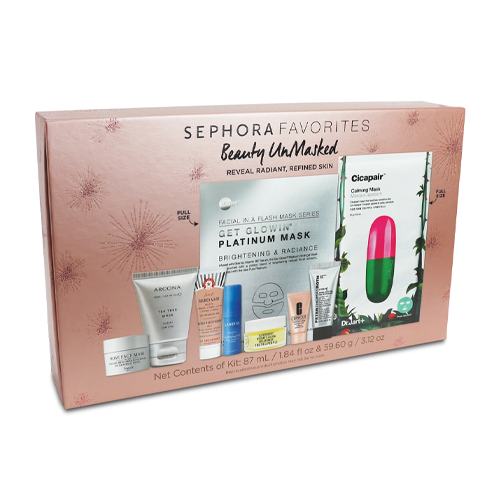 Sephora Favourites Beauty Unmasked Skincare Set
Everyone loves a set of pamper-perfect, easy-to-apply masks! This Sephora favourite Beauty Unmasked Skincare set contained a wide variety of beauty masks and brands in one kit, including from Dr.Jart+, Fresh, Laneige, Peter Thomas Roth and more! 
---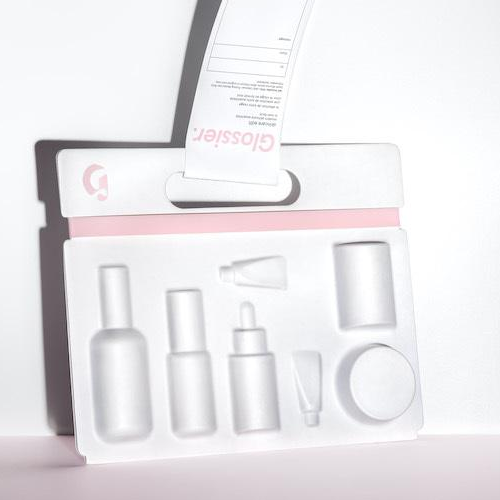 It's a fantastic way to start your Glossier experience with these travel-friendly sizes skincare kit! The Set comes with mini versions of the brand's bestsellers, including the Milky Jelly Cleanser, Super Bounce serum, Priming Moisturizer Rich, Balm Dotcom lip + skin salve in Original and Rose, glow-enhancing Futuredew oil-serum hybrid in a giftable, recyclable carry case with a Limited Edition pink logo headband.
---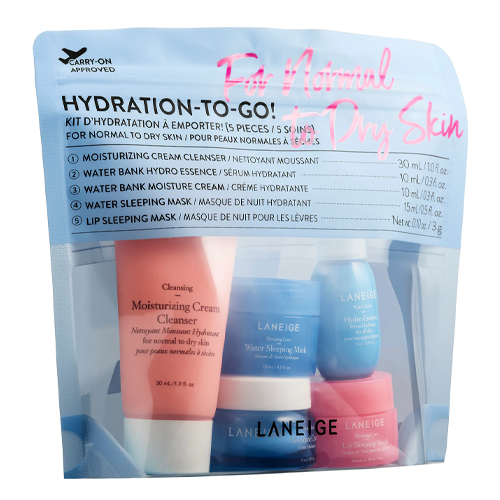 Laneige Hydration-To-Go! Normal to Dry Skin
Travelling can take a lot out of you, especially when it comes to hydration. Grab this kit that is packed with the Water Bank Hydro Essence, Water Bank Moisture Cream, Water Sleeping Mask and Lip Sleeping Mask! Prepping them on your skin to take on the next day feeling drenched, hydrated and thoroughly excited for the journey!
---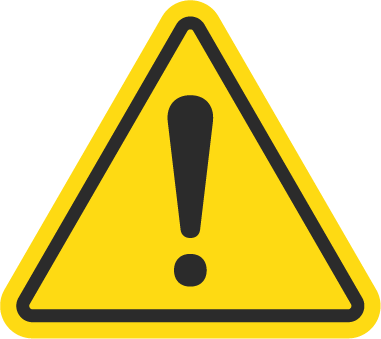 Disclaimer: Buyandship has a shipping limitation for liquid/cream products. The volume of each liquid/cream product should not be more than 100ml. Read more on our restrictions and limitations here.