To start you off, we reward you with S$5 FREE shipping credits upon successful sign-up. To check on your Buyandship Shipping Credit balance, simply login to your account to access "CREDITS"  in your Buyandship Member Center.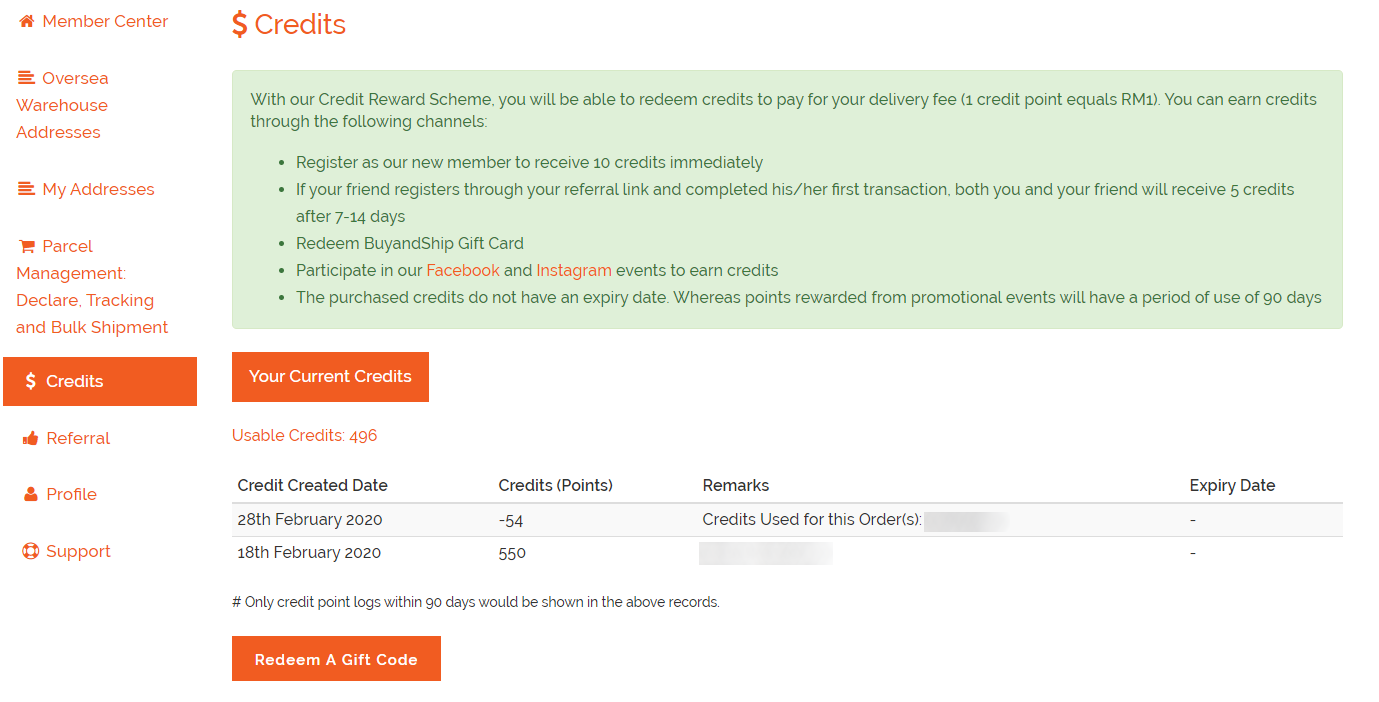 DID YOU KNOW?
Pre-buy Buyandship Shipping Credits to get even more value! Get 10% extra credits when you pre-buy credits from us! Each shipping credit is worth S$ 1, and a minimum of S$ 200 is required to enjoy this perk. Best of all, pre-bought shipping credits have no expiry (unlike the signup bonus).

To pre-purchase Buyandship Shipping Credits, please contact our Customer Service representative for more information.
How do I use my Buyandship Shipping Credits?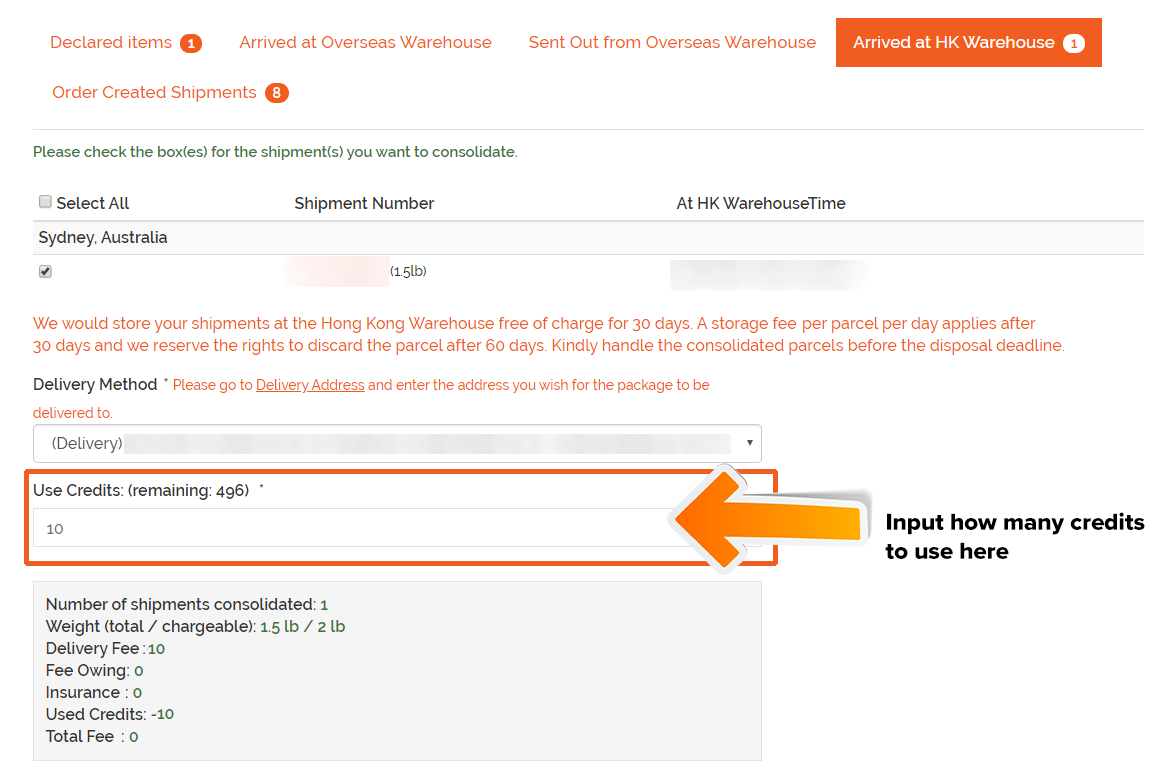 Once you're ready to have your parcels delivered to Singapore, you can use your Buyandship Shipping Credits during checkout. You can also adjust how many credits you'd like to use for the shipment!