In light of the current COVID-19 outbreak, it's crucial to maintain the cleanliness of your home. You may not be able to control the cleanliness of the things you touch outside your beloved home, like the doors in public transportation and the surfaces in malls and department stores. However, you can still take precautionary steps in making sure that your home is squeaky clean and free from bacteria and viruses!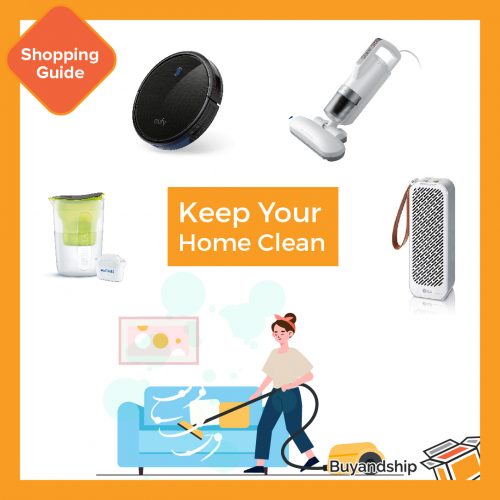 You need to remember that these tips should be used in conjunction with the basics of hygiene guidelines: regularly and thoroughly wash your hands for at least 20 seconds (hum the "Happy Birthday" song from beginning to end twice), always sanitize surfaces regularly using disinfecting wipes, avoid touching your face and always cover your mouth when you cough or sneeze with your elbow. And lastly, wash your laundry at home as frequently as possible!
Buyandship has curated our Top Picks Home Care Products across the different markets that we cover — they might be pretty handy in this time of crisis.
---
BUYANDSHIP'S HOME CARE TOP PICKS!
---
---
---
---
 Be sure to use Buyandship's nearest overseas warehouse address for access to affordable international shipping. From there, you can send your haul to your doorstep via our forwarding service, which is only S$5 per lbs!