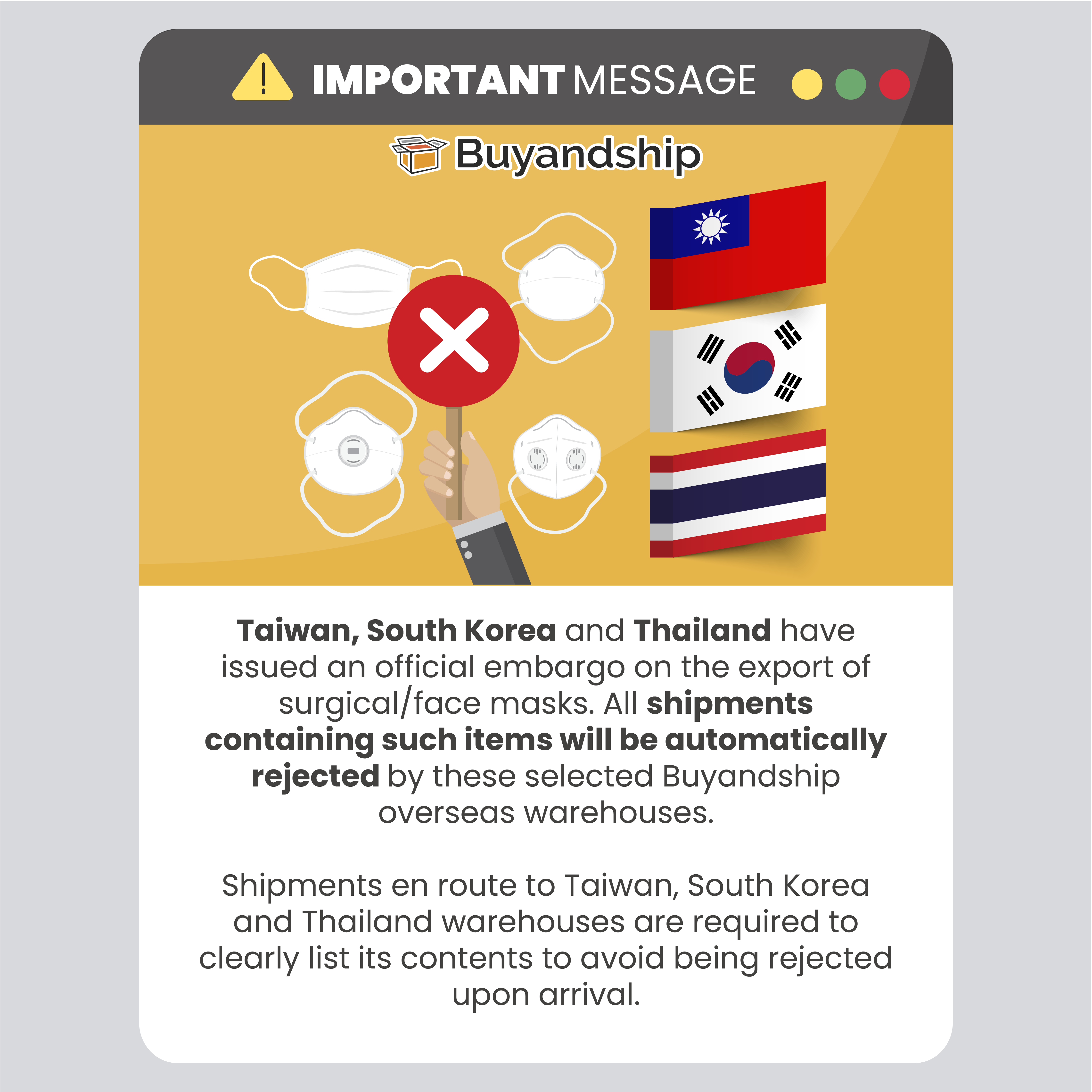 ⚠️ Attention to Buyandship members ⚠️
Taiwan, South Korea and Thailand have issued an official embargo on the export of surgical/face masks. All shipments addressed to or coming from the Korea or Thailand warehouses containing such items will be automatically rejected by these selected Buyandship overseas warehouses.
Shipments en route to our Thailand and South Korea warehouses are required to clearly list its contents to avoid being rejected upon arrival. As such, Buyandship strongly advises customers to liaise with sellers to accurately declare the contents of your purchases to ease the process.
For goods that have been ordered but has yet to be sent out, please contact the seller and CANCEL your order immediately!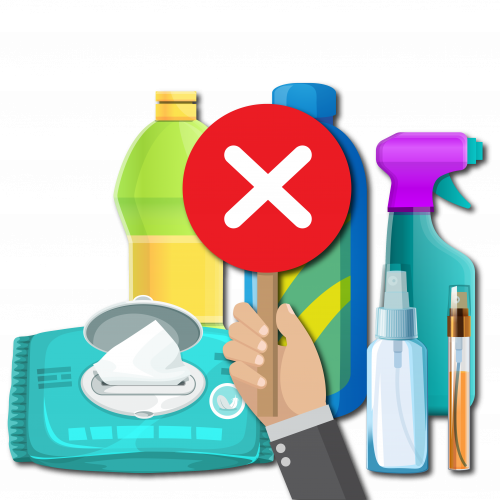 There has also been an increase of shipments containing restricted items arriving at our overseas warehouses. Kindly be reminded that aerosol and spray products, as well as flammable liquids like bleach, perfume, essential oils and cleaning agents are STRICTLY PROHIBITED. Alcohol-based products are also prohibited. This includes sanitising wet wipes and liquid sanitisers.
Please DO NOT ship these items as it may cause more delays. It may also lead to your parcel being discarded.
Thank you for your cooperation and kind understanding. We are truly sorry for any inconveniences caused.