Whether you're buying for your kids or yourself, toys and collectibles can be an expensive hobby. Most of the time, the prices you'll come across locally are ridiculous and just downright painful for your wallet.
Every parent who has been a toy store with their kids can probably relate to this. As you go up and down the aisles of toys, you're just at awe at the massive choices presented for children these days. But what's shocking is the hefty prices of some of these toys! 💸
Even as an adult, purchasing toys or collectible figures locally is quite the investment, especially if you're on the hunt for limited-edition releases or hard to find items.
Thankfully in this age of online shopping, you're no longer limited to just what's in the market in Singapore! There is a breadth of online retailers from the US, UK and Australia offering awesome deals and greater inventory access.
Quite a number of them don't ship beyond their local markets, but with Buyandship, such worries are a thing of the past. Shop from all over the world via our overseas warehouse and we will assist in forwarding your goods to your doorstep affordably!
Here are just some examples of the kind of savings you'll enjoy when you shop for toys and collectibles using Buyandship. 🤑






Toys for All
One-stop shops like Walmart US or Target Australia are great places to browse for both toys and collectibles. Their range of products is extensive, which means you'll likely find the items you want on them.

On Walmart US, particularly, you can find some products on offer — sometimes in the clearance section or rollbacks. Rollback is another way to say "price reduced" in Walmart lingo. We're not forgetting the collectors out there! You can find a sizable selection of Walmart-exclusives in the Collectible section too.
Just for the Collectors
Of course, if you're looking for specialised stores for all things collectibles and hobbies, you're in luck!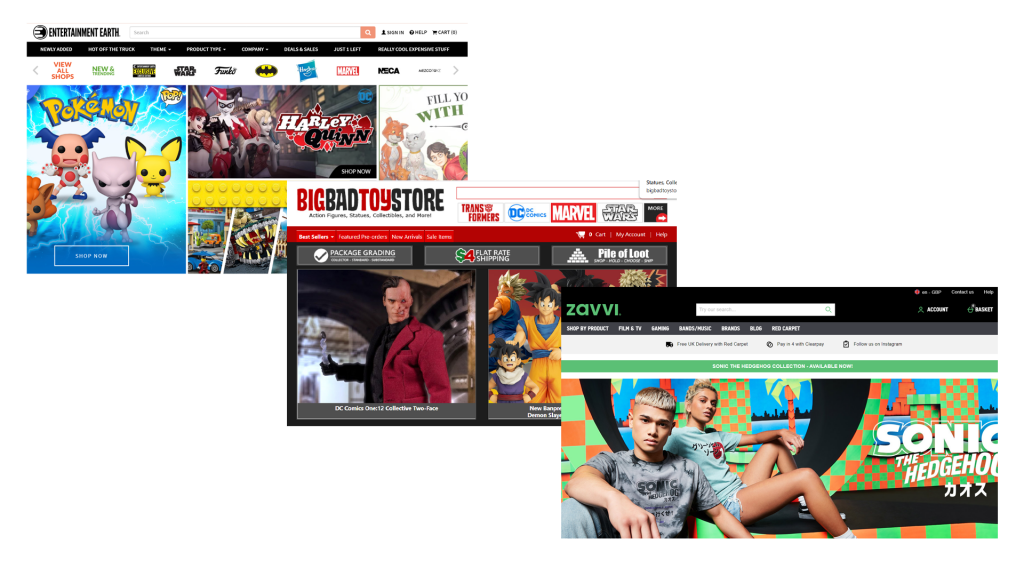 In the US,  you have options like Entertainment Earth and BigBagToyStore for all your collectible needs. They carry a wide range of figurines, including the ever-popular Funko! While Entertainment Earth does deliver worldwide, some items can only be delivered to a US-address. Lucky for you, you can use Buyandship's! 😉
Zavvi from the UK and MightyApe from Australia are two other options you can explore. But most of the time, prices of collectibles in the US are more attractive if you were to compare.
(Editor's Note: We know that many want their collectible items to be pristine. Please do request for extra padding to ensure the safety of goods.)
Wherever you may be shopping from, count on Buyandship to send it to Singapore at an affordable rate of S$5/lbs! Sign up now.