"How long will it take?" — Another burning question we're often asked! 🤔⁠ ⁠ Once your parcels arrive at our overseas warehouses, they will be automatically forwarded to Hong Kong and you'll receive an email notification once they do. This can take up to 6 working days, depending on the country of origin.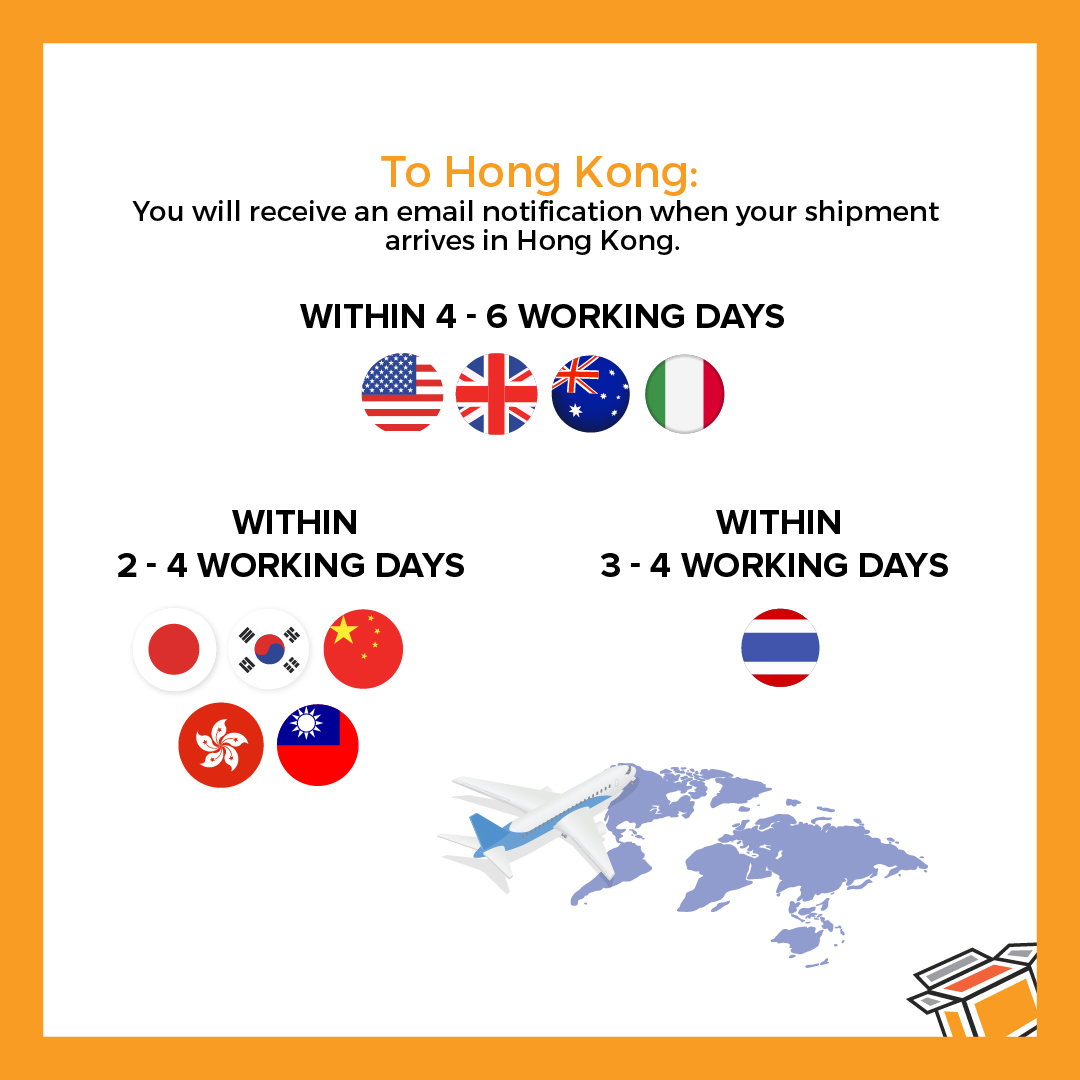 Here's the beauty of using Buyandship for all your overseas online shopping: You can shop using any 9 of our overseas warehouse and you can wait for other shipments to arrive in Hong Kong before consolidating! Each shipment will have up to 30 days FREE STORAGE.
After consolidation and payment, it will take 1 to 2 working days for us to process and arrange for shipping to your doorstep. From Hong Kong, it will take around 3 to 4 working days to arrive in Singapore.