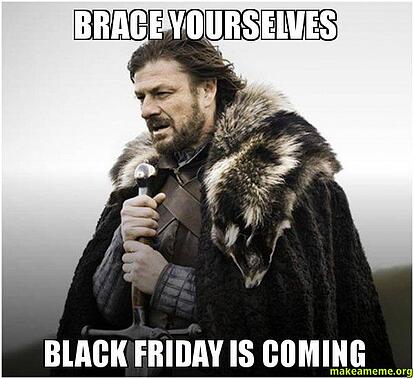 We're sure you've seen the insanity that is Black Friday in countries like the US and UK, where the shopping crowds can get rowdy and the lines to pay are epically long. But as a reminder, here's a gist of what goes down when the crowd goes wild.
😱 And if you think the shopping madness doesn't happen in Singapore, there were long lines and waiting to shop during Black Friday last year.
Let's not lose your head (or your sanity) and shop the Black Friday 2019 sales with Buyandship! Have a fuss-free shopping experience when you shop online.
Forget about the long queues. Be a smart shopper this Black Friday and shop from 10 different countries through Buyandship's international forwarding service. That's the beauty of online shopping, you don't even need to leave the comforts of your own home.
And if you haven't heard, we are rewarding our loyal members with free shipping credits, in conjunction with our 5th Anniversary celebrations. Find out more here!