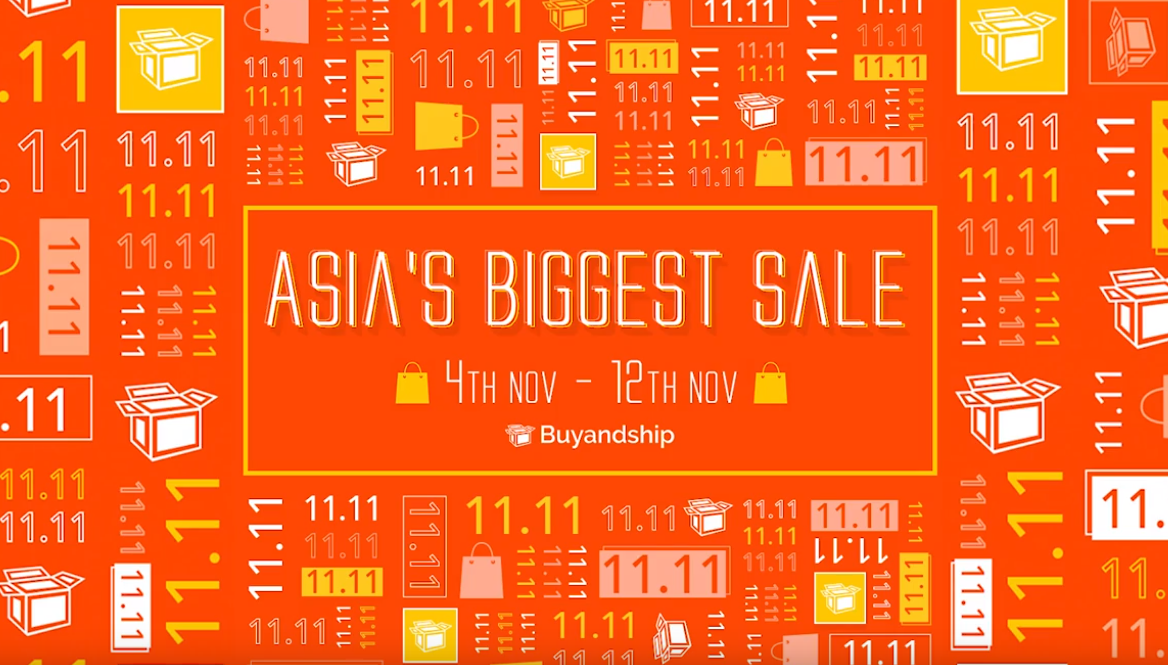 🛍️ The 11.11 Shopping Festival is Here! 🛍️
11.11. Single's Day Sale was a day initially invented for the single people (as the digit 1 symbolises someone who's single) and transformed into one of the biggest online shopping days throughout Asia! Get ready to shop this epic sale event — this is the perfect opportunity to shop for fashion and accessories, home and dining ware, as well as tech products.


Sale information will be updated from time to time!
⇒Last Updated: (11 November 2019, 16:00:00) SGT
(#Actual price depends on price fluctuation and currency.)
⇒🇭🇰🇨🇳🇰🇷🇯🇵🇹🇭🇺🇸🇬🇧🇮🇹🇦🇺
(#Recommended Warehouse Address)