Going on holiday to Japan will always entail you hoarding back Japanese snacks in your luggage. It isn't surprising considering the country is home to some of the most unique snacks and flavour profiles that you won't find elsewhere! Here are our Buyandship Top 5 Picks: Japanese Snacks edition to whet your appetite.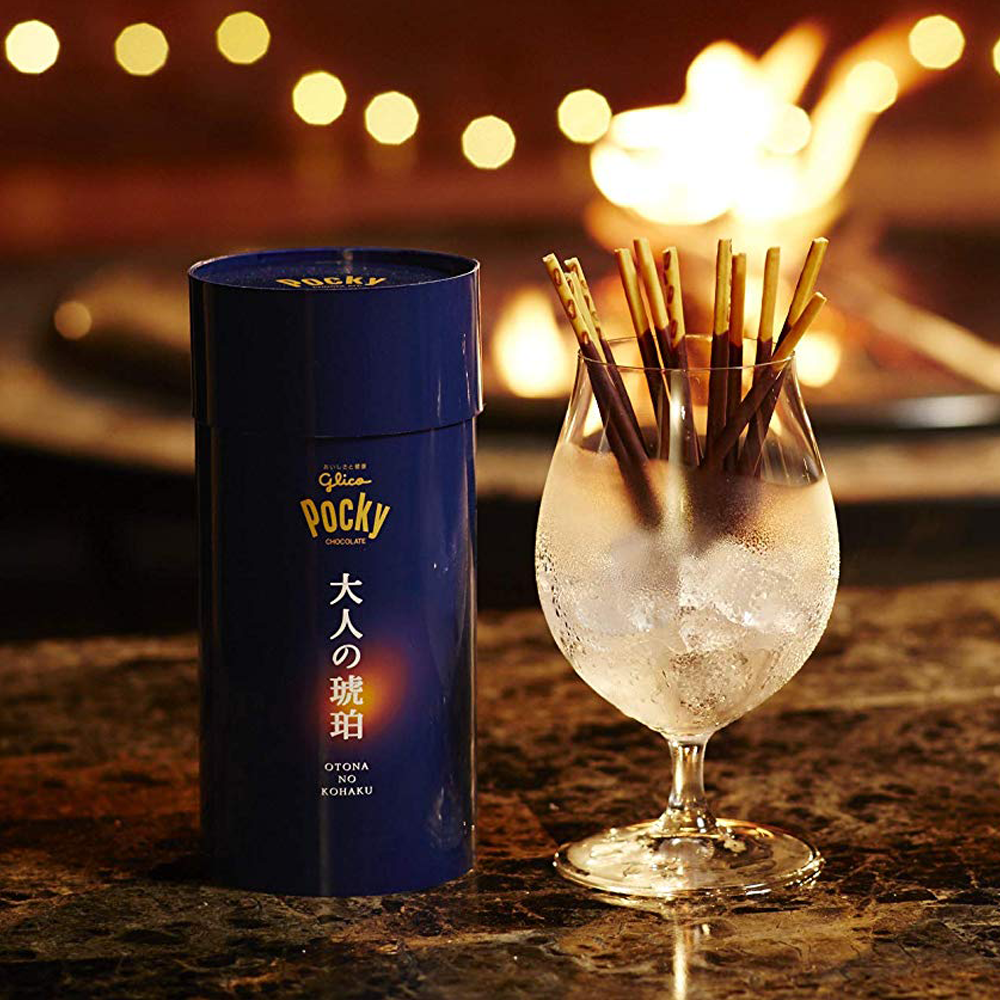 1. Adult Amber Otona no Kohaku Pocky for Whiskey (江崎グリコ ポッキー大人の琥珀) | JPY988 (~S$13)
Pocky is possibly one of the most popular snacks in Japan (and the world over). These chocolate-covered pretzel sticks come in an abundance of flavours, from your regular chocolate, strawberry and matcha to more grown-up ones the Adult Amber Otona no Kohaku Pocky for Whiskey. This version of Pocky sticks is meant to be paired with a glass of whiskey, where is the taste is richer and more bitter than your usual Pocky. The stick itself features actual malt extract to give each piece the whiskey aroma.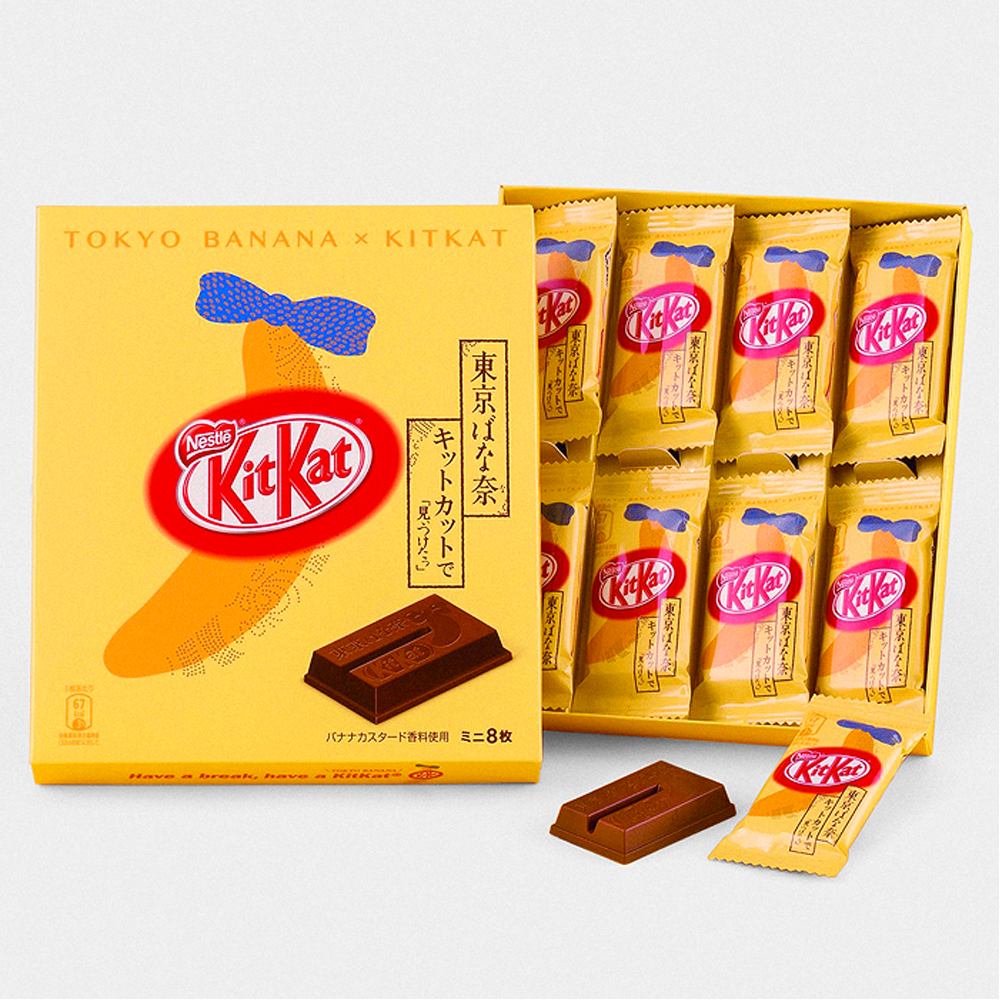 2.  Tokyo Banana x Kit Kat (東京ばな奈 キットカットで) | JPY1,490 (~S$19)
Bring home a box of Tokyo Banana has become a must-do when visiting the city. If you're not familiar with them, they're banana-shaped sponge cakes filled with banana custard puree. You can now get this yummy treat in Kit Kat form, which combines the best of both worlds in terms of flavour and texture. The Tokyo Banana x Kit Kat bars even resemble a pair of tiny bananas by being joined at one side, with a gap down the middle.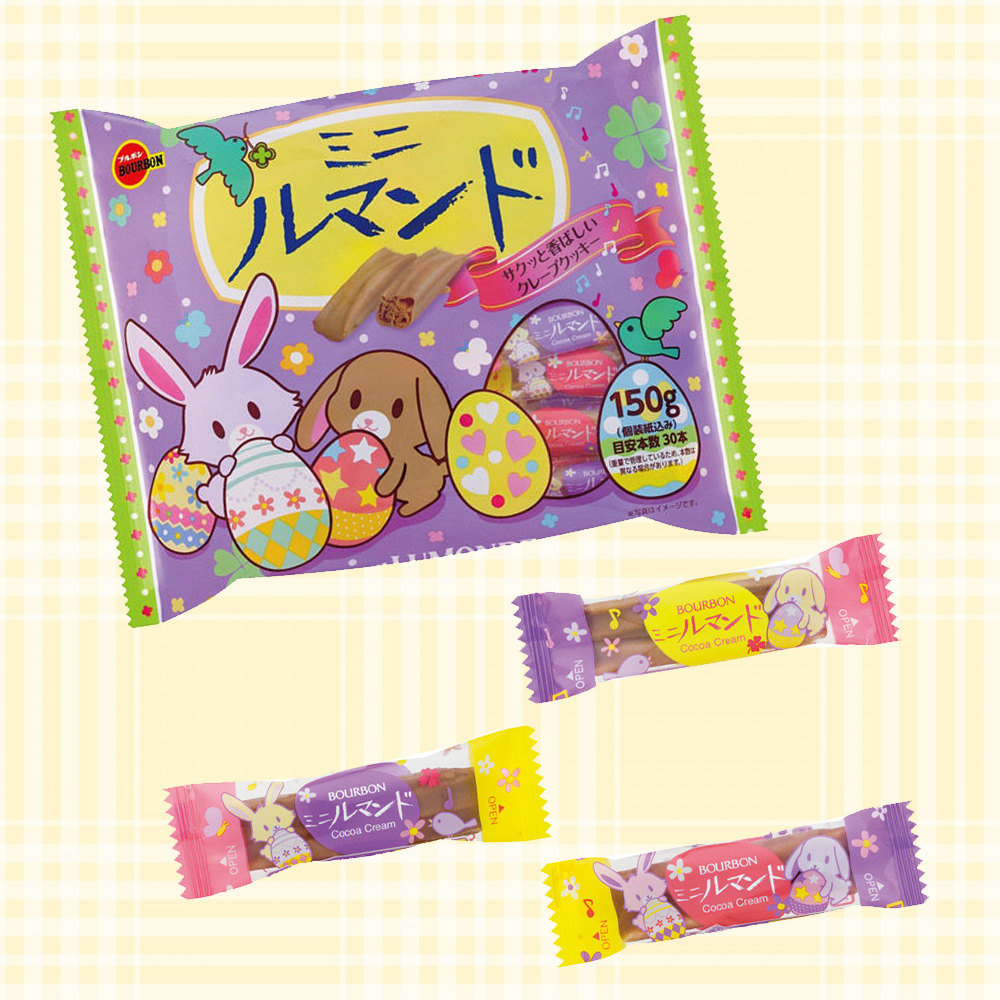 3. Mini Bourbon Le Monde Easter Edition (ブルボン ミニルマンドイースター) | JPY350 (~S$5)
Just putting it out there, this next treat contains no alcohol — the brand's name is Bourbon. Another local favourite, the Bourbon Le Monde (or Bourbon Rumando) is a crepe cookie sticks are individually wrapped to preserve its crispiness. Traditionally, these sticks are filled with a mild cocoa cream that matches with its light texture. The Mini Bourbon Le Monde (Easter Edition) is undoubtedly a great snack for those with a sweet tooth.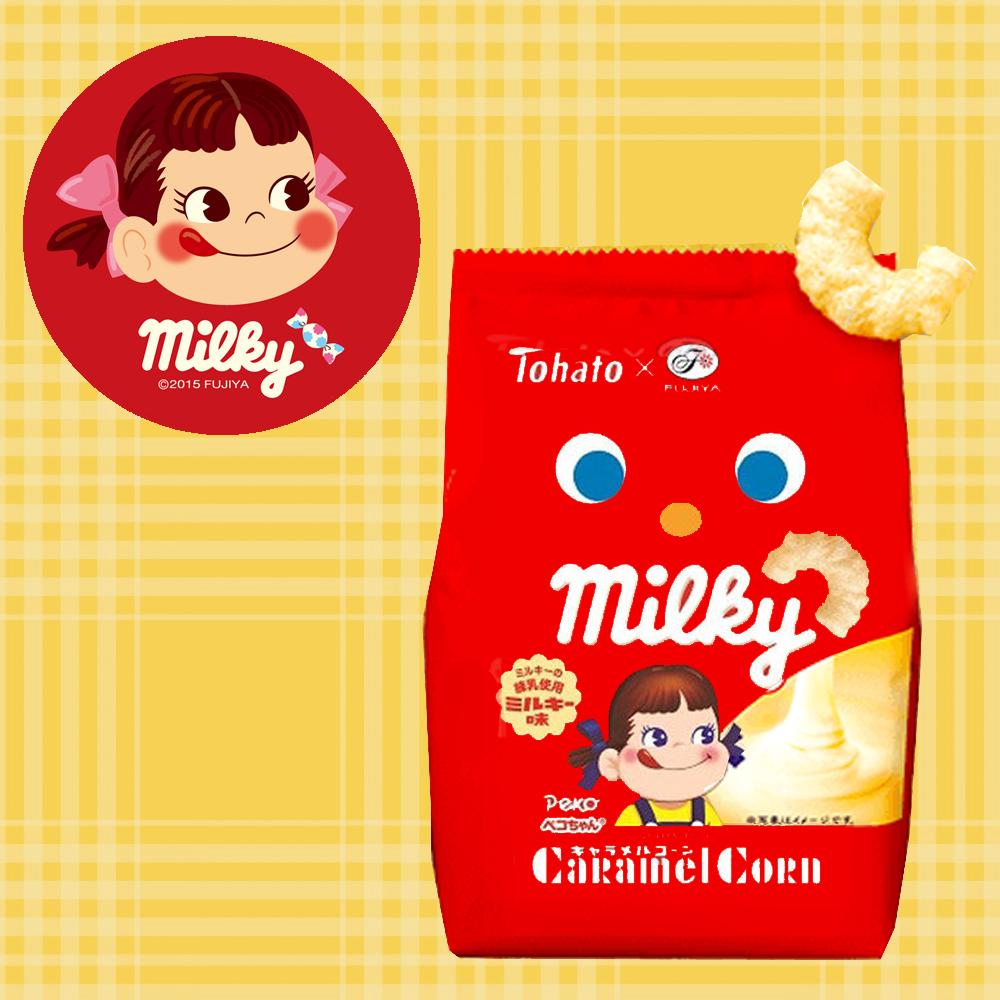 4. Caramel Corn Milky Flavour 3-pack (キャラメルコーン・ミルキー味) | JPY 420 (~S$6)
If you're familiar with the Fujiya's Milky Candy, then you'll know of the Japanese confectionary's mascot Peko-chan. The cheeky little girl graces the bag on another popular snack food, Caramel Corn in a collaboration between Fujiya and Tohato (makers of Caramel Corn). The Caramel Corn Milky Flavour might be a little out of your comfort zone, but it's a definite must-try for the adventurous!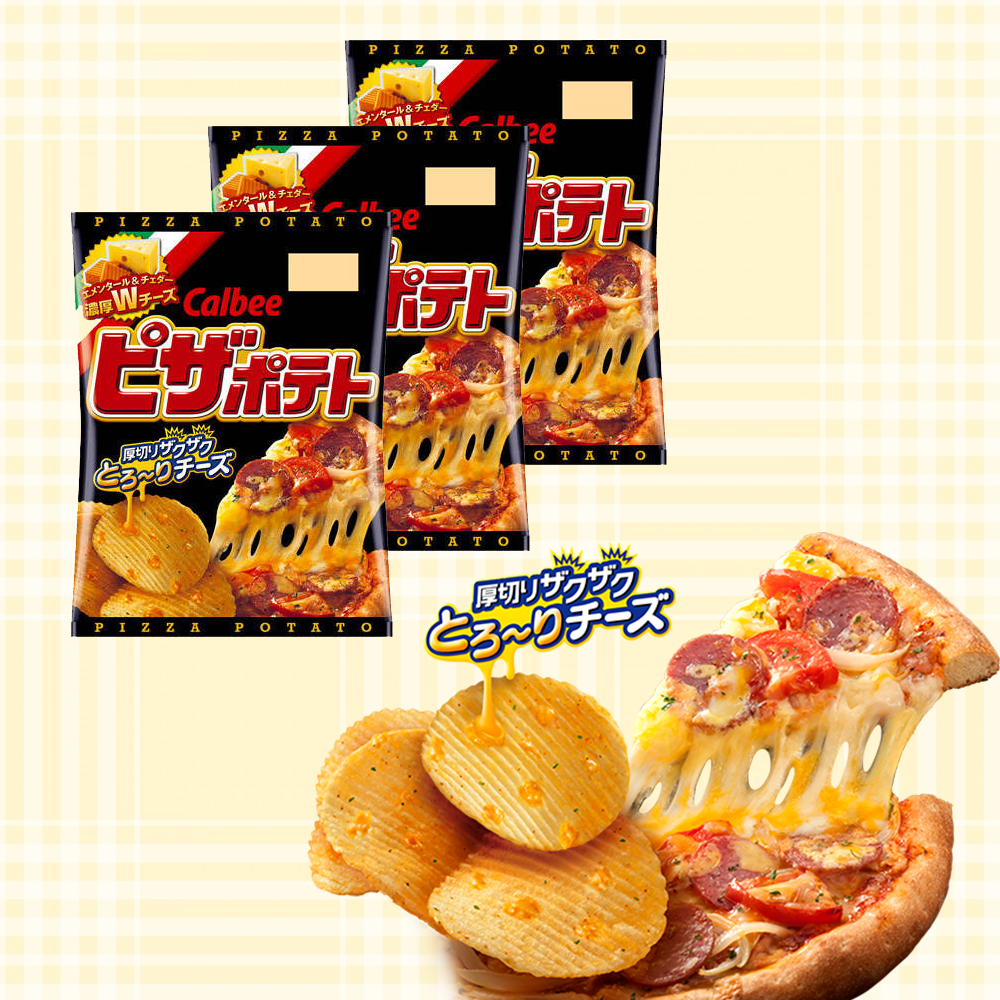 5. Calbee Pizza Potato Chips 3-pack (カルビー ピザポテト) | JPY 384 (~S$5)
In 2017, this particular Calbee Pizza Potato Chips flavour was in demand as a result of a shortage of potatoes from Hokkaido due to bad weather in the region (potato-pocolypse, anyone?). These were so highly sought that opportunists began to hoard and resell at ludicrous prices. Thank heavens those days are now over and you can get them at a more reasonable price!
---
Now you can get your hands on these snacks without even leaving the country. All you need to do is sign up with Buyandship to get access to our warehouse in Japan. We'll assist in delivering your Japanese treats to your doorstep at an affordable international shipping rate of S$5/lb.