Finding bargains is always great when you're looking for seasonal outfits. What better way to supplement your #BNSModestlyChic with clothing from Taobao? You can find almost everything your heart's desire from China, especially for fashion items.
Shop Taobao China's (Pro tip: Have Google Translate open in another tab!) inventory for an affordable option. While many merchants on Taobao do ship to our shores, the overseas shipping fees can be a killer. Take advantage of Buyandship's China warehouse to get free express shipping domestically! Sign up now for an affordable international shipping rate.

---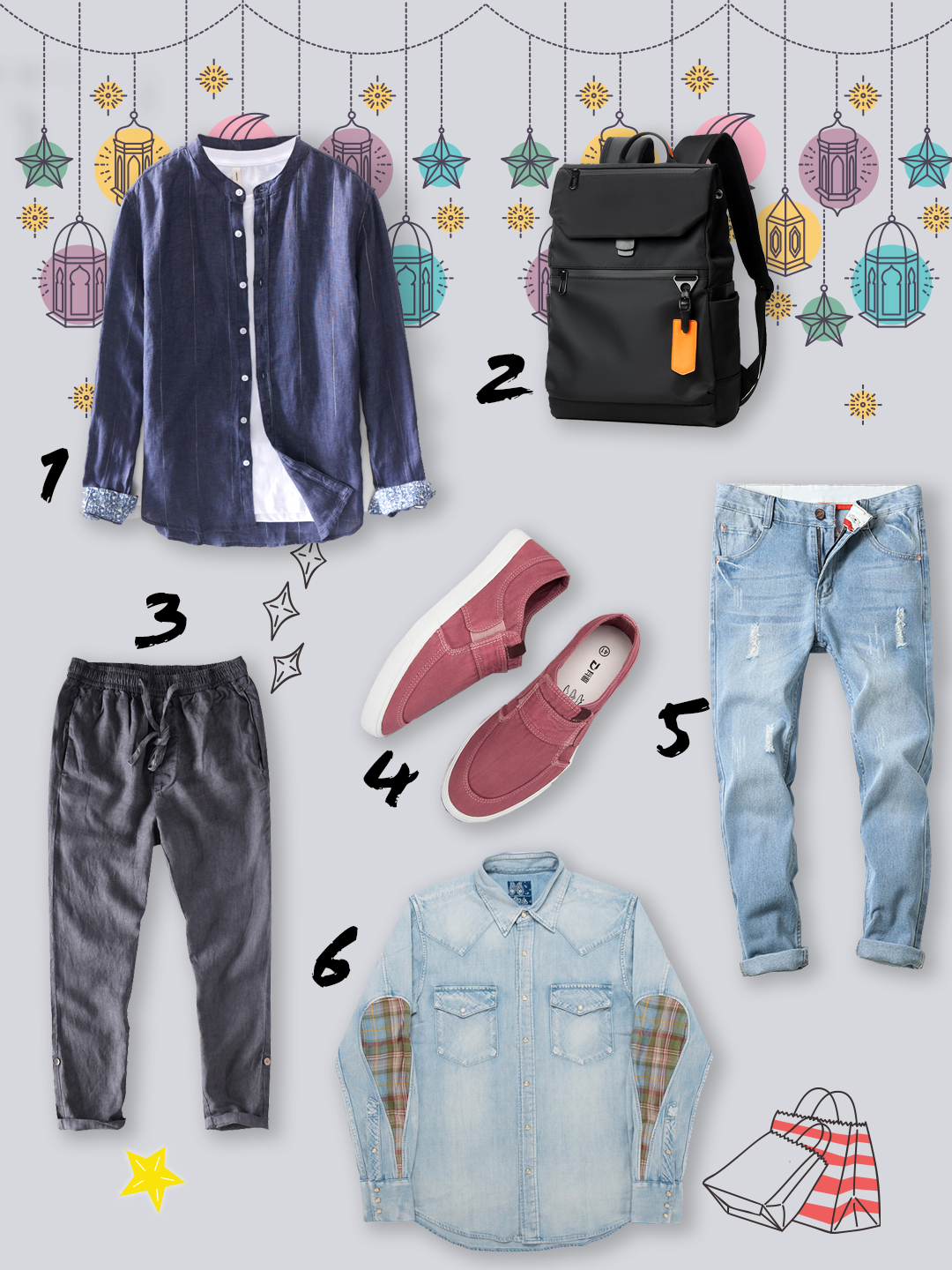 1. 极麻 (JSMH) Linen Long-sleeve Shirt | CNY 158
Wearing a long-sleeve in this hot and humid weather might prove to be a challenge. Thankfully linen is moisture-wicking and has anti-bacterial properties to make sure you stay fresh throughout the day.
2. Tanmesso Backpack | CNY 109
A backpack is a practical choice to carry all your personal belongings comfortably. If you're on the road, this sleek backpack can also double as an overnight bag.
3. Fjcruiest Casual Linen Pants | CNY 158
Your jeans feeling tight after indulging in festive treats? Time to bust out these comfy linen pants to give the illusion that you're fashionably casual.
4. I Will Canvas Shoes | CNY 59
A pair of canvas slip-on shoes is a must-have, especially when you'll be taking them off a few times a day during house visits. No need to worry yourself with shoelaces coming undone.
5. A.D Hepburn Slim Jeans | CNY 428
A good pair of jeans can polish off an out, and this particular cut of slim jean fits the bill of a comfortable yet fashionable choice.
6. 海觉 (HDK) Denim Long-sleeve Shirt | CNY 299
Another staple in your wardrobe is a denim shirt. They can easily be paired with a pair of jeans for that on-trend denim-on-denim look.