Shopping for modest fashion in Japan is much easier than you think. Quite a good amount of Japanese styles involves layering pieces to create modest yet fashionable outfits.
Not sure of where to start? Try browsing Belle Maison, a popular Japanese marketplace that hosts a wide variety of ladies fashion and accessories, as well as beauty, homeware and gourmet gifts.
Delivery within Japan is free for orders above JPY 1,500. Sign up with Buyandship to get access to affordable international shipping to your doorstep!

---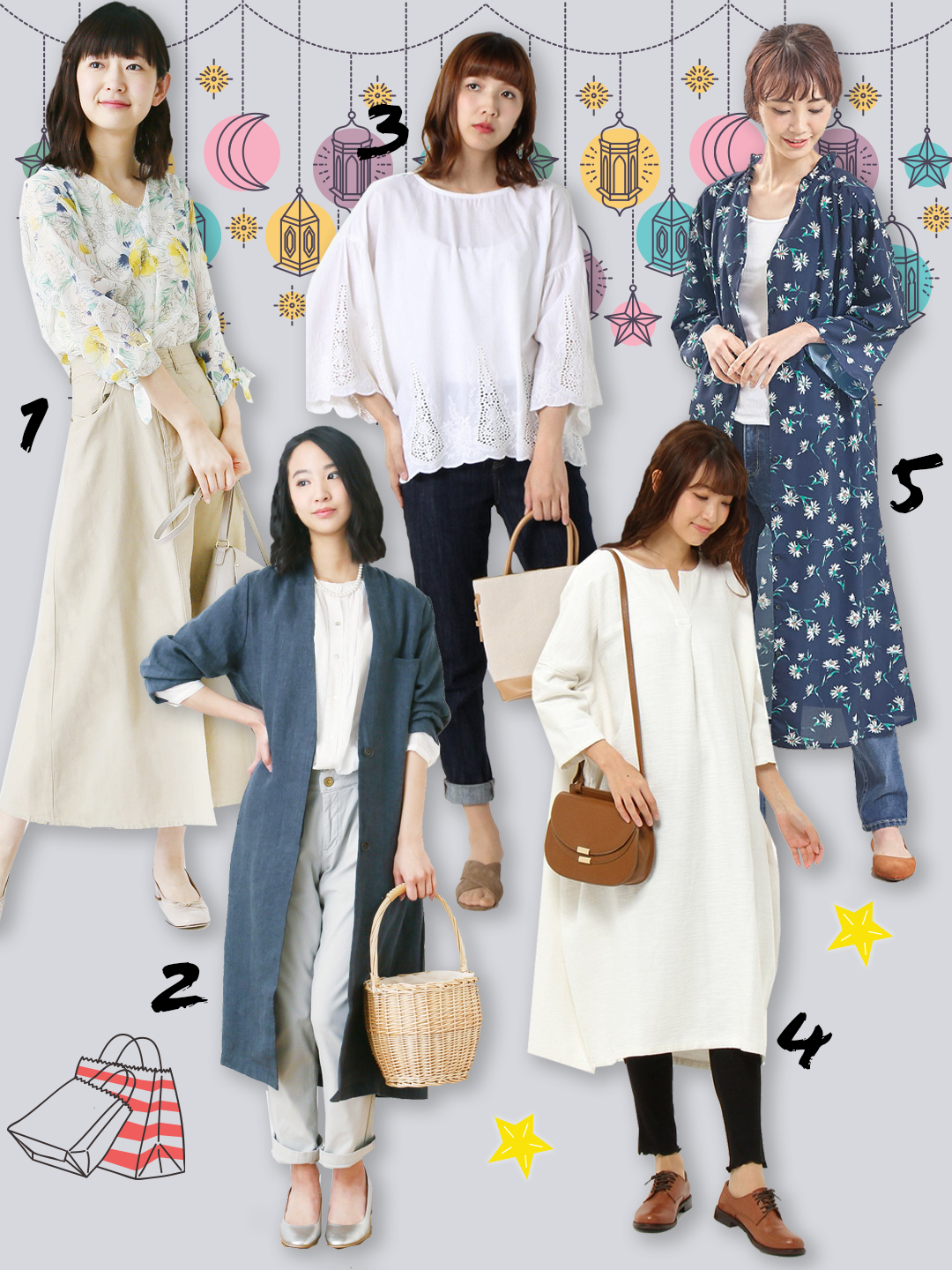 1. タックVネックリボンパフPO (Floral V-Neck Pullover) | JPY 2,130
Add a touch of femininity with this watercolour floral blouse. The inside is lined with fabric to give a soft, sheer look without actually bearing any skin.
2. コットンギャザー長袖ブラウス (Cotton Long-sleeve Blouse) | JPY 5,292
A cotton long-sleeve blouse is a versatile piece to have in your wardrobe, and can be worn layered or on its own. This particular blouse is loose but gathers well when tucked into jeans or a maxi skirt.
3. インド綿のスカラップ刺繍ブラウス (Indian Cotton Scallop Embroidery Blouse) | JPY 3,500
Reminiscent of Balinese lace embroidery, this blouse adds a little bit of glamour to an otherwise soft, loose silhouette.
4. 肌触りの良いコットンリネンWガーゼ素材のロングワンピース (Cotton Linen Long Dress) | JPY 7,452
A simple one-piece dress that suits looks excellent with a pair of leggings or parachute pants. It can easily be dressed up with the right accessories and shoes.
5. 花柄ロングワンピースカーディガン (Floral Long Cardigan) | JPY 4,791
This floral piece is a chameleon – it can be worn layered as a