Dressing up your kids for #BNSModestlyChic has never been easier, thanks to the plethora of childrenswear brands in the market. It's relatively common to see certain brands emphasising on babies and toddlers in their selection. Even for us at Buyandship, when we think kids, we often lean towards the tiny tots.
To remedy this, we head to Old Navy for some trendy and comfy outfits just for your big kids, tweens and teens. Take advantage of Old Navy's seemingly never-ending deals and sales and free shipping for orders above USD $50. Let Buyandship take care of getting your purchases to your doorstep.

---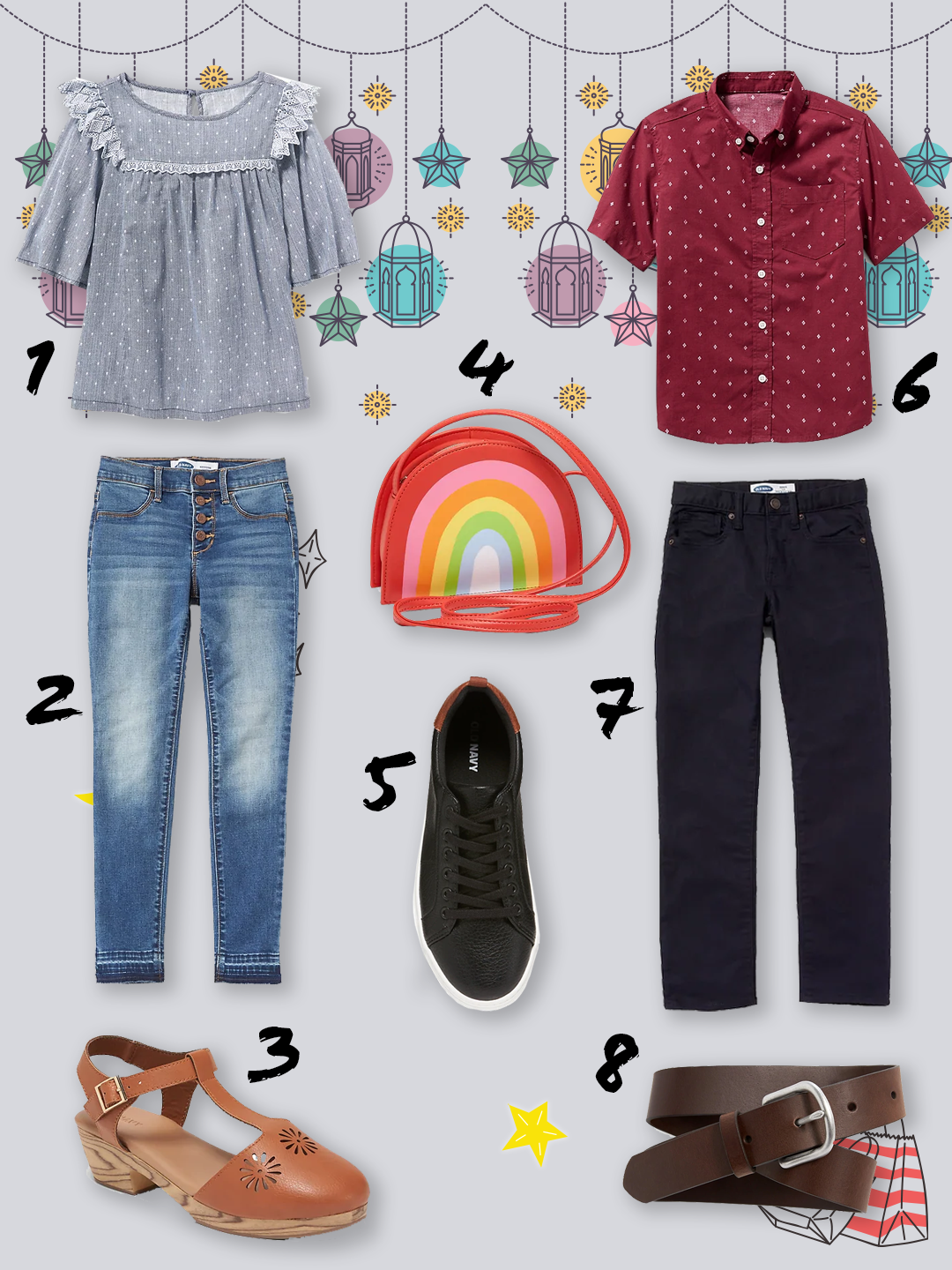 1. Zig-Zag Ruffle Swing Top for Girls | USD $16.97
Ruffles make everything better, and it enhances this comfortable, breezy embroidered zig-zag swing top.
2. High-Rise Button-Fly Rockstar Jeggings for Girls | USD $22
Wearing denim can make you warm in this weather. In this case, a pair of jeggings is your answer for a comfortable and lightweight bottom.
3. T-Strap Laser-Cut Sandals for Girls | USD $22
Walk in confidence with these cute t-strap faux leather sandals. They're slightly heeled to give a more sophisticated and polished look.
4. Faux-Leather Rainbow Crossbody Bag for Girls | USD $15
Add a whole lot of colour to the outfit with this bright, rainbow-shaped bag!
5. Faux-Leather Sneakers for Boys | USD $21
Nothing like a classic pair of dark-coloured sneakers to give the outfit a polished look. These faux-leather ones from Old Navy are versatile to be worn again and again.
6. Printed Built-In Flex Shirt for Boys | USD $13
A good fitting button down cotton shirt is a must, and we must say these printed built-in flex shirts are fun and practical.
7. Karate Built-In Flex Max Never-Fade Jeans for Boys | USD $25
These stretchy Karate jeans certainly have the chops to deliver comfort and flexibility. Say "hi-yah" to feeling constricted.
8. Leather Belt for Boys | USD $10
Nothing beats the basics. A simple leather belt goes great